St Benedict's pupils win national VE Day Poster Competition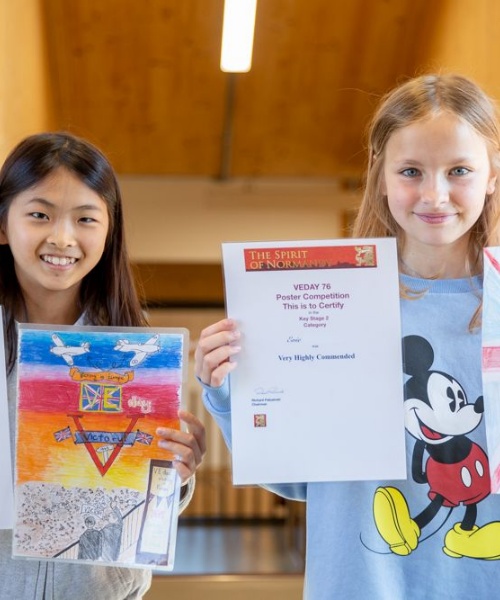 Two St Benedict's Junior School pupils have won 1st and 3rd prize in the National VE Day Poster Competition 2021, run by the Spirit of Normandy Trust.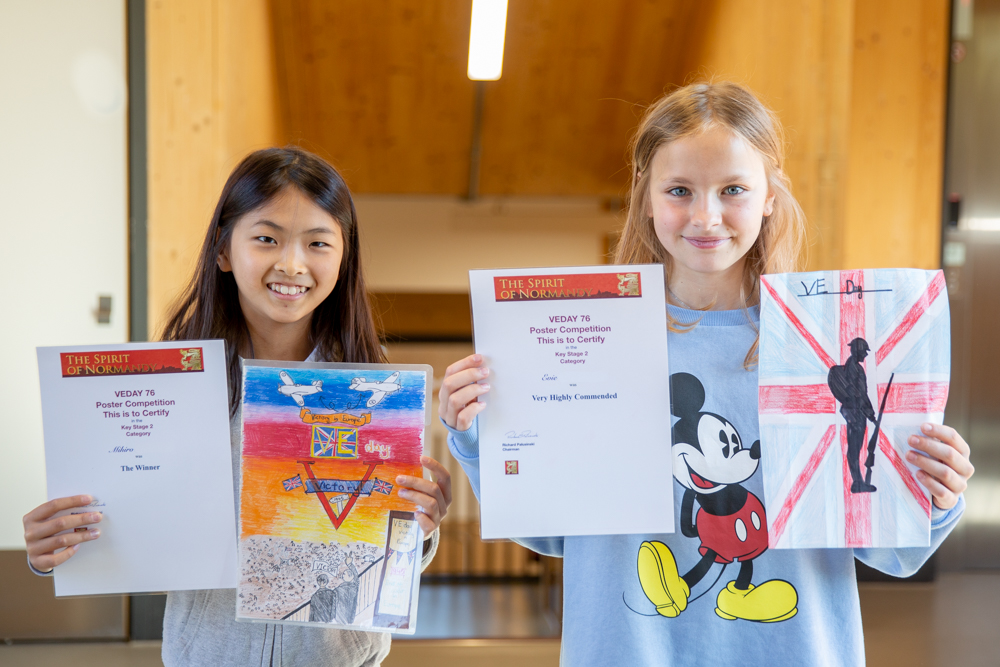 First Prize was won by Mihiro in Year 5, with Evie, also in Year 5, winning Third Prize in the KS2 age group. The winners were chosen by veterans themselves, who were helped to view the posters online by their carers. This year there was a record number of entries for the competition.
Years 5 and 6 have been learning about the Second World War this year in their "We'll meet again" topic. Mihiro and Evie had worked on their posters over lockdown at home in the spring, when their lessons were online.
Mihiro, aged 10, said; "I was really pleased when I heard that I had won first prize. I think it is very important to remember the veterans and what they have done for us."
The Spirit of Normandy Trust was founded for the welfare of veterans and their dependants, and to help educate people of all ages about the events of WW2 and their historical significance. The Trust was founded in 1994 to commemorate the 50th anniversary of the Normandy campaign.