Classics Trip to Rome and Bay of Naples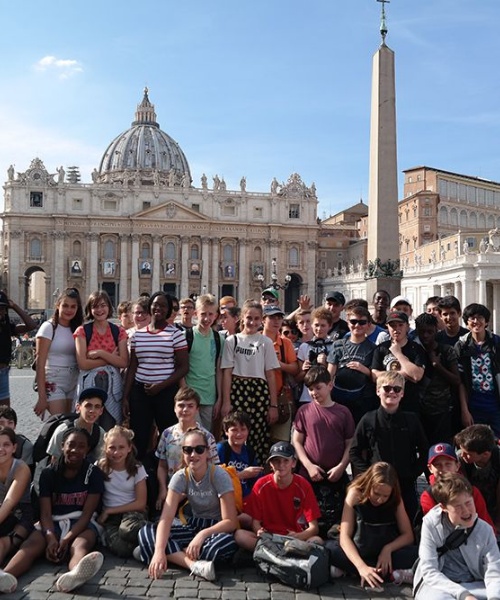 St Benedict's Classicists enjoyed a wonderful week in Italy, visiting the Colosseum, Pompeii, Vesuvius, Monte Cassino and many other ancient sites.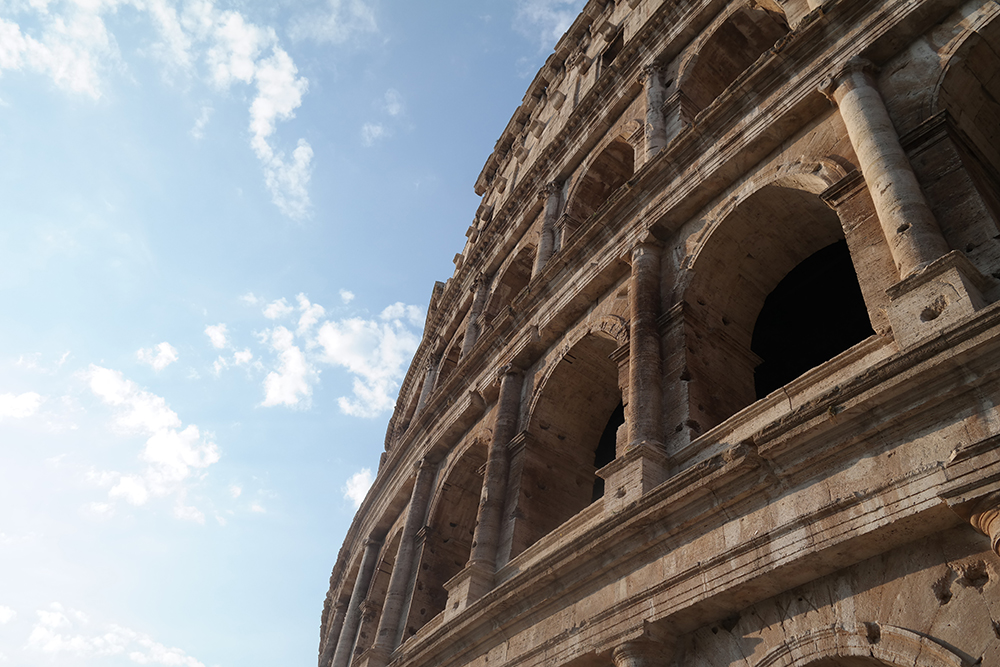 Rome, the capital of Italy, is one of the most important cities of the ancient world.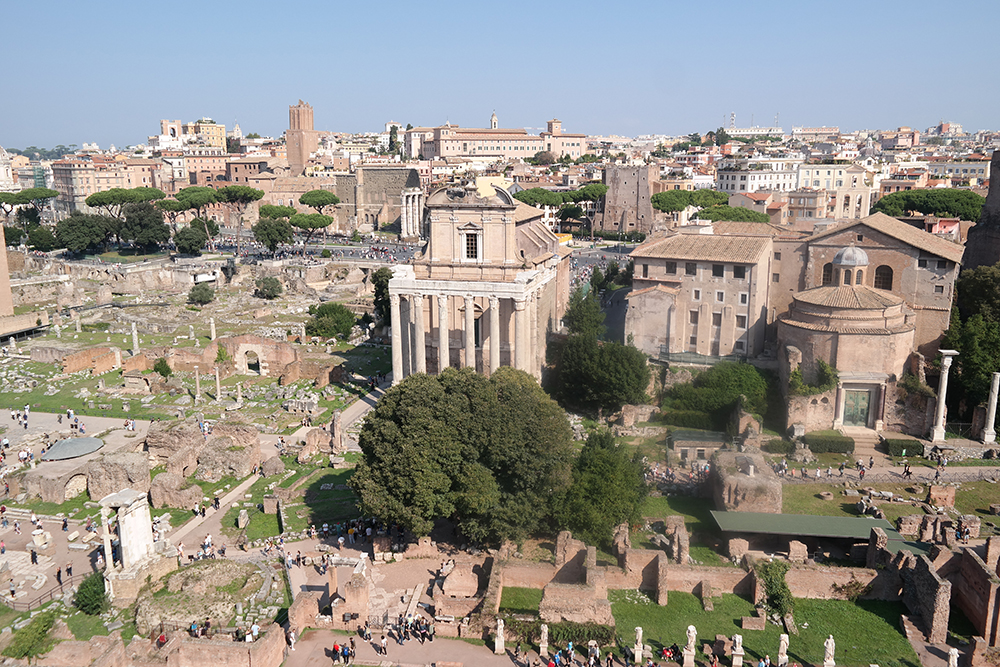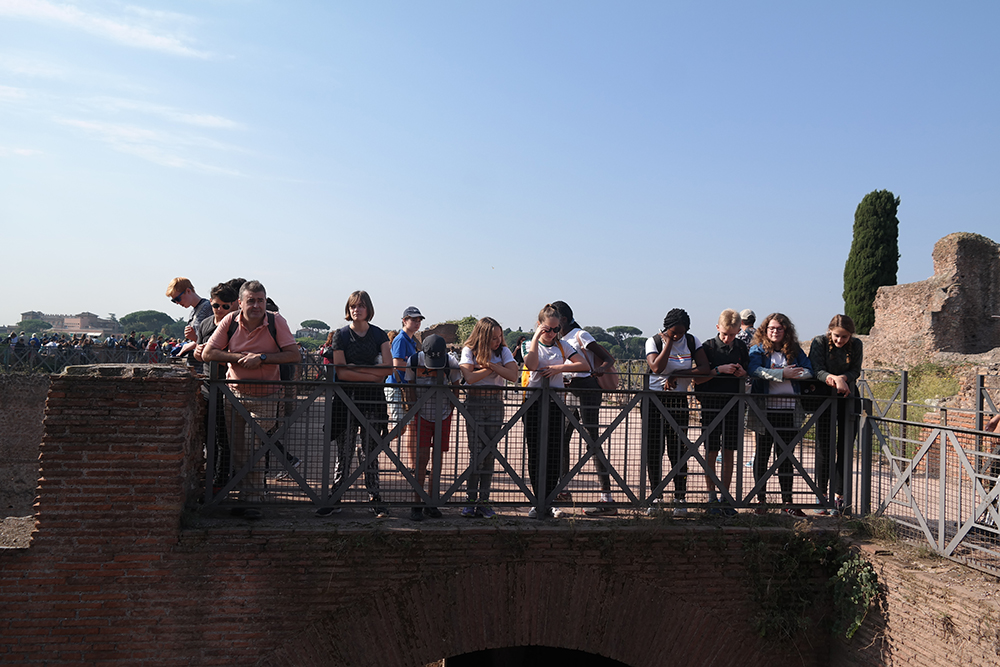 This world-famous historical city has left important imprints on global culture where ancient ruins like the Forum and the Colosseum provides a reminder of the size of the Roman Empire.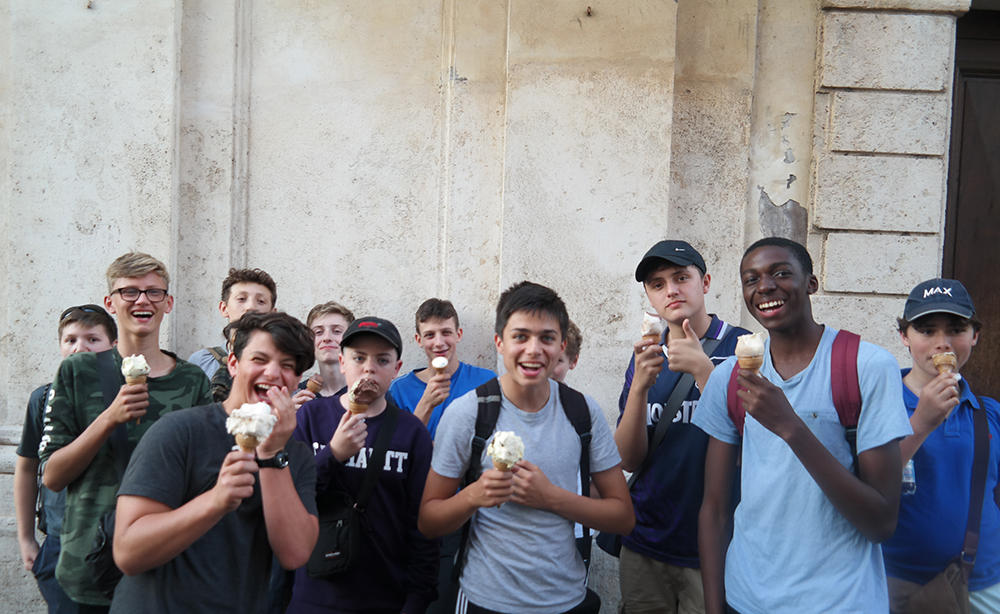 Since my first Latin and classical History classes at St Benedict's, the ancient world has become a source of constant fascination for me. When I was selected to visit Rome and the Bay of Naples as a member of the Classical Society, my excitement levels were elevated to say the least.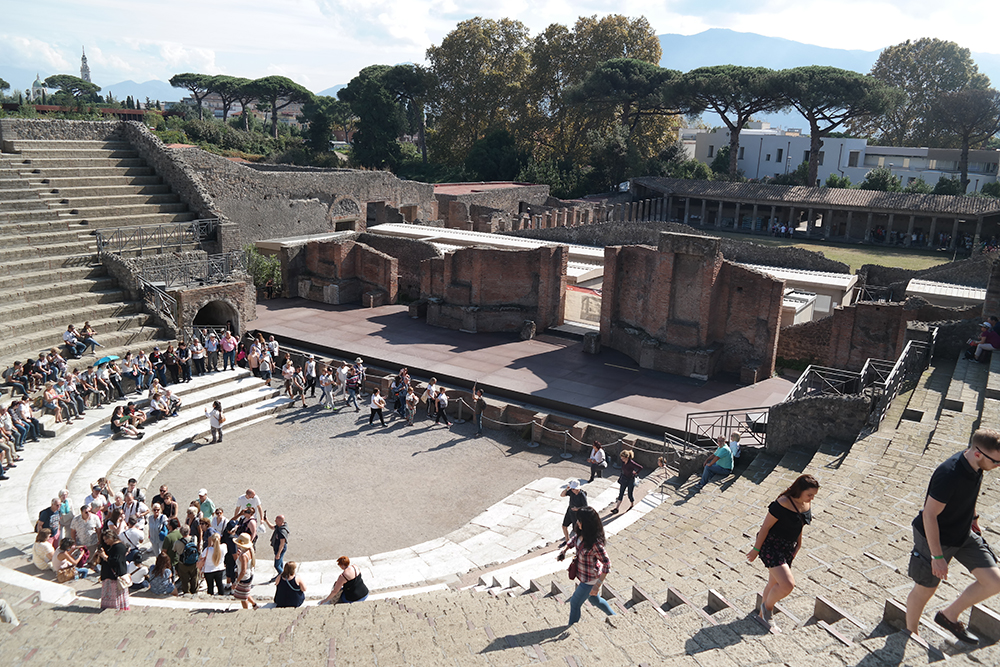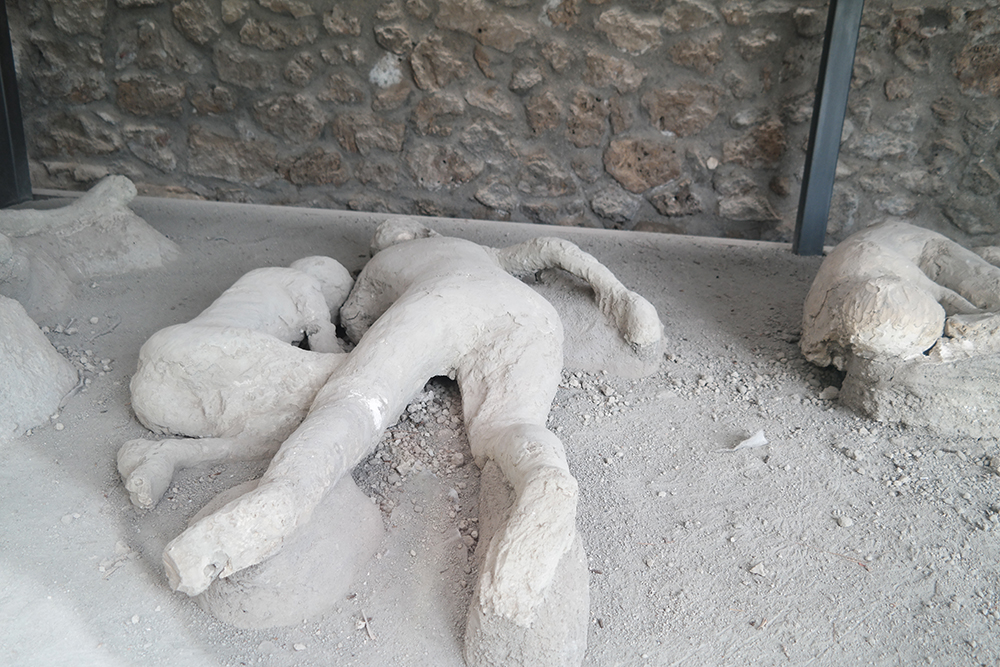 At 5am on October 13, 47 future historians met at Heathrow Airport, eager to depart on the 3-hour magical journey to see, touch and feel living history in Italy.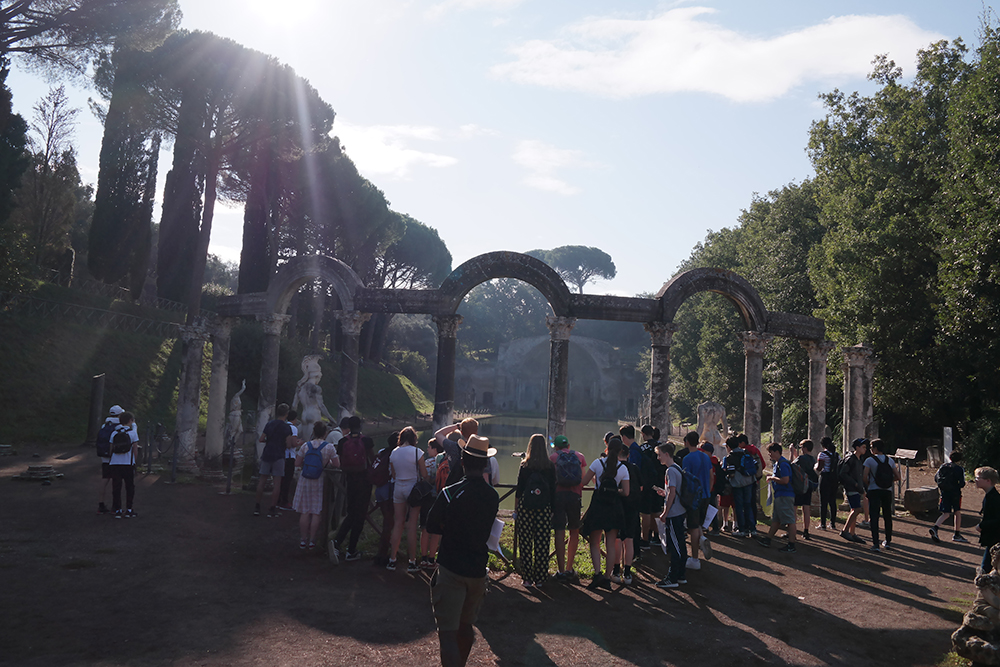 On arrival in Rome, the warm air was a welcome change from the chilly conditions in London. Our first visit was to the local market where the scent of freshly made pizzas filled the square.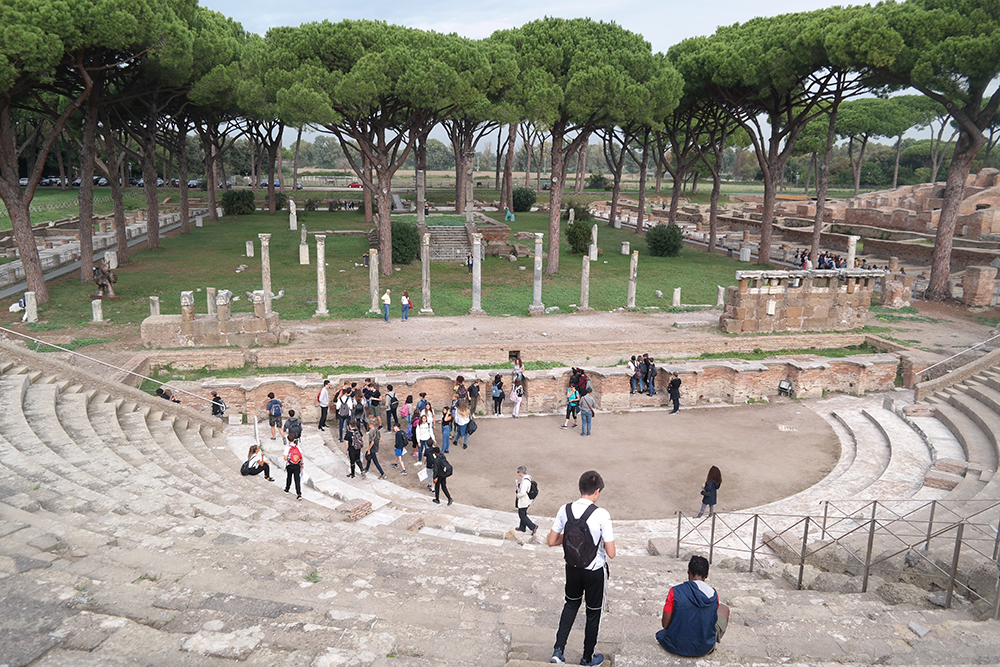 After settling into the hotel with my room-mates Adam and Azad, we chatted excitedly about the places we would be exploring.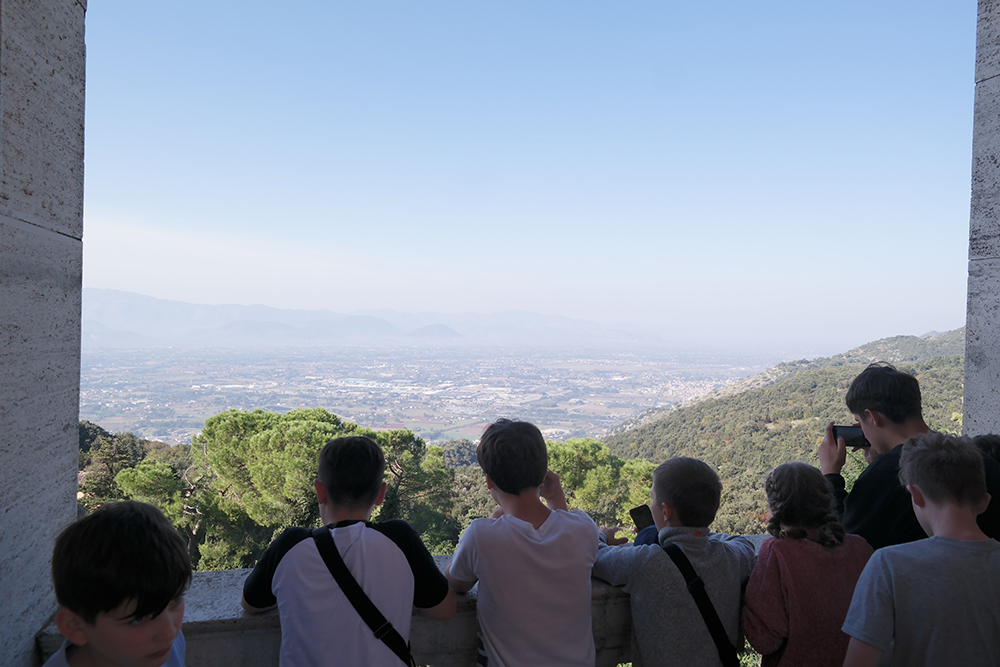 The second day started with a quick breakfast, then it was off to see the BIG one: a visit to the largest amphitheatre in Rome, the Colosseum. This was for me the highlight of the trip.
The Colosseum is a large imposing structure in the centre of the city. It was constructed under the reign of Emperor Vespasian in AD 72 and was completed in AD 80 by his successor Titus.
It is estimated that these Colosseums held up to 80,000 spectators who often assembled to see the gladiators fight. The sheer size and scale of the Colosseum was breath-taking.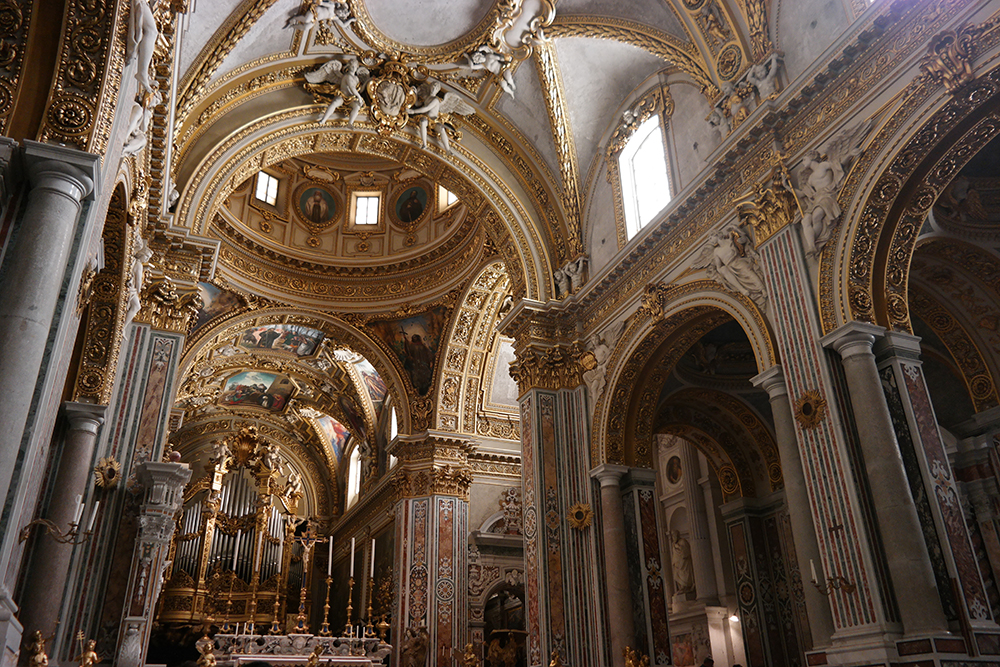 Over the next few days, we visited lots of other important sites, including the Abbey at Monte Cassino, Pompeii, Stabiae, Heraculaneum, Vesuvius, the temples of Mithras in Ostia and Naples Archaeological Museum.
Although there was a lot of walking and queuing to enter museums, I would say that this was an exciting trip, especially as I was able to enjoy the experience with some of my school friends. I would recommend this trip, as being able to experience history first hand is the best.
Thank you to Mr Hullis and all those who accompanied us to make my first residential school trip so memorable.
Sebastian Brown (Lower 4/Year 8)