The House Athletics Championship
Over 400 pupils, from Year 7 to the Sixth Form, took part in the annual St Benedict's House Athletics Championship on Wednesday June 20th.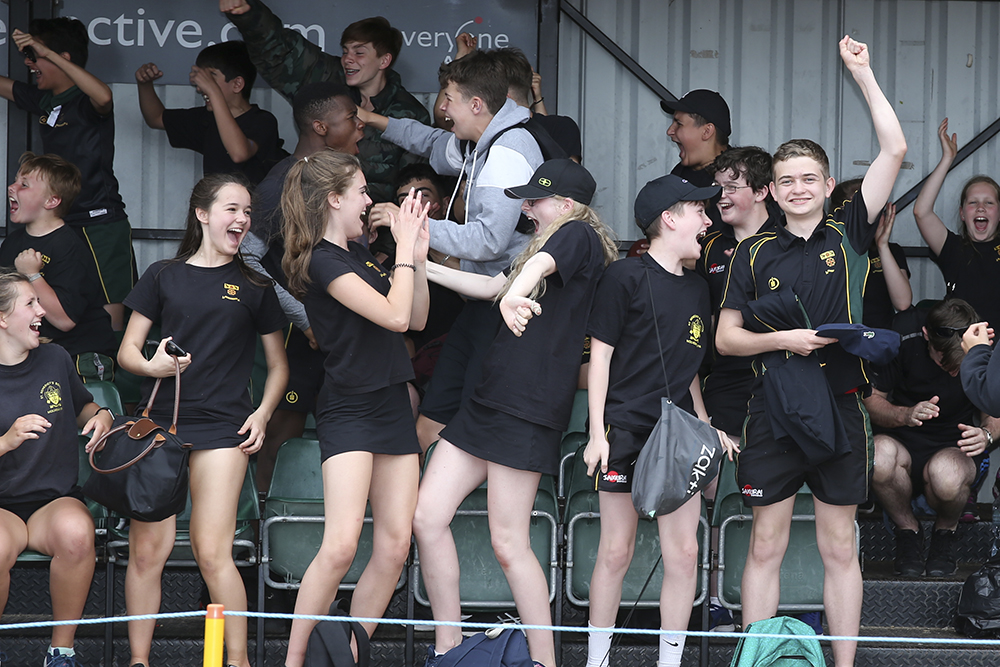 The whole of the senior school enjoyed a wonderful day of sport - competing, supporting and spectating. Teamwork, camaraderie and house spirit were all in evidence as the four St Benedict's houses battled it out in track and field events.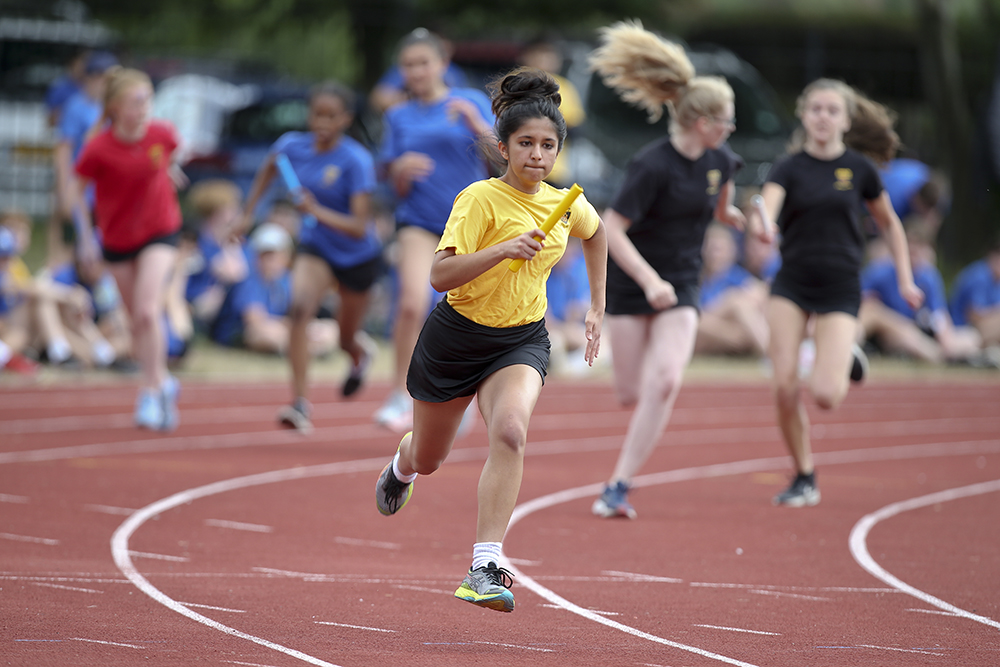 The Head of Athletics, Mr Myles Stringer, said:
"It was amazing to see so many pupils showing how athletically talented they are, and we witnessed some incredible performances.
"This year's new format worked well, with A track events and B field events in the morning, and a swap around in the afternoon, culminating with everyone's favourite – the 4x100m relays.
"I thoroughly enjoyed this extremely exciting day and couldn't be prouder of everyone who took part. I actually can't wait for next year!"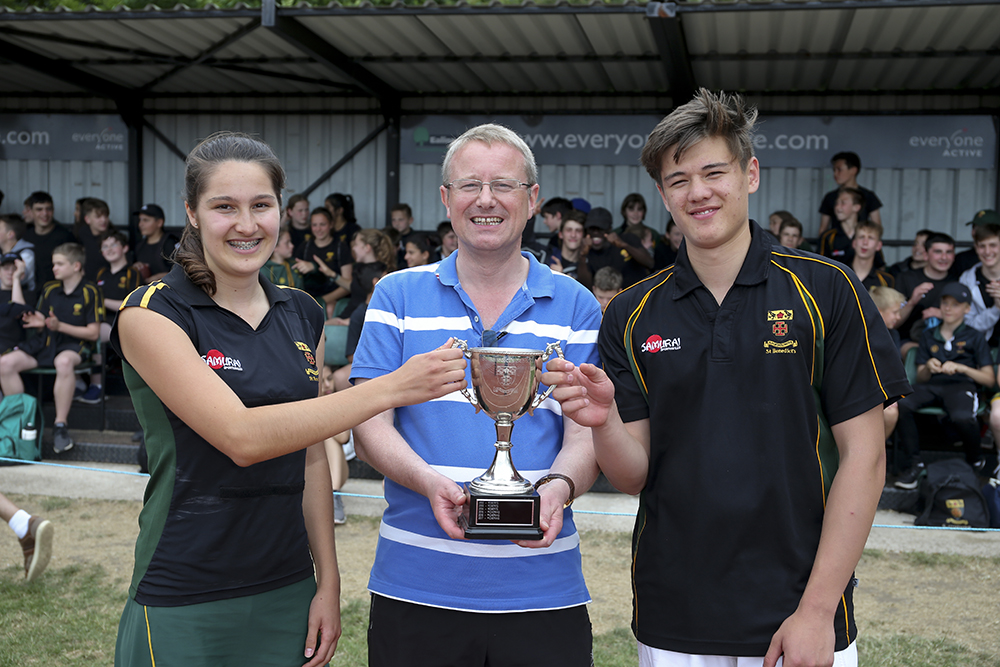 Results
Winners: Barlow
Runners-up: Pickering
3rd place: Roberts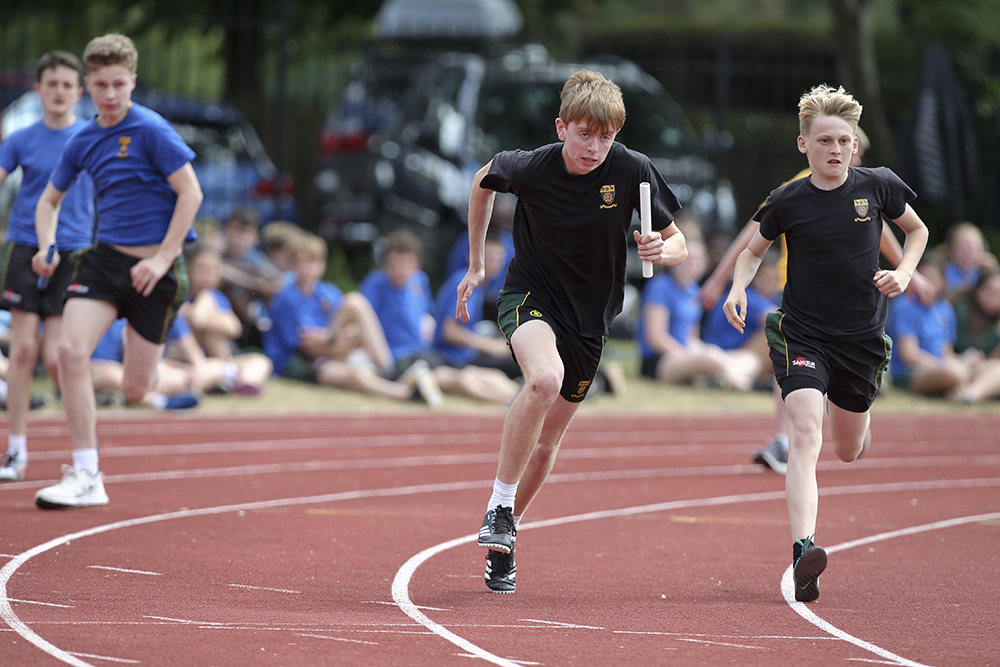 Senior Victor Ludorum: Tomek Tsang
Senior Victrix Ludorum: Emily Nicholson-Stanwix
Upper School Victor Ludorum: Tim Oyinlola
Upper School Victrix Ludorum: Emily Rawlings
Middle School Victor Ludorum: Cathal Sheehan
Middle School Victrix Ludorum: Daisy Burns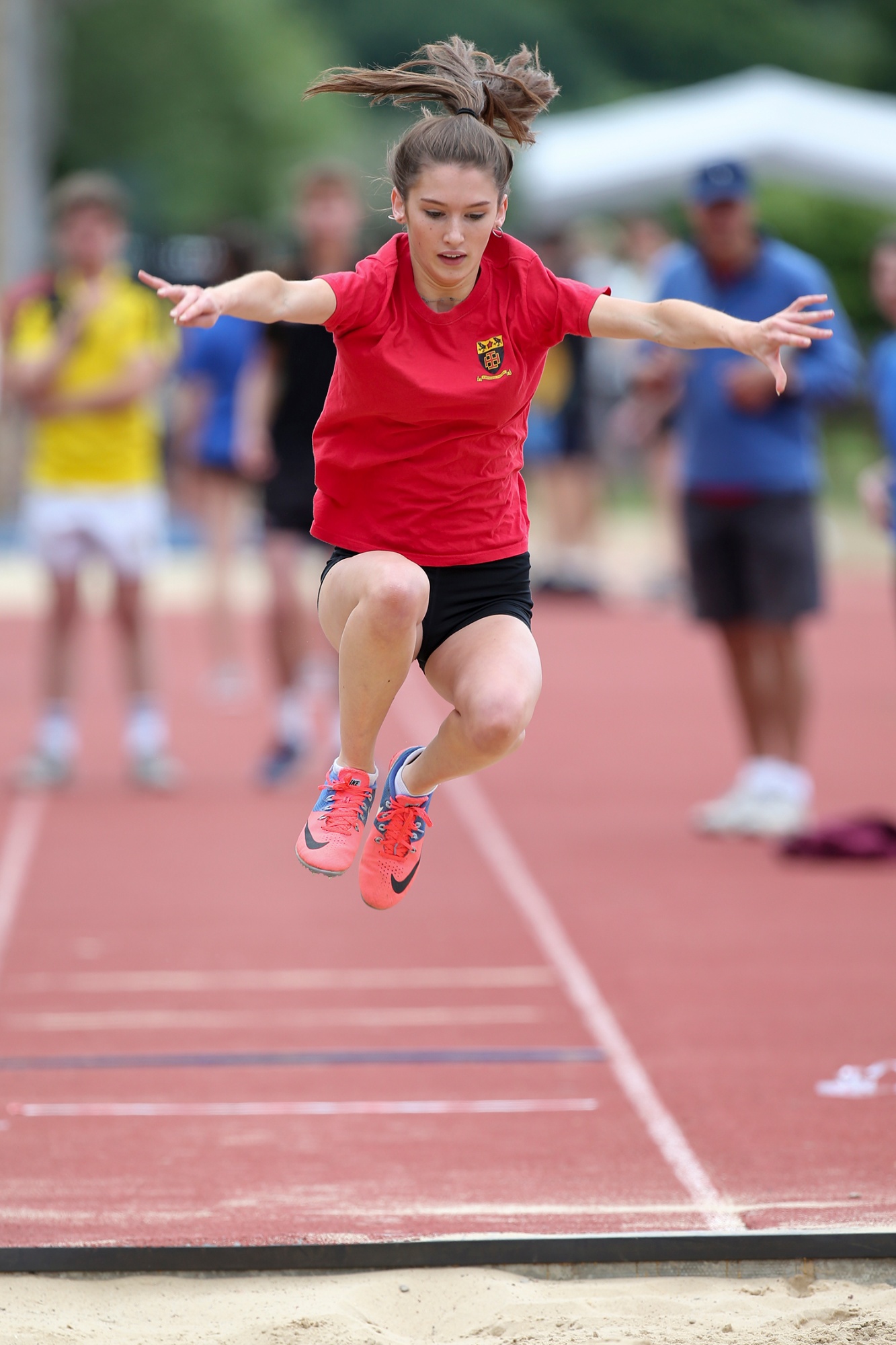 Best performance awards
Senior: Freddie Saward and Cerys Edwards
U15: Barney Morris and Lili Fuchs
U14: James Hunter and Catriona Edwards
U13: Robert Jeffries and India Bolger
U12: Jasper Pearson and Francesca Newbold