The Middle School Concert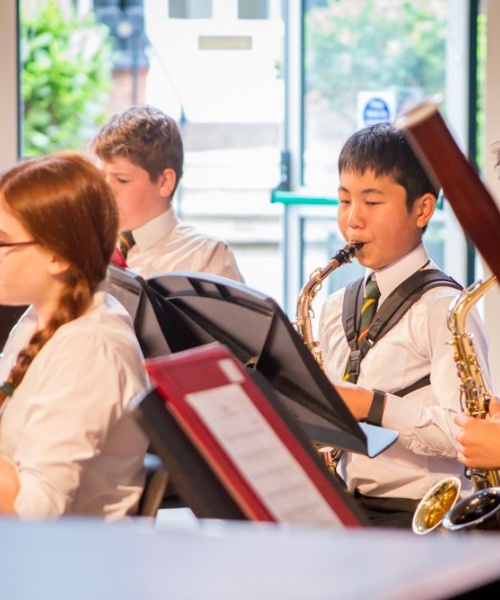 The Middle School Concert, on June 15th, gave pupils in Years 7 to 9 a chance to showcase their musical talents. The standard was high and the range of instruments and styles impressive.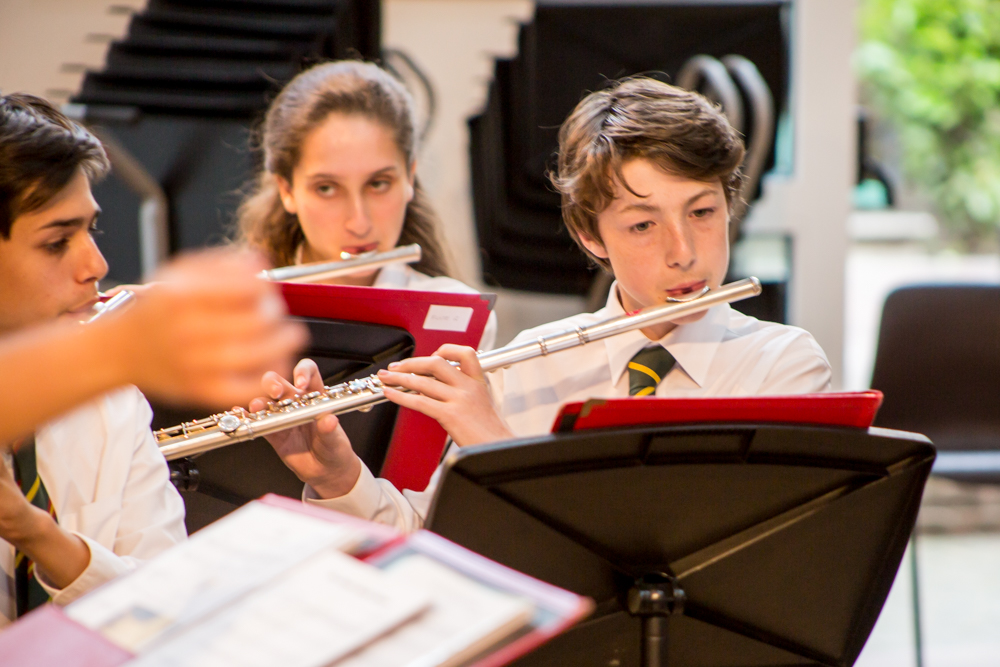 The programme featured some of St Benedict's many musical ensembles, starting with Wind Band and the James Bond theme. The Guitar Ensemble played Michael Jackson's Billie Jean, and Thriller was performed by the Clarinet Ensemble. In complete contrast, String Group played Mozart's Divertimento No 2 (3rd movement). Finally, the Intermediate and Middle School Percussion groups played Under the sea and Mancini's Peter Gunn with gusto.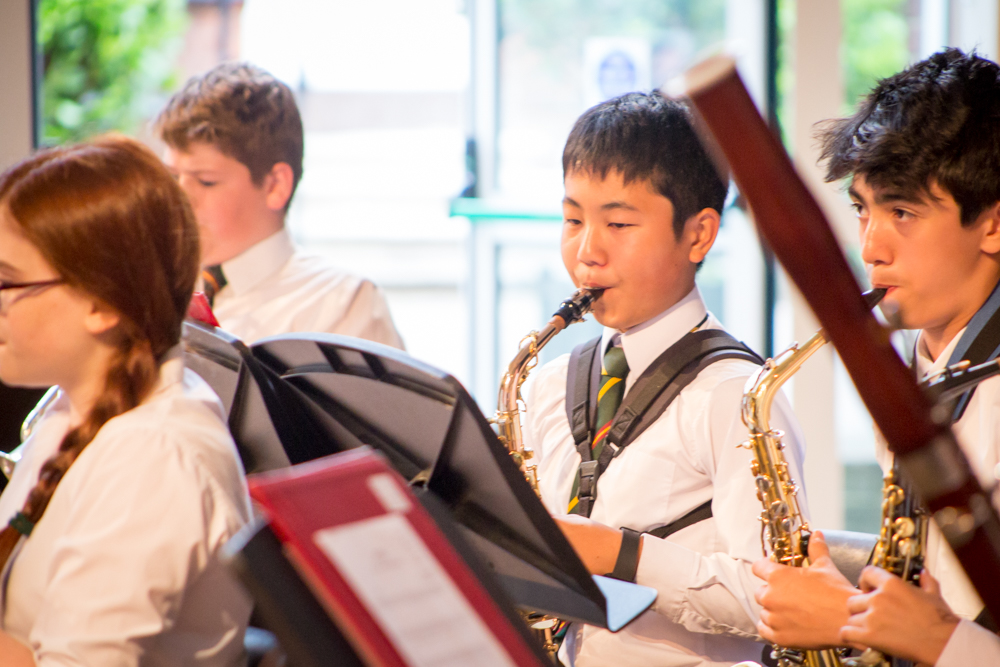 There were some excellent solo performances, too, performed with confidence and style:
Maya Khosrowshahi (L4; cello) – Tarantella, by Squire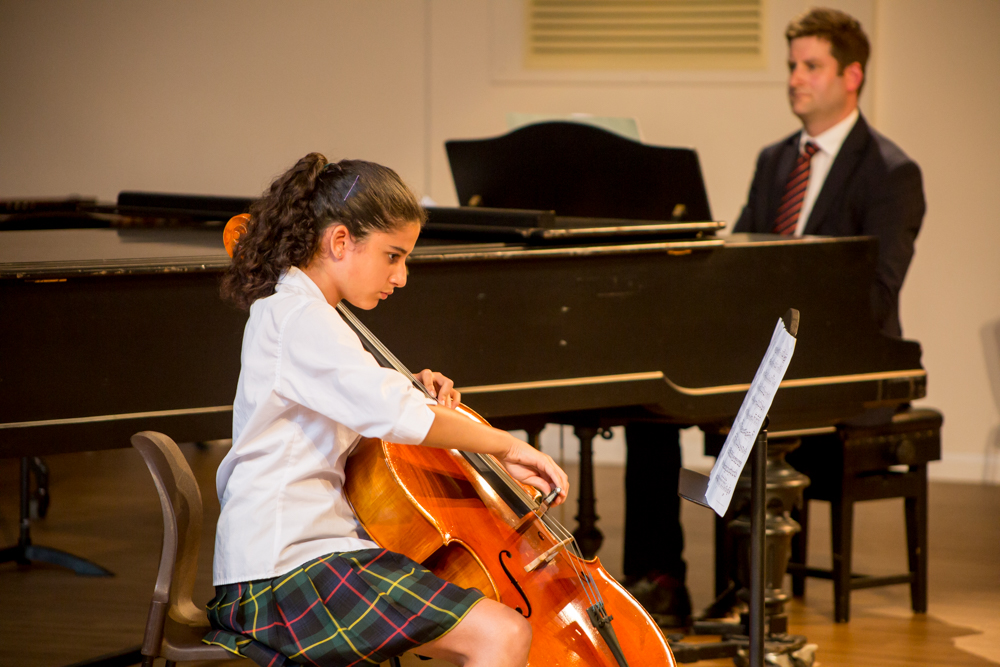 Lucas Holmes (U4; piano and voice) - John Legend's All of me
Juno Harrowes (U4; voice) - Reflection from Disney's Mulan
Eleanor Bowden (L4; oboe) - Saint-Saëns' The Swan
Alex Crown (U4; bassoon) Mozart's Sonata in Bb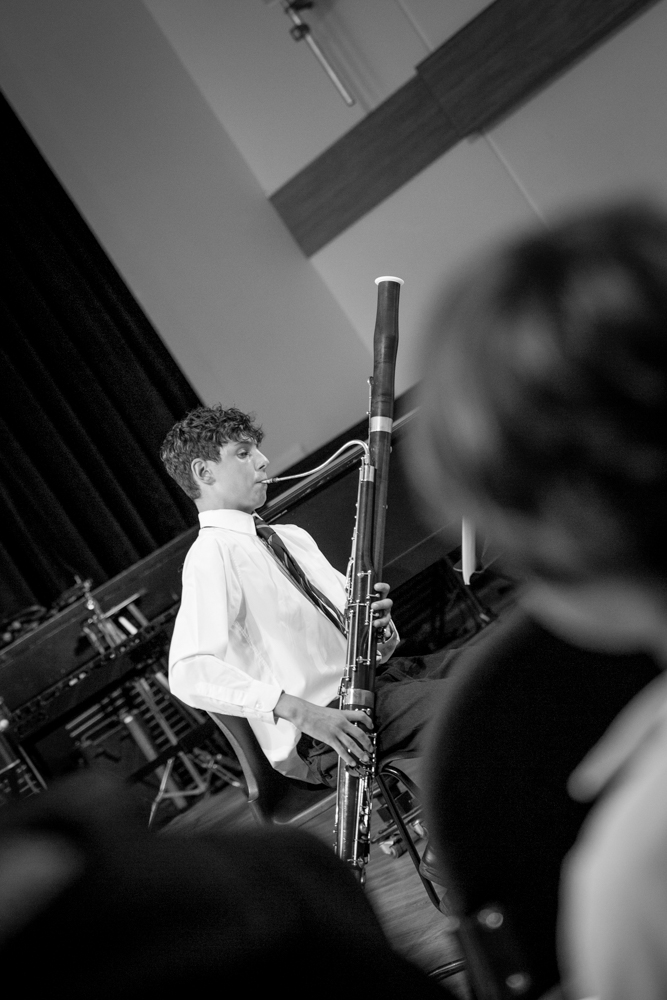 Barnaby Watts (U4; violin) - Ladies in Lavender by Hess
Form 3 pupils sang two very different settings of Longfellow's poem, I shot an arrow into the air, which they had composed in class. There was also a lively samba composition, and a performance of I dreamed a dream from Les Misérables from Upper 4th.