The U13's win the Middlesex Cup!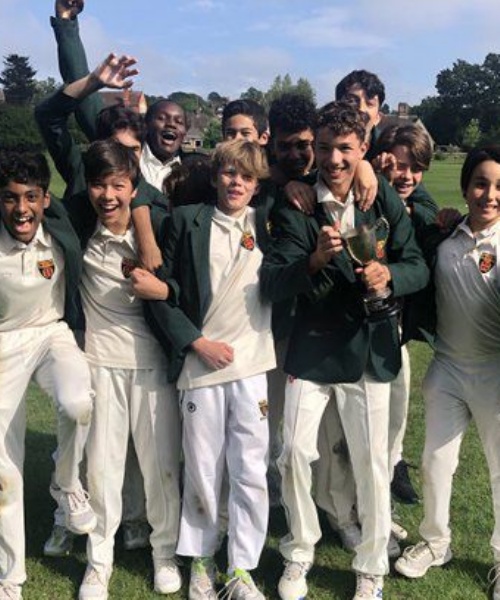 The St Benedict's U13A XI have won the Middlesex County Cup Final, defeating QE Barnet by 58 runs on 28th June.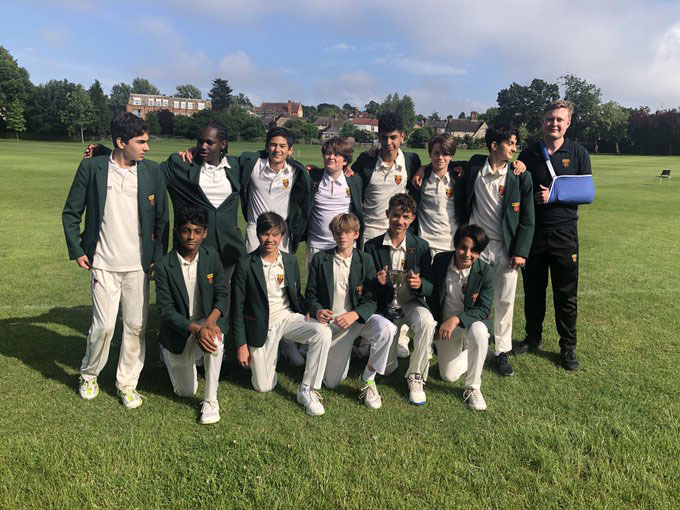 The U13 A's scored 151 runs for 6 wickets off 25 overs while QEB were 'all out' in 19.5 overs for 93 runs.
There were notable performances from bowlers Alec Whitty, who took 2 wickets for 27 runs in 5 overs, and Daniel Morcos who took 2 wickets for 23 runs in 2.5 overs. The 'man of the match' performer was Tom Kottler who scored 116 runs off 90 balls with the bat and took 5 wickets for 12 runs in 5 overs.
Congratulations to the team, and to their coach, Mr Donegan!