Women in Music: lecture-Recital by Gabriella Di Laccio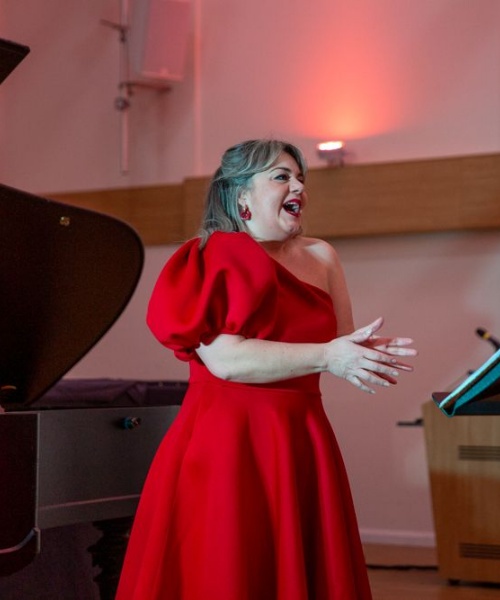 Award-winning soprano Gabriella Di Laccio, founder of the Donne Foundation, talked about how and why she has become a leading voice in promoting the music of women composers. She also gave a wonderful song recital, accompanied by Richard Leach.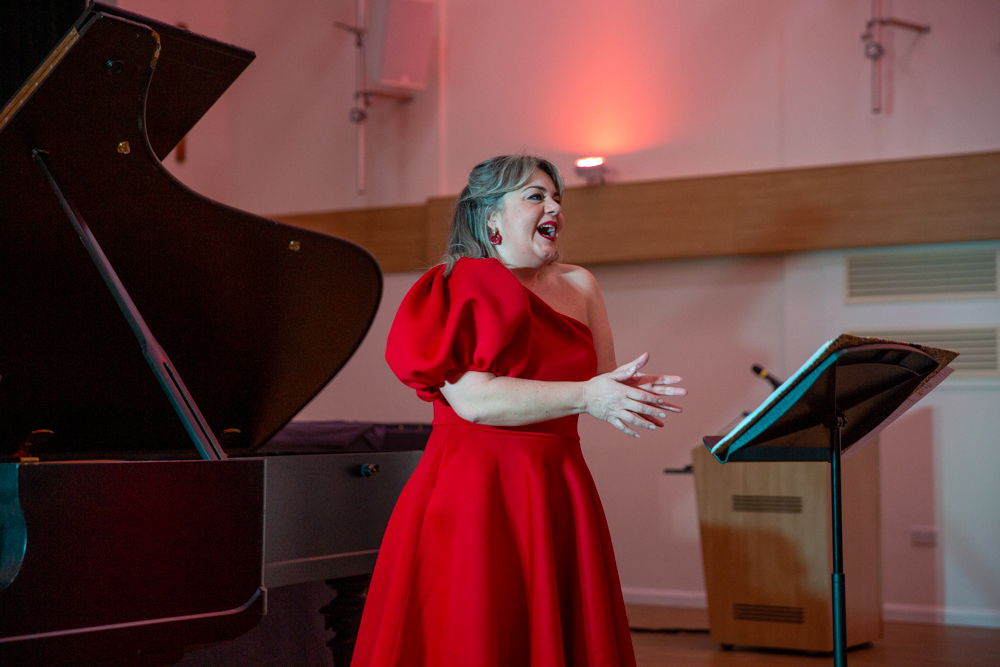 The latest event in the St Benedict's Lecture Series was a lecture-recital given by the award-winning soprano, Gabriella Di Laccio.
Gabriella began by talking about what inspired her to champion the little-known and excellent music of women composers. She is the founder and curator of Donne, Women in Music, a charitable foundation which promotes gender equality in music. Her work has earned her many accolades, including a place on the BBC's list of the World's 100 Most Inspirational and Influential Women.
Gabriella then gave a wonderful recital - a powerful illustration of her central point: that the music of composers such as Anna Appleby, Pauline Viardot, Madeleine Dring, Ilse Weber, Francisca Gonzaga, Ethel Smyth and many, many others deserves to be heard and celebrated.
I thought that Ms Di Laccio's recital was very interesting as the songs performed were quite different to one another. I also thought that her work at 'Donne, Women in Music' was inspiring and really emphasised how female composers have been disregarded over the years."

Jake (U4)
Stylistically and emotionally, the range of this short recital was immense. The journey began with the exquisite Winds of Iona (sung a capella) by Anna Appleby, before travelling to Pauline Viardot's dazzling evocation of Madrid. Isle Weber's Wiegala - a lullaby written to soothe her children (the manuscript was found buried in the Czechoslovakian concentration camp where it was written) - was extremely moving in its sincerity, with an atmospheric accompaniment by Catarina Domenici. Francisca Gonzaga's Roda loiô and Madeleine Dring's I hate music brought playfulness and humour, finishing with Ethel Smyth's The March of the Women - the anthem of the suffragettes.
Gabriella Di Laccio, who is my singing teacher, spoke about how women in music, specifically female composers, are not given the appreciation they deserve. She then performed a number of songs before performing alongside Girls' Choir, myself and another student and some of her previous students. I found it fascinating learning about my own unconscious bias and wonderful to see how passionately she sang. It was such a brilliant opportunity to be able to sing alongside her as well, and I left feeling inspired and wanting to make a change.

Alice (U5)
Richard Leach, who teaches the piano and organ at St Benedict's, and is Organist of Ealing Abbey Choir, was the accompanist. Both Gabriella and Richard have performed in London's major concert venues, including the Wigmore Hall, St John's Smith Square, and the Purcell Room at the Southbank Centre, as well as on BBC Radio 3. We were very privileged to hear them both in the Orchard Hall.