The Big Draw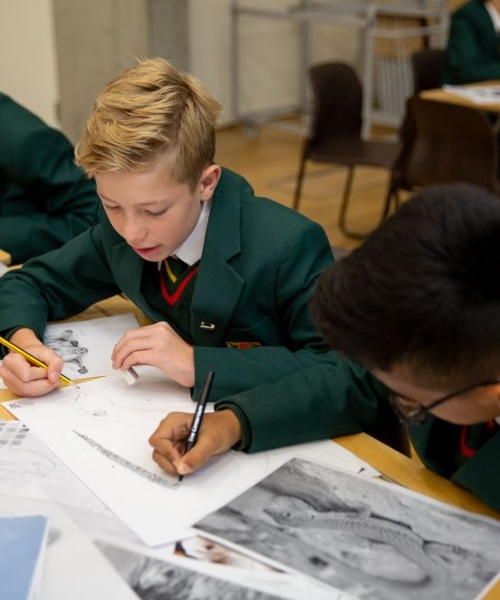 The Cloisters became an artist's studio for the day on October 1st, when all St Benedict's pupils in Year 7 took part in the Big Draw.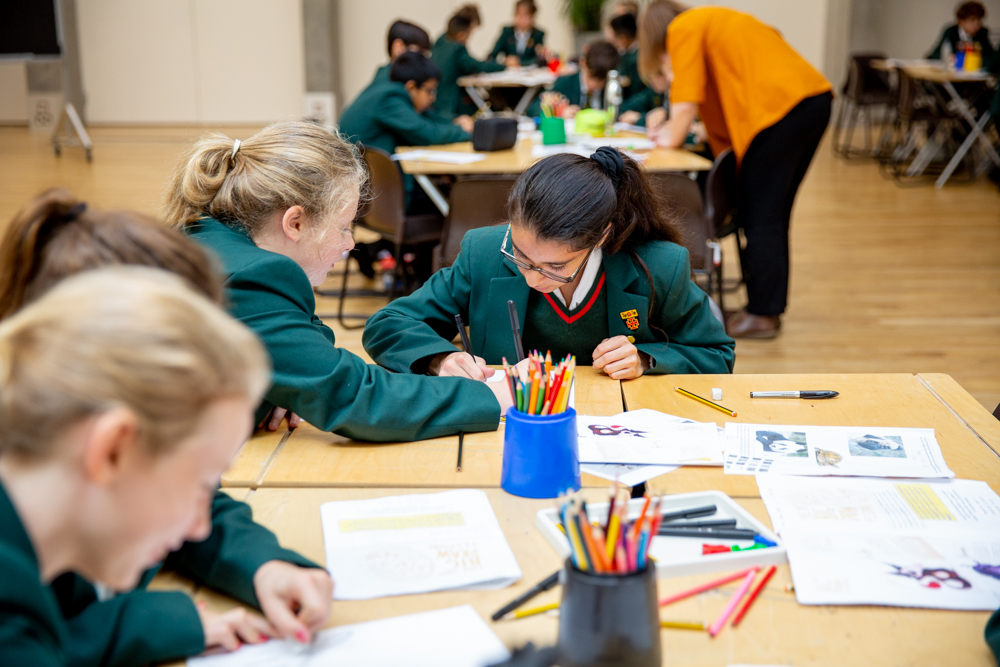 The Big Draw is the world's biggest drawing festival with many activities going on throughout the world during October. This year's theme is 'Creativity and Wellbeing' - a celebration of the transformative effect of drawing.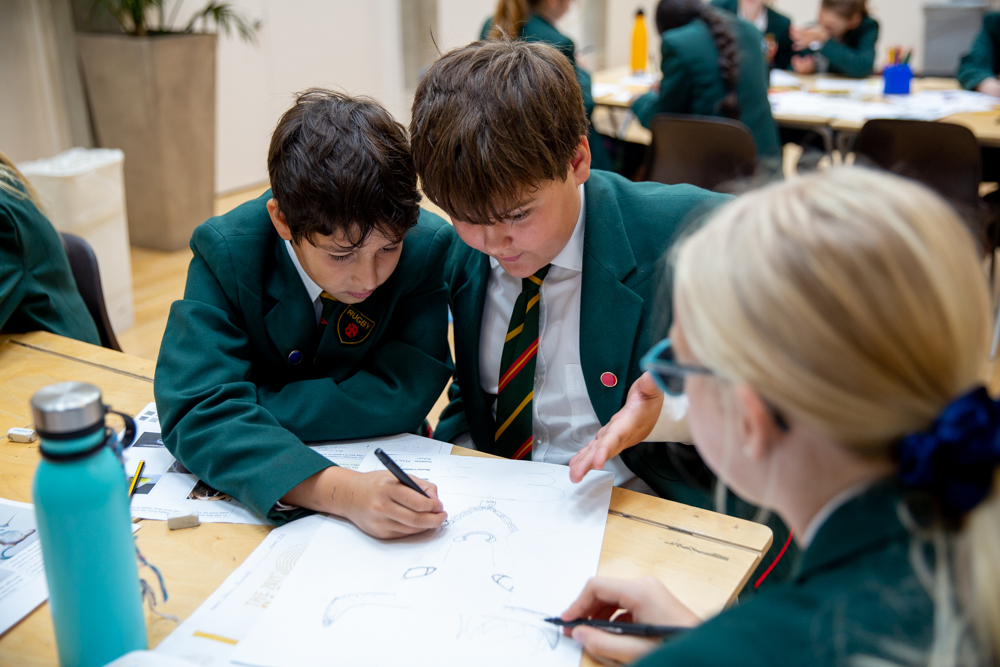 Developing their work on contrasting textures this term, Year 7's task was to create imaginary, fantastic creatures to illustrate different emotions. Everyone collaborated brilliantly, and their imaginative artwork is currently on display in the Cloisters, representing a range of contrasting feelings such as sadness, happiness, fear and anger.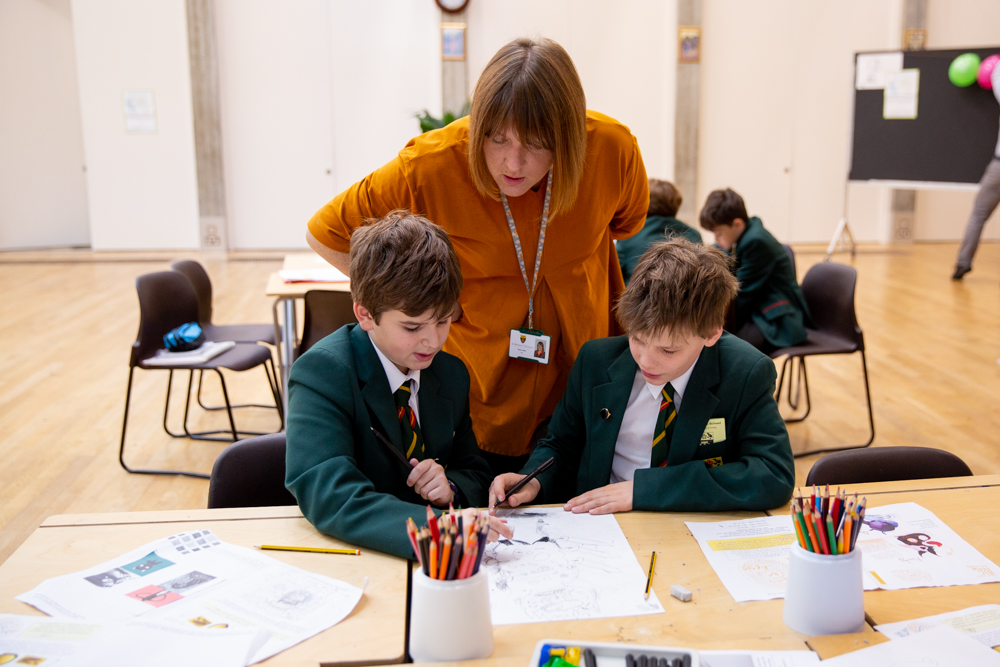 The Big Draw is an arts education charity, founded in 2000. It aims to promote the social, economic and health benefits that drawing can bring and provides opportunities for everyone to draw.