LAMDA SUCCESS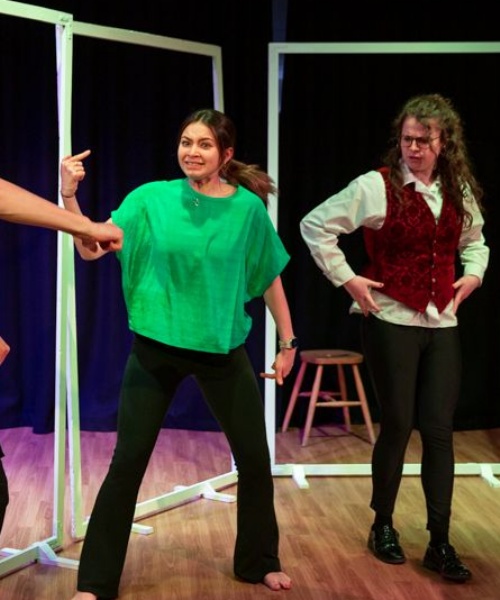 St Benedict's students from Year 8 upwards have gained outstanding LAMDA results, with three Sixth Form students achieving Distinction in their Grade 8 Gold Medal Acting exams.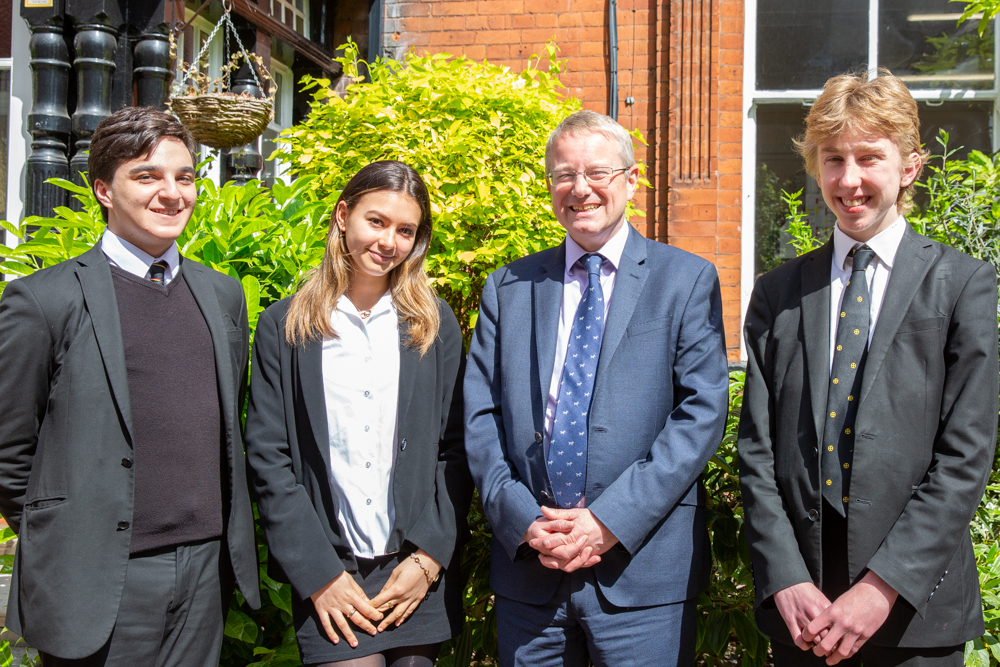 St Benedict's students work with the Drama Department to prepare for their LAMDA (The London Academy of Music and Dramatic Art) exams as a co-curricular activity and exams take place each term. All students in Form 3 take LAMDA in the Trinity (Summer) Term.
Sixth Form students have the opportunity to take Bronze, Silver and Gold Medals in Acting (which equate to UCAS points) and Grade 8 Devising. LAMDA is open to all students, regardless of whether they study Drama at GCSE and A Level.
Particular congratulations go to the three Sixth Form students who achieved Distinction in their Grade 8 Gold Medal Acting - Tori, James and Toby. Their repertoire included monologues from Shakespeare's Twelfth Night, Hamlet and King Lear; Peter Shaffer's Equus and Jean-Paul Satre's Les mains sales.
The Head of Drama at St Benedict's, Ms Ravenscroft, said: "This has been an outstanding year for LAMDA results at St Benedict's, particularly with regard to our Grade 8 Gold Medal candidates who gained 7 Distinctions for their Grade 8 Devising in the Michaelmas Term and 3 Distinctions and 3 Merits in their Grade 8 Gold Medal Acting exams. Congratulations to everyone who has been involved, I feel immensely proud of your success."
LAMDA RESULTS 2022
GRADE 3 ACTING
Tate O'S L4/Y8 Distinction
Aloniel Y L4/Y8 Distinction
Adam A L4/Y8 Distinction
Carla Z L4/Y8 Merit
Krisha P L4/Y8 Merit
Mia I L4/Y8 Merit
Jack W L4 /Y8 Merit
Tommy D L4/Y8 Merit
Sasha H L4/Y8 Merit
Ned S L4/Y8 Merit
Harry M L4/Y8 Merit
Lydia A L4/Y8 Pass
Lara T L4/Y8 Pass
Paola B L4/Y8 Pass
GRADE 4 ACTING
Freyja C L4/Y8 Distinction
Amelie D L4/Y8 Distinction
Jake R L4/Y8 Distinction
Sophia R L4/Y8 Merit
Ayush G L4/Y8 Merit
GRADE 5 ACTING
Lucie R U4/Y9 Distinction
Paige I U4/Y9 Distinction
Ivo R L4/Y8 Merit
Maria S U4/Y9 Merit
Zachary P U4/Y9 Merit
Oscar R U4/Y9 Merit
Luke C U4 /Y9 Merit
Anya R U4/Y9 Merit
Sam E U4/Y9 Merit
Zachary B U4 /Y9 Merit
GRADE 6 (BRONZE MEDAL) ACTING
Stefan K U5/Y11 Distinction
Martha H U5/Y11 Distinction
Lucy B U5/Y11 Distinction
Charlie A U5/Y11 Merit
Inigo B U5/Y11 Merit
GRADE 8 (GOLD MEDAL) ACTING
Toby D*L6 Distinction
Tori D*U6 Distinction
James H U6 Distinction
Caitlin M*U6 Merit
Elena R*U6 Merit
Kaitlyn M*U6 Merit
*These students, and Alex C (U6), also gained their RADA Shakespeare Bronze Award last term.