Junior School Book Week 2021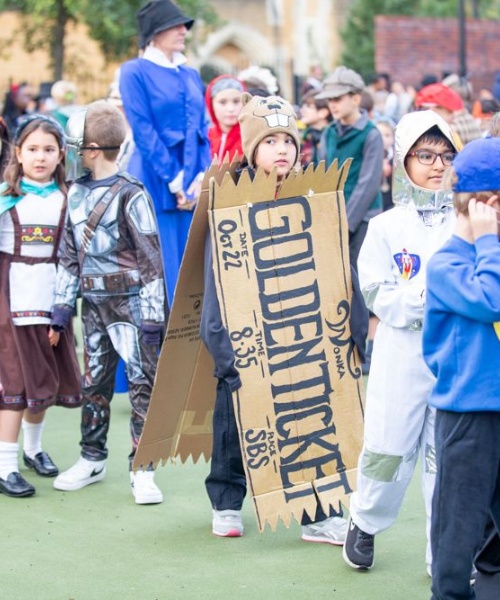 Children at St Benedict's Junior School celebrated Book Week just before half-term, with author visits, times to 'Drop Everything and Read', lots of storytelling and a super costume parade!
The week began with a visit from Joe Craig, author of the Jimmy Coates action thrillers, who talked to Form 1 and Form 2 about creating lively characters and gripping plots.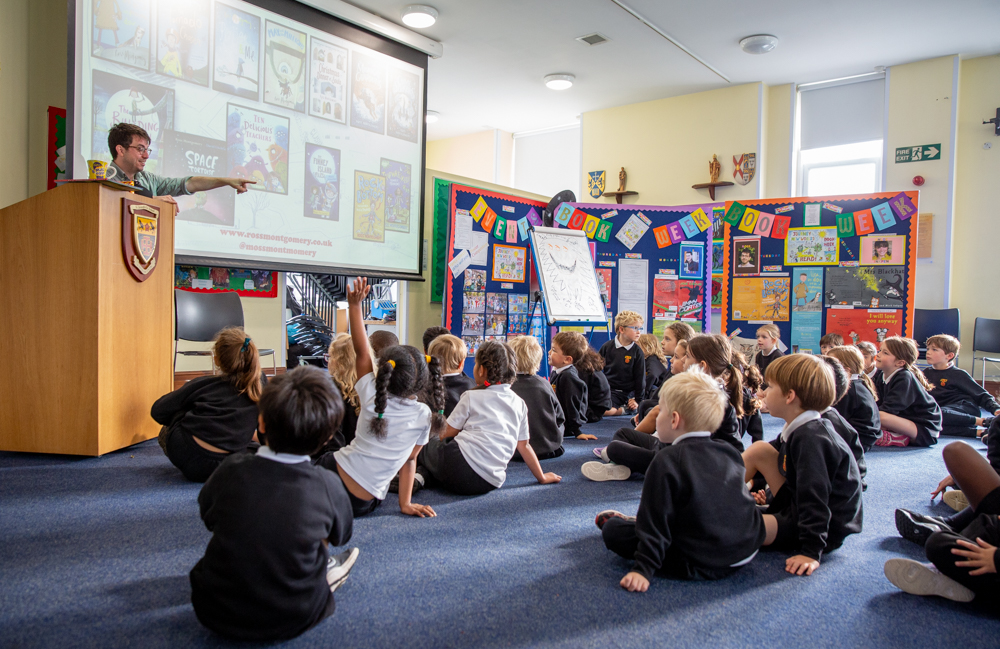 Our younger children in Pre-Prep 3, Lower and Upper Prep (Years 2 to 4) enjoyed meeting Ross Montgomery, author of books for all ages, from the picture book Ten Delicious Teachers to The Midnight Guardians and Tripwrecked, a skit on Shakespeare's The Tempest. They loved hearing all about the adventures of Space Tortoise!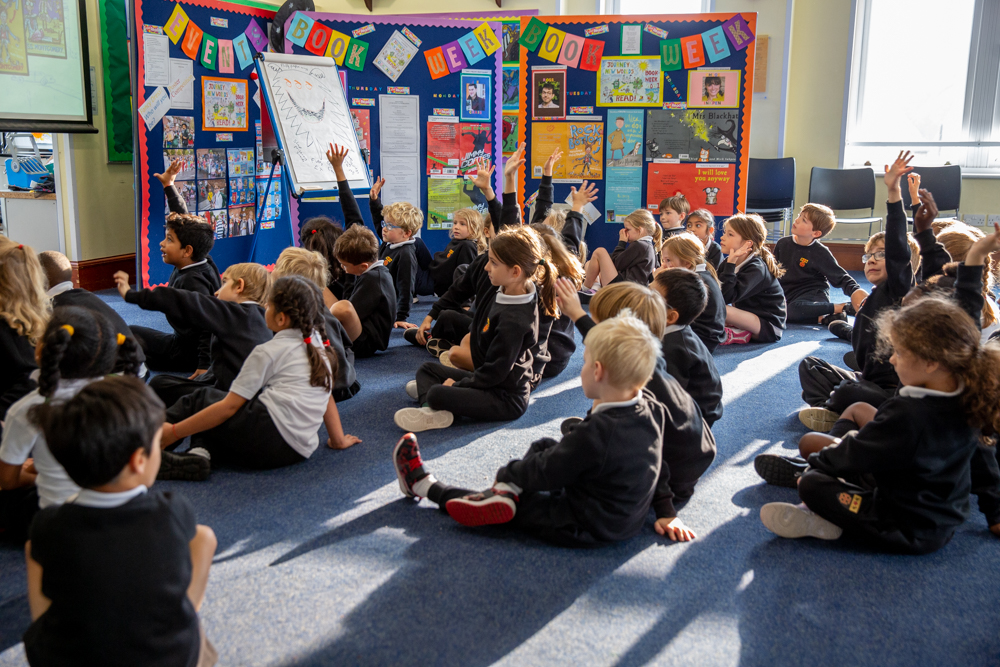 On Wednesday Chloe Bean, illustrator, author and co-author with Michael Inkpen of the picture books for young children including Fred, Hole in the Zoo and Mrs Blackhat, delighted children in Nursery, Reception and Pre-Prep 2 (Year 1).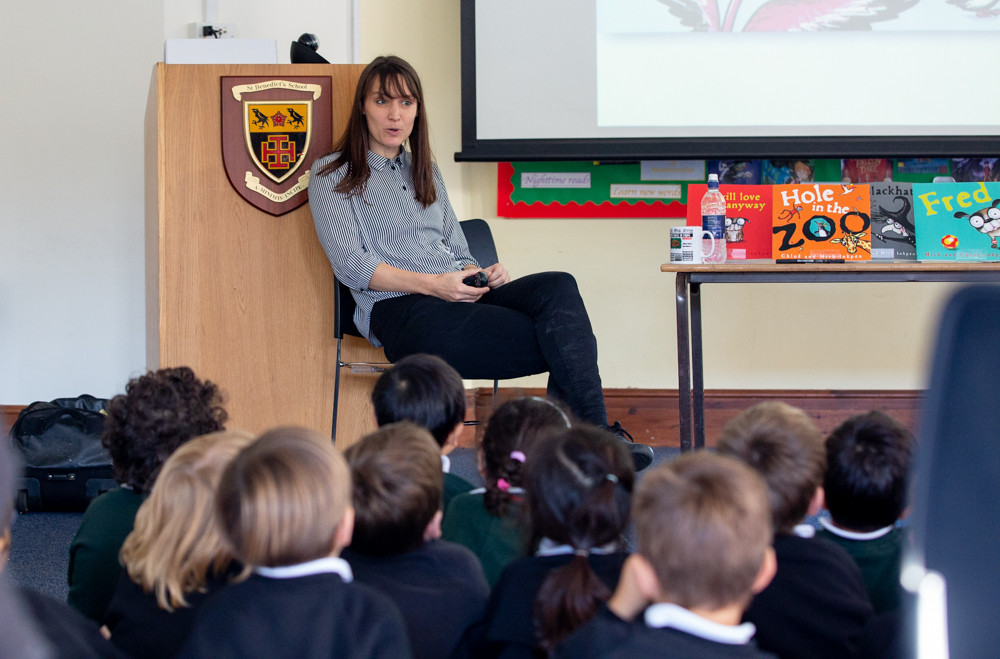 Award-winning author Laurel Remington talked to Upper Prep, Form 1, Form 2 (Year 4, 5 and 6) about her books, Secret Cooking Club and of Confetti and Cake and The Polka Dot Shop, describing the highs and lows of being an author.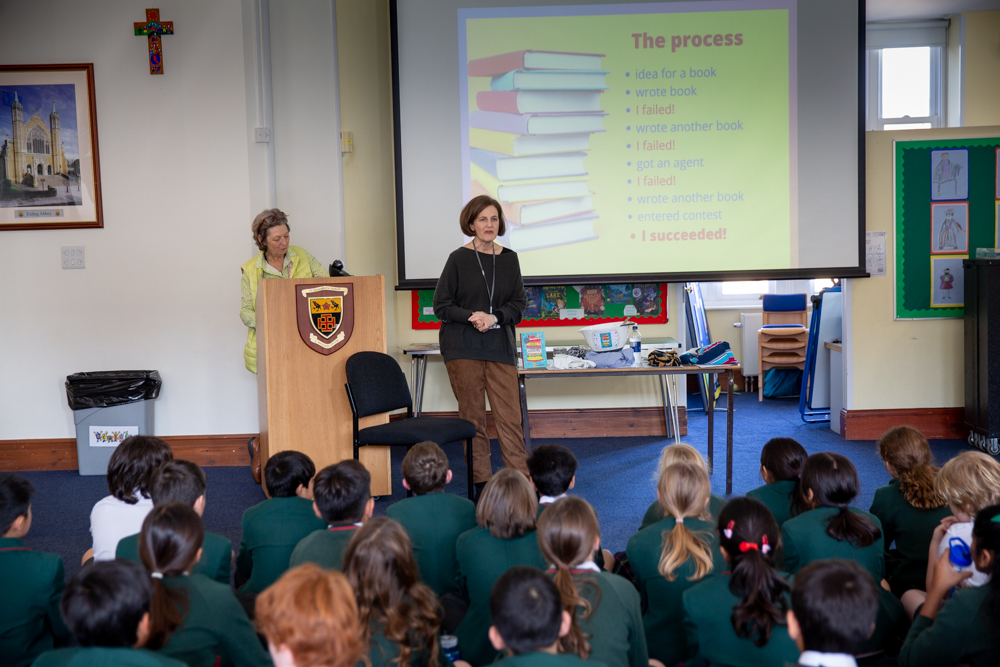 Friday was Dressing Up Day, one of the highlights of the Junior School Year when children and teachers come to school as a favourite book character: the Costume Parade in the Playground was as colourful as ever!