Fencing Success at the British School Team Championships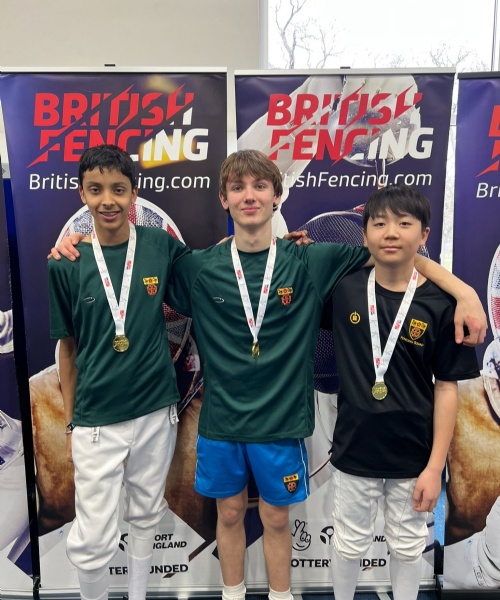 The St Benedict's U15 Foil team are National Champions! Our fencers had a successful weekend at the British School Team Championships on 5th and 6th March.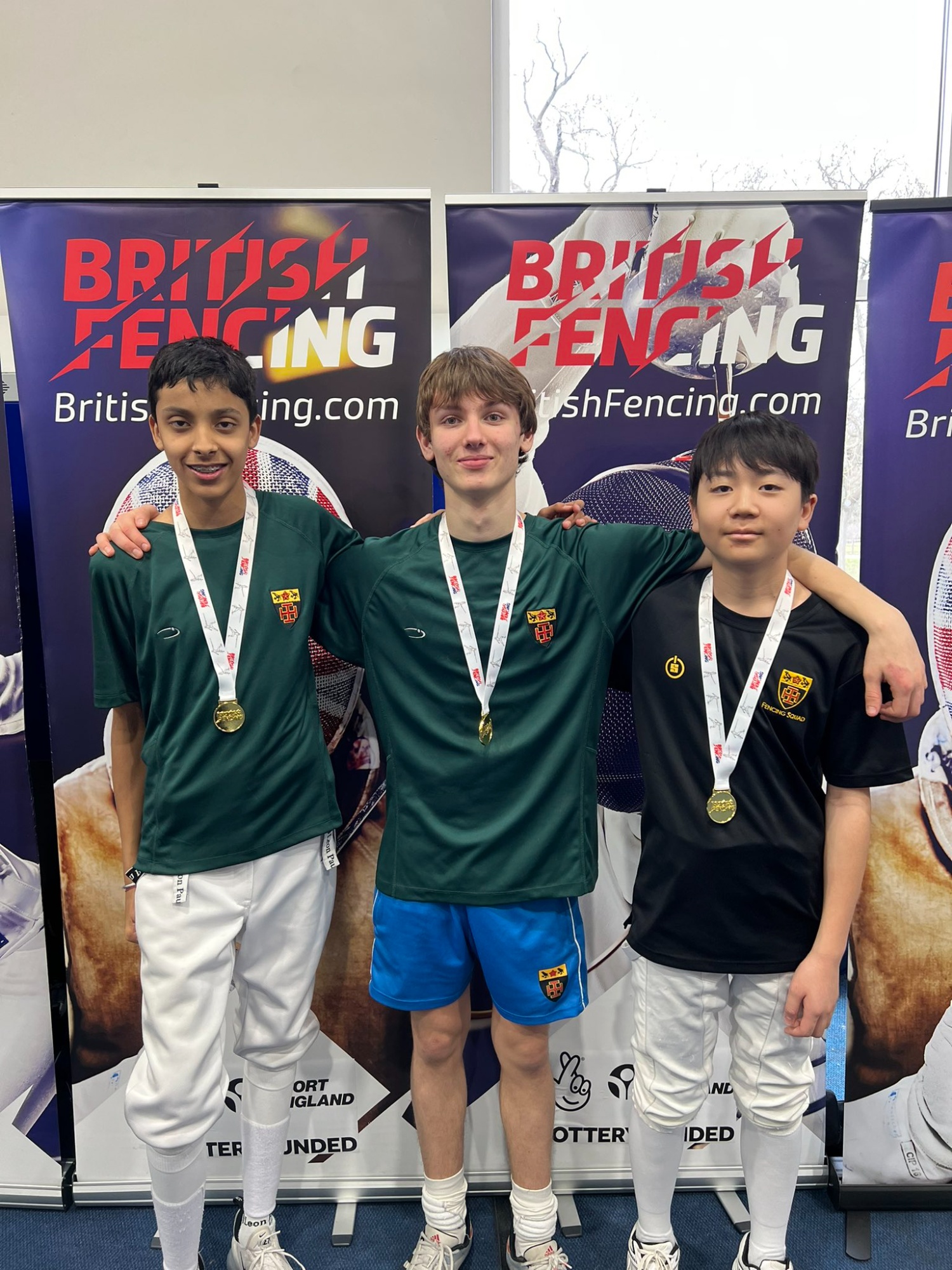 St Benedict's Head of Fencing, Mr Sadiq, reports:
It was an incredible achievement to have ten of our teams competing at the British School Team Championships over the weekend of 5th and 6th March. It was even more impressive that these teams covered all four age categories (U11, U13, U15 and U18) and all three weapons. Only Millfield had more teams than St Benedict's competing across the weekend. The standard was very high with plenty of U17 and U20 GB fencers participating in school teams.
We had lots of very close matches. U13 Foil lost the quarter-finals on sudden death 44-45 to Westminster. Both our U18 Foil teams lost very close matches in the quarters and would have drawn each other if they won, which would have been a guaranteed silver and bronze.
In the end the best performances were from our U15 teams. The Épée team came 3rd, the Sabre team runners-up and the Foil team are National School Champions!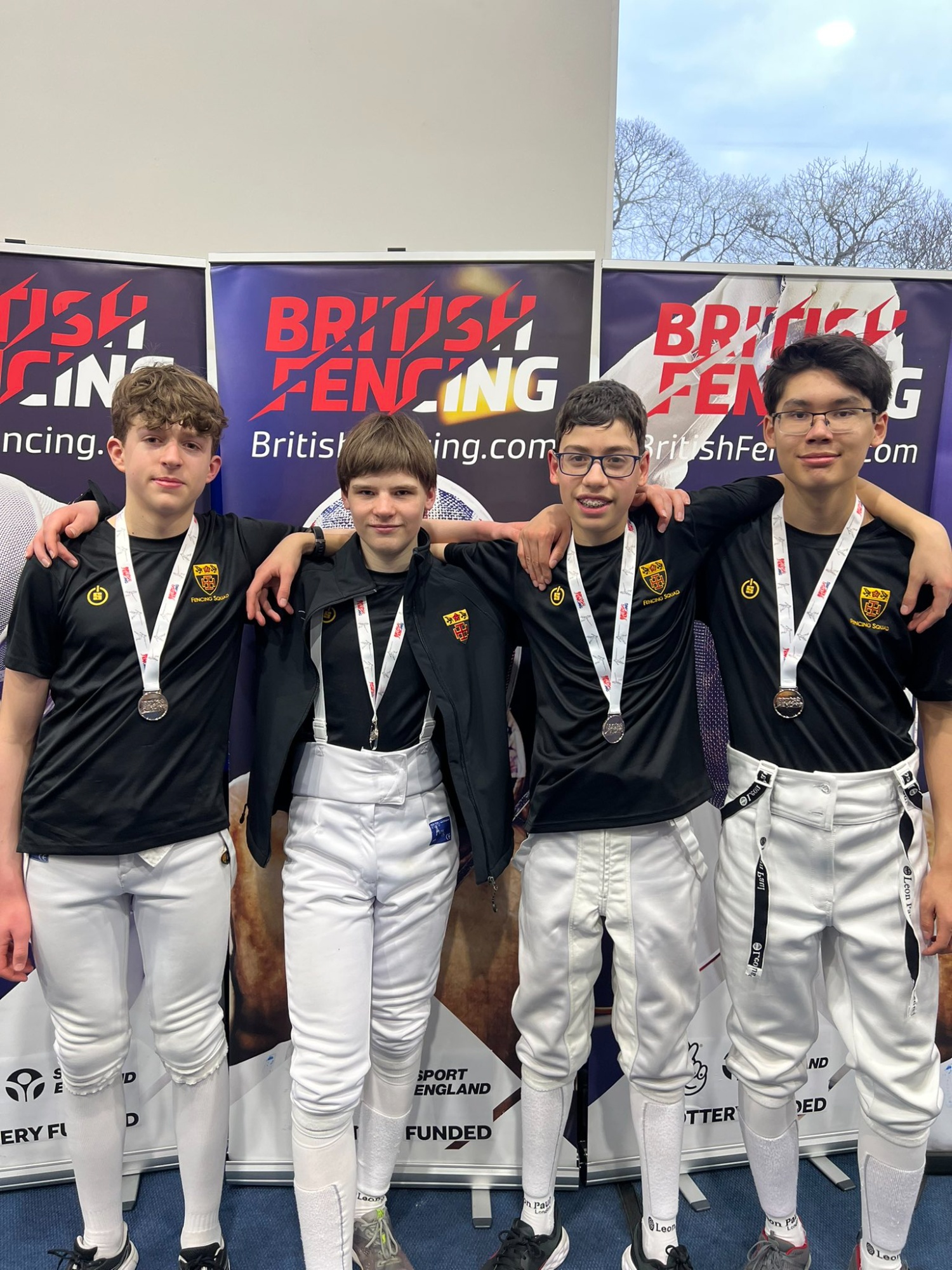 We beat teams from Whitgift (six times!), Millfield (twice), King Edward VI (top Sabre fencing school), Latymer, and Sussex House.
Many of our fencers were in their first year of their age category, a good indicator of things to come.
Congratulations to everyone who took part!