St Benedict's Music Festival 2023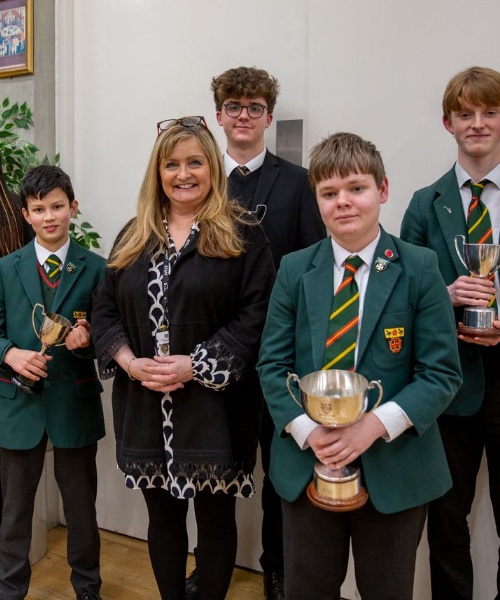 The annual St Benedict's Music Festival concluded with the Finalists' Concert on Friday 3rd March, with brilliant performances from the winners of each heat.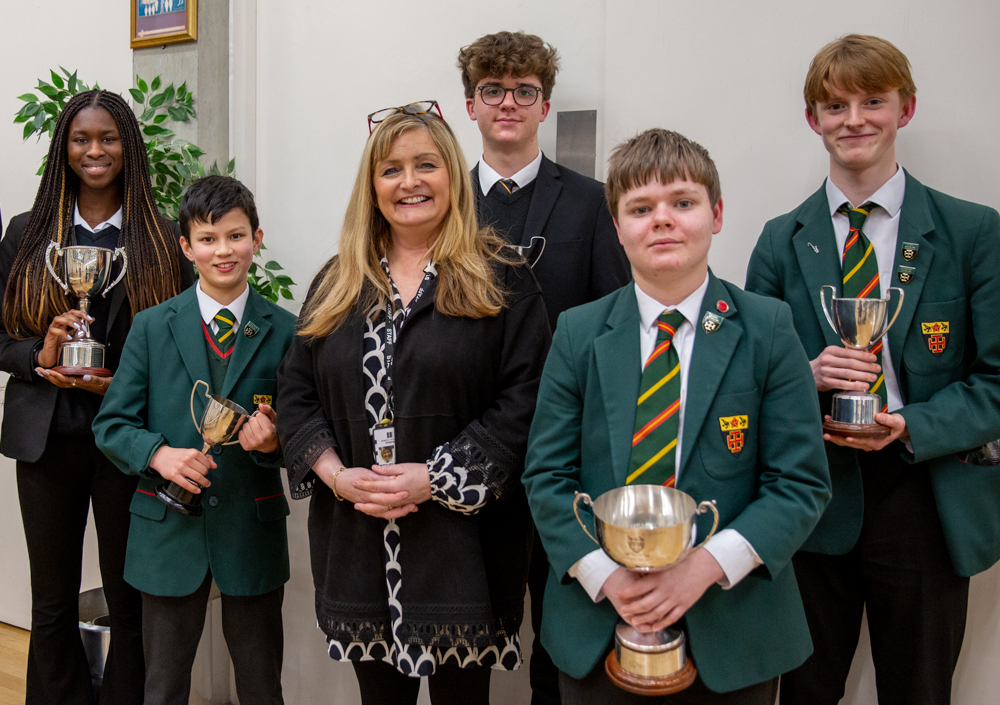 This year, the Finals were adjudicated by Rosie Whitfield, Head of Junior Guildhall School of Music and Drama.
Twenty-three musicians – from Form 3 (Y7) to Upper 6th (Y13) gave extremely impressive performances on piano, woodwind, strings, brass, percussion, guitar, and voice. They had won the Junior, Intermediate, and Senior Heats throughout the week, during which adjudicators heard over 260 performances from musicians in all year groups.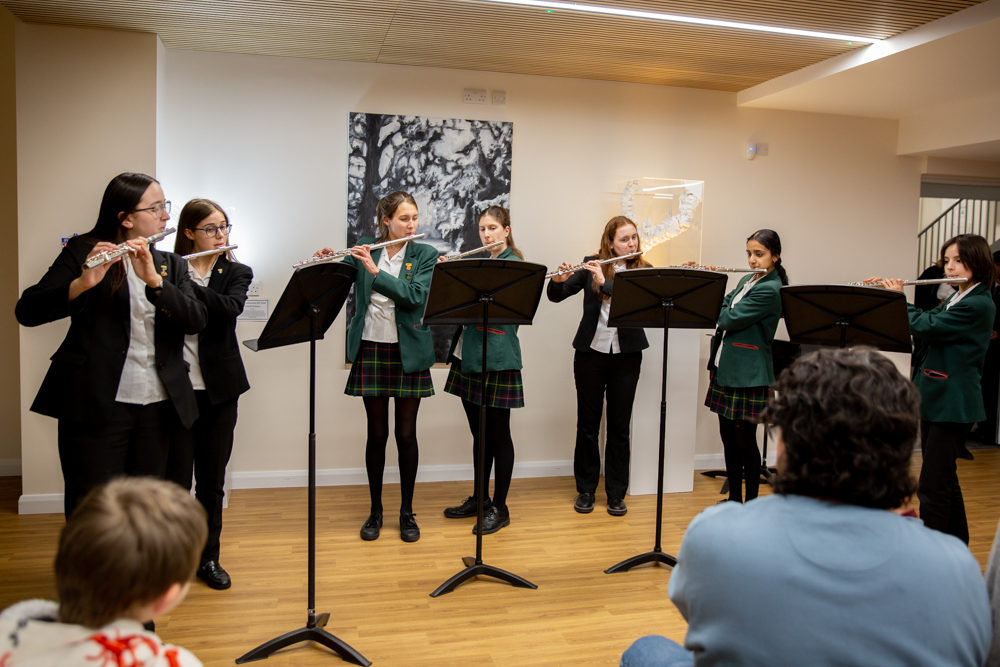 The standard in this year's Finalists' concert was higher than ever, giving the adjudicator a formidable challenge. Summing up the evening's inspiring musicianship, Ms Whitfield congratulated all performers, saying: "I've had an absolutely wonderful evening and have enjoyed every one of your excellent performances. You've worked hard – despite having many, many other commitments and activities - and have given brilliant performances before an audience this evening - and that's special."
She then gave each musician invaluable, encouraging feedback before announcing the winners.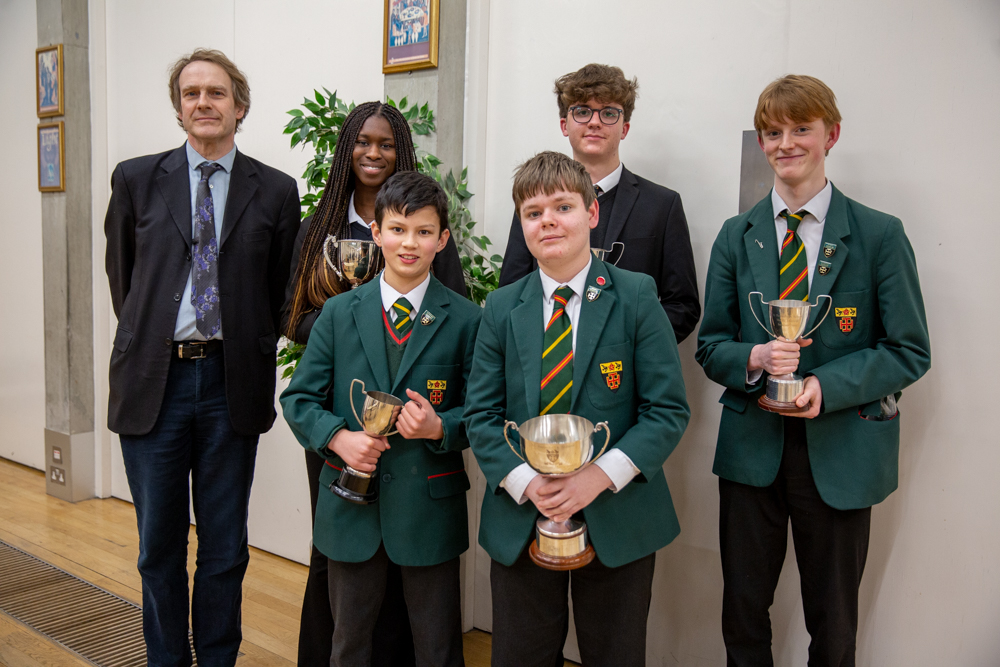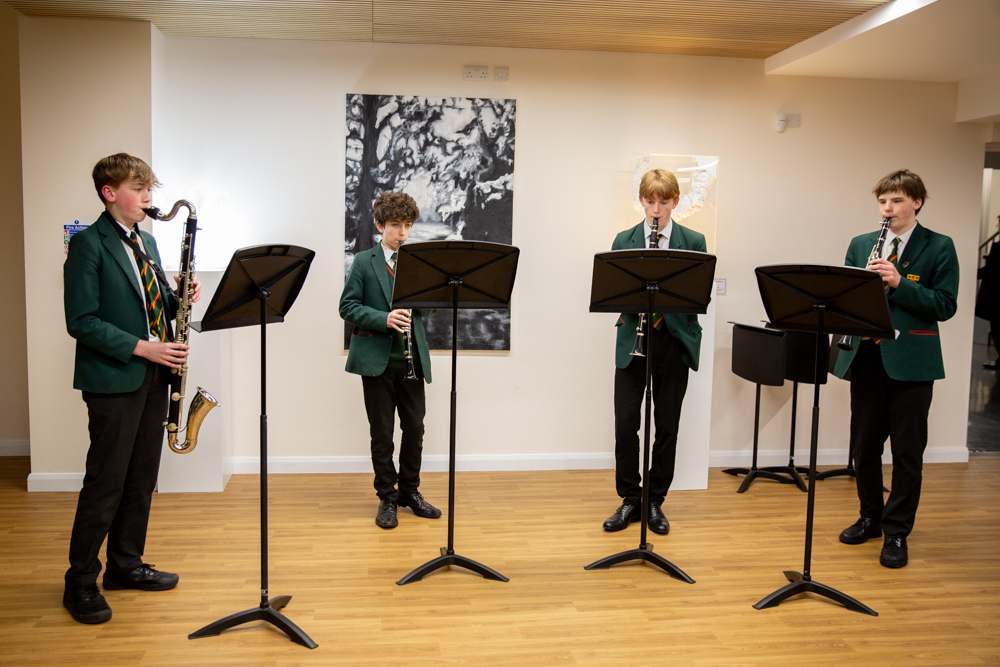 In addition to the solo performances, the Festival's winning ensembles performed during the interval in the new Atrium.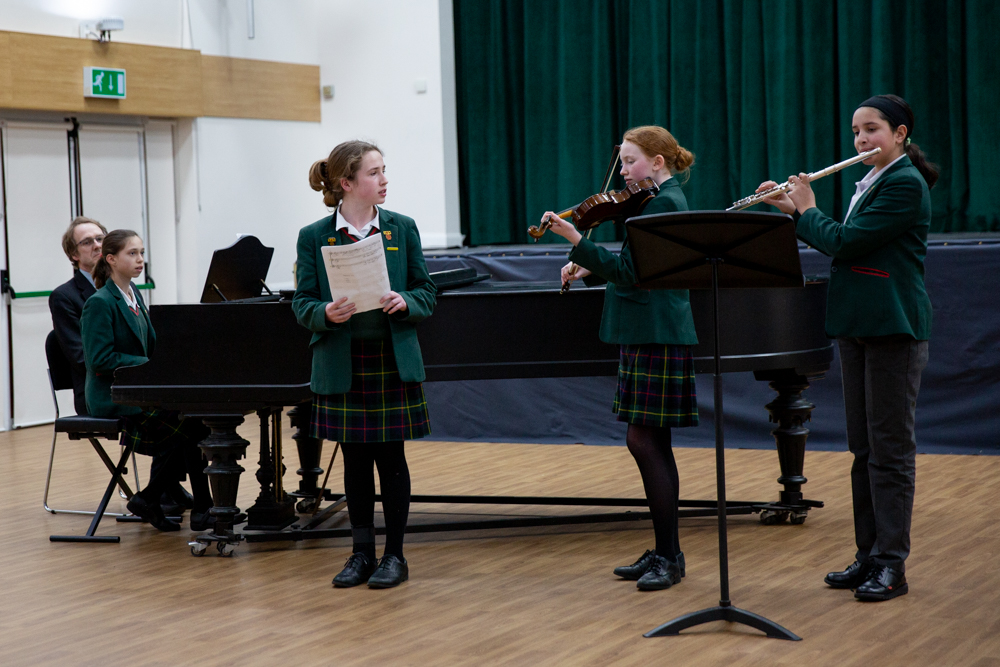 The Director of Music, Christopher Eastwood, thanked the Festival's three adjudicators, accompanist, visiting instrumental music teachers and parents.
The accompanist throughout the evening was Peter Jaekel, piano teacher at St Benedict's.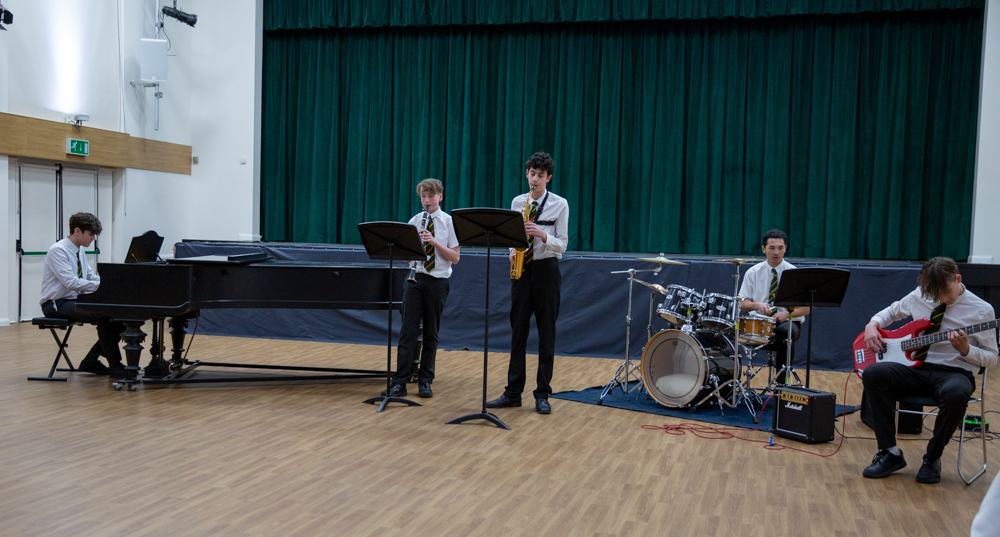 WINNERS
Flohouse Cup
George M (L5)
(Intermediate Voice Finalist)
'On Mighty Pens' – J Haydn
Senior Section Cup
Ned W (L6)
(Joint Senior Strings Finalist: cello)
Kol Nidrei Op 47 – Max Bruch
Intermediate Section Cup
Rory J (L5)
(Intermediate Wind Finalist: saxophone)
Concerto (1st Movement) - Ronald Binge
Junior Section Cup
Frank W (Form 3)
(Junior Piano Finalist)
'Rage over a lost penny' - L van Beethoven
Winning House
BARLOW
Winning Ensembles
Clarinet Quartet: 'Mas Que Nada' by J. Ben
Flute Ensemble: 'Black Is The Colour Of My True Love's Hair', a Traditional piece arranged by Ricky Lombardo
Lower 4th Quartet: 'Dear Theodosia' from Hamilton (arranged by the performers)
Senior Jazz Ensemble: 'Them Changes' by Thundercat