Middle School Concert 2023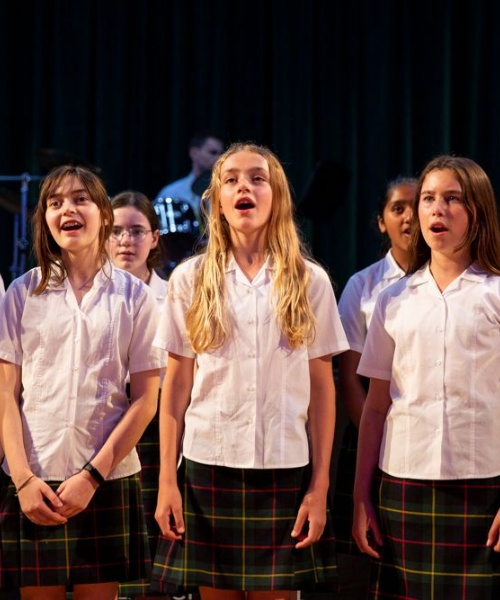 St Benedict's Middle School ensembles, choirs and soloists gave a superb Summer Concert on Wednesday, 21st June.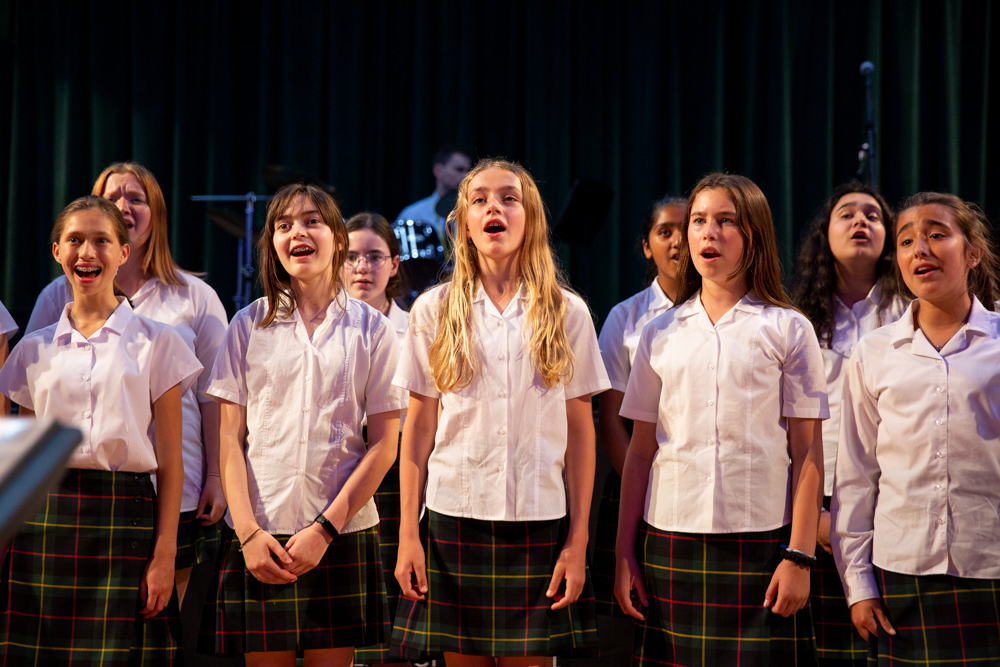 The Middle School Summer Concert opened with a fine performance from the Orchestra and Wind Band, with 'When she loved me' from Toy Story and 'Lean on me'. Other brilliant ensembles followed: Junior Percussion gave a lively rendition of 'Cantina Band' from Star Wars, before Guitar Ensemble played Bob Marley's 'Three Little Birds' – featuring some inventive improvisations from three of the guitarists.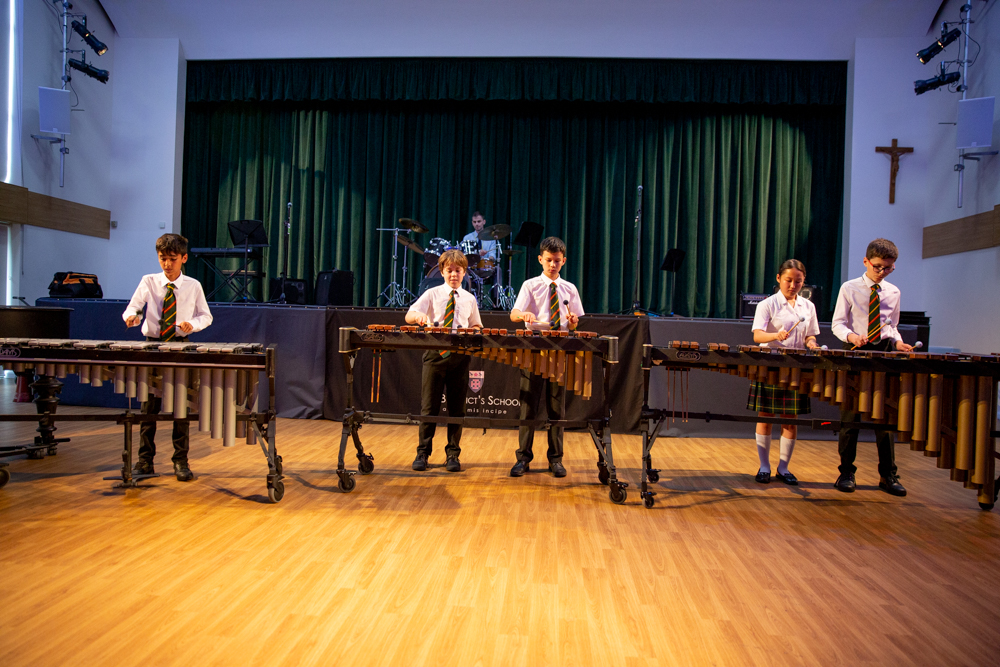 Junior Jazz gave us 'Don't Know Why' by Jesse Harris, and 'All about that bass' by Meghan Trainor. Drummer, trumpeter, singers, keyboard players and guitarists performed to a high standard, with obvious enjoyment and musical rapport.
The Middle School Band made its explosive debut with Green Day's 'American idiot', with huge energy and stage presence. Again, each member of the band showed total commitment to their performance.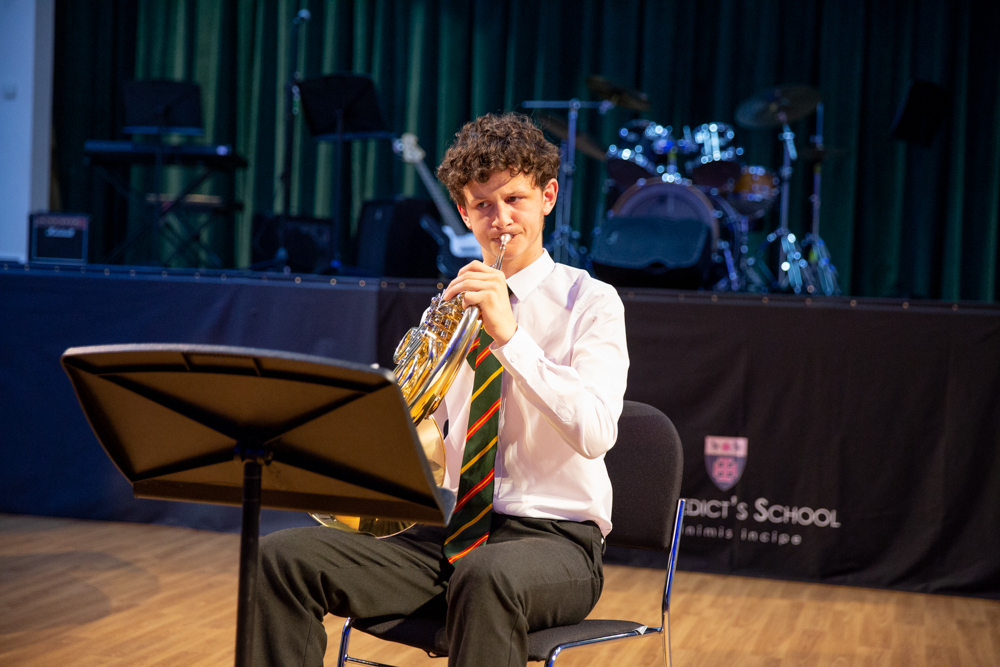 Three highly accomplished instrumental soloists were on the programme: we had a dazzling, virtuosic performance from Jake T of Weber's Clarinet Concerto in F Minor (Movement III), Adam F's captivating performance on French Horn of Eugène Bozza's 'En Irelande', and Maria-Rosa C's lovely performance of Pietro Mascagni's Intermezzo.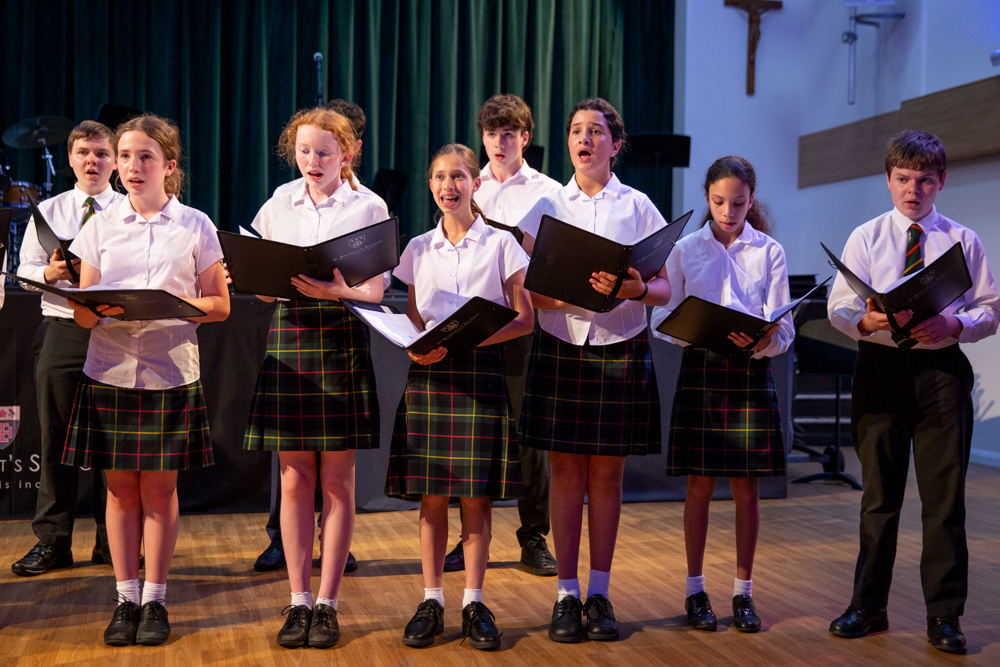 As ever, St Benedict's excellent singing tradition was in evidence, with expressive, powerful performances from soloists Coco F ('Heart of Stone' from Six the Musical), Stanley W (Gershwin's 'By Strauss!'), and Sophia R ('Stay' by Rhianna).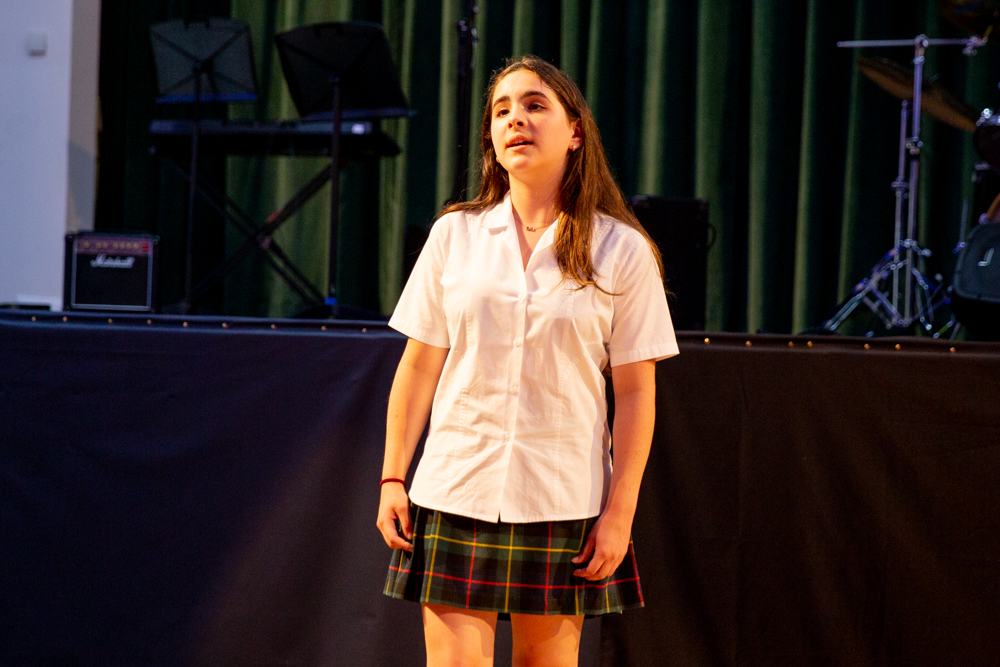 And no St Benedict's concert could be complete without choral music; Concert Choir gave beautiful performances of Stormzy's 'Blinded by your Grace' – arranged by Benny Lee - and the joyful South African folk song, 'Babethandaza'. The Girls' Choir rounded off the evening with their gorgeous singing, leaving us with 'Irish Blessing' by Bob Chilcott and 'This is Me' from The Greatest Showman.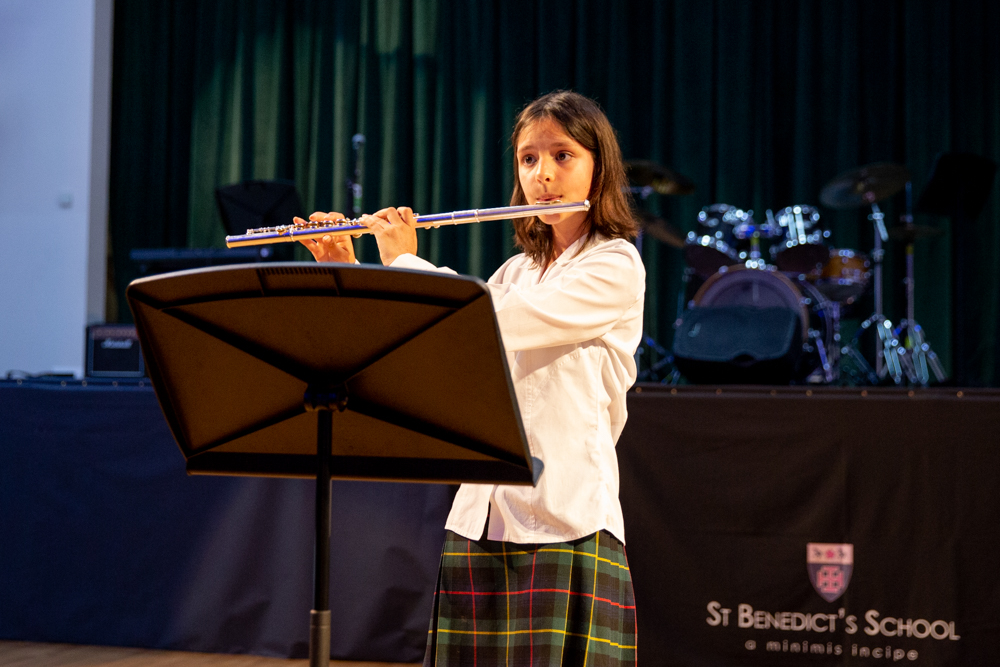 So, thank you to all our Middle School musicians for their wonderful performances. The future looks exceptionally bright for St Benedict's music, and we look forward to following their progress over the coming years.
Thank you to the handful of Senior musicians who joined them for some of the performances.
And thank you to everyone in our incredible Music department.