The 'Big Draw' Art Festival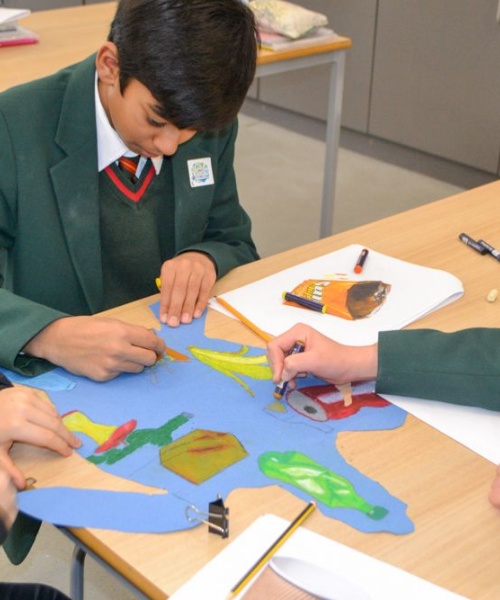 Year 7 pupils at St Benedict's have taken part in the world's biggest drawing festival. Their vibrant artwork, inspired by nature and the environment, is on display around the Cloisters staircase.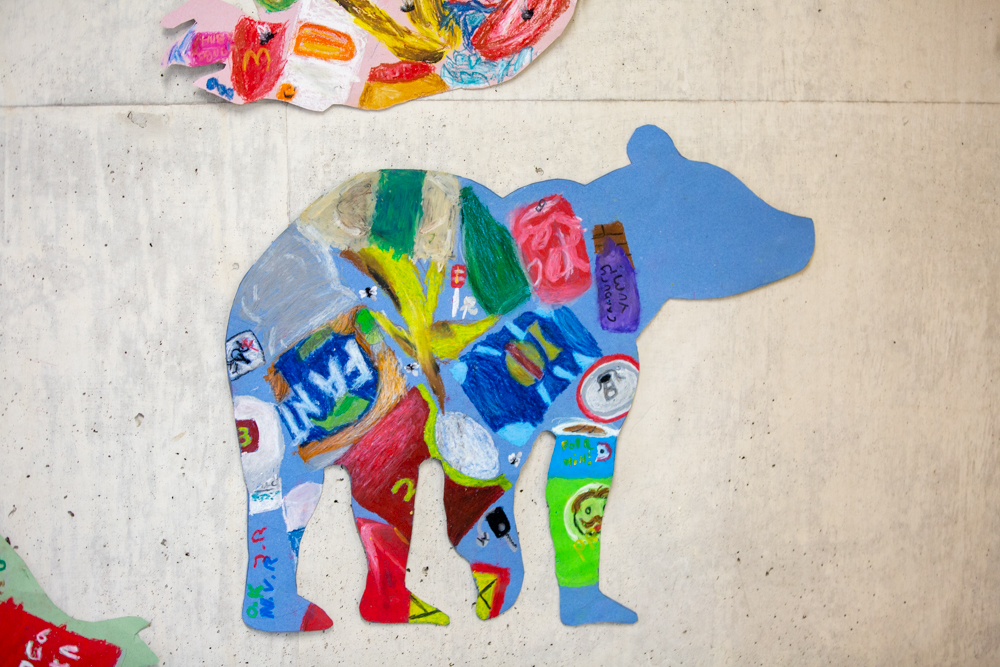 The Big Draw is an annual event which aims to promote the pleasure and benefits of drawing. Year 7 artists take part each year, creating artwork based on a given theme, which this year was the relationship between people and the environment, and the need to harmonise with nature.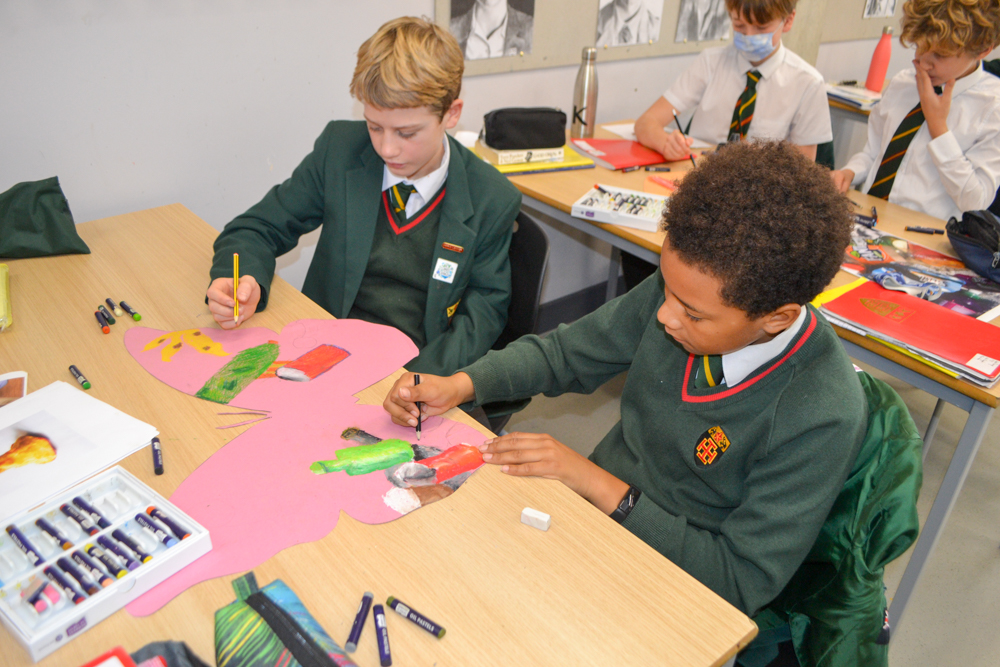 The students started work on the project just before lockdown in November. Now we are all back at school their wonderful creations can finally be displayed, and a colourful exhibition currently adorns the Cloisters staircase.