Record number of D of E awards at St Benedict's!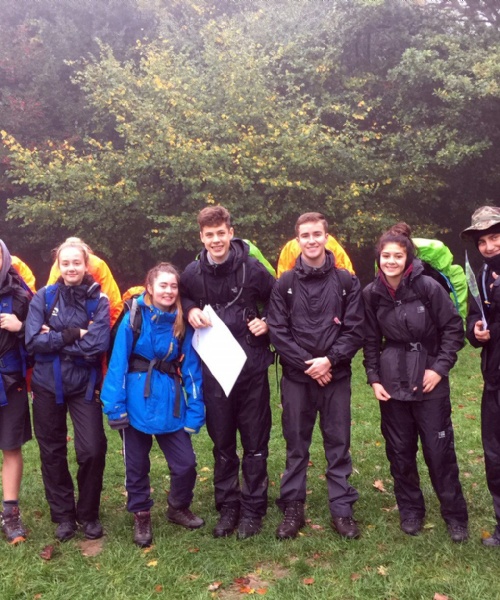 St Benedict's pupils have achieved a record number of 189 Duke of Edinburgh's Awards this year! An Award Presentation evening, attended by the Mayor of Ealing, marked this fantastic achievement.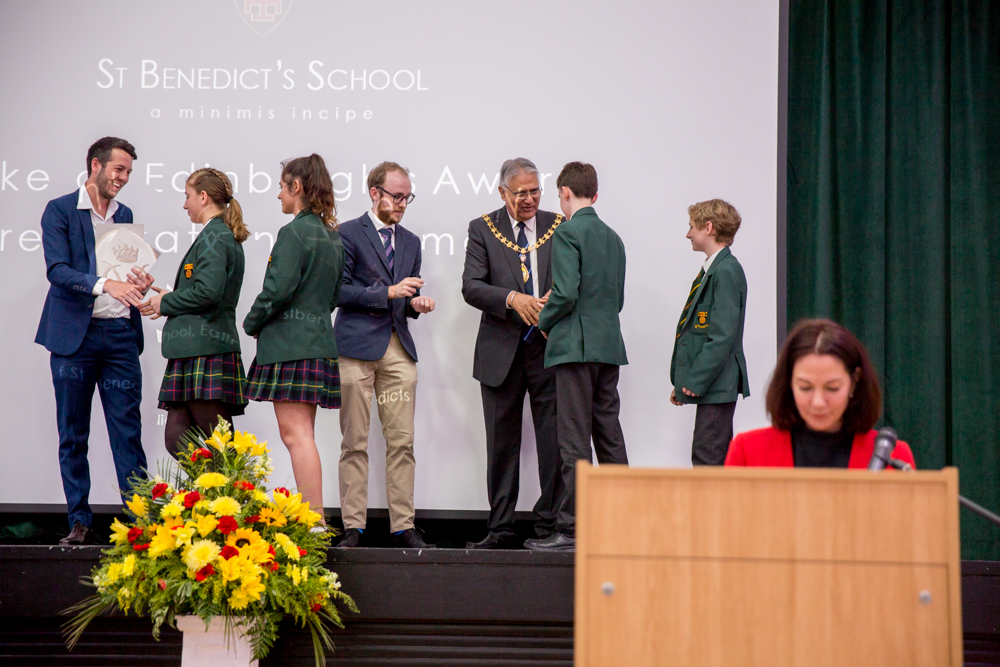 A greater number of St Benedict's pupils than ever before, from Year 9 to the Sixth Form, are taking part in the Duke of Edinburgh's Award scheme. An incredible 189 Bronze, Silver and Gold awards have been completed this year, up from 117 last year.
In recognition of this success, a Duke of Edinburgh's Award Presentation Evening was held at St Benedict's on Wednesday, May 1st, attended by the Mayor of Ealing, Councillor Tejinder Singh Dhami.
The Headmaster, Andrew Johnson, welcomed parents, pupils, staff and guests, saying: "I am delighted that the Duke of Edinburgh's Award scheme is such a success at St Benedict's. It provides excellent opportunities for developing independence, self-reliance, resilience and team-work, as well as encouraging pupils to develop their talents and be of service to others."
The Head of Integrated Youth Service of Ealing, Ian Jenkins, praised St Benedict's for its success in gaining so many awards, and spoke about the resilience required to complete a challenging expedition - a vital quality which would "stand them all in good stead in the future." The Duke of Edinburgh Manager of Ealing, Ms Linda Brown, also attended the ceremony.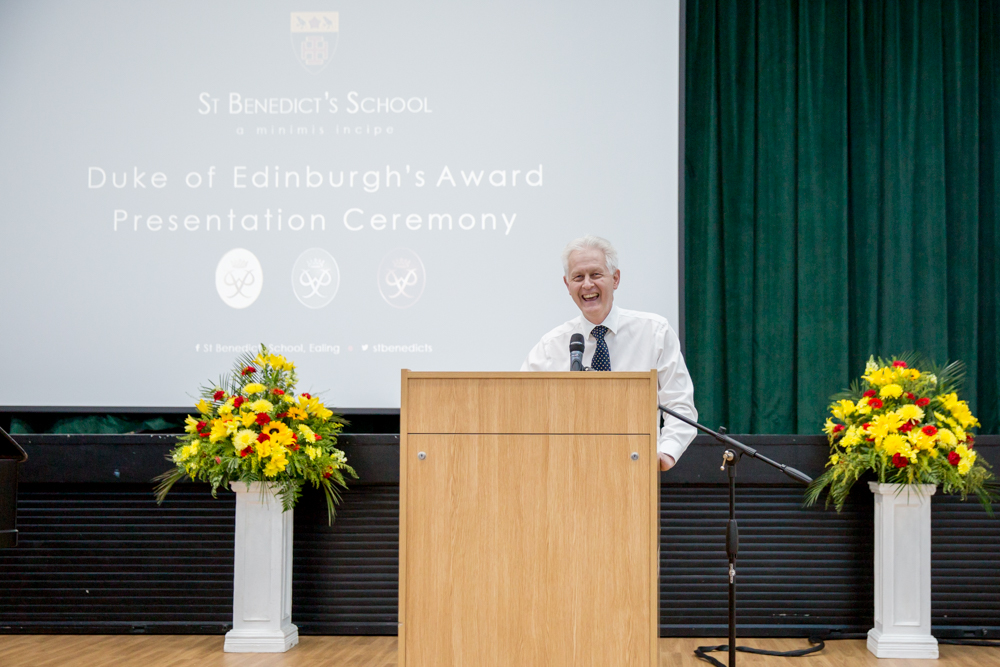 Two Gold Award holders - Phoebe Daly-Jones and Cerys Edwards (Year 13) - told the audience about their D of E Gold experience; each said that the residential, voluntary work element of the award had made them more confident when meeting and working with new people. Valentina Elner-Kupcha (Year 12) talked about her Silver award, describing trials and tribulations of the expedition, such as walking through a field of bulls on their expedition!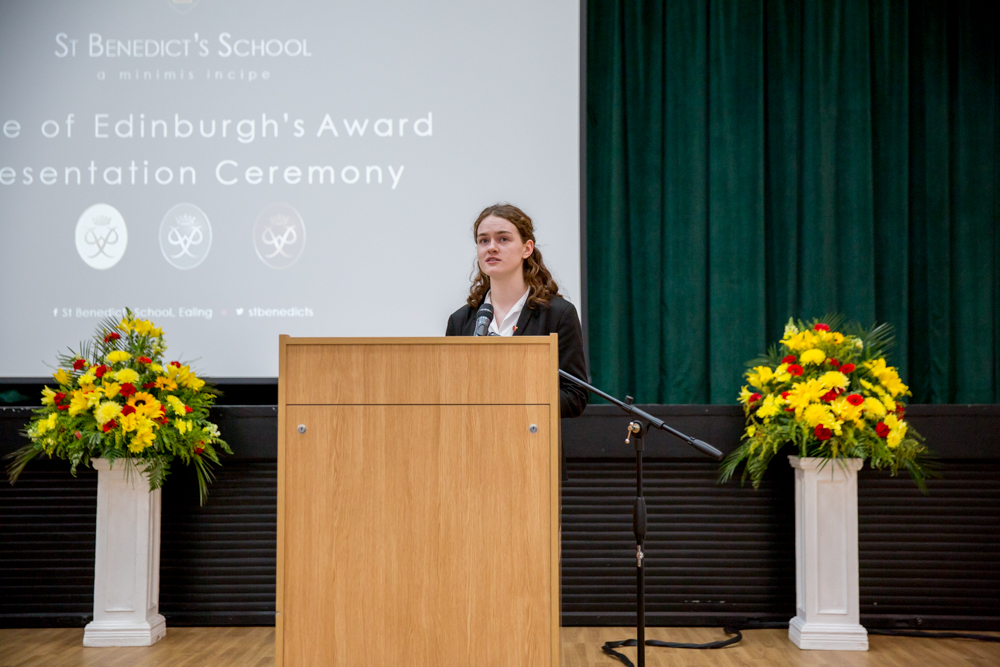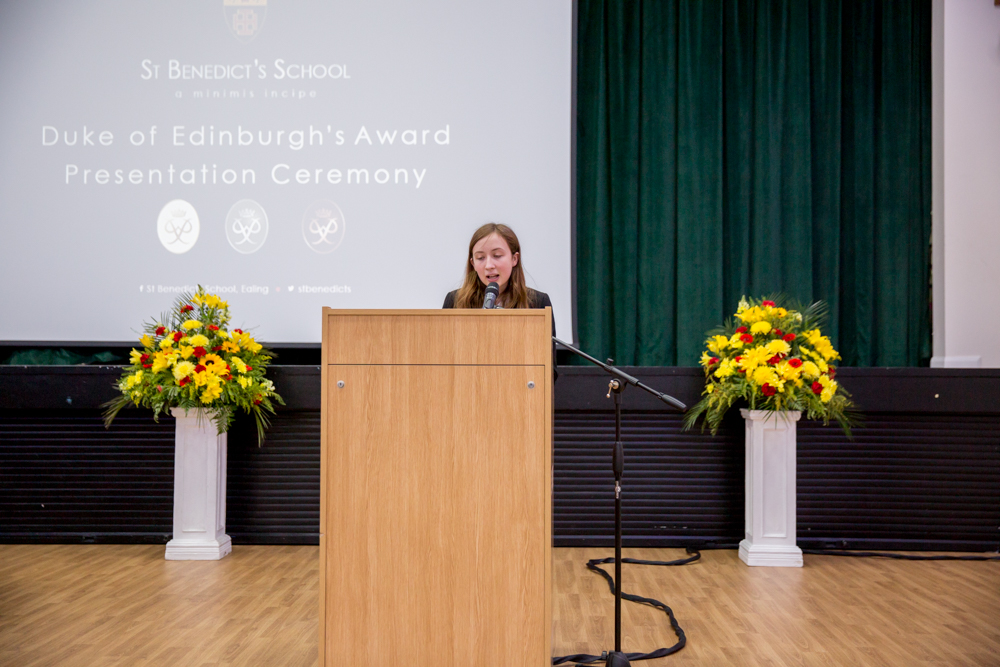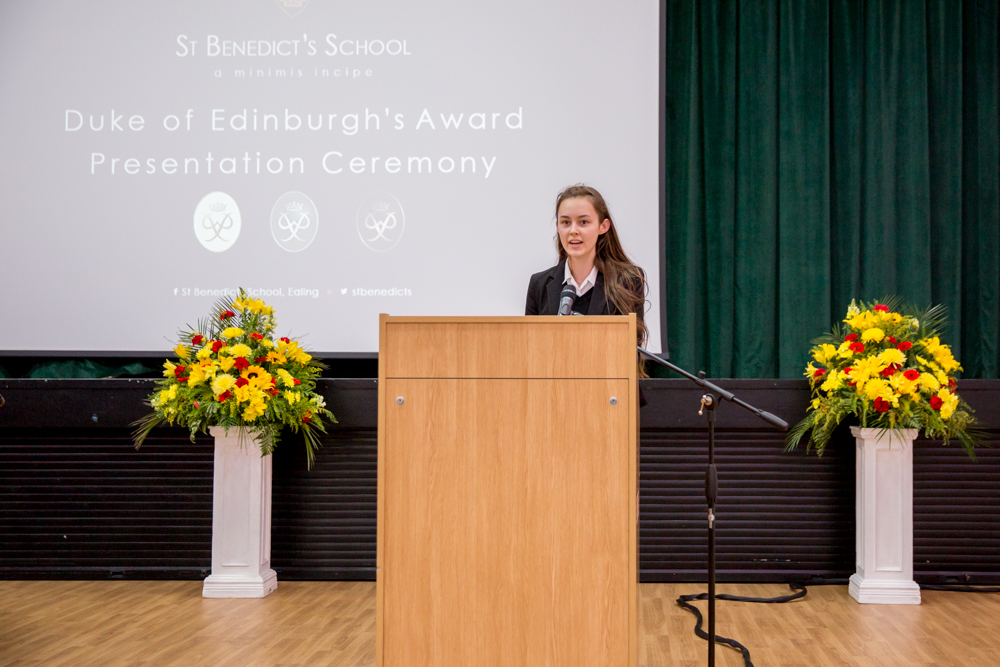 Musical entertainment was provided by pupils who had developed their musical talent as part of the awards' Skills component: Alex Dupuy (Year 13) played an improvisation on the piano inspired by Debussy's Clair de lune, and there was a jazz performance from Gregor Brindle, Joshua Macdonald and Jem Mawer (all in year 10).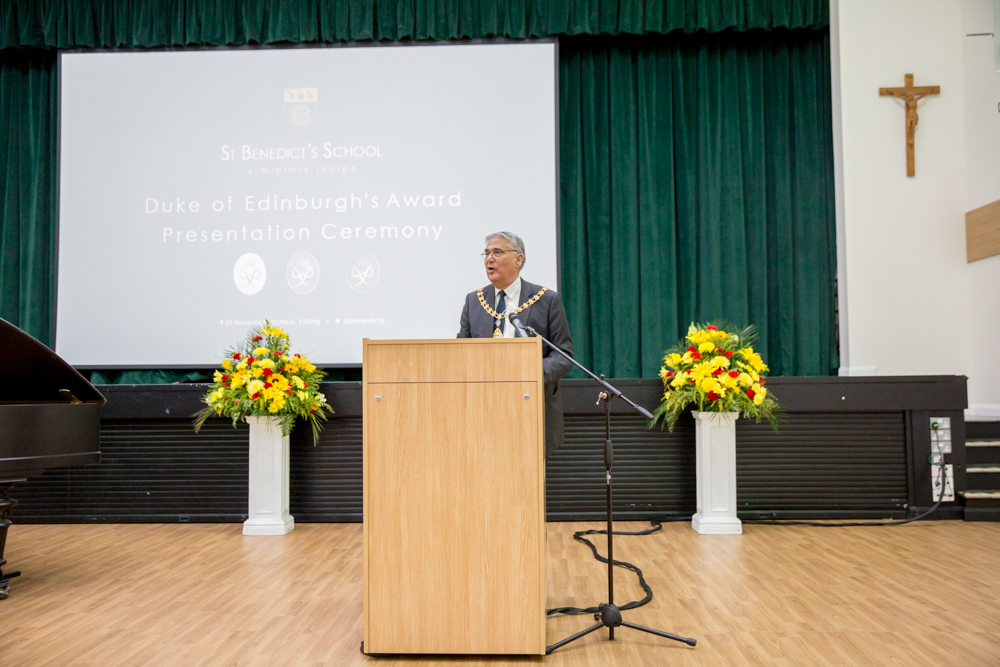 The evening concluded with the presentation of the awards, by the Mayor of Ealing.
The Duke of Edinburgh's Award consists of:
Volunteering: undertaking service to individuals or the community.
Physical: improving in an area of sport, dance or fitness activities.
Skills: developing practical and social skills and personal interests.
Expedition: planning, training for, and completion of an adventurous 2, 3, and 4 day trek in increasingly challenging terrain – from the Chiltern Hills (Bronze) to Snowdonia (Gold).
At Gold level, participants must do an additional fifth Residential section, which involves staying and working away from home for five days, doing a shared activity.
D of E is highly regarded by universities and employers, who recognise the level of personal development the awards represent. Gold is a particularly impressive achievement, and these awards are formally presented at Buckingham Palace or St James' Palace, often by HRH Prince Edward.
With thanks to St Benedict's Duke of Edinburgh's Manager, Ms Michelle Lee, for organising the ceremony, and for her super-efficient, enthusiastic work in encouraging and training our pupils, as well as co-ordinating the many activities involved in the scheme.