St Benedict's wins the Middlesex U18 Sevens Plate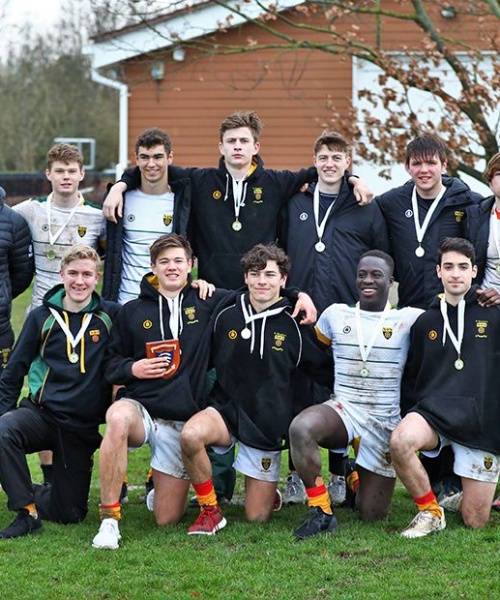 St Benedict's hosted the Middlesex U18 Rugby Sevens at Perivale on behalf of the County on March 6th and won the Plate Final!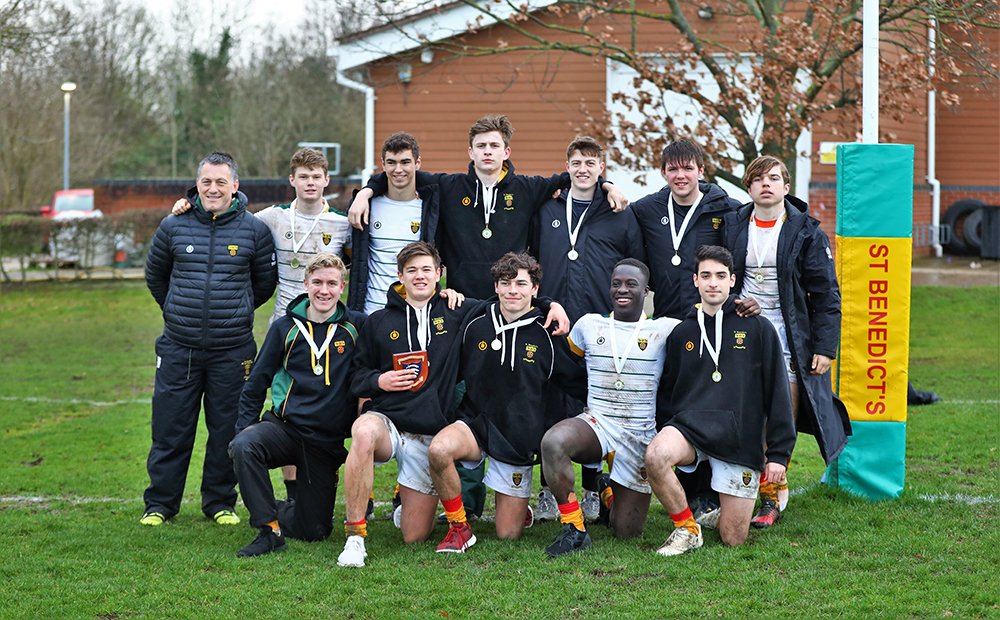 The day started slowly for the 1st VII, but the squad finished as Plate winners. This is the first time in 12 years that St Benedict's has won a trophy at this competition. (We last won the cup in 2007 and the plate in 2002).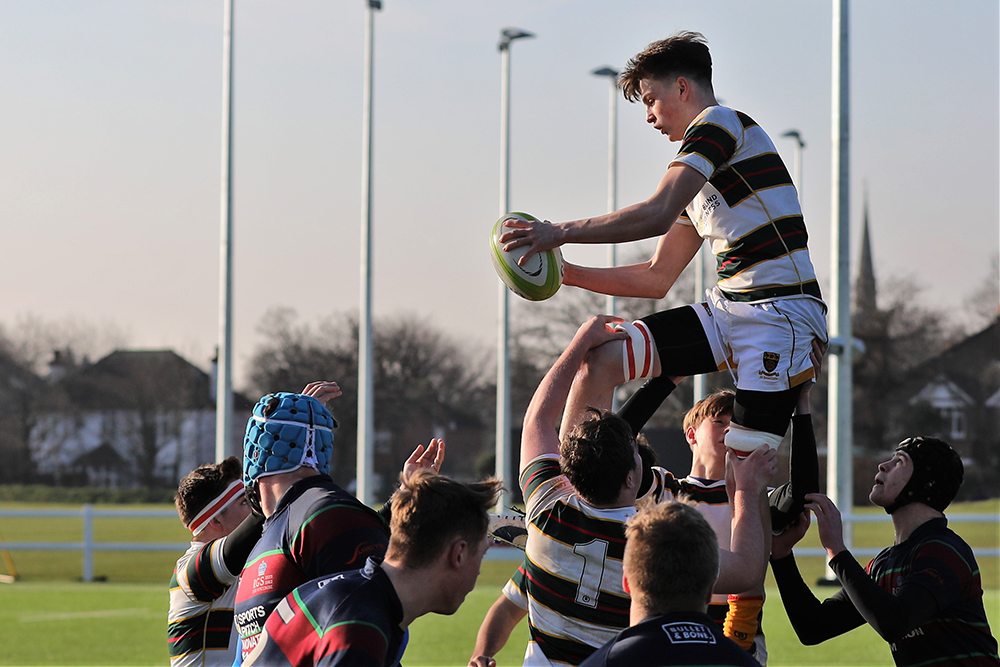 Director of Sport, Mr Higgins, said: "The coaching team – Mr Coles, Mr Stringer and myself- are very proud of the boys who were super representatives of the school! In addition to winning the plate, there were many positive comments from parents and other schools regarding the organisation of the competition and how it was a very good experience for all – a great day all round!"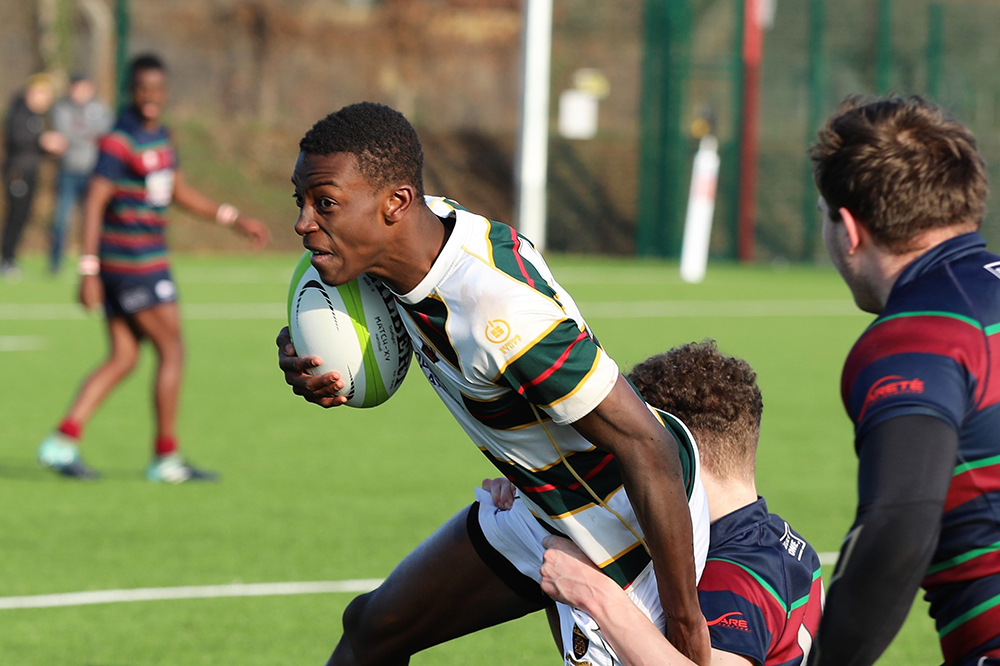 Results
Group Matches:
Beechen Cliff School (Bath Rugby AASE) Lost 7-28 Tries: Mensah Cons: Tsang
London Oratory School Won 28-21 Tries: Goode, Tsang, Wetherell, Nyam Cons: Tsang(4)
Emanuel School Won 19-17 Tries: Goode, Wetherell, Mensah Cons: Grzegorzek (2)
Plate semi-final
Mill Hill School Won 21-5 Tries: Young, Tsang, Wetherell Cons: Grzegorzek(2), Tsang
Plate Final
South East Essex Sixth Form College Won 28-12 Tries: Goode(2), Tsang(2) Cons: Grzegorzek(2)