Christmas Hamper Collection for Ealing Foodbank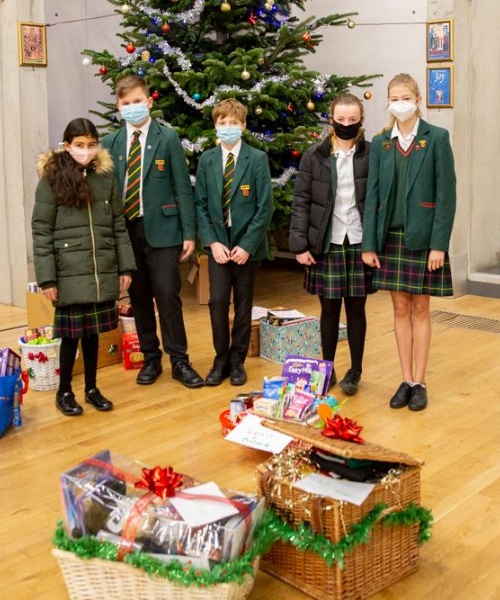 Students at St Benedict's have made a special Christmas collection for Ealing Foodbank.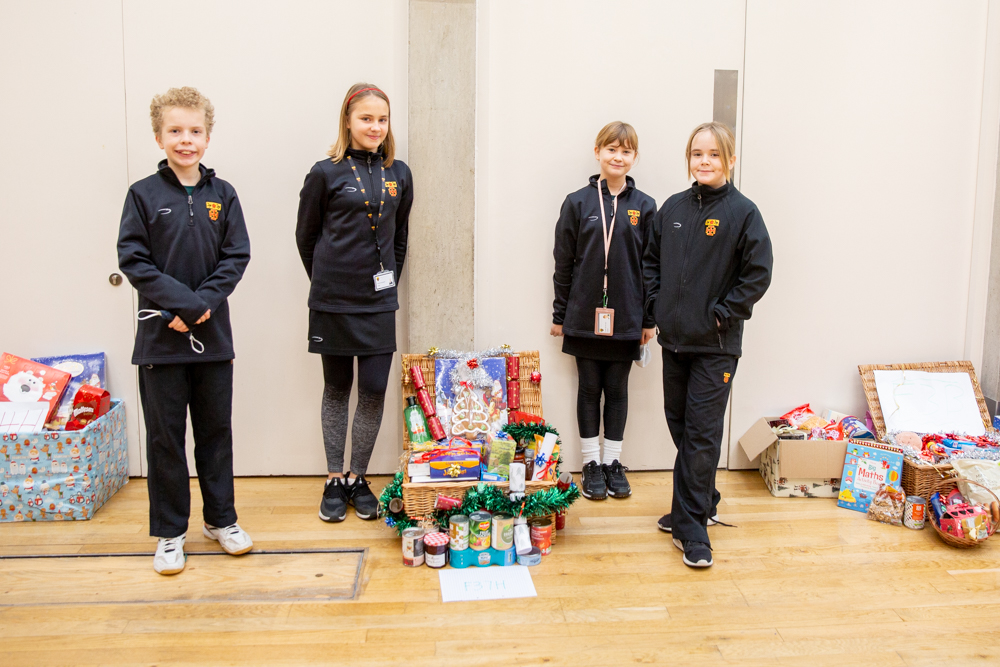 Over 50 Christmas hampers were created by each of the school's form-groups – from Year 7 to the Sixth Form – filling the school hall with Christmas cheer and requiring several mini-bus trips to deliver them.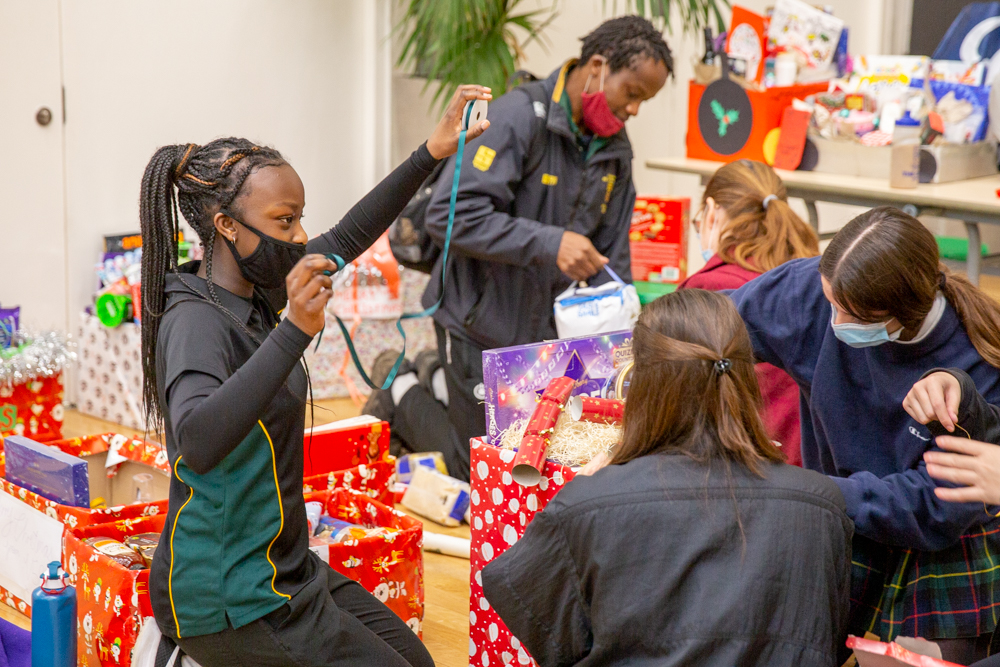 The hampers included seasonal items such as Christmas cakes, Christmas puddings, selection boxes and Advent calendars, along with standard items such as tinned fruit, tea and coffee. They follow the school's weekly collections throughout this term of non-perishable food and toiletries for Ealing Foodbank, which is part of The Trussell Trust's UK network of 1,200 foodbanks.
Together the 3 deliveries weighed 890kg and we will be able to help many families to have at least a little Christmas cheer."

Spokeswoman for Ealing Foodbank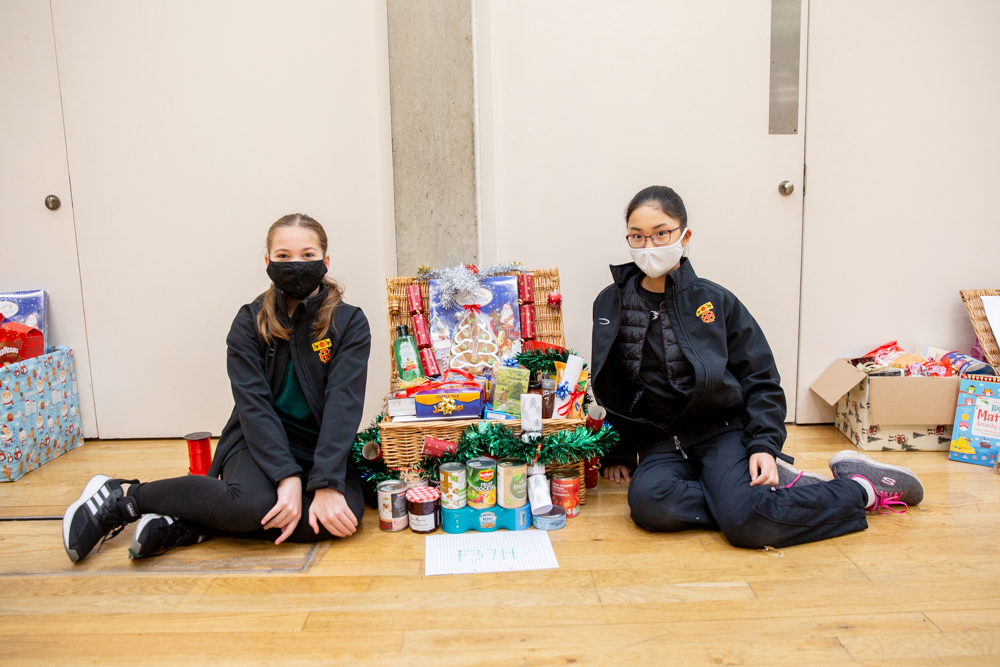 Hilary Padmore, from Ealing Foodbank, said: "On behalf of Ealing Foodbank, I want to say a massive thank you to all pupils, parents and staff for the amazing Christmas donation. Together the 3 deliveries weighed 890kg and we will be able to help many families to have at least a little Christmas cheer."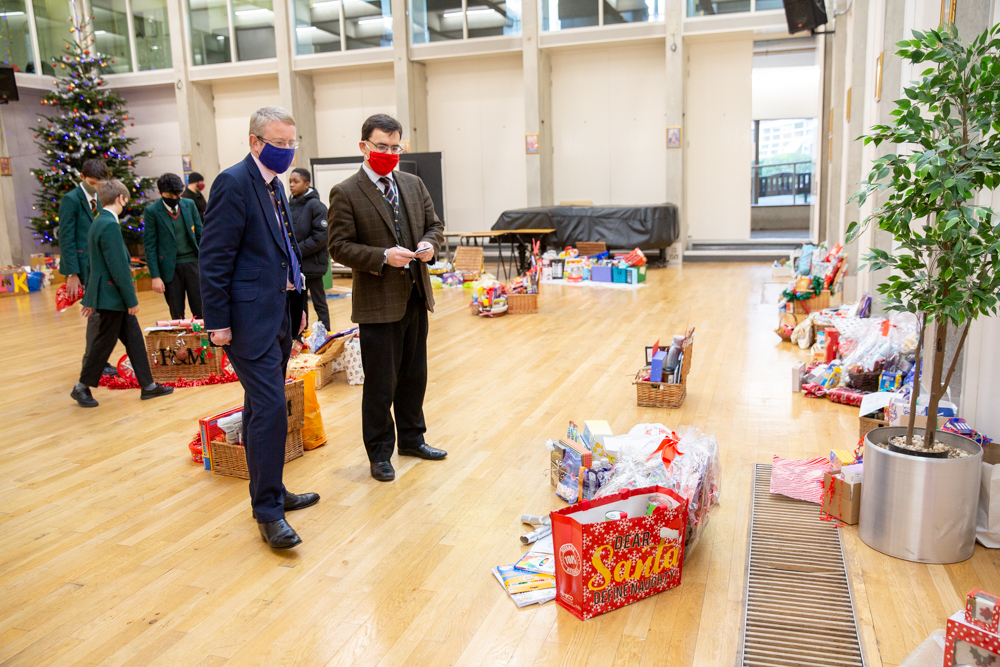 The Headmaster, Andrew Johnson, said: "I am very pleased and proud that St Benedict's pupils and their families have been so generous in their support of Ealing Foodbank. As more and more families are turning to foodbanks in the wake of the pandemic, it is vital that we think beyond ourselves and do what we can to support people in our community."