Food, glorious food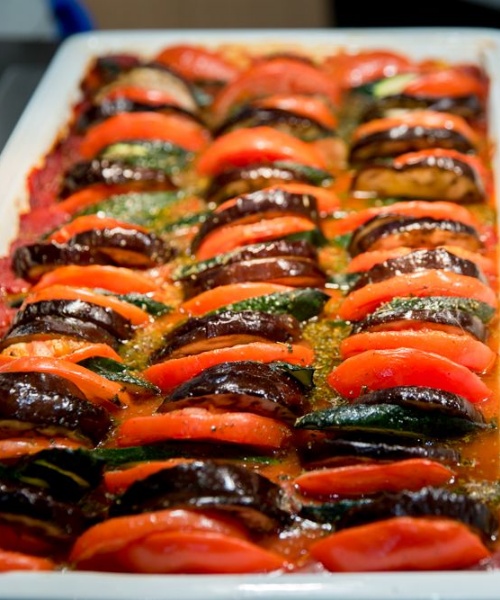 Find out about the delicious food on offer at St Benedict's. Lunches, breakfasts and breaktime snacks have been refreshed and revived, following an extensive pupil survey.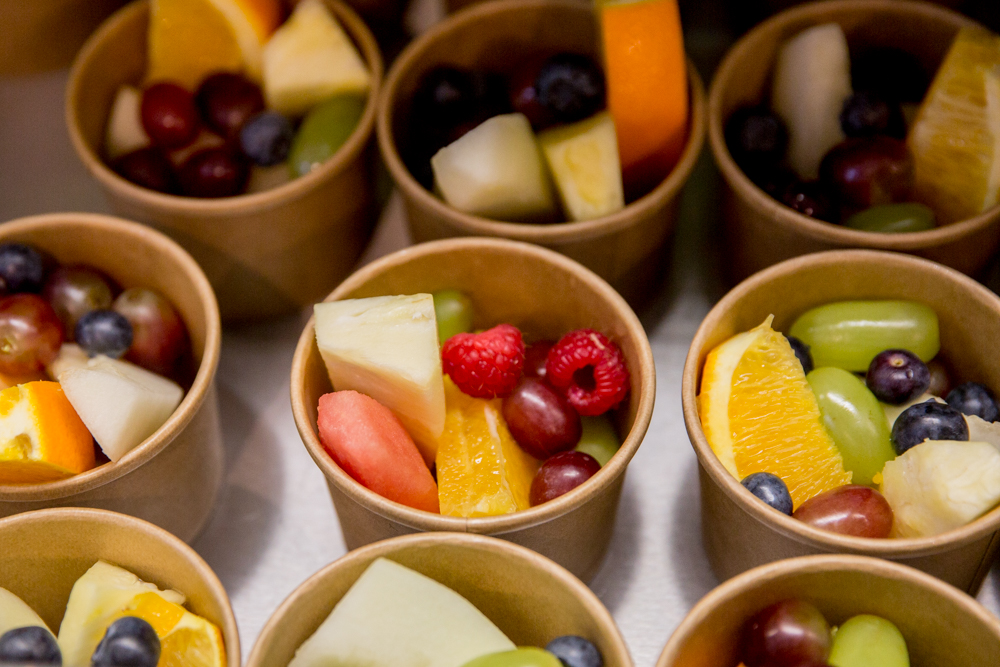 St Benedict's recently commissioned an independent consultancy to review all our food provision. The Independent Schools Catering Consultancy began by conducting pupil surveys throughout the school and there were many positive comments from pupils of all ages. In particular, there was glowing praise for breakfast, the salad bar, soups, range of choice and the delicious fruit pots. Pupils also liked the friendly, helpful staff, the new servery, and being able to have second helpings.
In response to the survey, and to the recommendations made by the ISCC, a wider variety of options is now available to suit all tastes and requirements. Pupils throughout the school can choose between spicy and mild, traditional and adventurous, hearty and light.
Breakfasts
Full English breakfast is on offer on Monday to Thursday, as well as cereals, fresh fruit, yoghurt, hot chocolate, porridge and toast. Pains au chocolate are available on Fridays, as an end-of-week treat.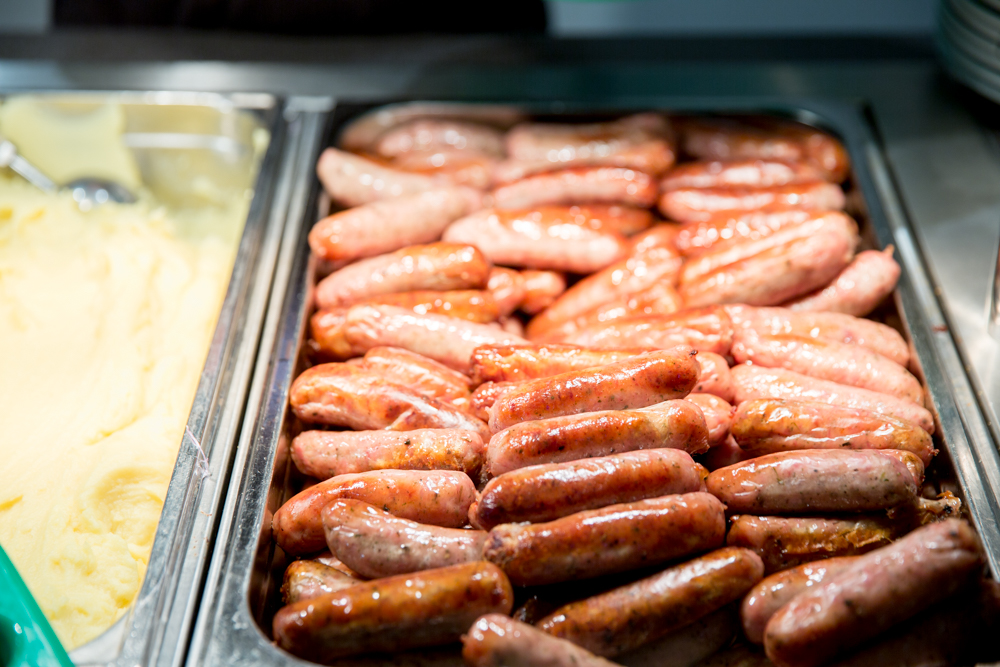 Lunch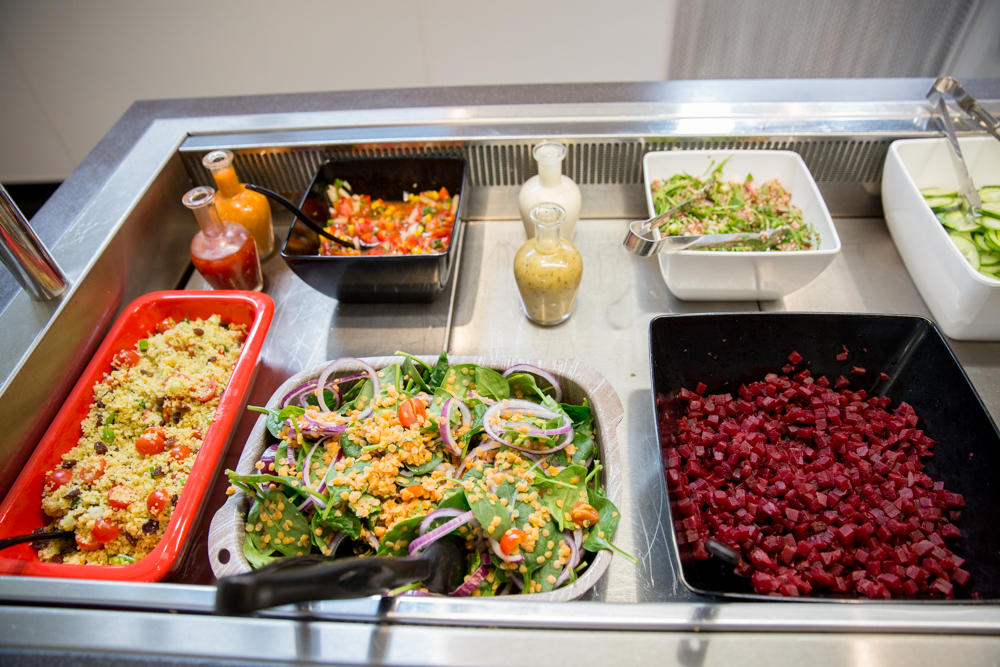 Menus have been revamped to include new, adventurous choices, alongside the more traditional options, such as Cottage Pie. These include ramen chicken noodles; BBQ pulled pork wraps; lemon and herb chicken wrap; poached egg, smoked salmon and avocado pot; sticky Bombay chicken with sweet potato fries and mixed salad; chicken tikka naan-topped pie with spiced potatoes; ground beef taco supreme with natural yoghurt.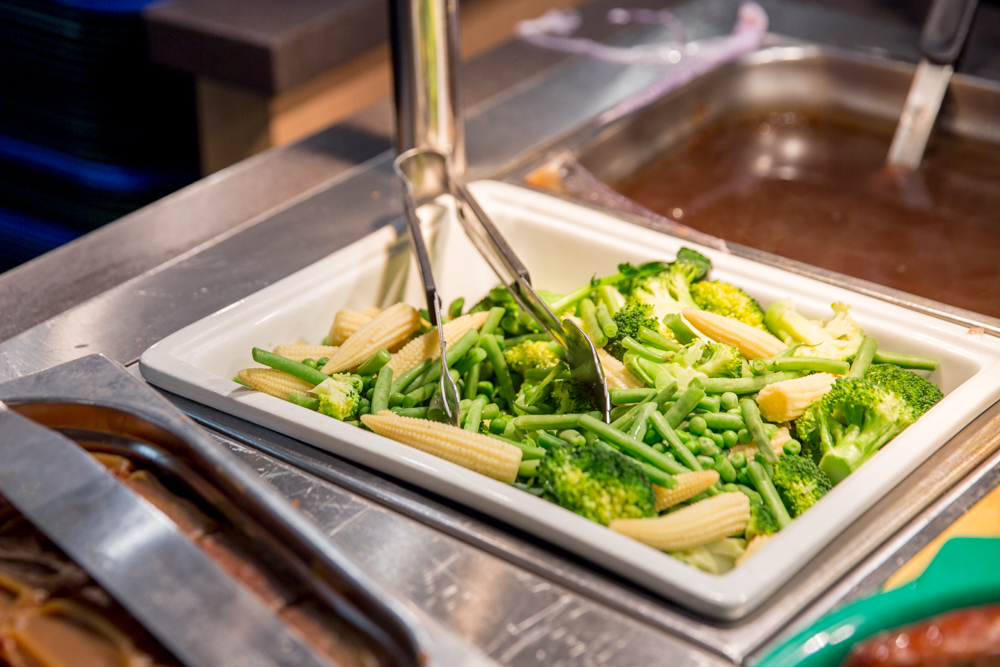 The vegetarian offer has been given a boost too, with dishes such as Portobello mushrooms and grilled halloumi; mushroom and lentil ragout; paneer korma curry; Cantonese vegetable chow mein; sweet potato and chickpea curry with saffron rice, and quorn moussaka.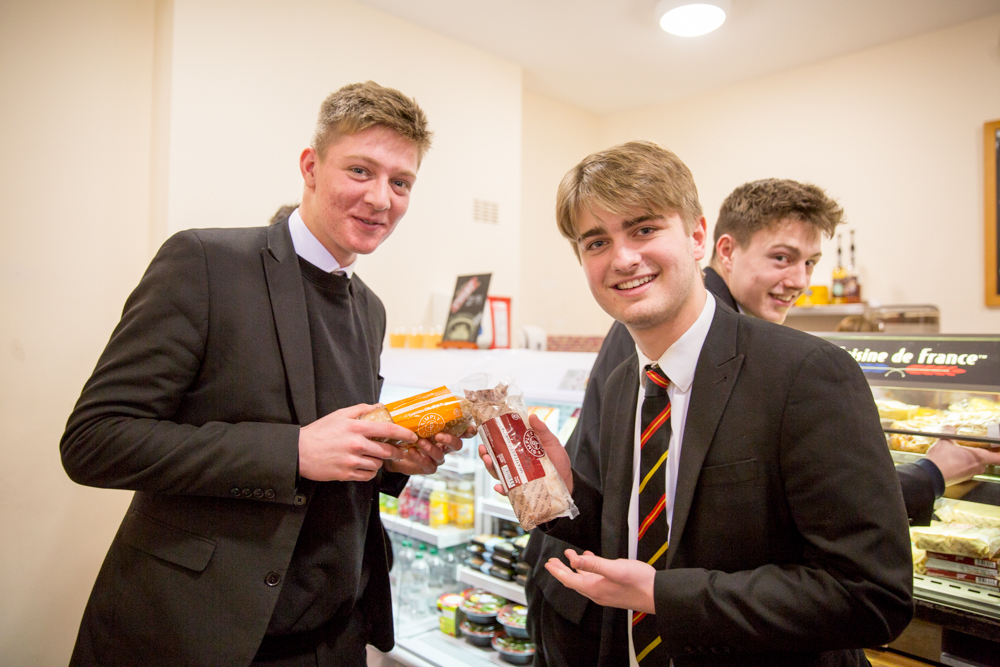 In the Sixth Form Café a wide range of food is provided (in consultation with the Sixth Form Council) to suit all tastes. Japanese flavours are very popular and students can choose from a range of sushi: sashimi, chirashizushi, chicken gyoza and chicken katsu dipper sit alongside panini, salmon and avocado rolls, black rice and veg tofu, homemade stone baked pizza, pot salads and a wide range of Fairtrade muffins and bars. Fruit and vegetable-based smoothies are also available, along with large pots of fresh fruit.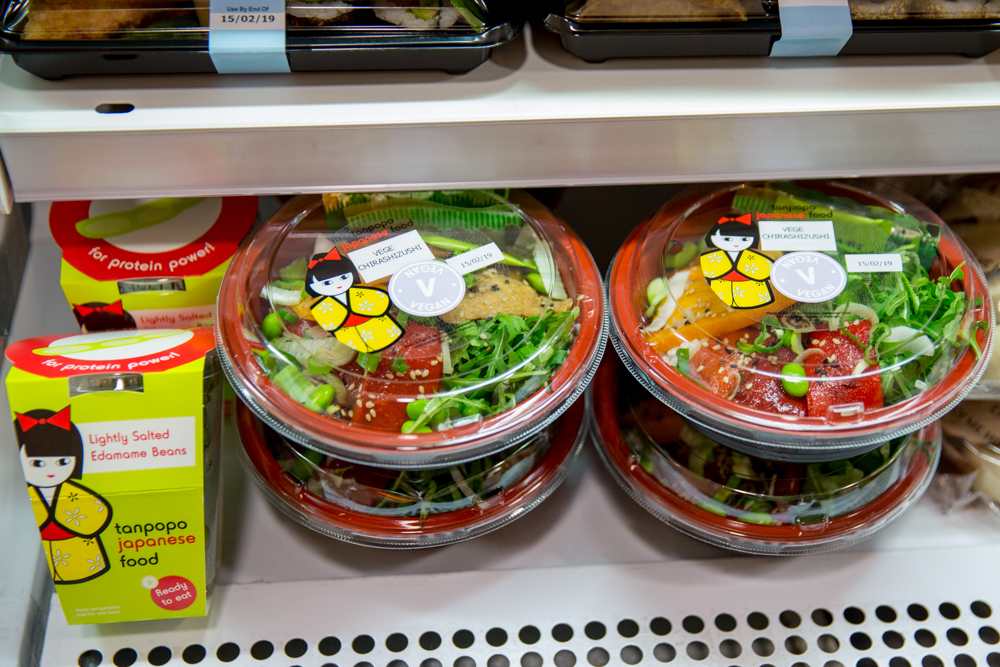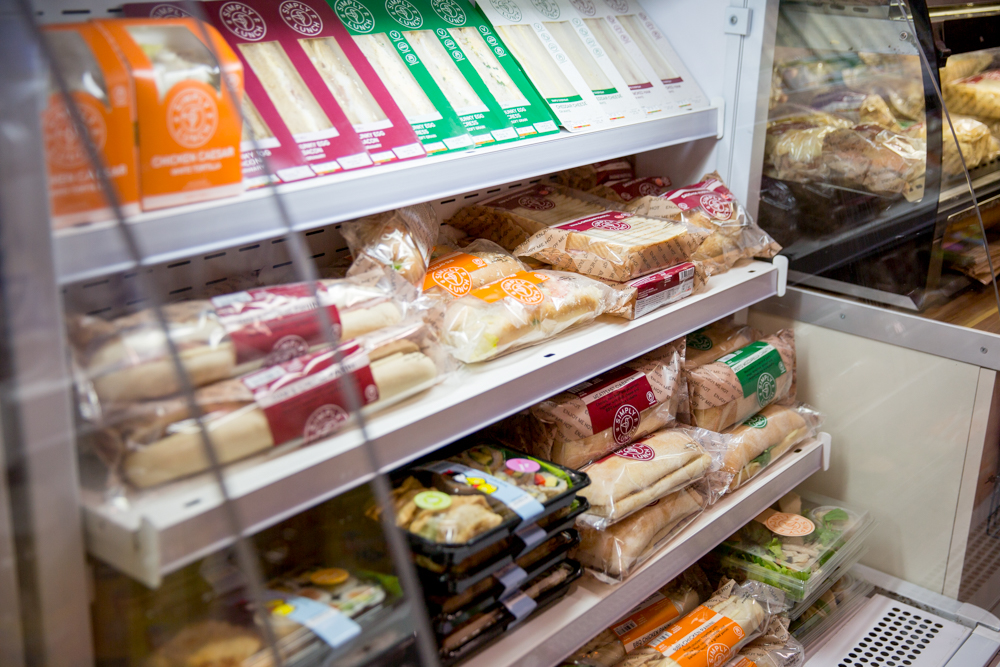 At morning break, there are hot savoury snacks in the Orchard Hall every day, such as panini, sausage rolls, Cumberland sausage buns and cheese and bacon turnovers, as well as homemade muffins and flapjacks, sandwiches, fresh fruit, yoghurt, and a selection of drinks.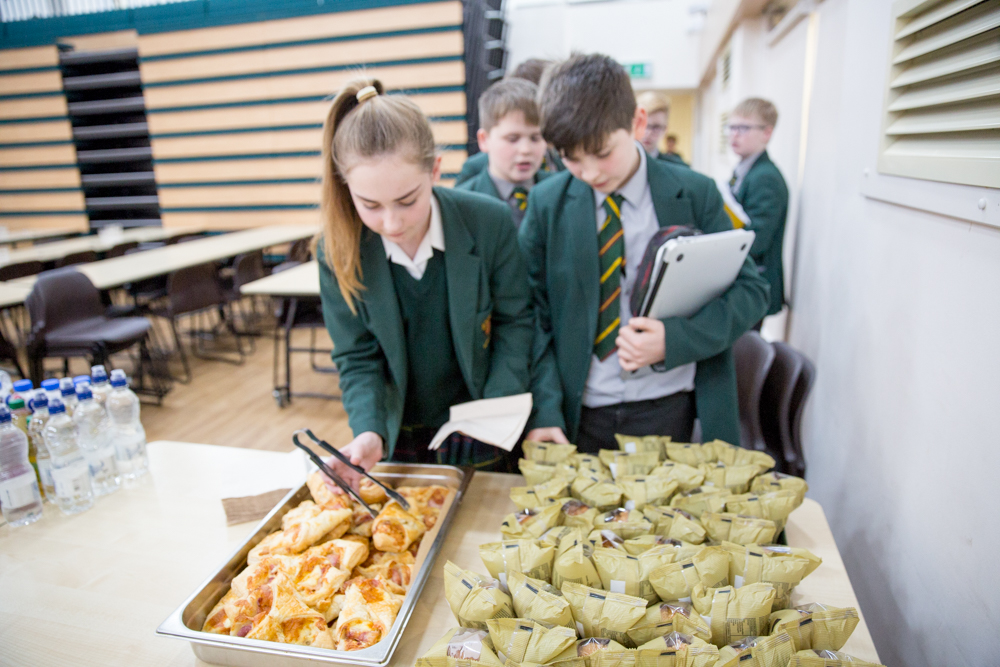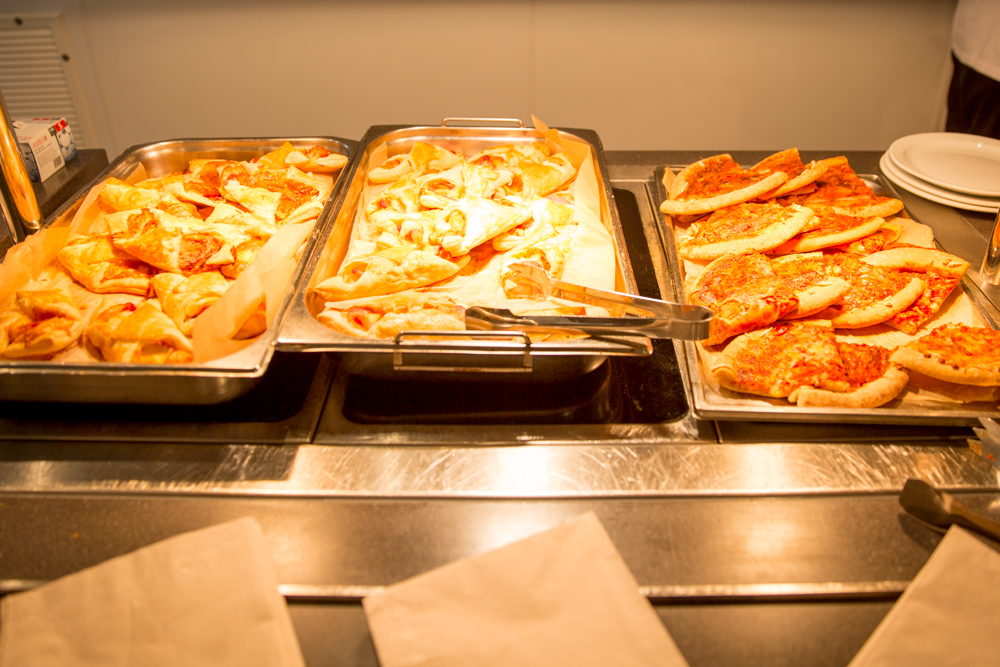 The consultants' review also looked at 30 different aspects of our catering, including food quality, staff training, food safety management systems and allergen management. St Benedict's catering was awarded a very high combined score of 89% in the independent review.
Congratulations and thanks to the St Benedict's catering team!