School Challenge Quest pupils present their research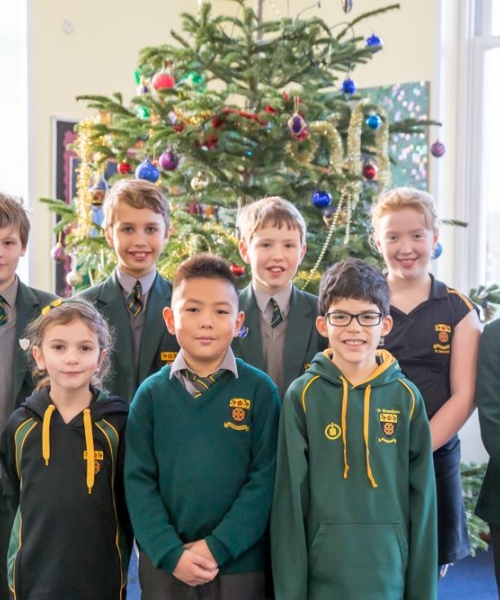 St Benedict's Junior School pupils shared their passion for a range of interesting topics, in this term's School Challenge Quest (SCQ) on December 11th.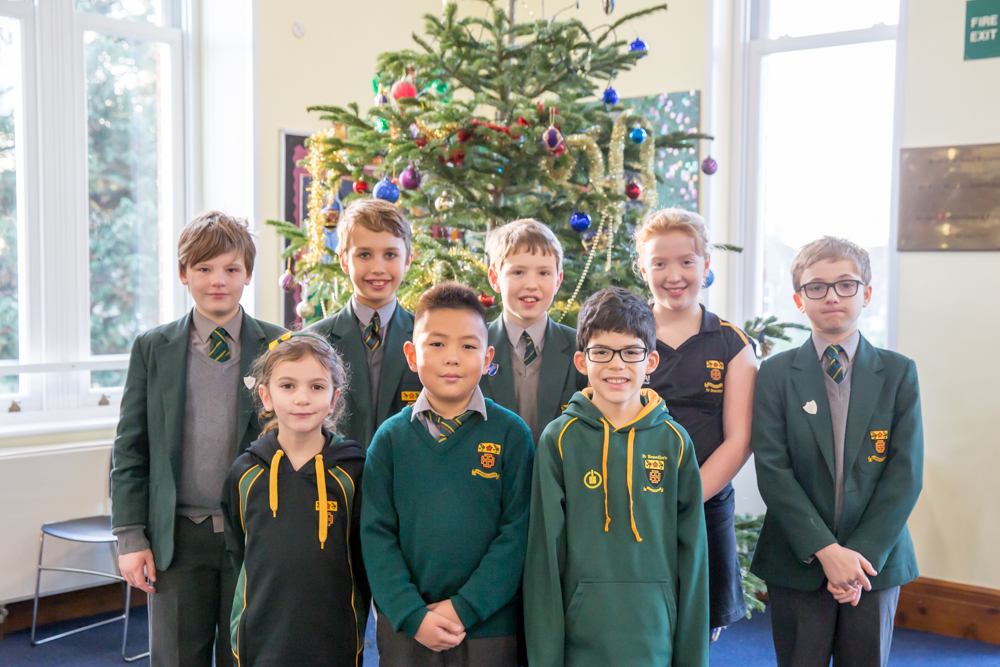 Six children from Years 3 to 6 have been researching their chosen subjects over the course of this term. Their hard work certainly paid off, with well researched, interesting presentations, given with confidence and enthusiasm to an audience of parents, pupils and staff.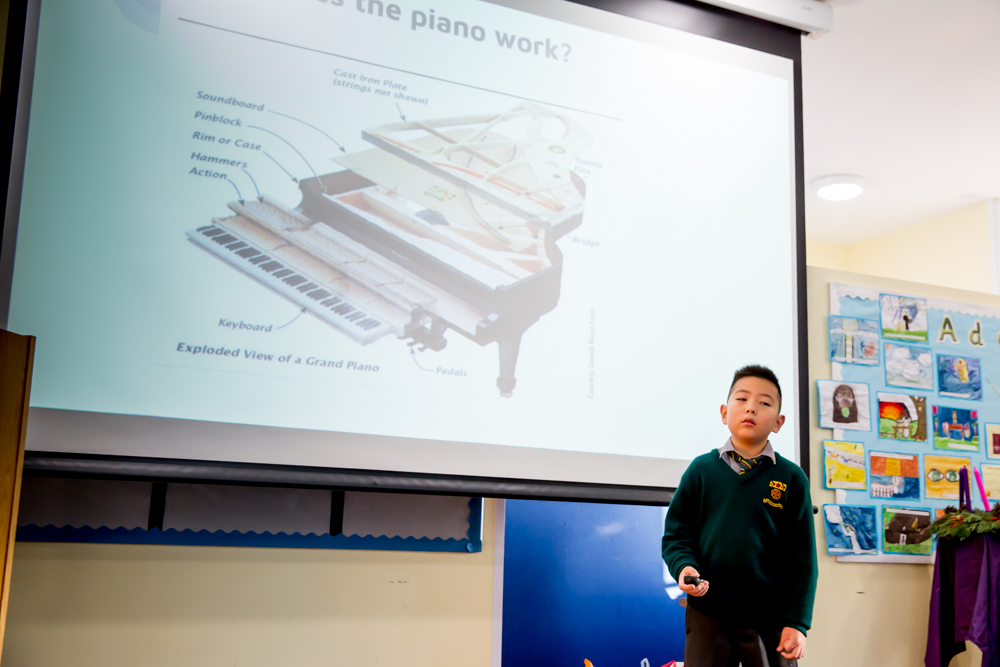 The event was expertly introduced by Henry, who took on the role of Master of Ceremonies, and ICT was efficiently overseen by Zachary (both in Year 6).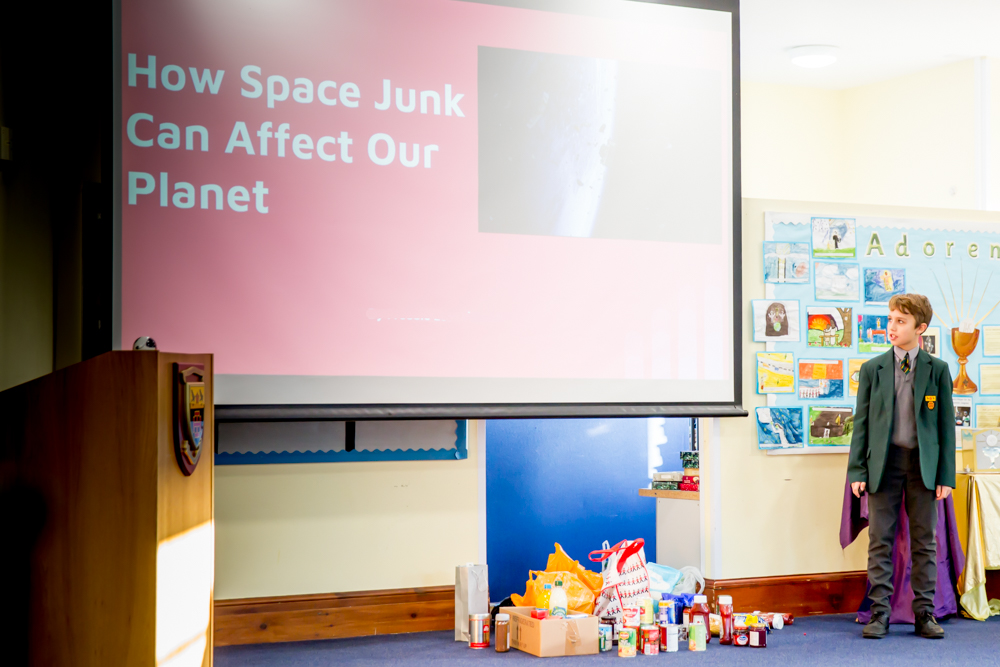 This term's presenters and chosen subjects
Eva (Year 3): Zoos – good or bad?
Jeffery (Year 3): The Piano
Konstantinos (Year 5): Galaxies
Freyja (Year 5): Protect our predators
Theo (Year 6): Plastic in our oceans
Freddie (Year 6): How space junk can affect our planet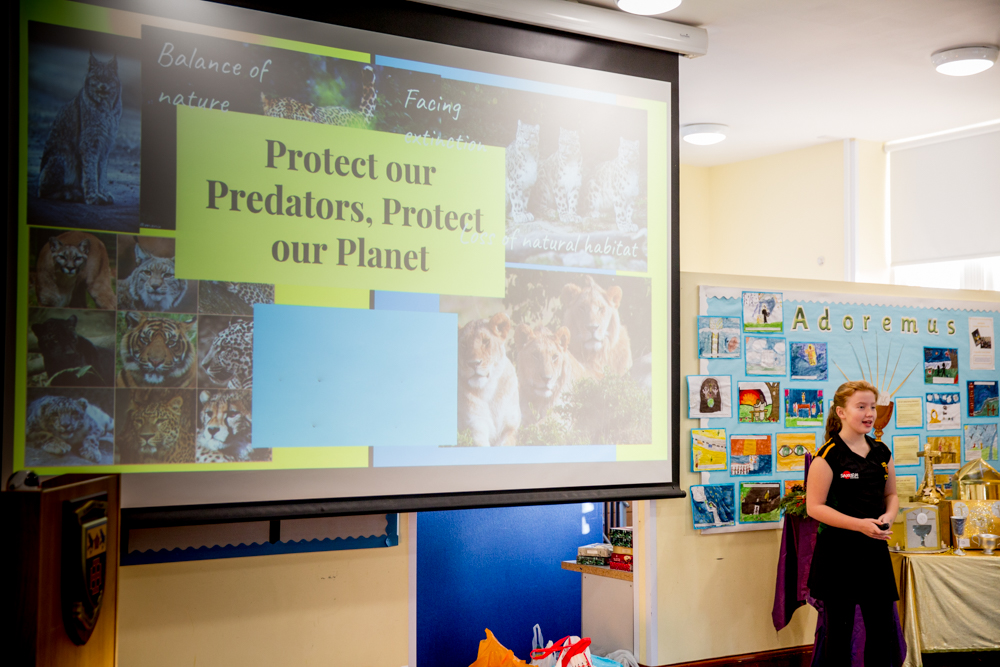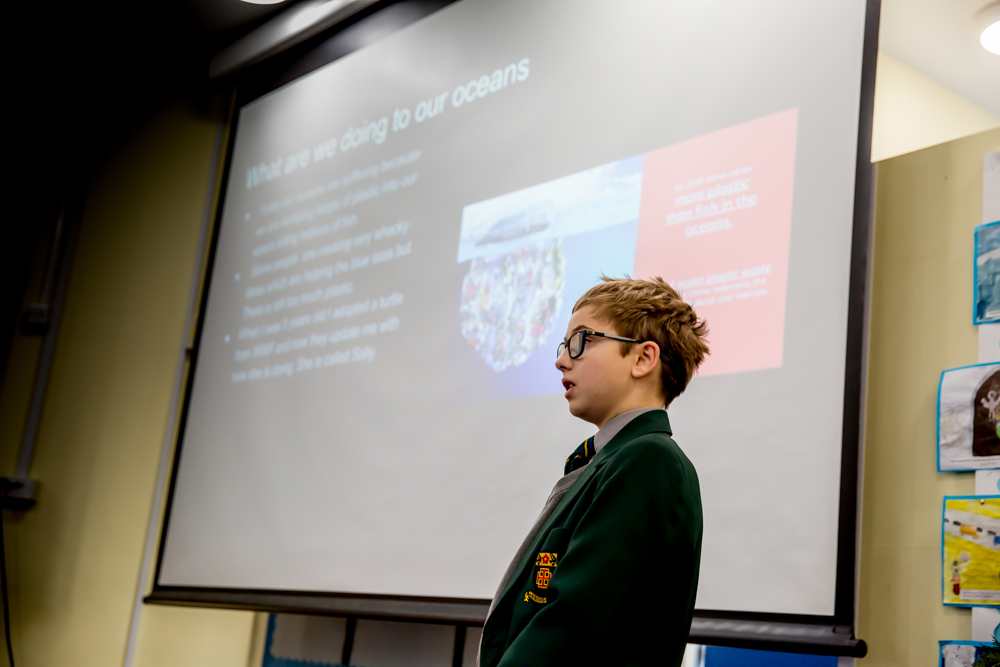 SCQ presenters are awarded Gold, Silver and Bronze certificates by an adjudicator from the Senior School. The SCQ activity, which takes place throughout each term, provides a very valuable introduction to independent research, as well as experience of presenting to an audience, promoting intellectual curiosity and confidence.
Mrs Clemency Stimpfig, Head of French, co-ordinates SCQ at the Junior School. Read her blog, below: