Junior Schola Choir Joins Young Voices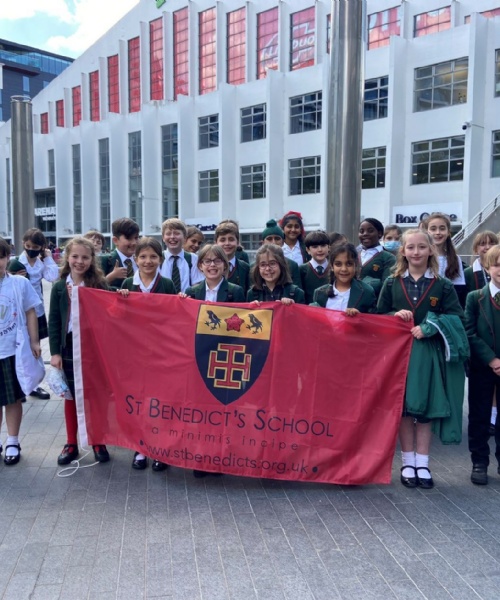 Singers from St Benedict's Junior School joined over 4,000 children from 95 schools to perform in a wonderful Young Voices concert at Wembley.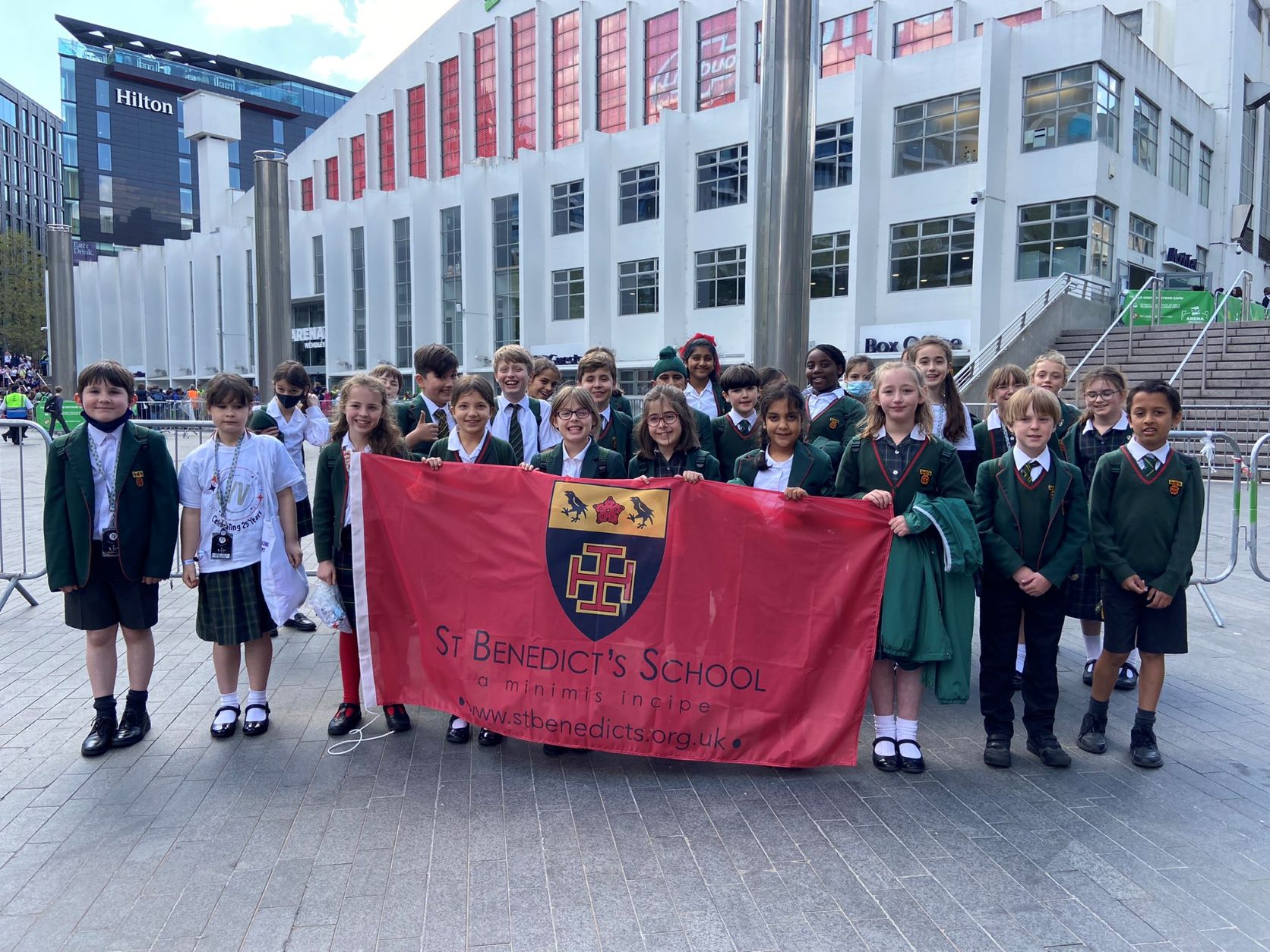 Maria-Rosa (Year 6) reports:
Due to Covid-19, we had been waiting a long time for our trip to the Young Voices event. It was the first Young Voices concert to take place since 2019 but it finally took place on 26th April at the OVO Arena, Wembley and it was great fun…. AND I WANT TO GO AGAIN!
There were 95 different schools there that day and 4,475 children, but we were ready, starting with the rehearsal in the early afternoon and finishing quite late (we did not get home until 10pm!). It was an amazing experience and I am so pleased that Mr Field took us. We had been rehearsing for over a term by then, every Thursday at lunchtime, and I was looking forward to singing in the largest children's choir in the WORLD! I think that is pretty cool and something to remember.
We each received a poster, Young Voices T-shirt, VIP pass, bracelet and a light stick, which we later used in the show. It was so exciting when all the lights went down and the crowd cheered as we waved our light sticks in the air. There were so many different songs (enough to last 2 hours) such as The Muppets Medley, Power in Me, O Fortuna and even a song called Sing from your Heart which I believe was written just for this performance! They also had performers such as mezzo-soprano Laura Wright, the Beatbox Collective (who were epic) and a street dance group called Urban Strides who got all the mums and dads up dancing with us.
The whole experience was amazing and something I would definitely like to do again. I think it was a really good idea to do this because not only was it fabulous to be with lots of other schools celebrating children singing together but it really boosted my confidence. I made new friends and it made me very happy for those couple of hours – and even the next couple of days!
Thank you, Mr Field!
Maria-Rosa, Music Ambassador, St Benedict's Junior School.