The St Cecilia Concert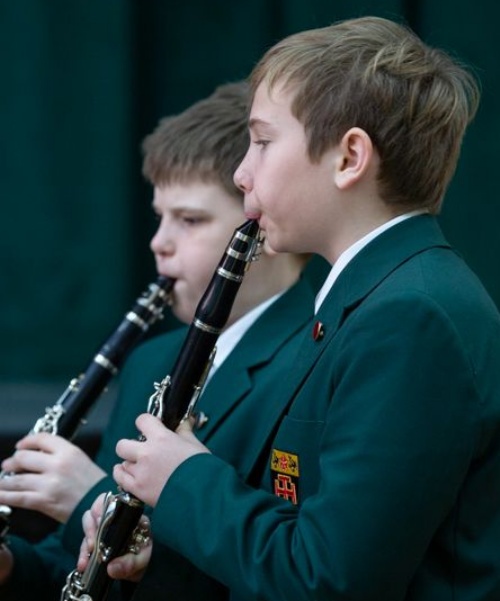 The annual St Cecilia Concert was an evening of excellent solo and ensemble performances, given by St Benedict's musicians from Year 7 to the Sixth Form.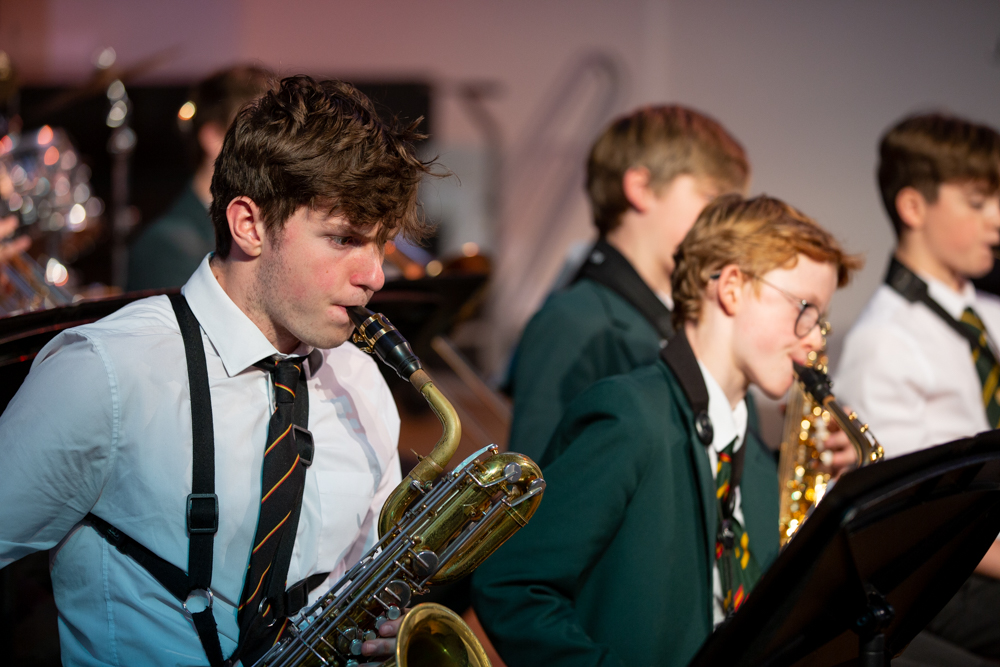 Virtually all of St Benedict's many ensembles and choirs, who have been busily practising before, during and after school since term began in September, performed in this impressive, 2-hour concert. The programme gave us a wide range of musical styles and genres to suit all tastes, with beautifully balanced chamber music, virtuosic solo performances, accomplished jazz playing, and vibrant singing, as Bizet, Bach, Chopin and Debussy shared performance space with Arvo Pärt, Duke Ellington, Lennon and McCartney, and Amy Winehouse.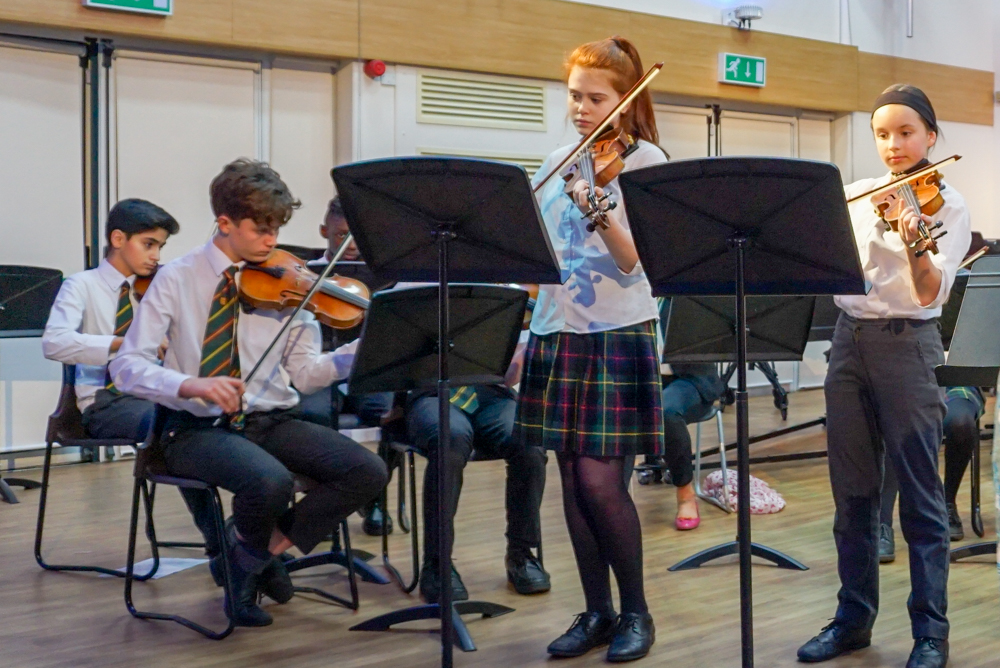 Programme
Orchestra: Les Toréadors (from Carmen) Bizet
String Ensemble: Concerto in D minor for two violins (1st mvt- Allegro) JS Bach
(Soloists: Eleanor Bowden, Helena Ramsden)
Chamber Ensemble Miniatures (Movement 3) Frank Bridge
(Helena Ramsden - Violin; Amelia Dovey-Cello; Chihiro Hosotani - Piano)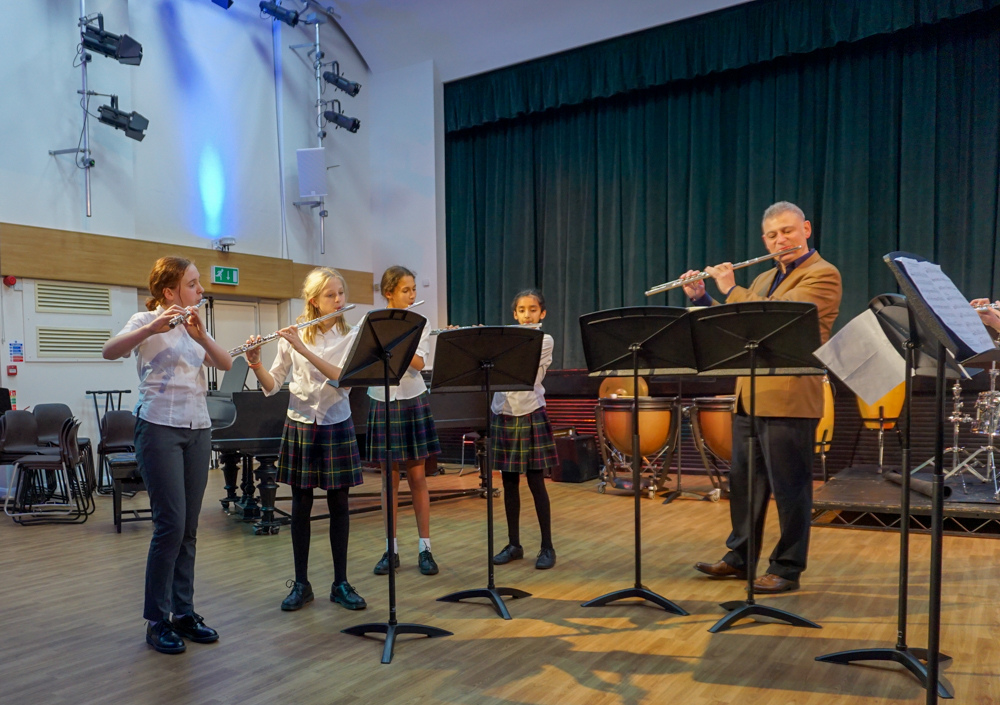 Piano: Carla Boulter Arabesque Claude Debussy
Clarinet: Rory Johnston Blue Moon Rogers & Hart Arr. Pete Churchill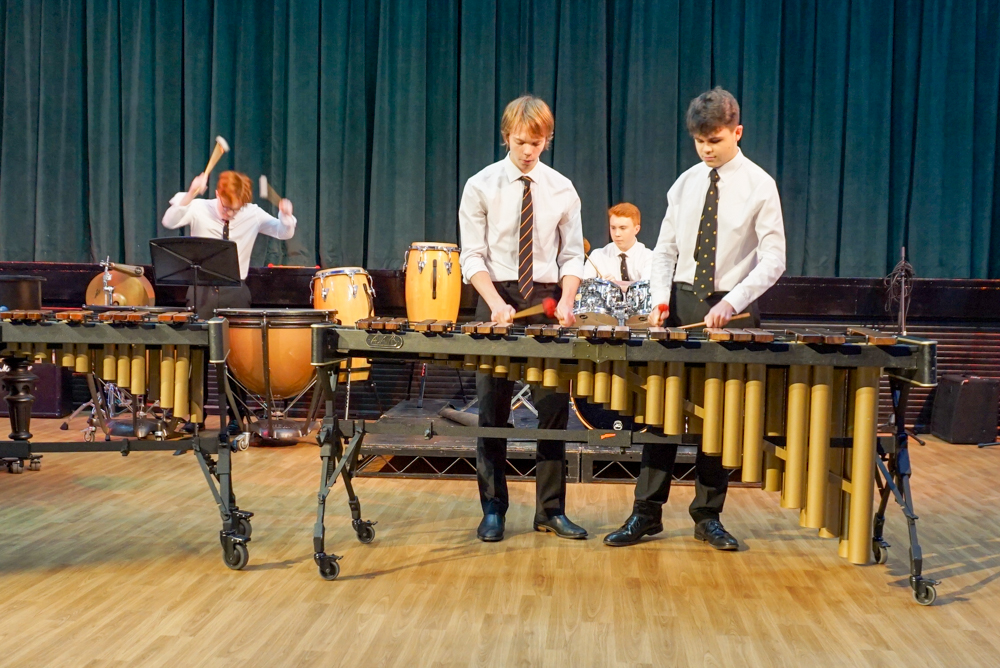 Senior Percussion El Cumbanchero Rafael Hermández Marin
Pafties A Selection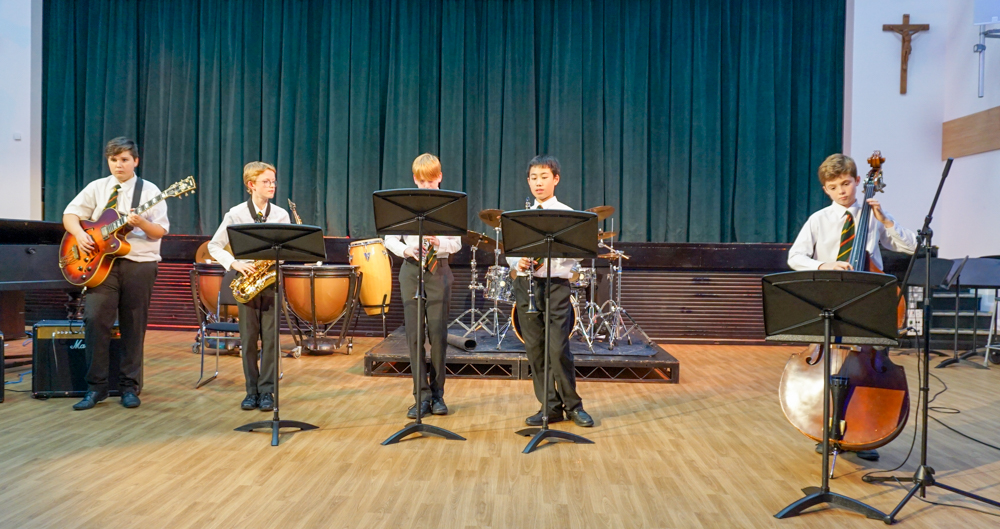 Big Band Don't Know Why Norah Jones
Minnie the Moocher Cab Calloway
Intermediate Jazz One More Once Michel Camilo
Drum Kit: Jack Fitzmaurice Seven Days Sting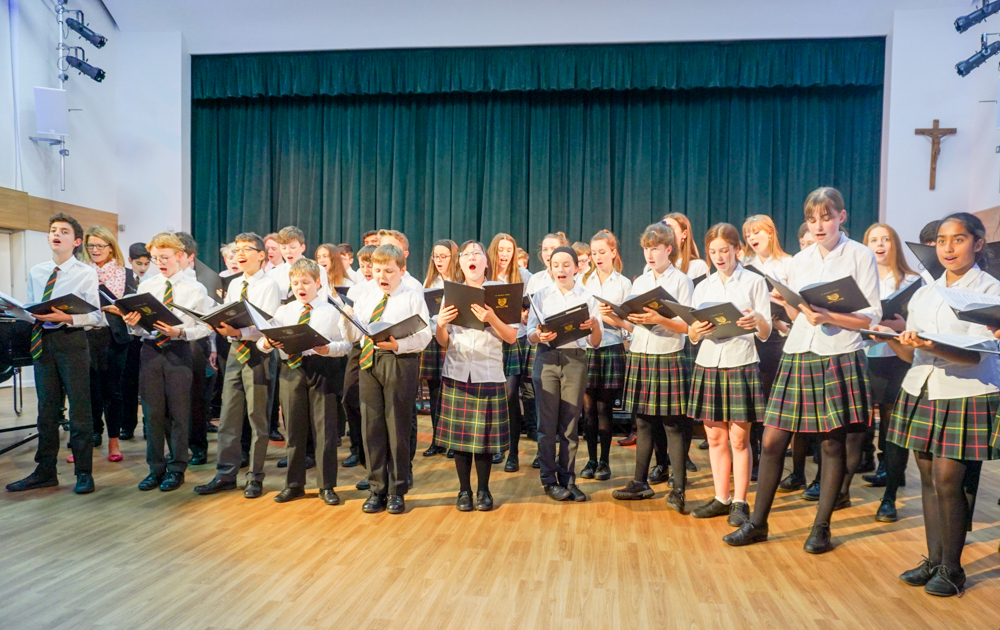 Senior Jazz Strasbourg St Denis Hargrove
Back to Black Amy Winehouse
Piano: Lucas Holmes Fantaisie Impromptu Chopin
Flute Ensemble Mary Poppins Sherman & Sherman, Arr Groeneveld
Clarinet Choir Jesu, Joy of Man's Desiring JS Bach
Bach goes to Town Templeton
Guitar Ensemble Budapest George Ezra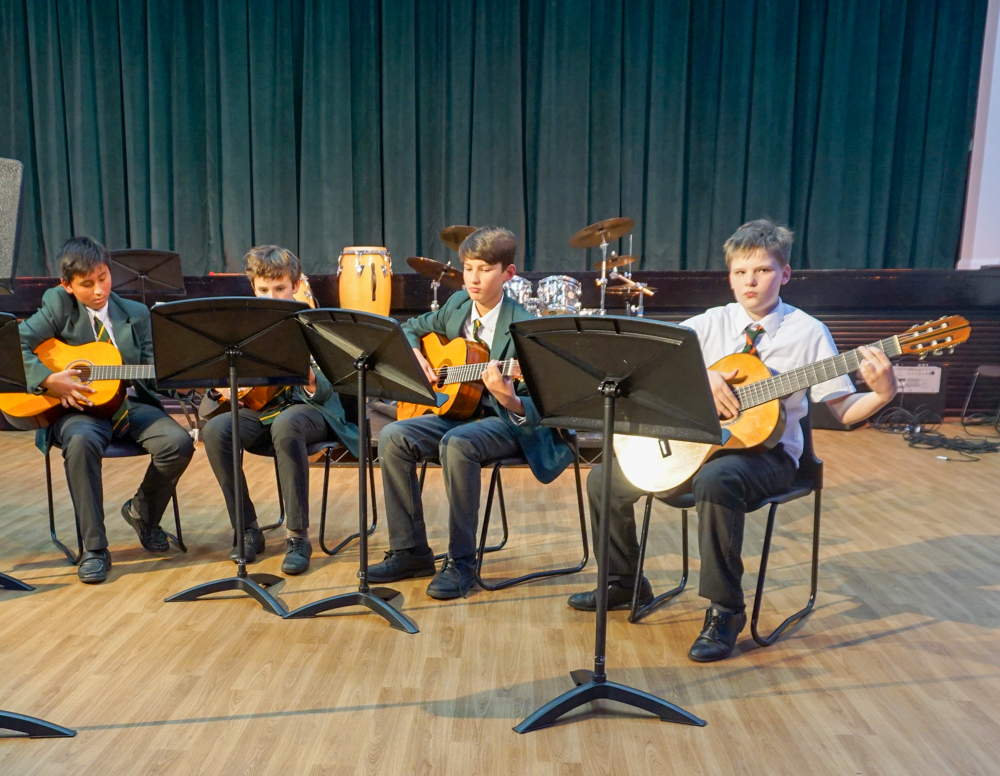 Consort Choir Bogoroditse Dyevo Arvo Pärt
The Fruit of Silence Peteris Vasks
Concert Choir Lennon/McCartney medley Arr. Lojeski
I'm Beginning to see the light Duke Ellington, Arr Rice