Book Week 2018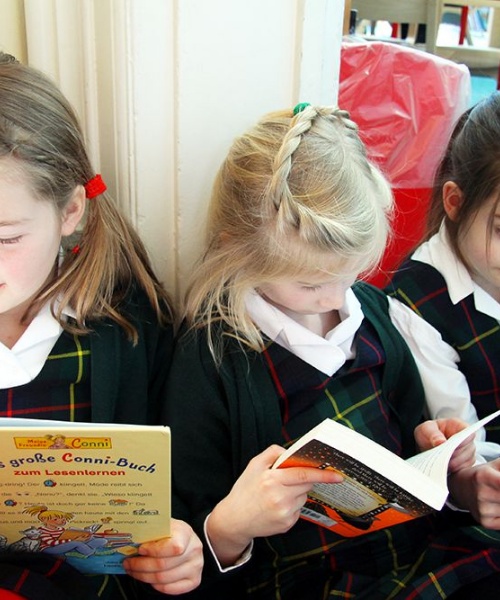 Pupils throughout the school celebrated Book Week just before half term. A range of activities included author visits, times to 'Drop Everything and Read', lunchtime storytelling and competitions.
Junior School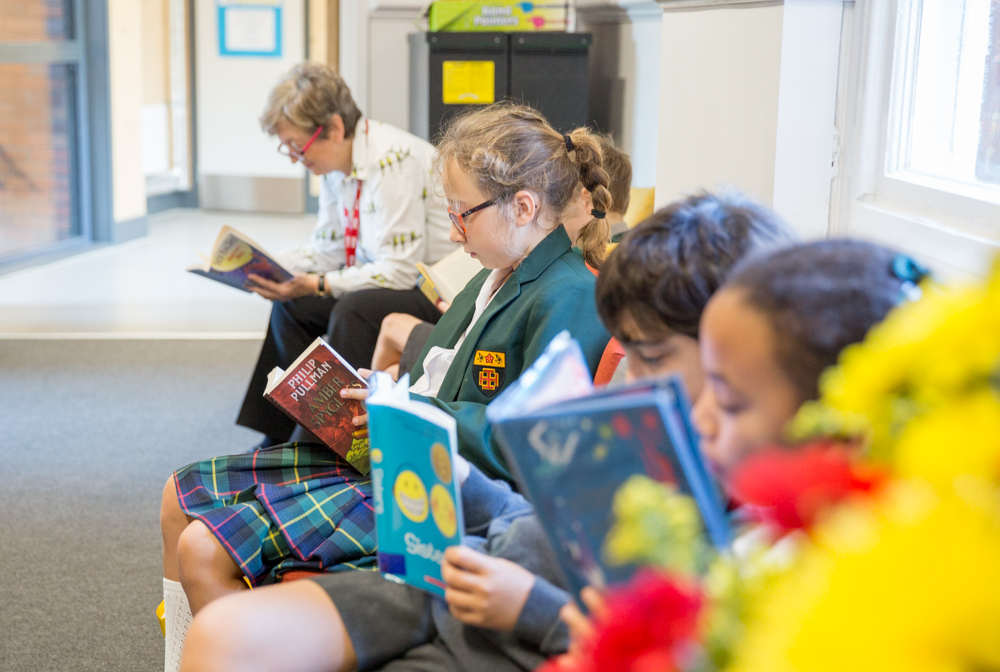 What an exhilarating week! Author Beverley Naidoo once said "Stories are windows to other worlds. Stories take us into other people's lives." Our Book Week centred on books and the worlds, both fiction and factual, they open up to the reader.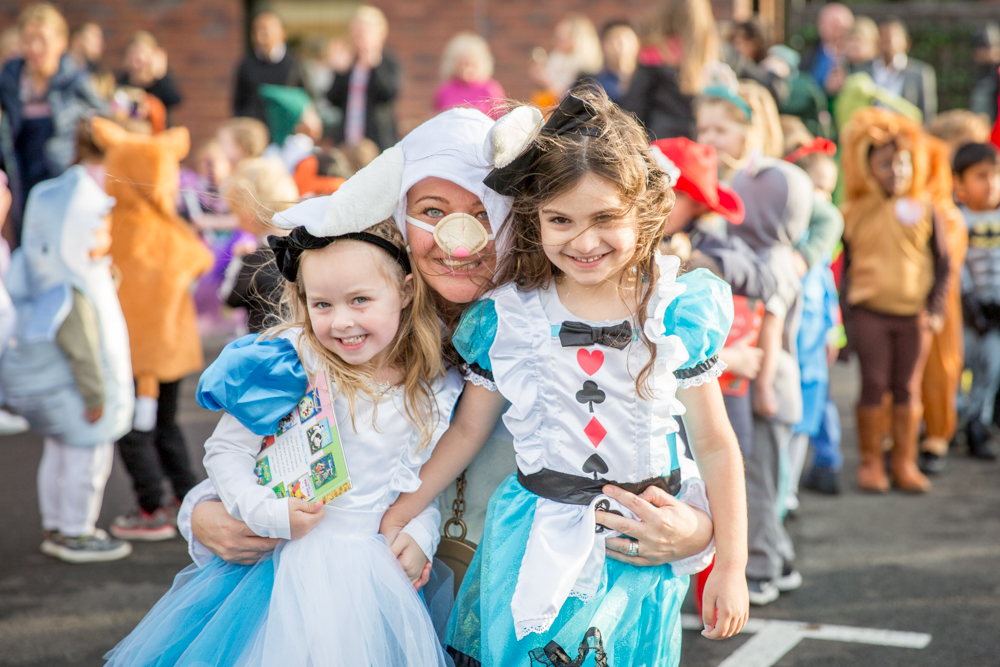 There was something for everyone to be inspired by and to enjoy. Children were introduced to new worlds by visiting authors and encouraged to think and write in new ways. Classes read to each other and were read to by visiting staff. Pupils shared poetry each morning, made Top Trumps cards of favourite book characters, participated in the school Read In and added to personal libraries with books bought from visiting authors or from the bustling Book Fair. On Friday everyone got to dress up. Parading in front of delighted parents, over 200 book characters from Tintin to Fantastic Mr Fox, Rapunzel to Harry Potter filed in to school. In a final lively assembly children reviewed the week's activities and the Drama Group re-enacted Wright's painting - An Experiment on a Bird in the Air Pump.
It wasn't just children who had fun. Visiting staff readers, from the junior and senior school alike, commented how much they had enjoyed reading to the children and talking about their favourite books. Others cherished the enforced 30 minutes of uninterrupted quiet reading which the school Read In afforded. And yes, all the adults dressed up as book characters on Friday, to everyone's delight!
Margaret Bateson-Hill, Jennifer Bell and Beverley Naidoo were the wonderful authors who entertained with stories and inspired with their life histories and writing ideas.
Margaret demonstrated the art of storytelling in the opening Assembly before engaging children in the Nursery and Pre-Prep (aged 3 to 7) with nursery rhymes, songs and stories of firebirds and dragons.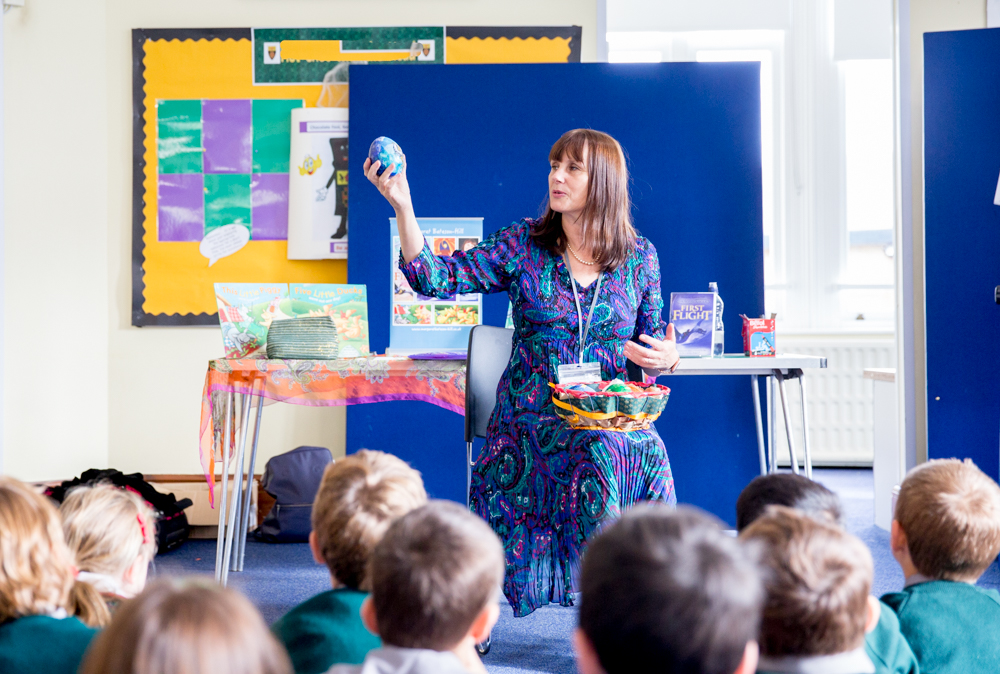 Jennifer quickly won over pupils in Years 5 and 6 by confessing she had hated reading as a child! The transformation from book hater to book lover and author did not begin until, aged 23, she picked up Paolini's Eragon and found she couldn't put it down. Even the most reluctant reader was inspired by her story. Based on The Uncommoners books, her workshops then gave everyone an insight into how to develop their own writing and pictorial imagination by taking common objects and ascribing uncommon properties to them.
Beverley Naidoo captured the attention of Lower Prep (Year 3) with her retellings of African folk tales, a possible source of Aesop's fables, her version of the original Cinderella story, and her reminiscences of her childhood in South Africa under apartheid. For Upper Prep (Year 4), who had been reading Beverley's Journey to Jo'Burg, there was discussion about how that book came to be written; of what life had been like under apartheid, how people came to think as they did and Beverley's own involvement in fighting against apartheid, including her imprisonment. She left a lasting impression that there are times when you need to stand up for what is right, and that we need to support each other in that quest if we are to live in harmony not hostility.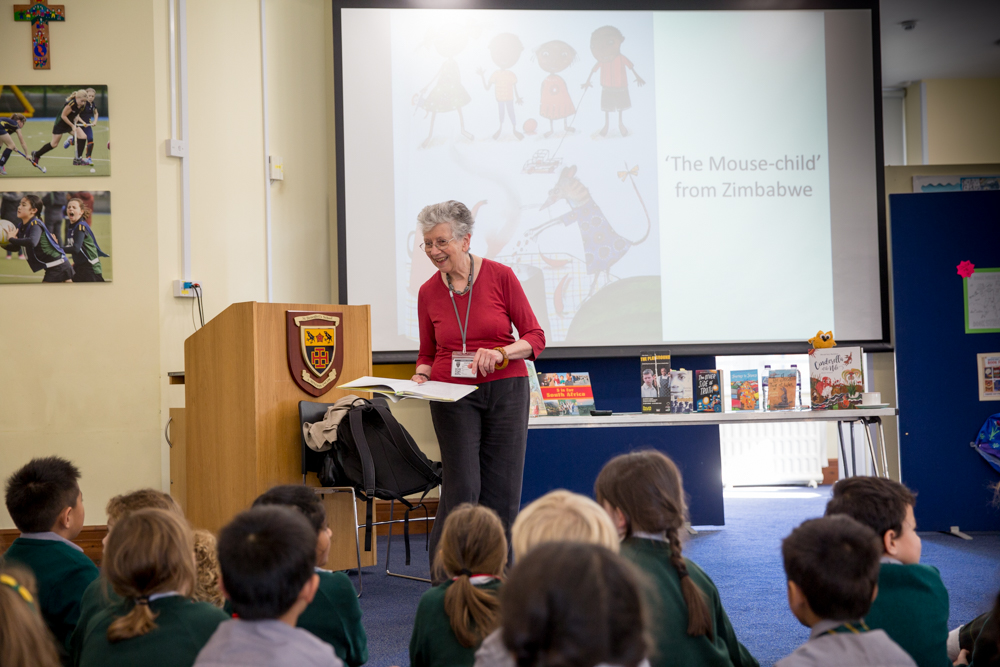 It was a memorable week.
Mrs Celia Sweetman (Junior School Librarian)
Senior School
Author and illustrator Richy K Chandler, creator of Lucy the Octopus, talked to years 7 and 8 about telling stories through sequential art. Everyone tried their hand at drawing cartoons and a prize was given to the best one.
Richy introduced examples of his wide-ranging comic work, followed by some on-the-spot drawing, before pupils had the chance to sketch out some of their own comic strip ideas. Everyone enjoyed this engaging workshop and took part with great enthusiasm. It was particularly good to hear from an author/ illustrator who works in a medium that is not immediately considered as a main form of reading material. Many students were inspired by Richy to look into graphic novels and create their own.
The traditional ghost story in the Cloisters, written and read by Mr McWilliams, had an added twist and was extra spine-tingling this year, with sound effects and jolt-inducing surprises.
The week concluded with a short story. Each lesson began with the teacher (or student volunteer) reading part of The Tell-Tale Heart by Edgar Allan Poe, so that by the end of the day, everyone had heard the whole story.