The Lower Sixth, Lower Fifth & Middle School Prize Giving 2023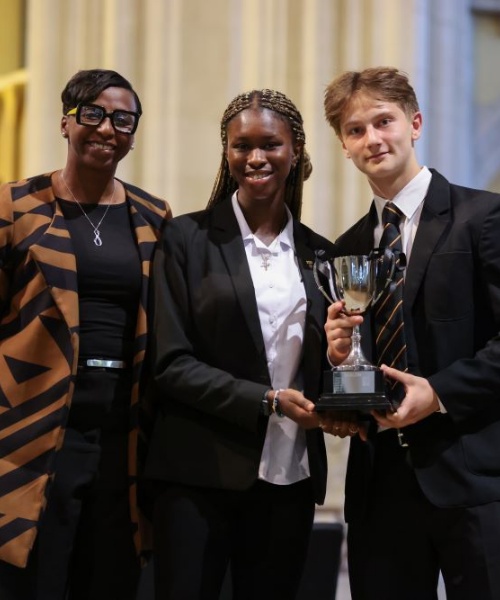 Olympic sprinter Donna Fraser, OBE, was Guest of Honour at St Benedict's Prize Giving this year, held on Monday, 26th June in Ealing Abbey.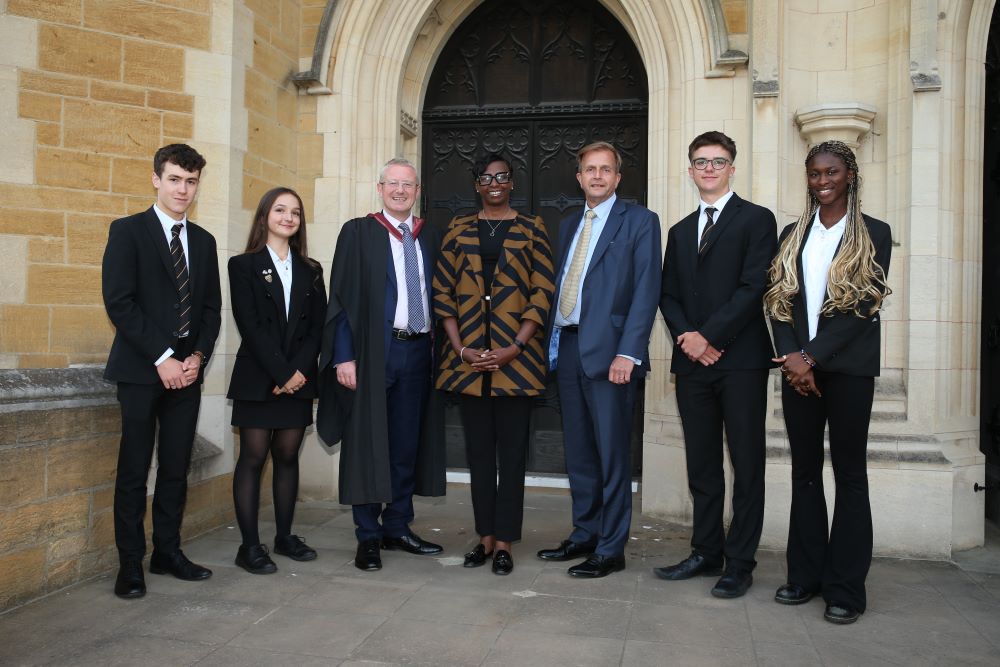 Addressing pupils, parents and staff, Donna outlined her career, describing how her love of athletics began at the age of 8. She explained how watching the 1984 Olympics on television as a child, with its excitement and "sea of colour", inspired her ambition to become an Olympian. In 1996 she achieved her goal, when she ran the 400 metres in Atlanta.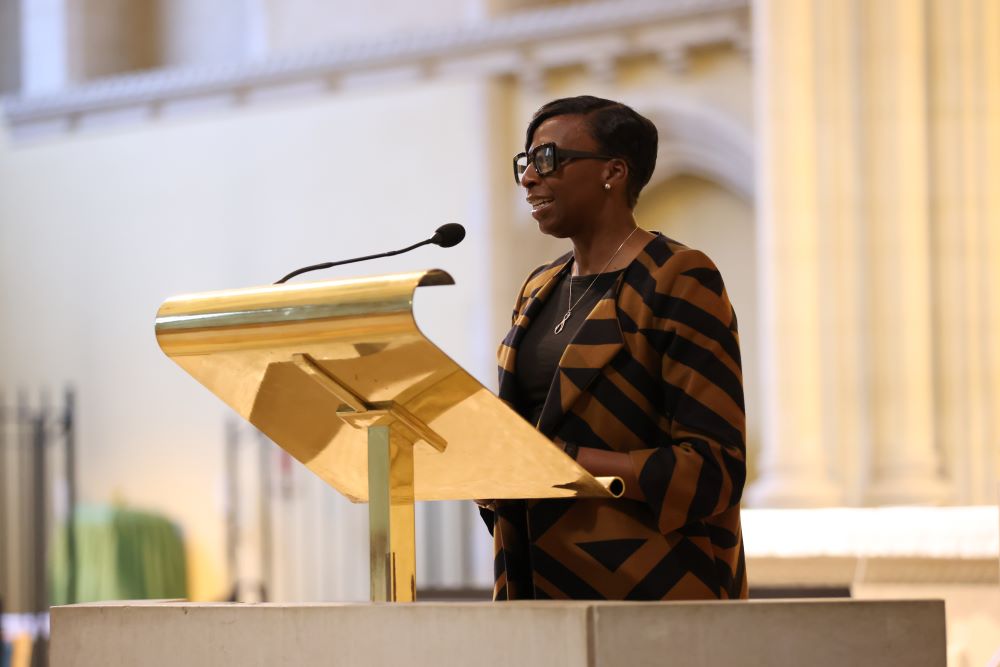 Donna went on to represent the UK at four Olympic Games – Atlanta, Sydney, Athens, and Beijing - and won medals at the World Championships, European Championships and Commonwealth Games. She shared the lessons she had learned along the way, through triumph and defeat, and spoke of the Olympic values by which she lives her life: respect, excellence, friendship, courage, determination, inspiration and equality. Donna left pupils with an encouraging message: "Embrace the moment and be proud of what you've achieved. Set your goals from now and always strive to be the very best you can be."
The Headmaster, Andrew Johnson, gave his final prize giving speech at St Benedict's before retiring in July after seventeen years of headship. "One of the very best things about working in a school is seeing the transformative power of education playing out in young people's lives, each and every day", he said. Highlighting the many achievements and highlights of the academic year, Mr Johnson added: "It is a privilege to witness pupils of all ages learning one of the most important lessons of all: the connection between what you put in and what you get out." Mr Johnson encouraged pupils to discover their unique gifts and use them to the full: "Follow where your heart leads you – strive to succeed - and always go the extra mile."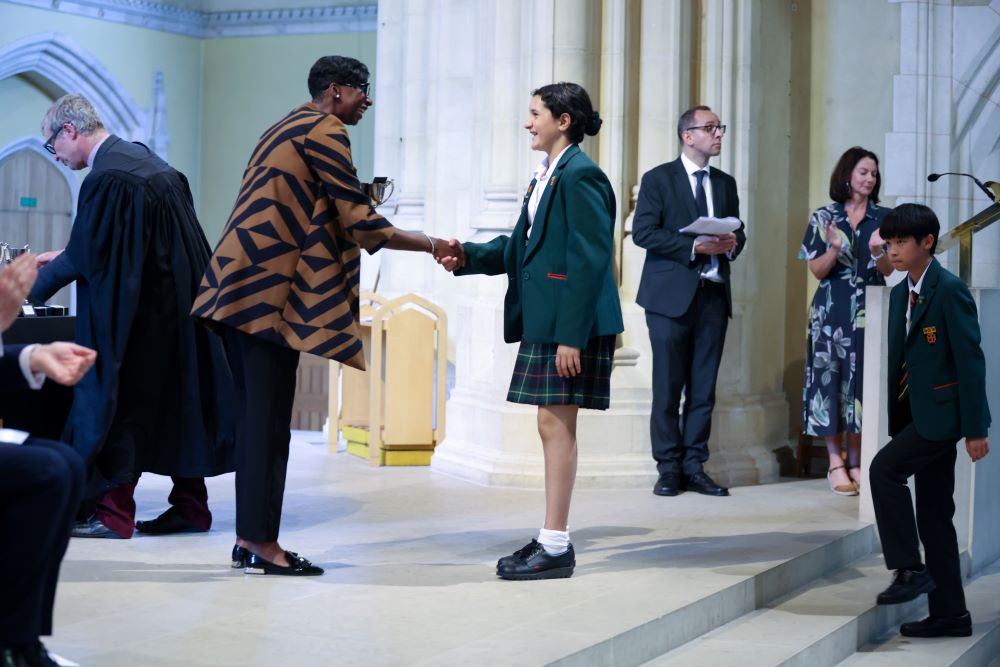 Prizes were awarded to pupils in the Lower Sixth, Years 7 to 10; those in Years 11 and the Upper Sixth leavers were presented with their prizes earlier in the term, before their public examinations began.