St Benedict's Careers Fair 2020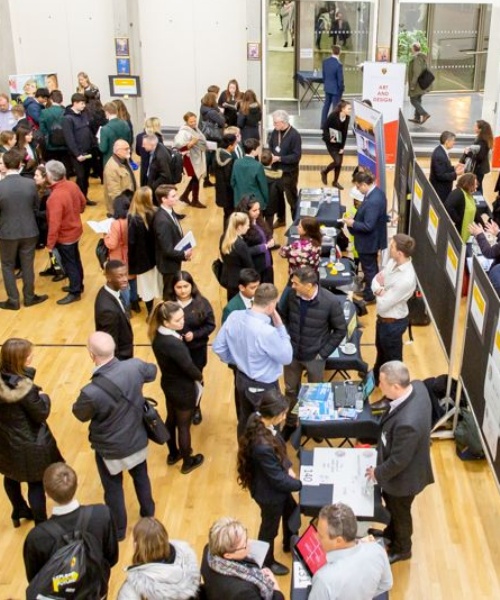 Representatives from over 150 organisations offered insight and advice to more than 1000 young people on a wide range of careers, including medicine, engineering, law, teaching, marketing, architecture and journalism, at the St Benedict's Careers Fair.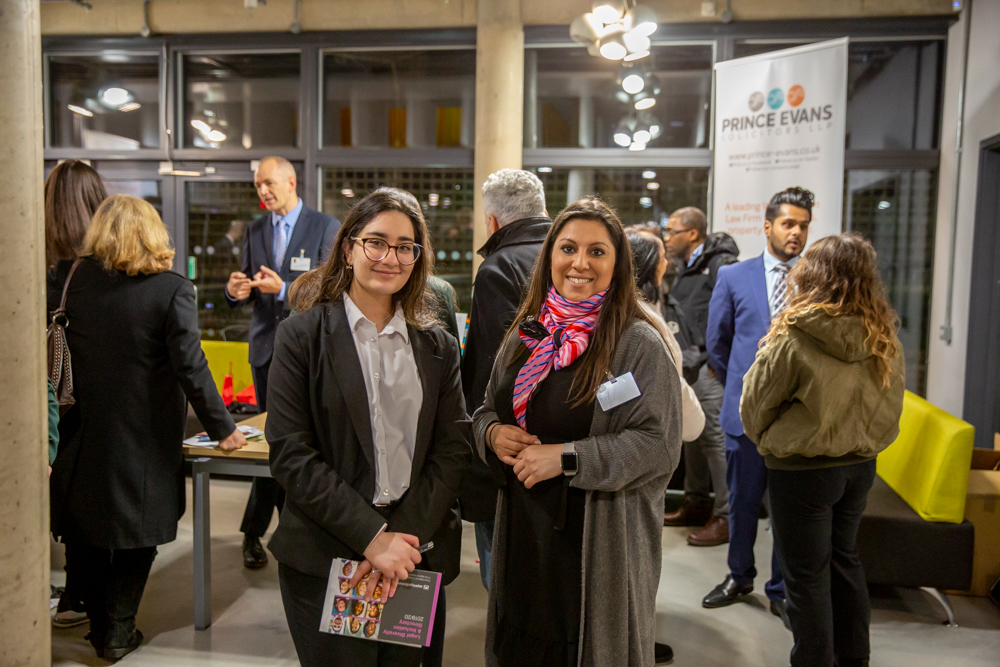 The biennial Careers Fair is St Benedict's largest single event, to inspire pupils to use their unique talents as positively and powerfully as possible in the workplace and the wider world beyond St Benedict's.
Representatives from over 150 organisations attended the evening, covering a huge range of careers, including medicine, engineering, law, teaching, marketing, architecture and journalism. Many of the stands were staffed by parents, who took time following a busy day at work to provide advice and insight to pupils from St Benedict's and from three other schools: Sacred Heart High School, Hammersmith, Cardinal Wiseman and St Augustine's Priory.
Twenty-four alumni (Old Priorians) also gave their time to contribute to the fair, in some case travelling a considerable distance to join us - reinforcing the community and ethos of the school as returning 'old' girls and boys.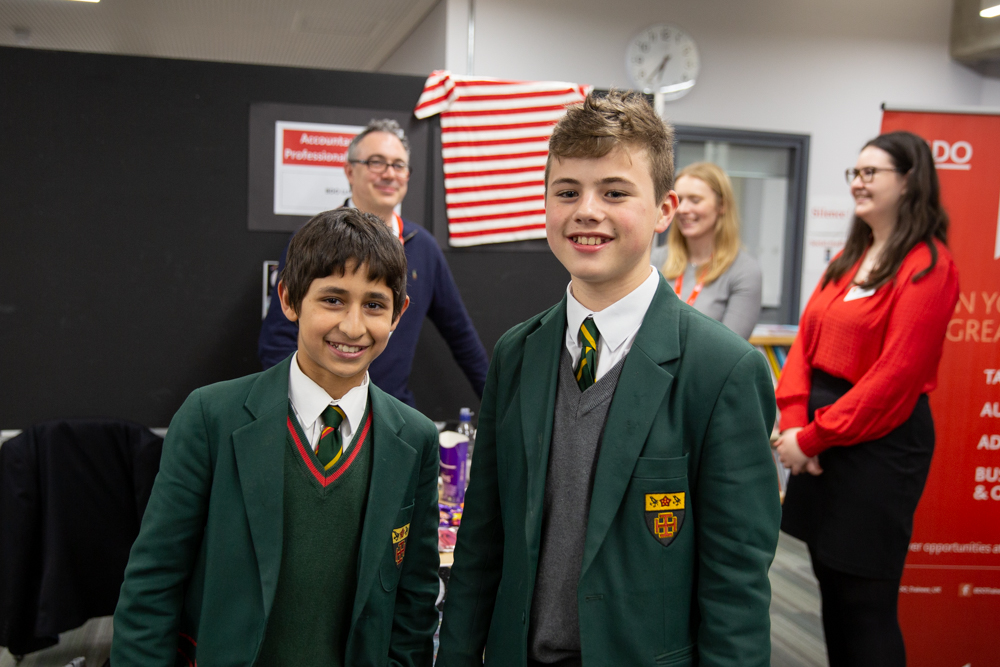 Seven Speaker Presentations offered specific advice, tips and inside information on a range of themes:
Starting out: first jobs and the move from full time study to full time work
(Zubin Dalal, Rasna Sagoo and Ben Udwin – OP14)
21st Century STEAM: How what you learn at school can help you change the world
(Dr Richard Curtis, Head of Computer Science at St Benedict's)
Alternative Routes: Bypassing university and fast-tracking the civil service
(Ollie Lythgoe – OP16)
Getting hired: Tips and techniques to succeed at interviews
Kate Chacksfield, Media Coach ChaxMedia
Qualified yet confused: How to find a career when you have no idea what you want to be (Christina Haddad – OP12)
Making the future: How engineering solves present problems and shapes future possibilities
Professor Barbara Shollock, King's College London
Bassistry Music: Live music, and advice on making careers in the creative arts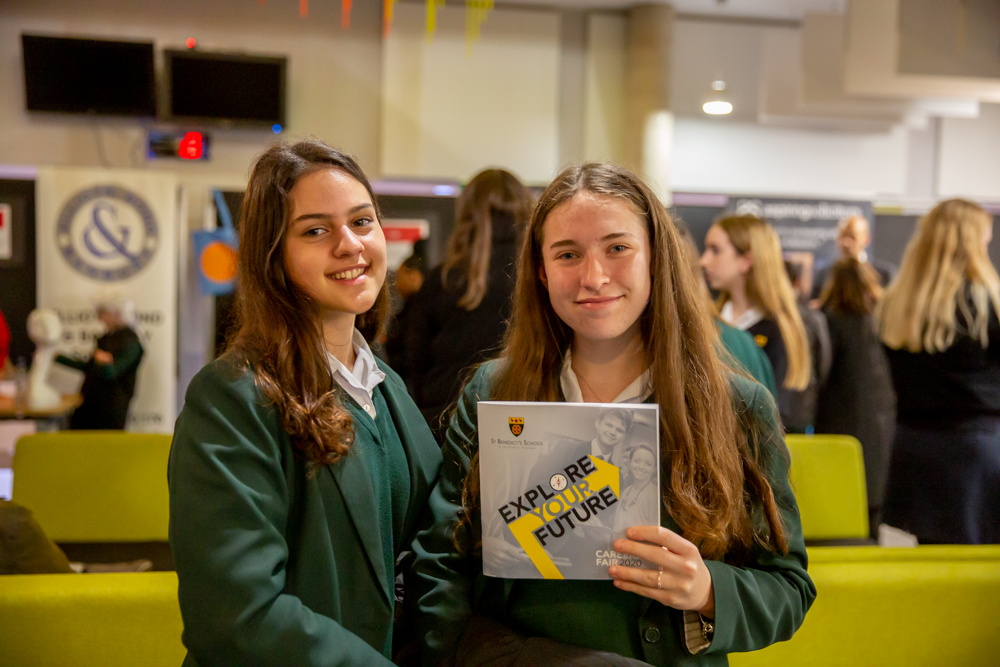 The Careers Fair closed with keynote speaker Tim Woollias, Senior Industry Head Google. After gaining a degree in Psychology, Mr Woollias followed a career in marketing, via a British Gas graduate programme and management roles at Comet, where he set up the company's first website in 1999. He moved to Google in 2011, where many jobs use a range of skills, such as the art of persuasion, the ability to form an argument, teamwork and creative thinking (a degree in computer science is not always required). His general advice was: get a good education, learn from a good boss in your early career which will provide a solid foundation for risk-taking and branching out on your own; find something you're good at and, towards the end of your career, support the next generation, by mentoring, and offering work experience.
With thanks to everyone who gave their time to support the Careers Fair, and to the Careers Department and Development and Alumni Office for organising such a successful event.