Weekend voluntary work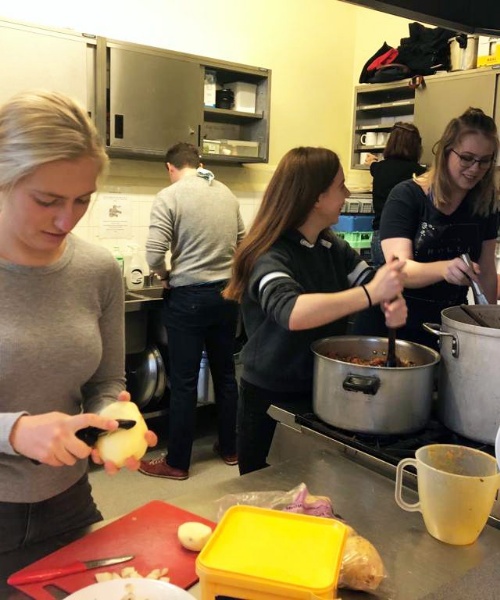 St Benedict's Sixth Form students helped out in the Ealing Soup Kitchen on Saturday, cooking and serving food to homeless people in the local community.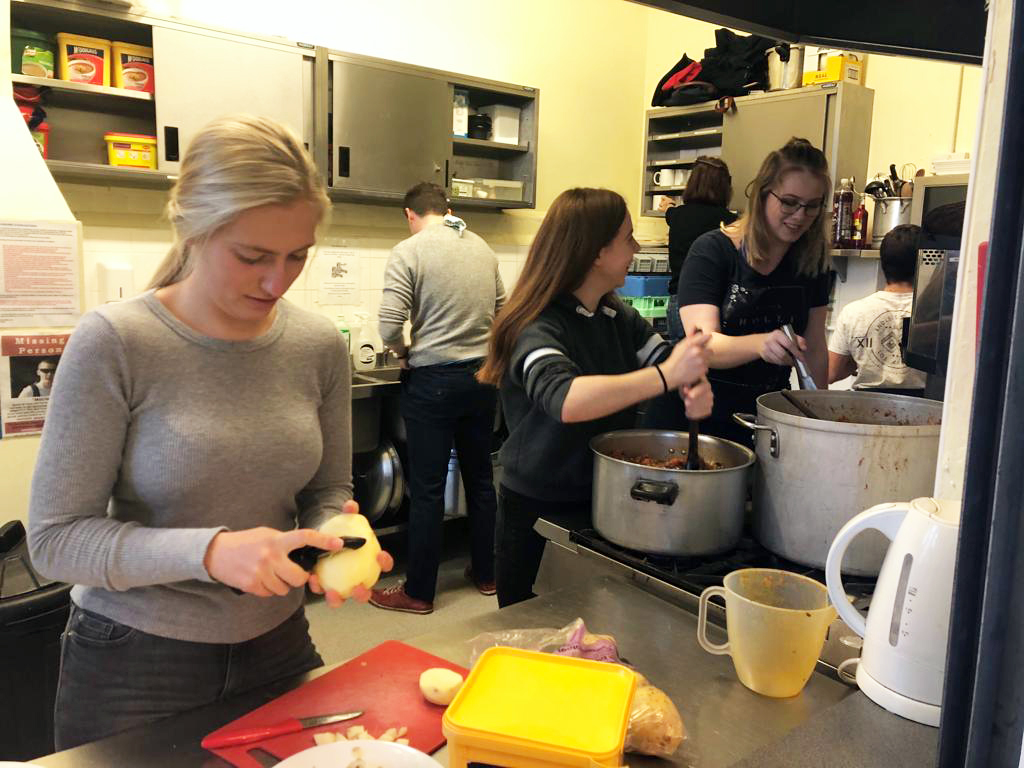 On Saturday 3rd November, some members of the Sixth Form SVP took part in volunteering at Ealing Soup Kitchen. This very worthy project helps to feed those less fortunate in our community. All the food is donated, with the majority from the Felix Project. It was great to be able to give back to our community by helping others and I'm sure we will all return to volunteer here again. Over three hours, we assisted in food preparation and cooking, serving and clearing up. We found it a very valuable experience.
Charlotte McCann (Lower 6th)