St Benedict's Virtual University Fair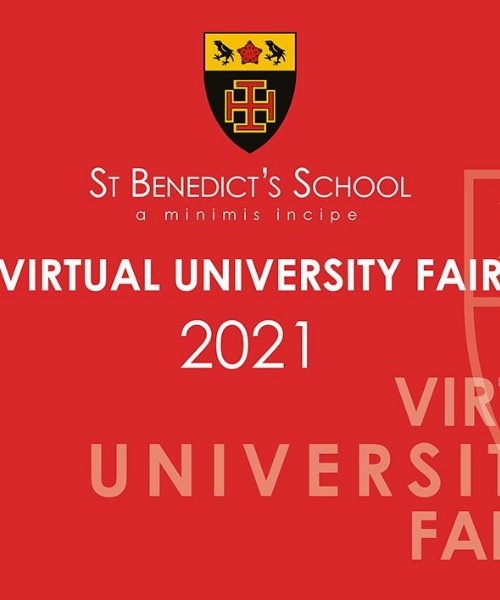 The annual sixth form visit to the UCAS exhibition was replaced with the St Benedict's Virtual University Fair this year: with insight and advice from St Benedict's alumni in their first, second and final years at university, it was a great success!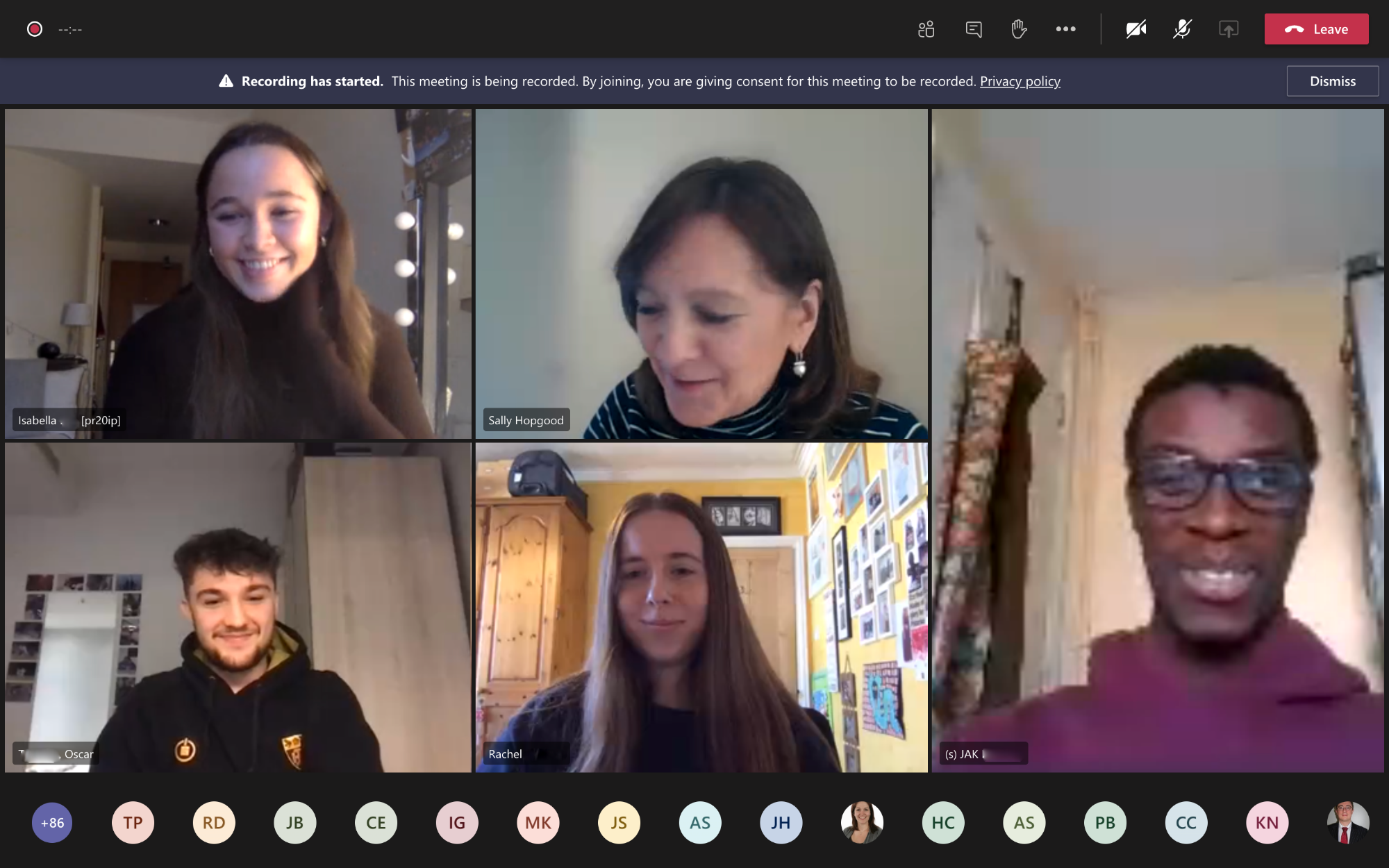 This online event, which ran throughout the afternoon of February 10th, launched the early stages of the Lower 6th journey into higher education applications. The Fair provided students with an overview of the application process and, perhaps most usefully of all, the chance to hear from former St Benedict's students in their first year (and the challenges of university life in a pandemic), their final year as they prepare for the workplace, and from Oxbridge and medical students. There were also presentations from the universities of Exeter and Nottingham, and on making applications to universities in North America and Europe.
With thanks to the Head of Careers, Mrs Hopgood, and to Mrs Norris for orchestrating this highly successful event.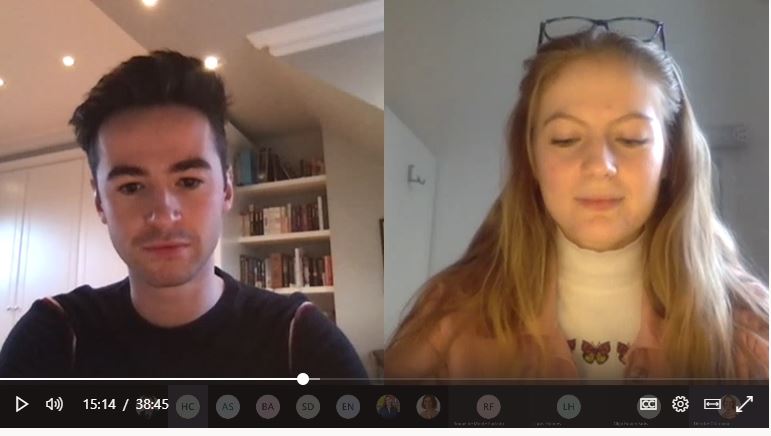 Programme
1. Navigating the map
Introduction from Head of Careers, Mrs Sally Hopgood:
Differentiating 3 Cs - Campus, City, Collegiate
Uniquely London - UCL, KCL, Imperial, LSE, SOAS, QMC
Step by Step! Choices - University, Course rankings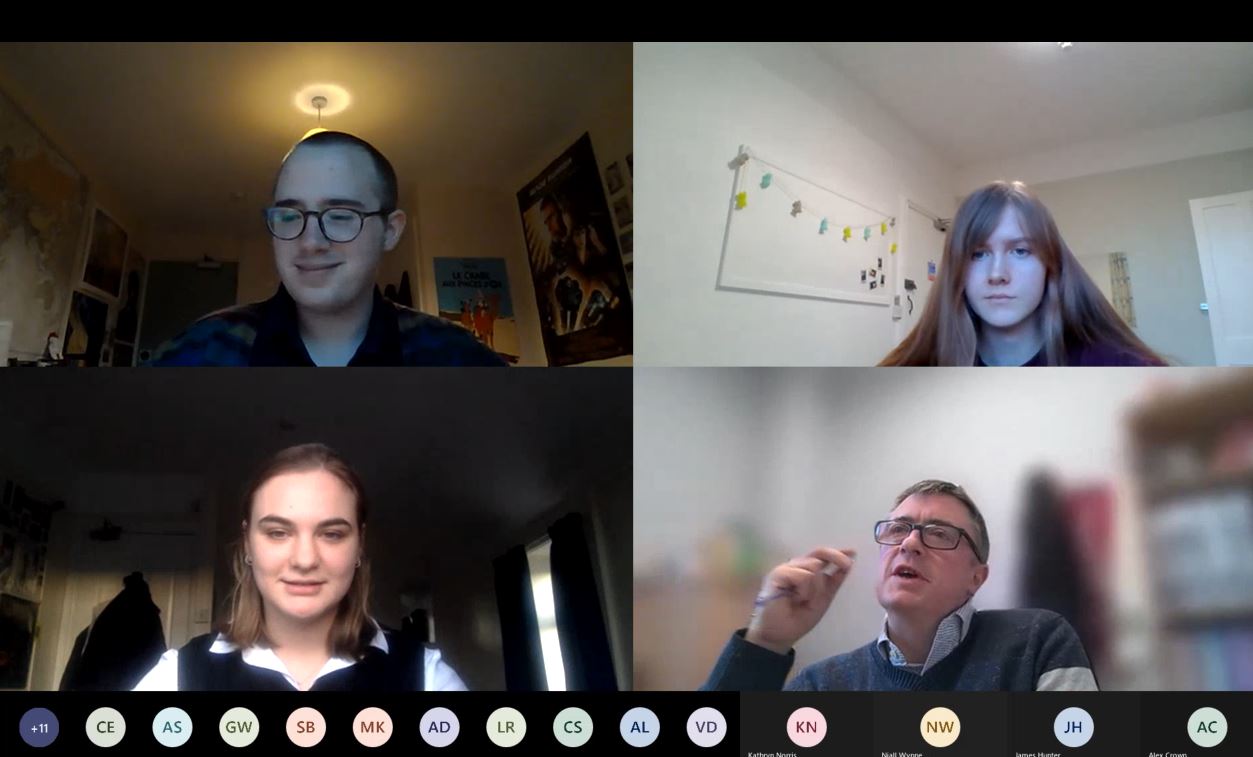 2. University of Nottingham
Why Nottingham? Making a competitive application. Courses. Covid-21?
3. Near peers: University in the Time of Covid
Panel discussion with last year's leavers
Rachel Hughes (St Andrew's: History); Jak Mensah (Loughborough University: Mechanical Engineering with a placement year); Oscar Teeman (Liverpool University: Business Management); Issy Pye (Leeds University: Politics, Philosophy and Economics)
4. University in N America: Over the Water: (+ Amsterdam, Ireland) Non-UCAS, non-UK applications
Presentation from The University Guys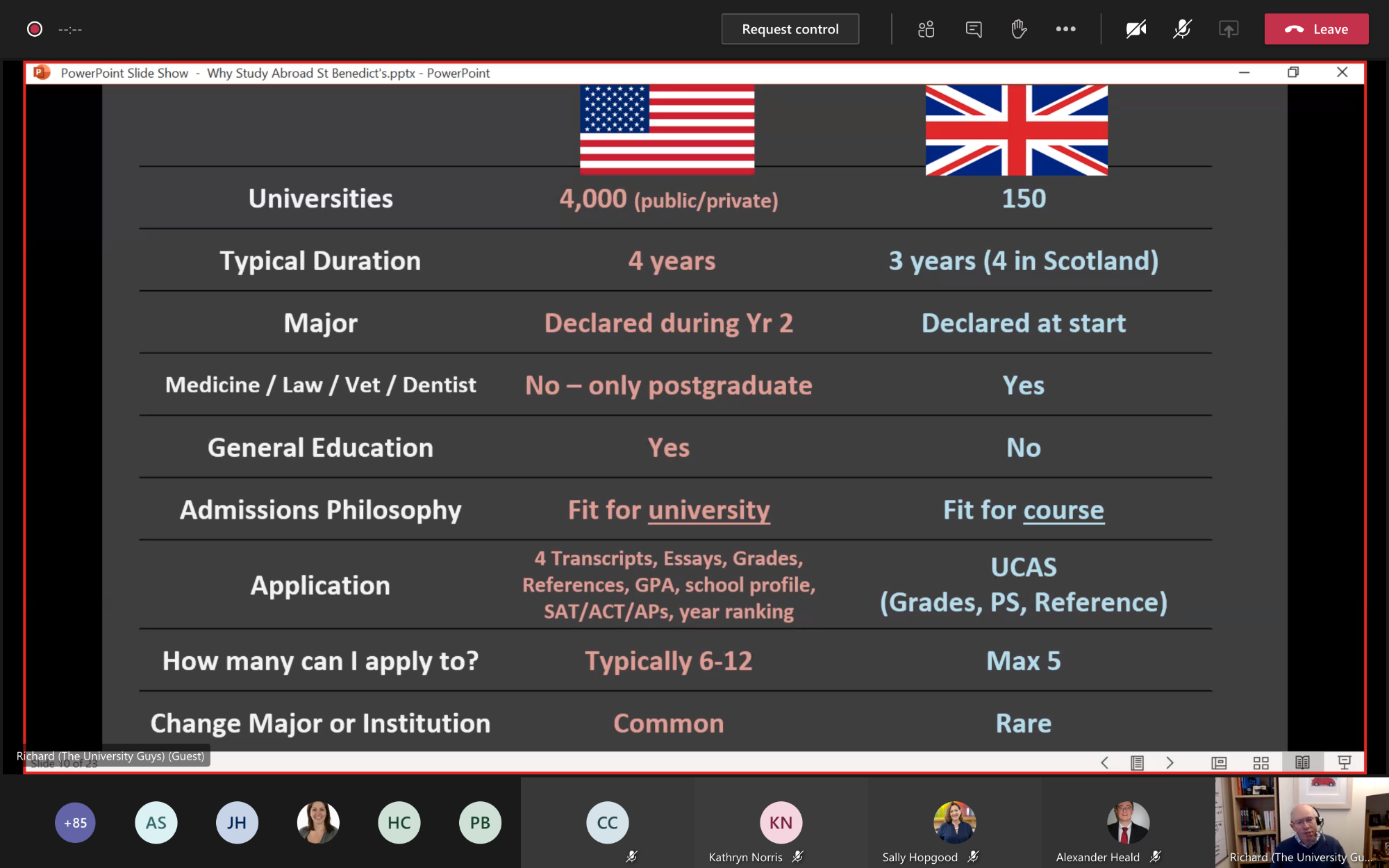 5. Final year at university: Journey's End
What I learnt that wasn't taught. Job applications. Placement years. Preparing for the workplace
Dulcie Godfrey OP 18 (Bristol University: English); Luke Campbell OP18 (Newcastle University: Maths with Finance); Sarah Phillip OP17 (Imperial College, London: Chemical Engineering); Calum Johannsen OP18 (Birmingham University: Business Management with Year in Industry)
6. University of Exeter
Why Exeter? Making a competitive application. Campuses Devon and Cornwall. Covid 21?
7. The Oxbridge/Medic Pathway
Panel discussion with Liam Carty-Howe OP 17 (Bristol: Medicine); Emilia McFadzean OP 20 (Imperial College, London: Medicine); Paulina Sienniak OP19 (Oxford: Classical Archaeology); Lorcan O'Brien OP 18 (Oxford: Theology and Philosophy); Aine McColgan OP 18 (Cambridge: Natural Sciences)