CCF Honour for Cdt Sgt Rami Ahmad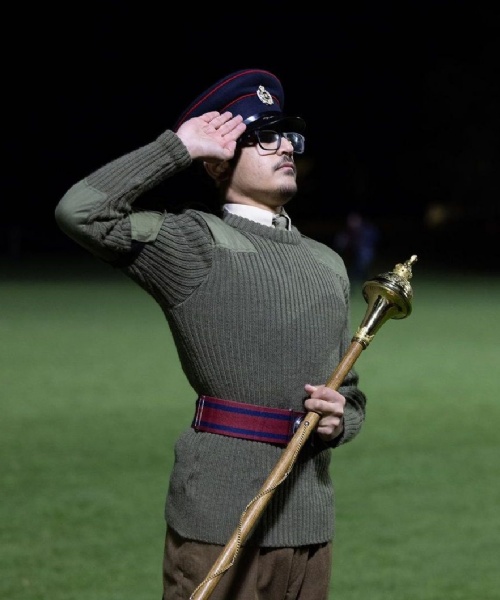 We are delighted that the St Benedict's CCF Drum Major, Rami Ahmad (Year 12) has been awarded this year's Cadet prize from the Worshipful Company of Tylers & Bricklayers.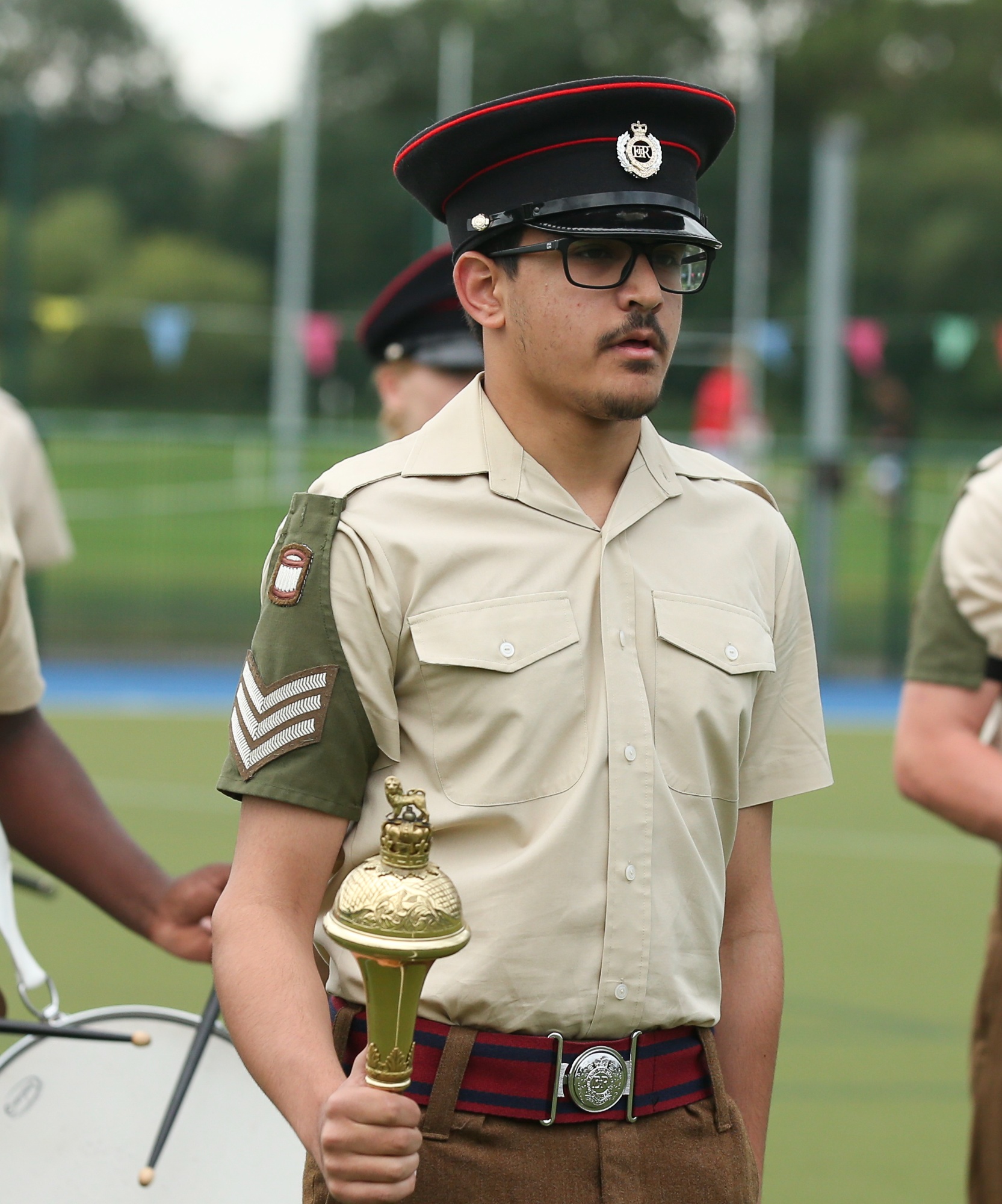 Every year a City Livery company presents an award to one member of adult staff & one Cadet, both belonging to any Royal Engineers badged Cadet unit within London District. The award consists of an engraved medal, certificate, cheque for £100, and an invitation to a formal lunch at Trinity House.
Our citation for Rami reads (in part) as follows:
"Rami was a founder member of our Contingent's Corps of Drums, & since taking over as Drum Major in September 2021 has led it with tact, stringent standards, & an attention to detail which has made it our School's 'go-to' group for public occasions; last term alone, the Corps of Drums performed at the Greater London RFCA Awards evening & two events for the School's 120th anniversary, & attended the National Cadet Music Concentration in October.
"Rami is one of only two members of his year group to have been appointed a Troop Sgt, in his case of Teeling (Recruit) Troop. The responsibility of leading a team of six members of his own year group as they have trained our 82 new Recruits from September 2021 has not daunted him; Rami has been active in allocating teaching to those best suited to deliver it, always willing to get stuck in himself when occasion demands. His bearing & turnout reflect his high personal standards, & he has proven excellent not only at drawing problems to our attention but also in helping to solve them. His popularity with his peers & juniors is a tribute to his fairness, competence, & natural authority.
"The past two years have not been easy, & one of the obstacles which Rami has faced in developing as a leader has been the cancellation of training activities & courses. He has attended every event which we have laid on, which has included an NCO Cadre (at which he shone in every assessment, including leading a section in the field); he has also completed his Silver Duke of Edinburgh's Award with the Contingent. His willingness to learn, one of the key traits of a good leader, is evident in his approach to everything which he does. We value him very highly and he is a credit to the Royal Engineers cap-badge which he wears."