St Benedict's at the National Gallery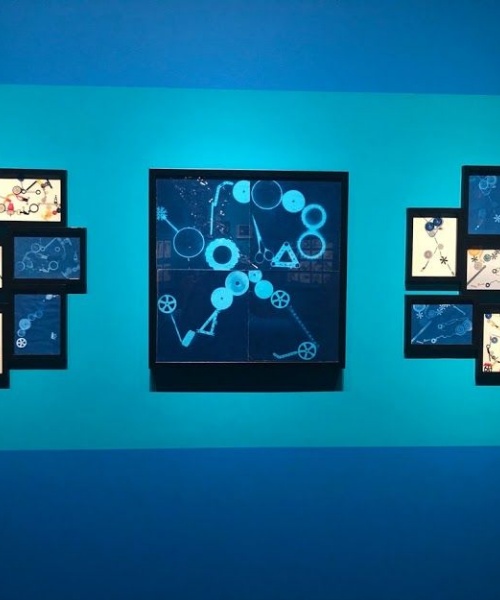 St Benedict's Junior School pupils' artwork and a video of their art-inspired drama is featured in the National Gallery's Take One Picture exhibition, which opened recently.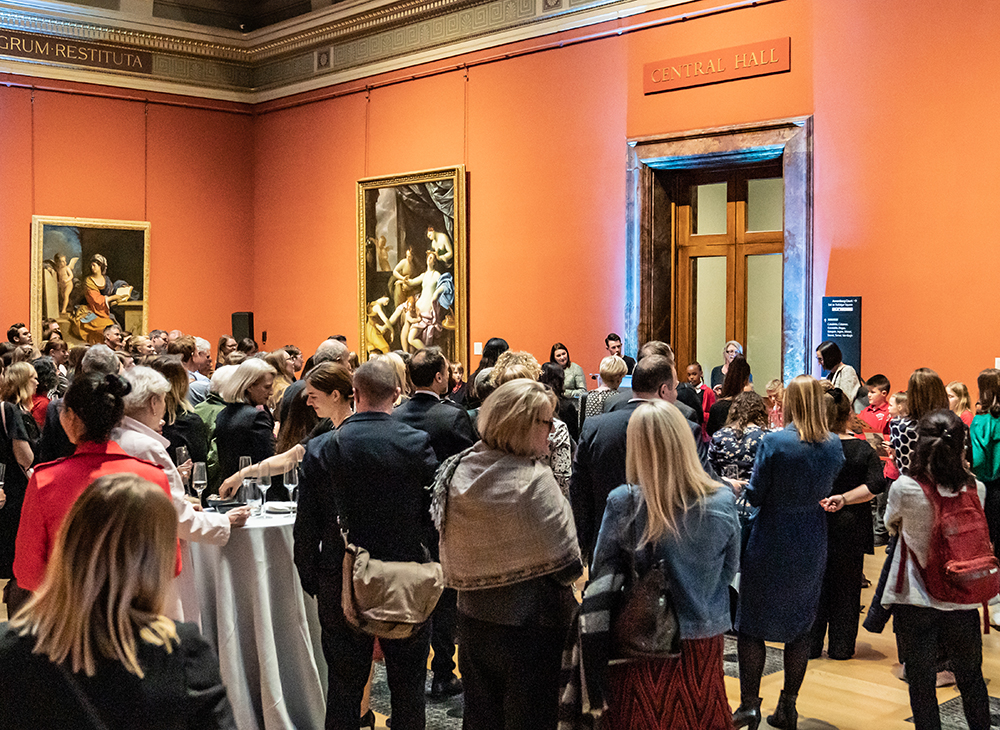 The National Gallery had invited primary schools throughout the UK to submit work exploring ideas raised by Joseph Wright's picture An Experiment on a Bird in the Air Pump. St Benedict's pupils became involved, with much inspired artwork, poetry and drama resulting. Some of the work was submitted to the National Gallery and now features in the Take One Picture exhibition.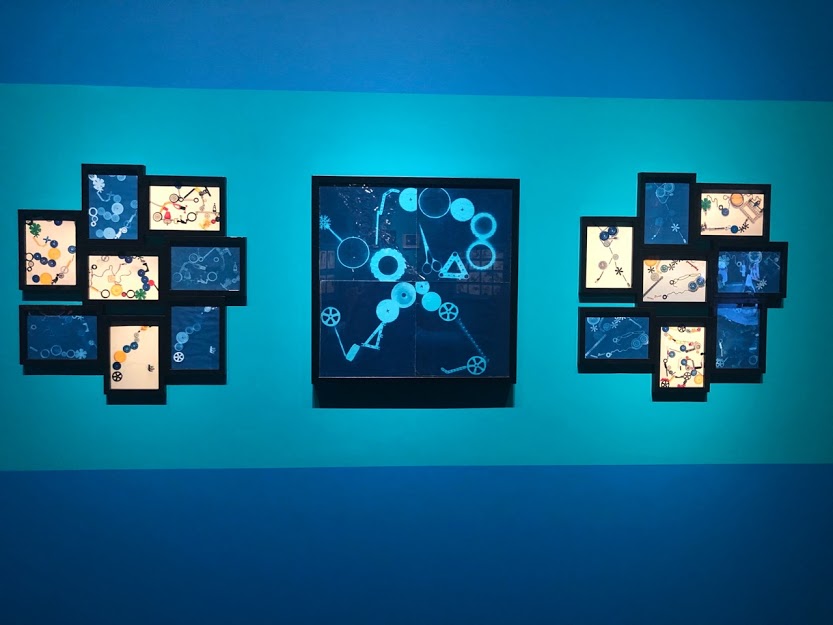 Year 5's striking pictures, based on blueprints of fantasy machines and created under the guidance of Mr Markou, appear on one wall of the exhibition. (Apparently, the colour scheme of the room was inspired by the work of our children!) And one spectator was overheard saying she "would like to have those pictures on my wall at home". A video of the Drama group's imaginative re-enactment of the scene from An Experiment on a Bird in the Air Pump, with each character voicing their thoughts on the experiment (directed by Mrs Rutherford and Mrs Sweetman, and filmed by Mr Gale) was also on display.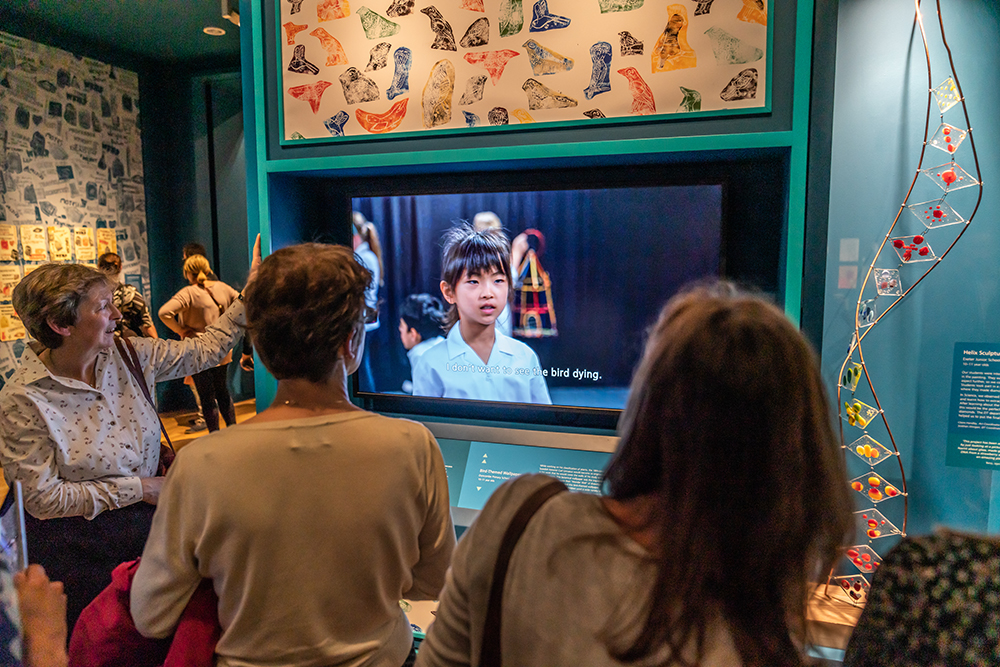 If you are in London pop into the National Gallery and have a look at this intriguing exhibition which inspired children from primary schools to make papier maché parrots, wooden bird boxes, to investigate lung function, to develop self-portraiture with ipads and paints, create parakeet wallpaper and many other insightful art works. Entry is free, and the exhibition is open until 11 August.