The Summer Concert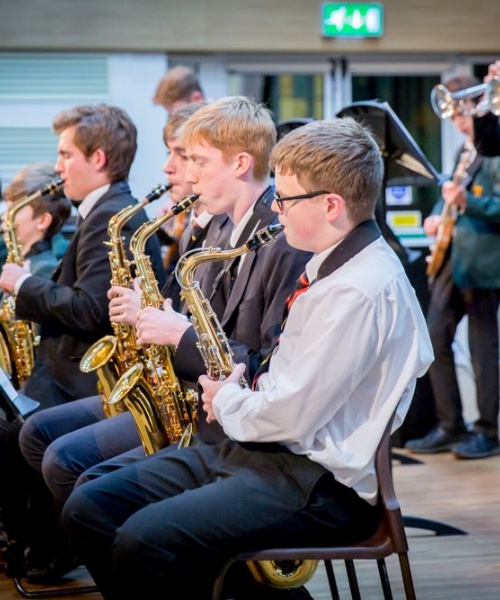 Soloists, choirs, ensembles and the St Benedict's Orchestra gave excellent performances of a wide range of music at the Summer Concert.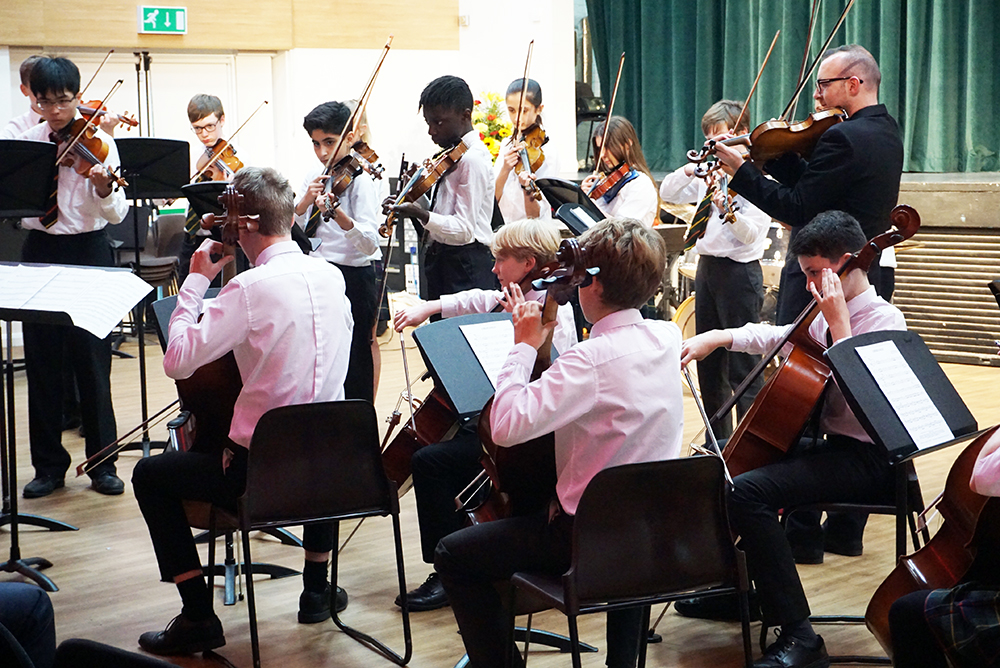 The concert launched with a scintillating Slavonic Dance from the orchestra – on top form following their recent performance of Mozart's 'Haffner' symphony at St John's Smith Square. Then came the String Ensemble, with an extremely stylish performance of Piazzola's Libertango, followed by the Clarinet Group's delightful, dance-y Caprice (Grundman).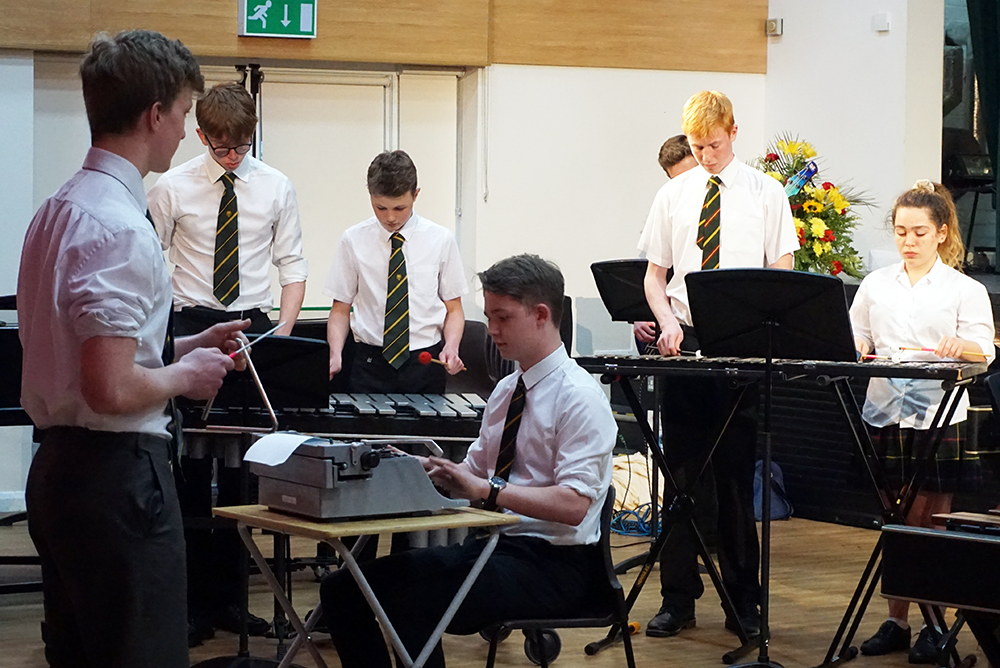 Percussionists were out in force, with Leroy Anderson's The Typewriter from the intermediate group, and New Order's Blue Monday from the Senior ensemble. Big Band then gave superb performances of the Hawaii Five-O theme (arr. Mertha) and Somewhere over the rainbow (arr. Wolpe).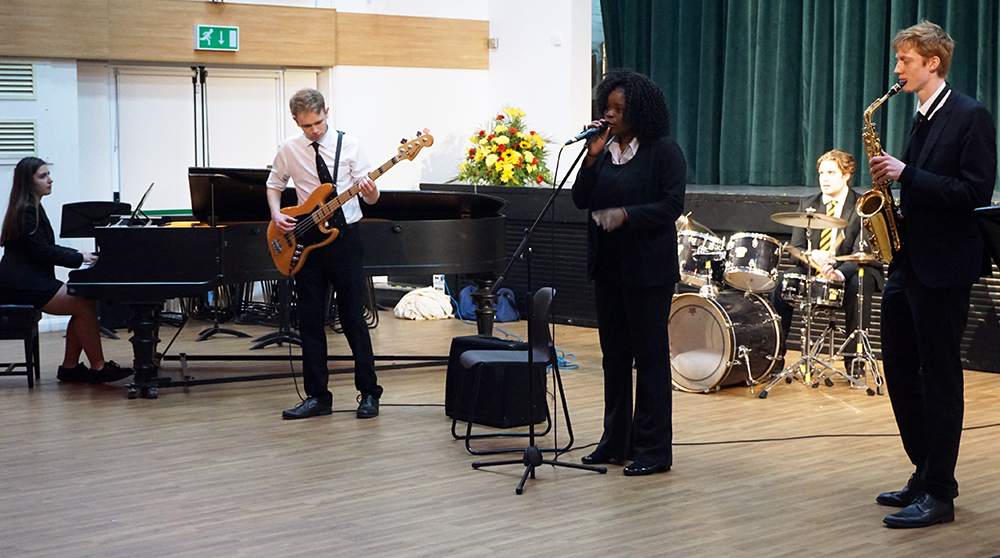 As ever, there was some excellent vocal music on the programme. The PAFTIES choir sang three a cappella arrangements - Side by side, Molly Malone and Mad World, and there was an expressive performance of Vaughan Williams' Silent Noon from Henry Saunders.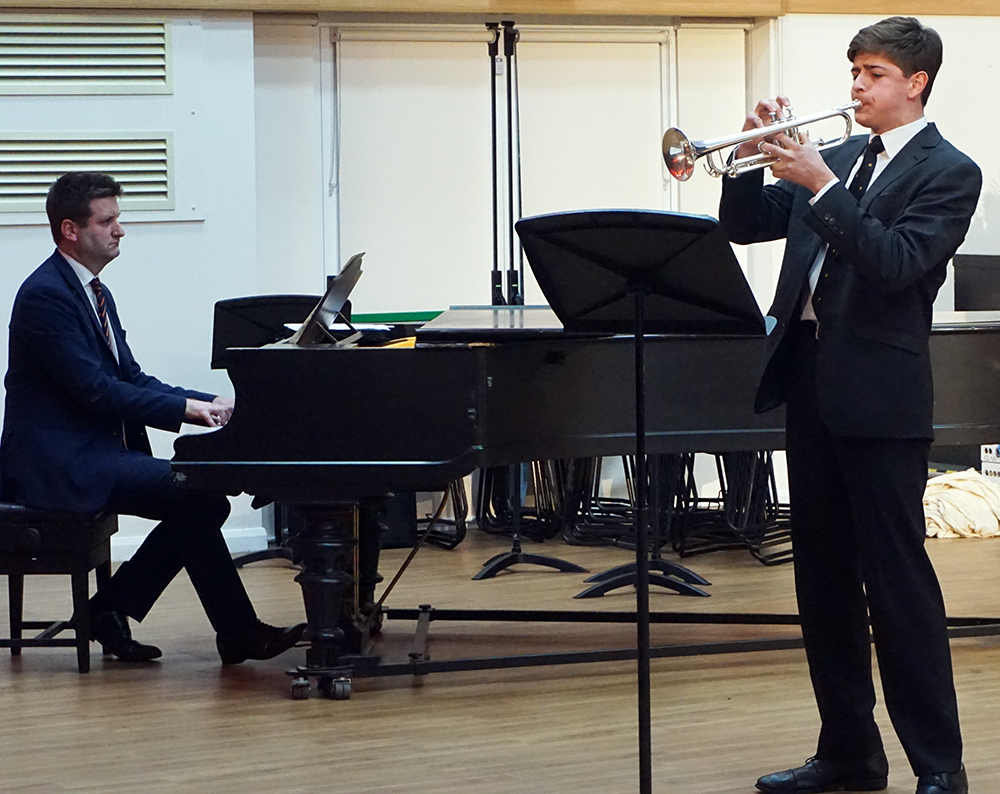 The Summer Concert is traditionally a platform for the talents of the Upper 6th leavers, who give their final musical performance at St Benedict's. The current Senior Jazz Band – Mfon Bassey, Lucian Mac-Fall, Fernanda da Silva, Conor Moon and Jack Leonard - bowed out with Etta James' song, I'd rather go blind . Fernanda da Silva played the first movement of Grieg's Piano Sonata Op 7; Benedict King (trumpet) played Bernstein's Red, white and blue; Jack Leonard sang It's hard to speak my heart (by Jason Robert Brown); Conor Moon (bass guitar) played Tower of Power's There's only so much oil in the ground; and Freddy Dempsey-Brown played Return flight (Rae) on saxophone.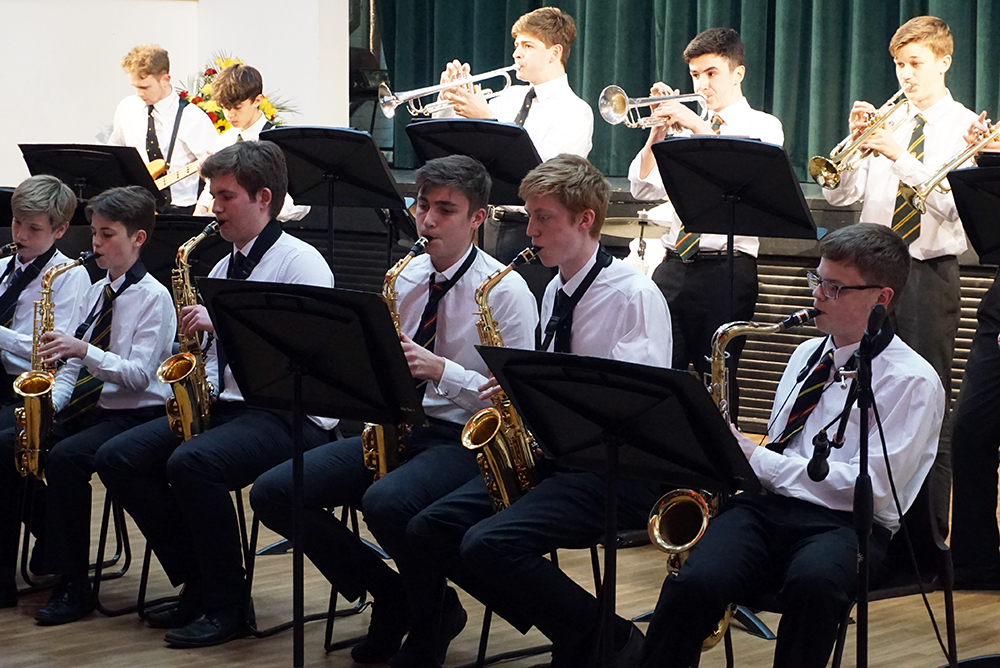 At the end of the concert, the Sixth Form leavers thanked the Director of Music (who has taught many of them for the past 12 years), all the music teachers and the Music Administrators for all their support and encouragement at St Benedict's.