Politics A Level Trip to New York and Washington DC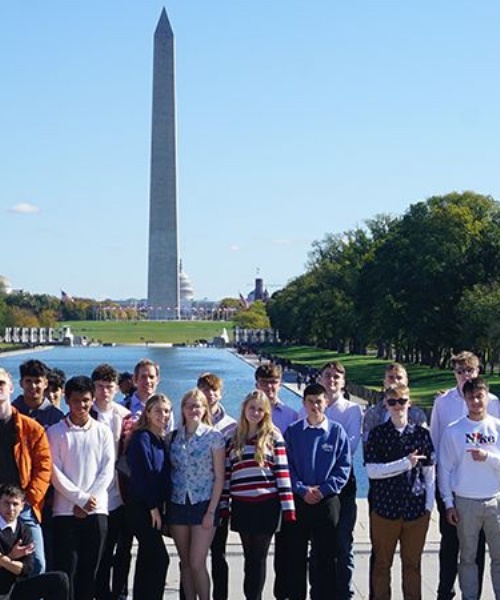 St Benedict's Sixth Form A Level Politics students went on a memorable and highly informative trip to New York and Washington DC over half-term.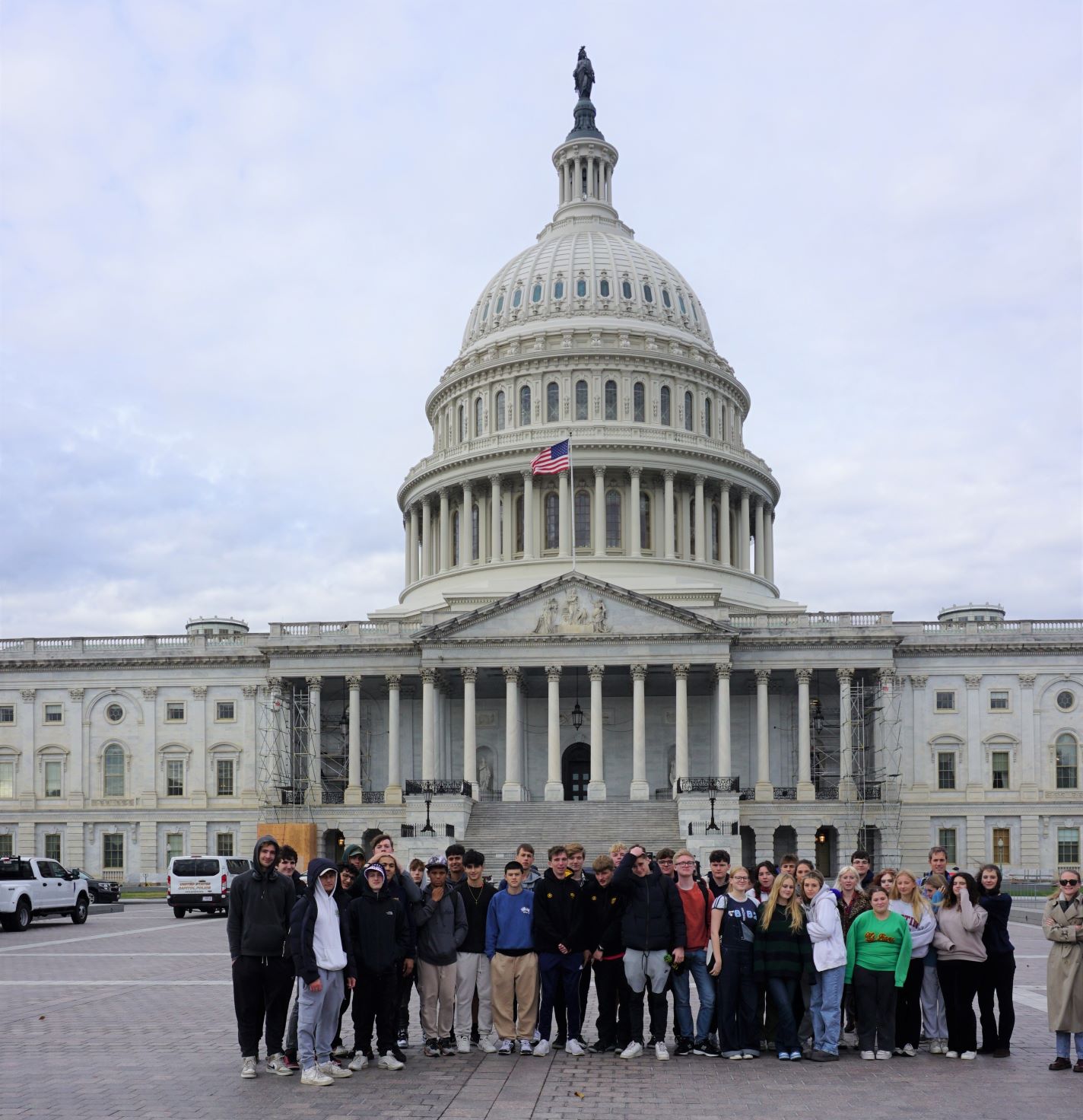 Erin R (Year 13) reports on the trip:
The New York and DC trip in the October half-term was a huge success. As the flight arrived at JFK airport, we were able to see a view of the skyline of the city. Looking out from the top of the Empire State Building was an incredible first experience of NYC and gave us a real sense of Manhattan as an island.
Throughout the trip we all gained a deeper understanding of both American and international political institutions as well as US history and culture. Going to a talk with a member of the World Bank in Washington gave us insight into their work and how the organisation has shifted its priority to an emphasis on global poverty reduction in recent years. Another talk given by a leading member of the Atlantic Council, again in Washington, educated us in the workings of a think tank engaged in US foreign policy; we were able to ask questions on various topics that interested us in their frame of work. They explained how they must work with US administrations with vastly different priorities – for example Trump and Biden. This gave us a realistic idea of what their work is like.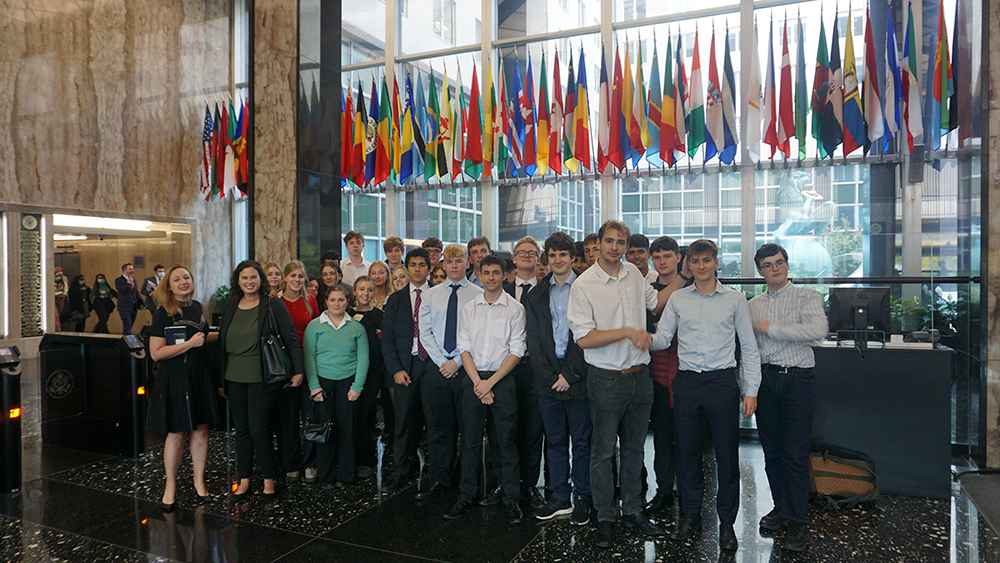 Visiting the United Nations was an incredible experience; after learning about it as part of the Global Politics A Level course we were able to combine real experience with our theoretical studies. We were given a tour in groups by an employee of the UN who gave us a real insight into the workings, successes and limitations of this iconic global political institution. A highly memorable part of the visit was seeing photos of people helped by the UN; of peacekeepers protecting those most in need, and the horrors of different weapons used in conflicts throughout the world. A global defence spending tracker showed that $50,000 a second is spent on defence globally. Sitting in the famous UN General Assembly, a room in which speeches have been made by those ranging from Nelson Mandela and Barack Obama to Emma Watson and Greta Thunberg, was awe-inspiring.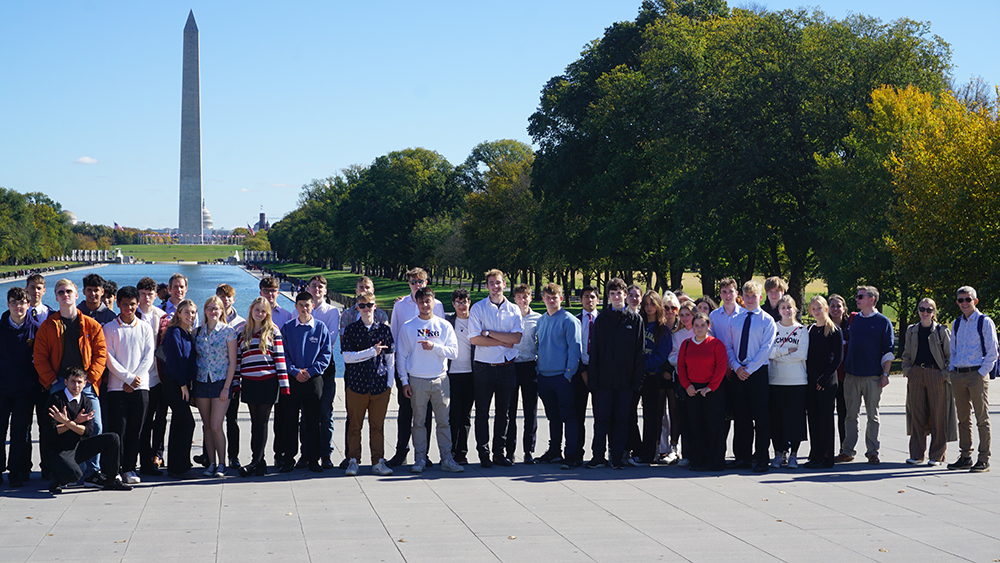 The first night in Washington we watched an NBA game – Washington Wizards vs Detroit Pistons. Being able to go and watch a sport that is so popular in America, in one of their own stadiums, was not only fun but allowed us to experience more of the American lifestyle. After the match we walked back to our hotel, going past the iconic Capitol building which was lit up in the dark.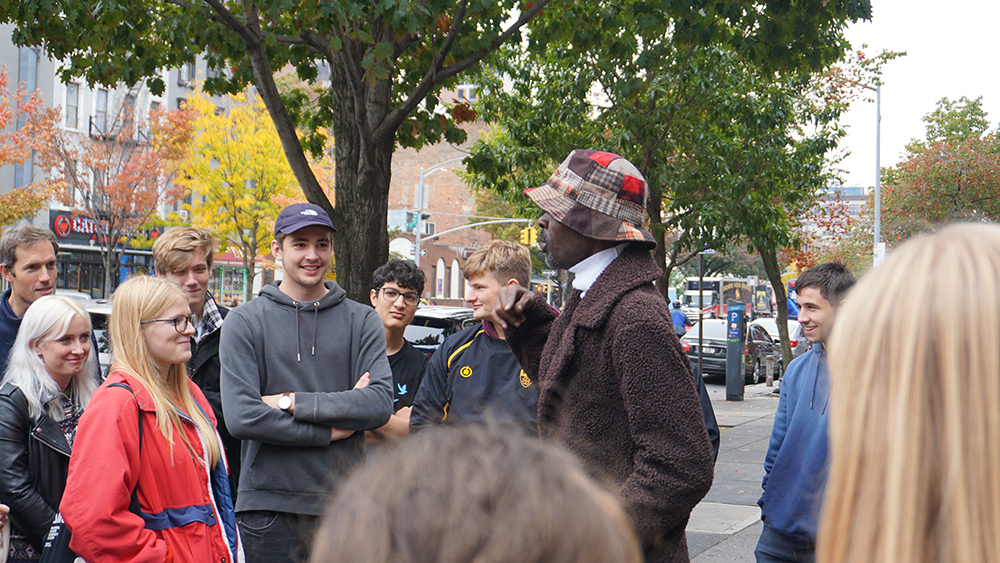 In New York, we experienced an enthusiastic, entertaining and highly informative civil rights tour of Harlem. Having grown up there himself, our guide gave us an in-depth description of the persecution and discrimination that people living in the neighbourhood received. This tied in with the tour of the African American Museum in D.C. later in the trip as we could link the history of African American civil rights with the improvement of civil rights and how they have shaped the Harlem of today.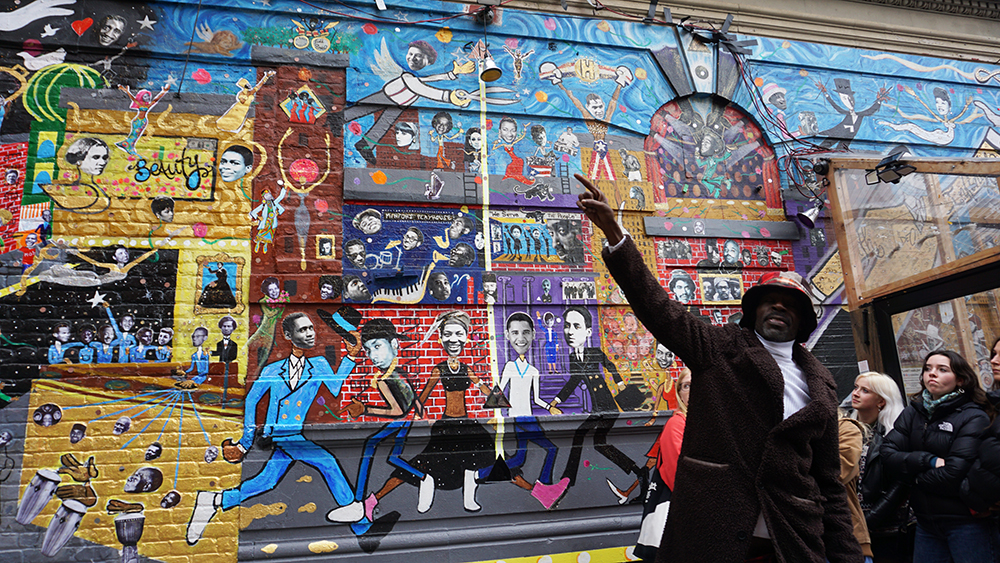 We stood in the shadows of all the major memorials in D.C. including on the steps of the Lincoln Memorial where Martin Luther King addressed more than 200,000 people in his famous 'I Have a Dream Speech' in 1963.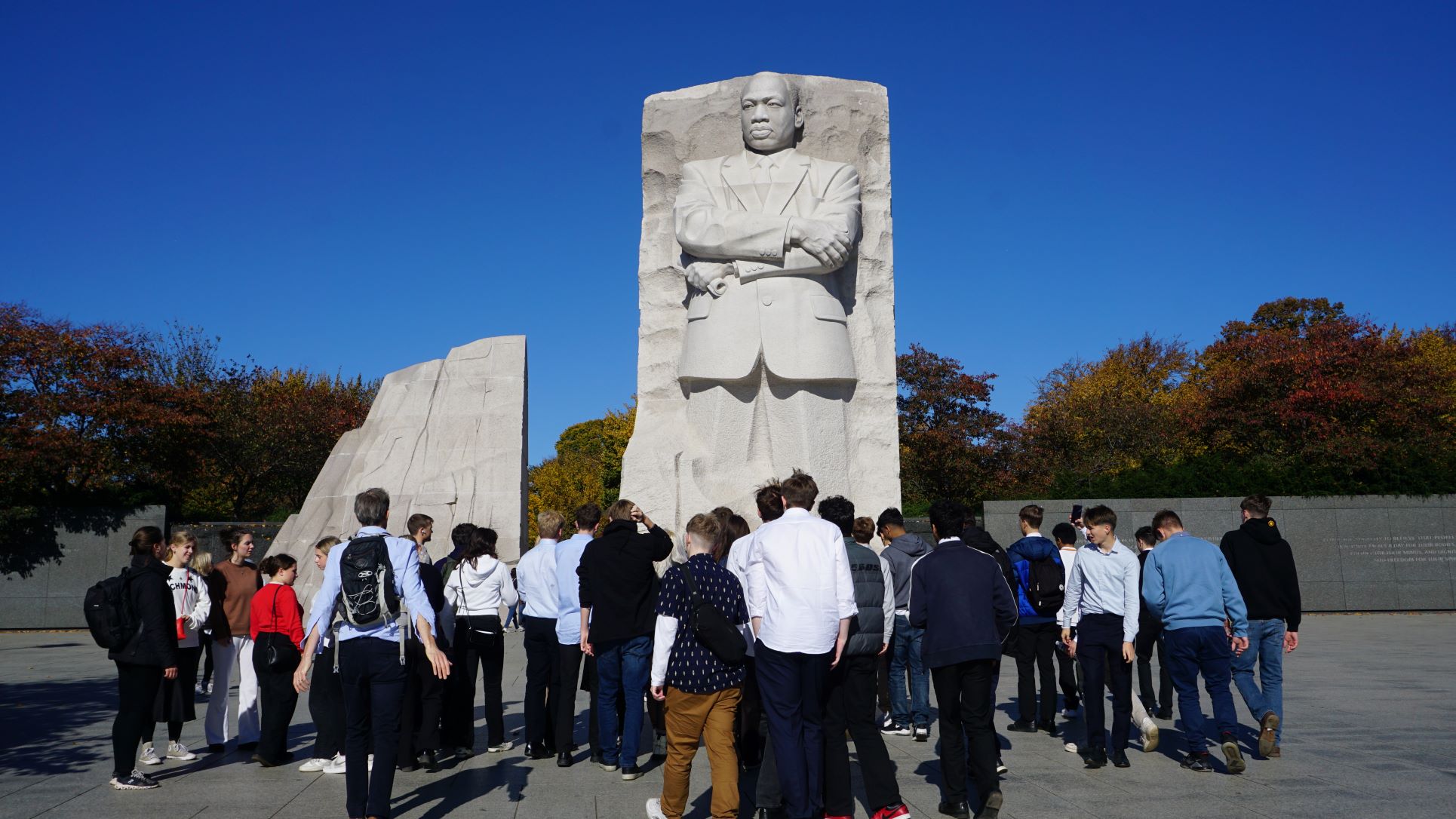 We returned to the UK on a night flight after a week of learning about the importance of American and international politics and an immersion in the exciting culture of the USA today.