Sixth Form Scholars' Evening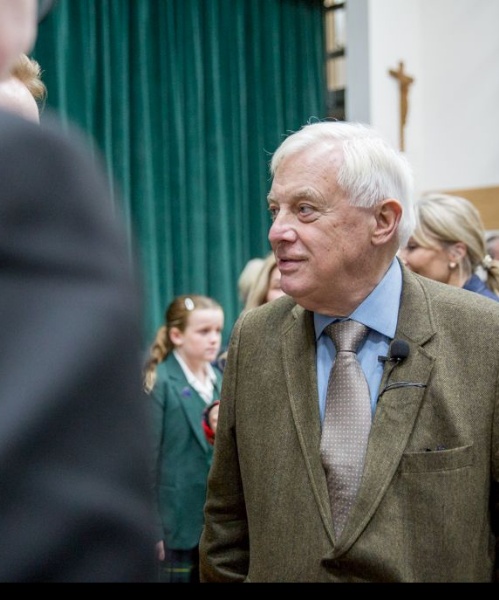 Lord Patten of Barnes, alumnus and Patron of St Benedict's, presented the Patten Scholarships on November 12th.
Lord Patten attends the Sixth Form Scholars' Evening each year. Chancellor of Oxford University and a Crossbench member of the House of Lords, Chris Patten was the last British Governor of Hong Kong and a Conservative politician until 2011.
In his address, Lord Patten said: "It is a pleasure and privilege to come to St Benedict's. St Benedict's made me. It taught me to read widely, to write a sentence which is free from clichés, and it gave me the wonderful Benedictine ideal of 'moderation in all things.' It provided an academic impetus which pushed me out into the world. And it is obviously encouraging these scholars to go out and take the world by the scruff of the neck."
The evening was attended by parents and St Benedict's scholars aged 11 upwards; it began with four Patten Scholars in their final year talking about how they had used their awards to develop their academic interests.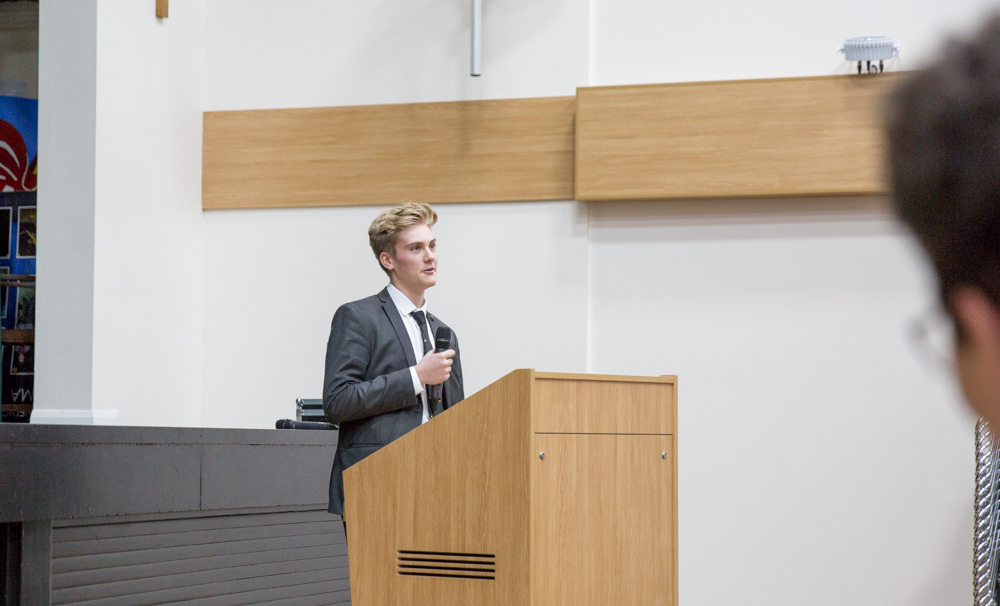 Eddie Bannister had attended a three-day Astrophysics course at Royal Holloway College, which had included low-temperature physics, parallax astronomy and an introduction to LIGO centres (Laser Interferometer Gravitational-Wave Observatory).
Paulina Sienniak, who wants to read Classical Archaeology and Ancient History at university, attended a course at UCL on the Greco-Roman period of ancient Egypt, and an ancient Greek course at Durham University. At St Benedict's, she has given a presentation entitled Archaeology: a destructive or preservative force?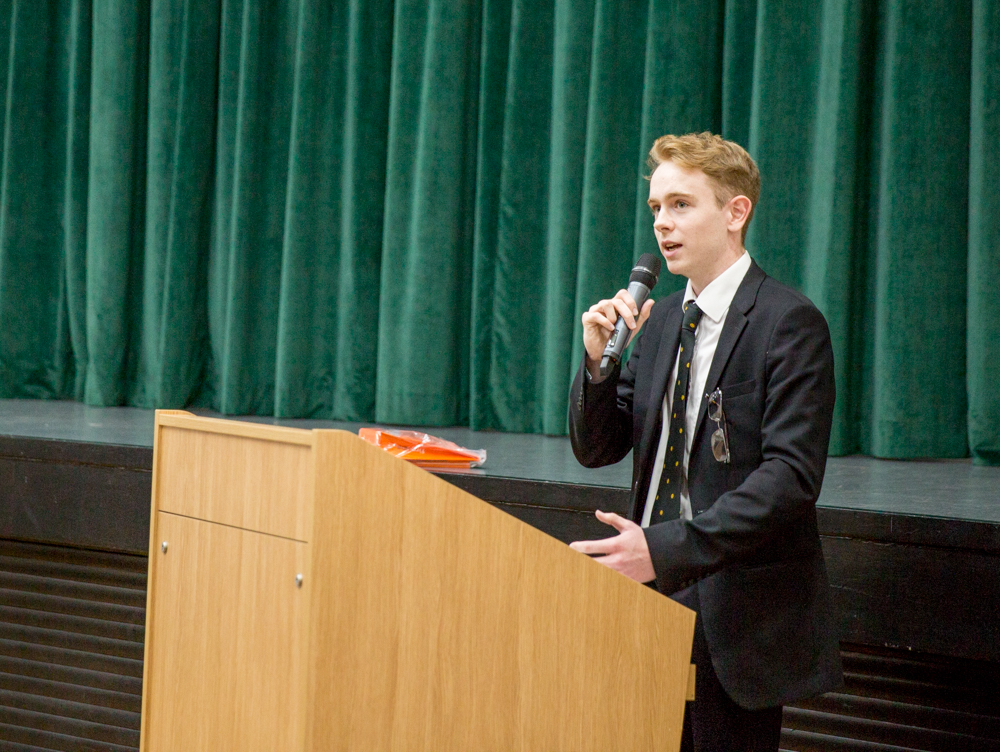 Conor Moon visited Austria and Germany in the summer, a trip which neatly combined all three of his A levels – German, History and Music. A mixed itinerary included a Mozart concert in Salzburg, a closely controlled visit to Hitler's Eagle's Nest, and Dachau Concentration Camp.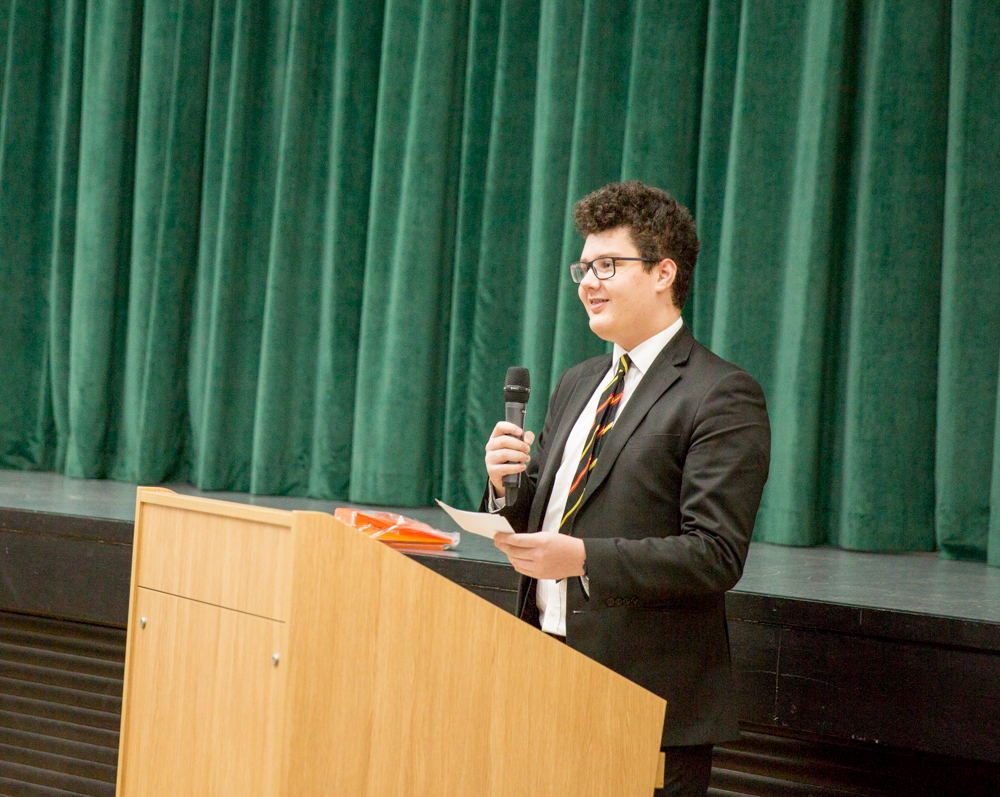 Max Lubowiecki (who has been a pupil at St Benedict's since he was three years old) talked about his enthusiasm for mathematics, and the logical, structured steps that absolutely prove a conjecture. He had attended a two week course at UCL, looking at the Riemann zeta hypothesis (which had been the subject of his EPQ).
All four described how St Benedict's had encouraged them to read widely, be intellectually curious and open to learning about all manner of things - from marine biology to music. They also spoke about the Trethowan Society's weekly meetings, which offer many additional opportunities for debate and academic exploration.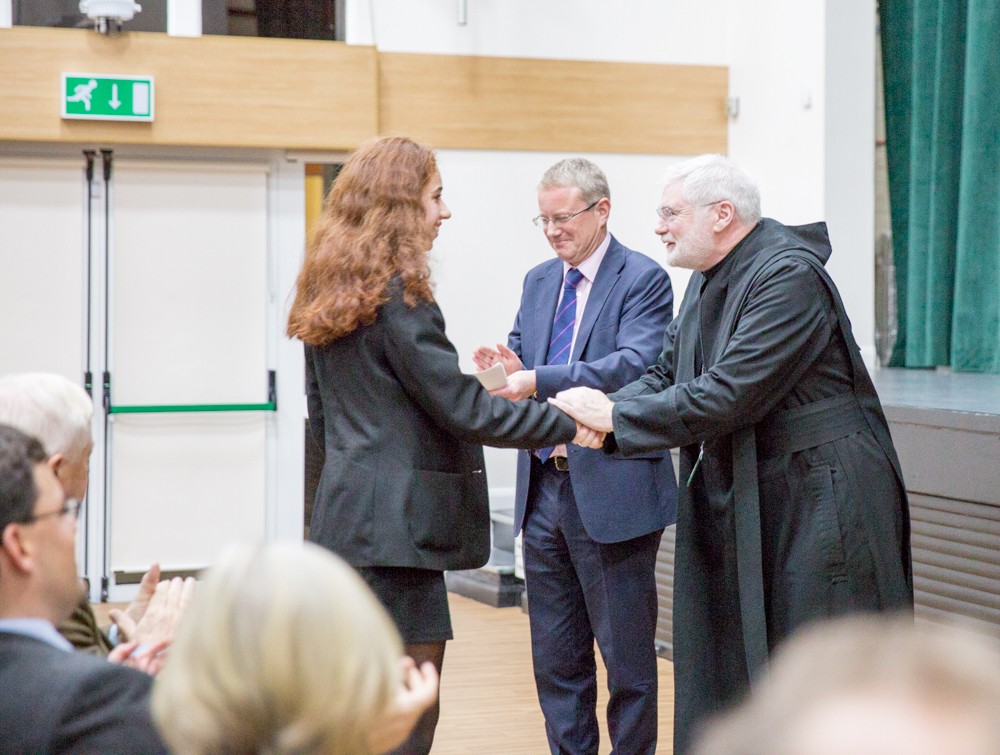 The new Lower 6th academic scholars were presented with their awards by Lord Patten, Abbot Martin Shipperlee and the Headmaster, Mr Johnson.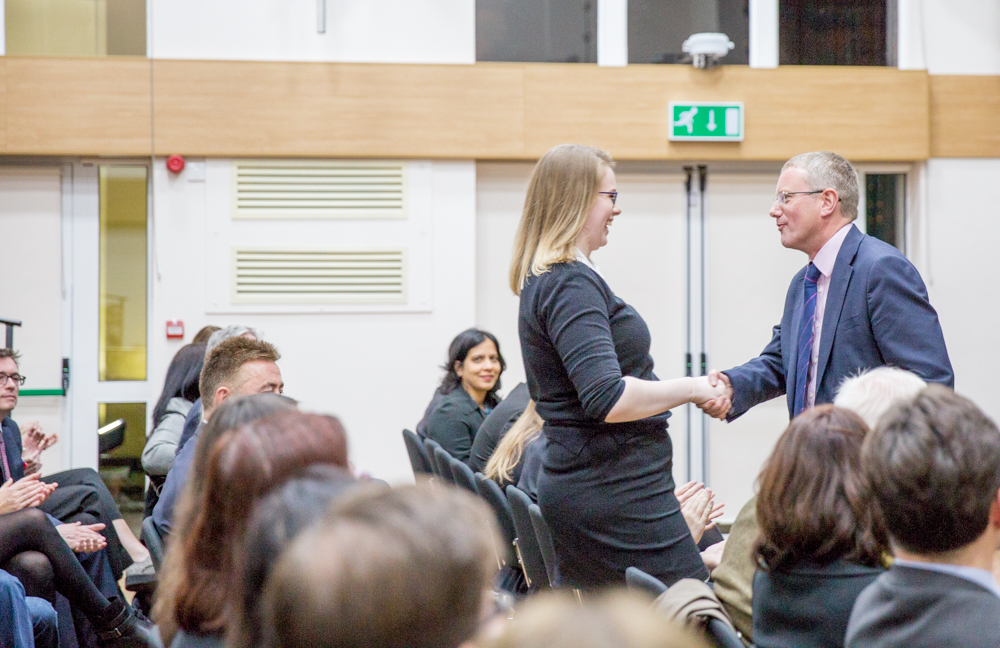 Finally, Lord Patten gave the scholars a high ideal to live up to: the Hellenic virtue of arete, which in the Homeric world meant achieving excellence in all things, and fulfilling one's full potential. Sir Roger Bannister, he said, had exemplified arete; not only in running the first sub four-minute mile at the age of 25, while practising as a junior doctor, but in making an important contribution to academic medicine over the next forty years in the field of neurology. He urged St Benedict's scholars to make the most of the wide experience that life has to offer: "University is not the end of the road. Go out and repay your parents, your genes, and St Benedict's."