St Benedict's book Week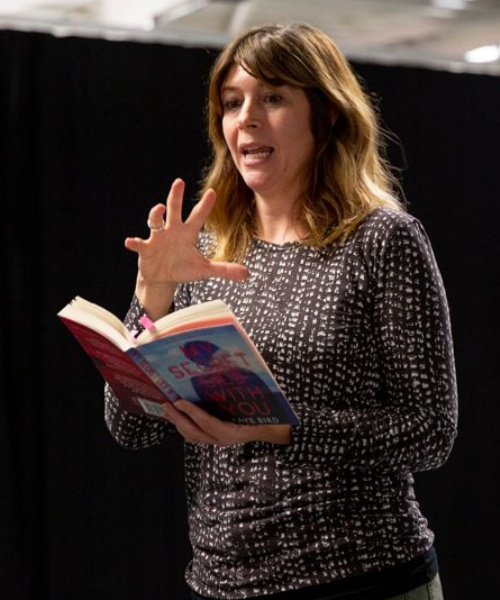 Book Week was a varied and interesting sequence of author visits, lunchtime storytelling, competitions and time devoted to reading and discussing good books.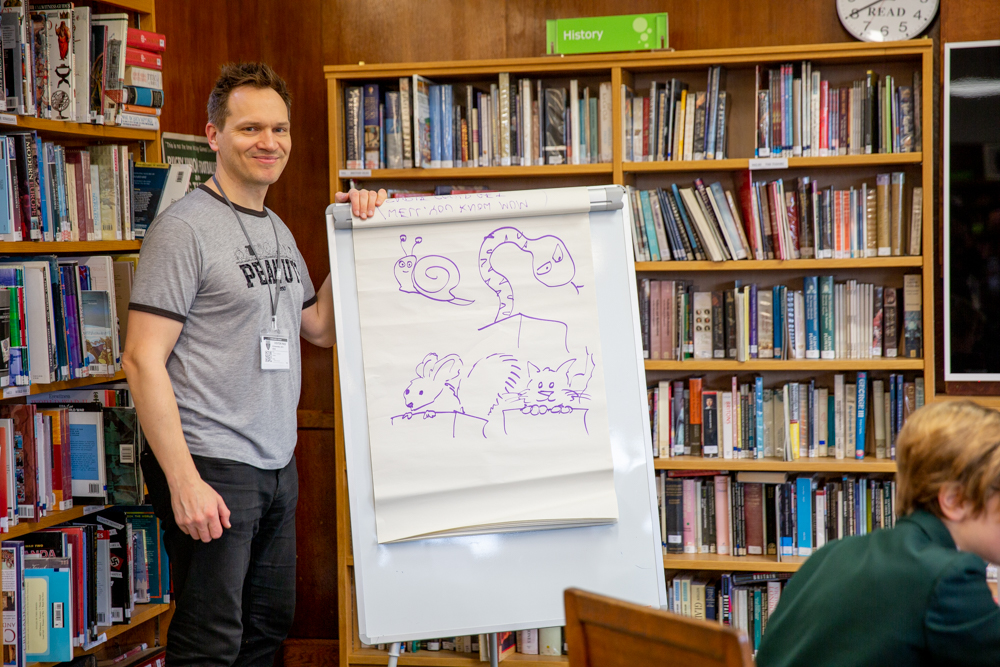 The week began with a return visit from author and illustrator Richy K Chandler, creator of Lucy the Octopus, who talked to year 7 about telling stories through sequential art. Richy introduced examples of his wide-ranging comic work, followed by some on-the-spot drawing, before pupils had the chance to sketch out some of their own comic strip ideas. Many pupils were inspired by Richy to look into graphic novels and create their own.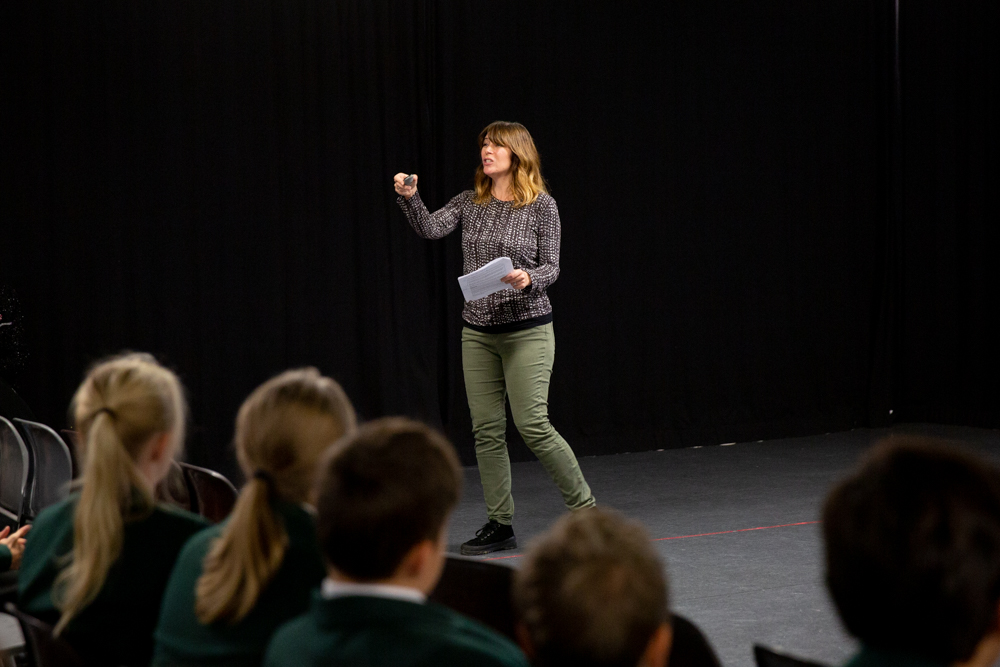 Faye Bird, author of My Second Life, My Secret Lies With You and What I couldn't tell you, talked to pupils in years 7 and 8 about her life as a writer: from her childhood ambition to write books, to working in a literacy agency, and finally to writing fiction for young adults. She talked about the process of writing stories, creating new characters and plots while sometimes drawing on personal experience, and about the 'hard graft' of good writing.
Lunchtime events included a Question Time session on Harry Potter and the Philosopher's Stone in the Cloisters, with a panel of experts and lots of fiendish queries from an audience of avid Potter fans. And Mr McWilliams read from this year's Carnegie Book Award Winner The Poet X by Elizabeth Acevedo - the tale of a young girl in Harlem who discovers slam poetry, pouring her frustration and passion onto the pages of her notebook.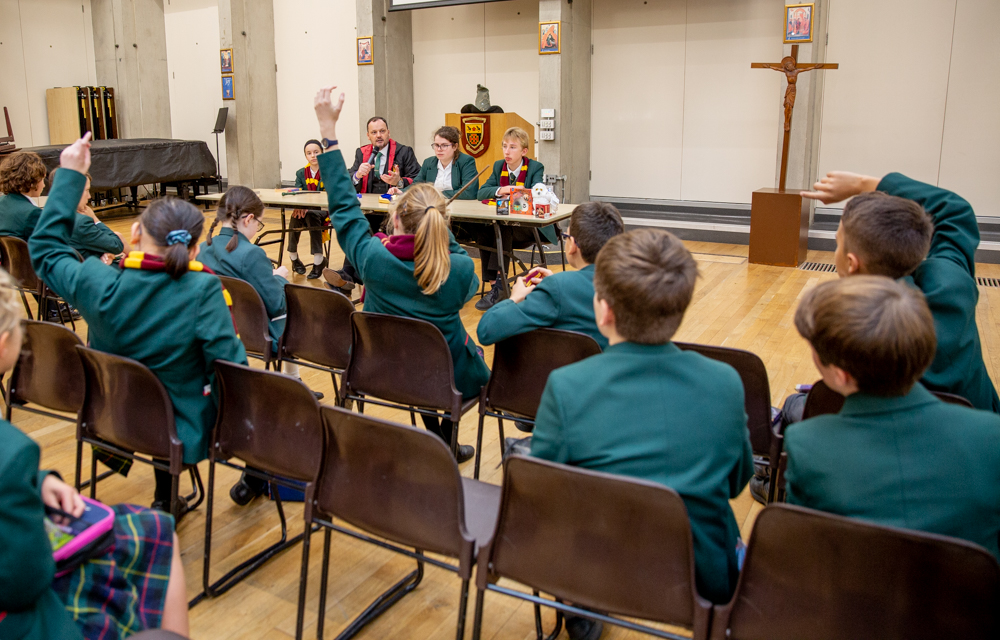 The latest 'Thinking Forum' was devoted to books, allowing pupils to address the question, 'Is interest in Dystopian novels a reflection of society's anxieties?'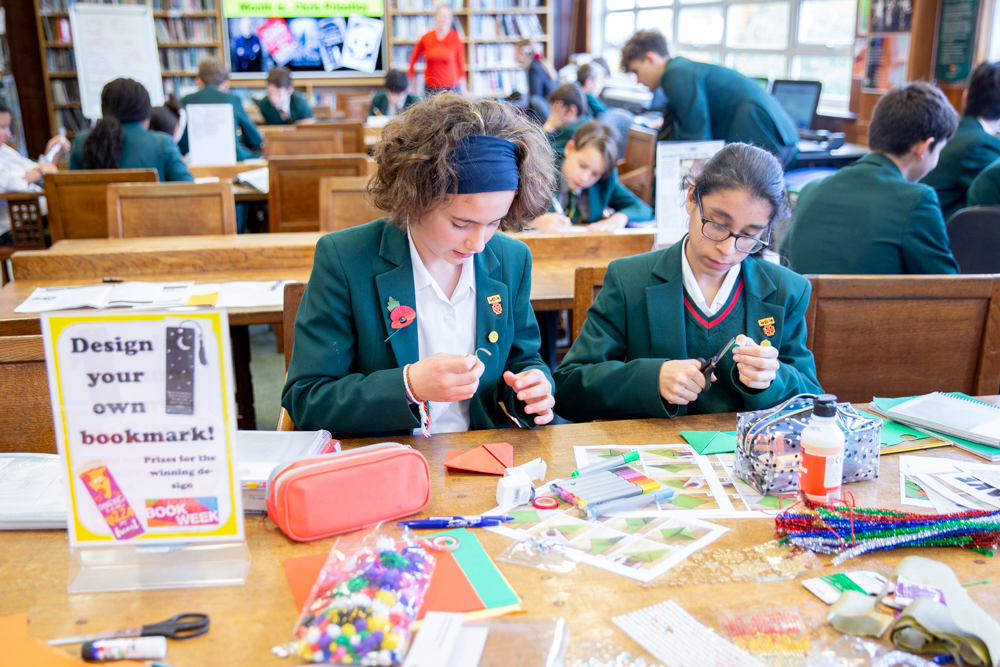 The week concluded with a short story, with each lesson throughout the day beginning with a section of The Phone Goes Dead by Anthony Horowitz.