Leadership
CCF
The Combined Cadet Force
The Combined Cadet Force, or CCF, conducts military-style training each week with the support of the Regular Army. Boys and girls aged 13 (Year 9) upwards can join the CCF, and many continue until they leave at the end of the Sixth Form. Cadets have the opportunity to participate in a wide range of activities including shooting, adventurous training and tactical exercises. Senior cadets are trained in leadership and given responsibility for younger cadets. There is a Field Weekend each term as well as a week-long Summer Camp, and there are many other voluntary camps and courses throughout the year.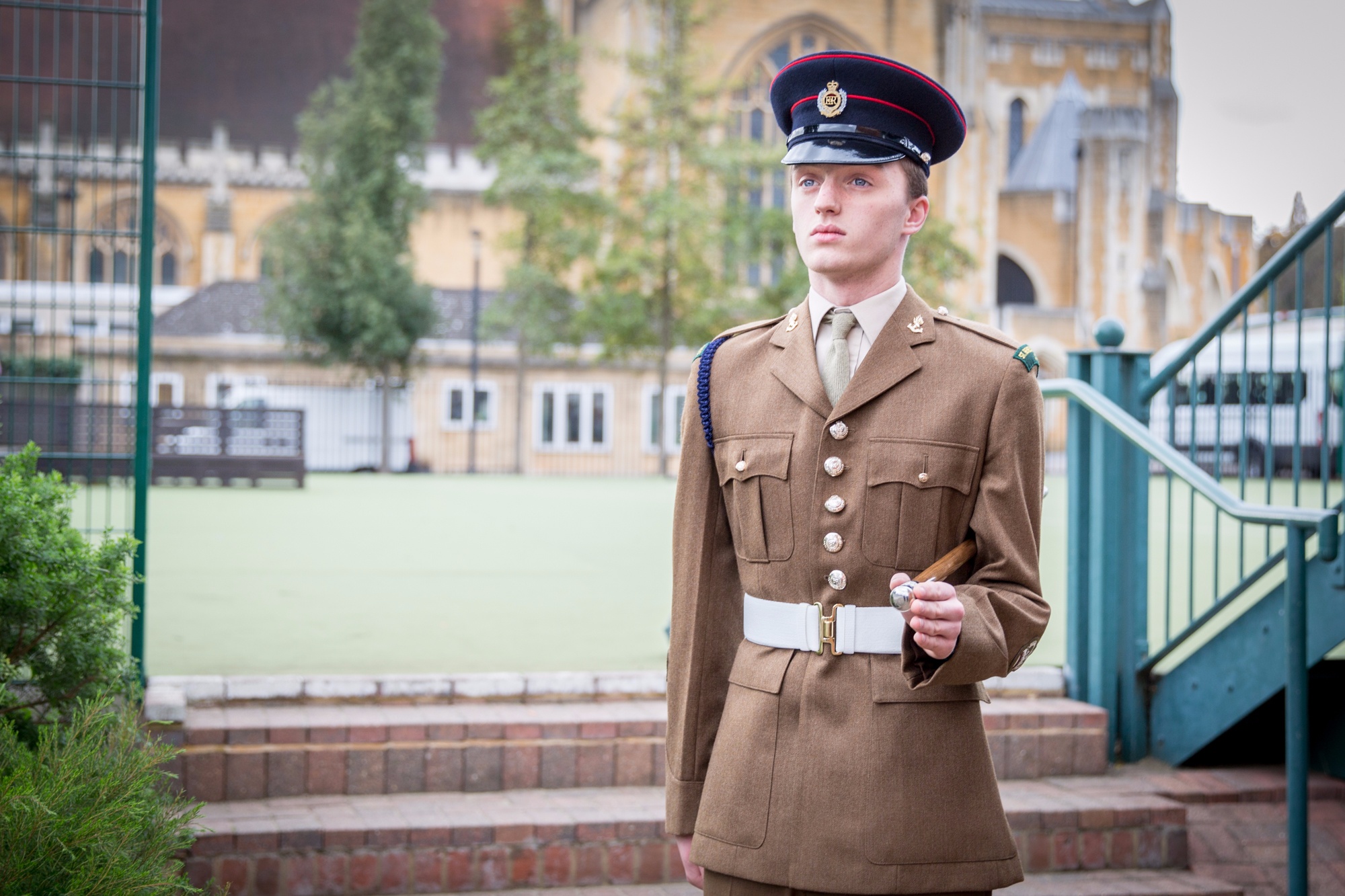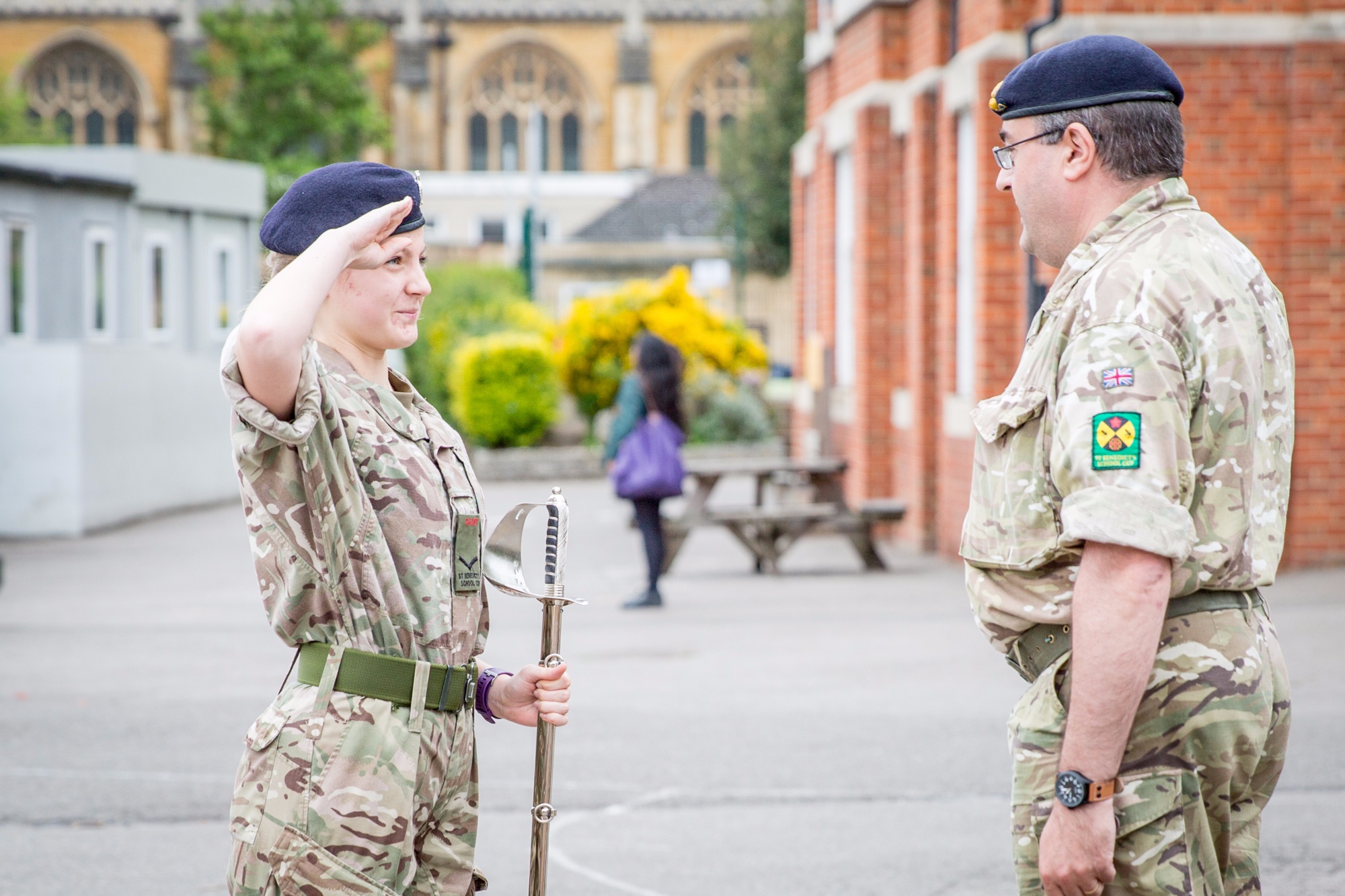 DofE
Duke of Edinburgh
The Duke of Edinburgh's Award scheme takes St Benedict's pupils out of their comfort zone and into the wilds. Bronze, Silver and Gold awards provide valuable experience of teamwork and perseverance as well as survival skills and navigation. They consist of different challenges: Skills, Physical, Volunteering, Expedition and, for the Gold award, a Residential activity. D of E is highly regarded by universities and employers, who recognise the level of personal development the awards represent. Gold is a particularly impressive achievement, and the awards are formally presented at St James' Palace.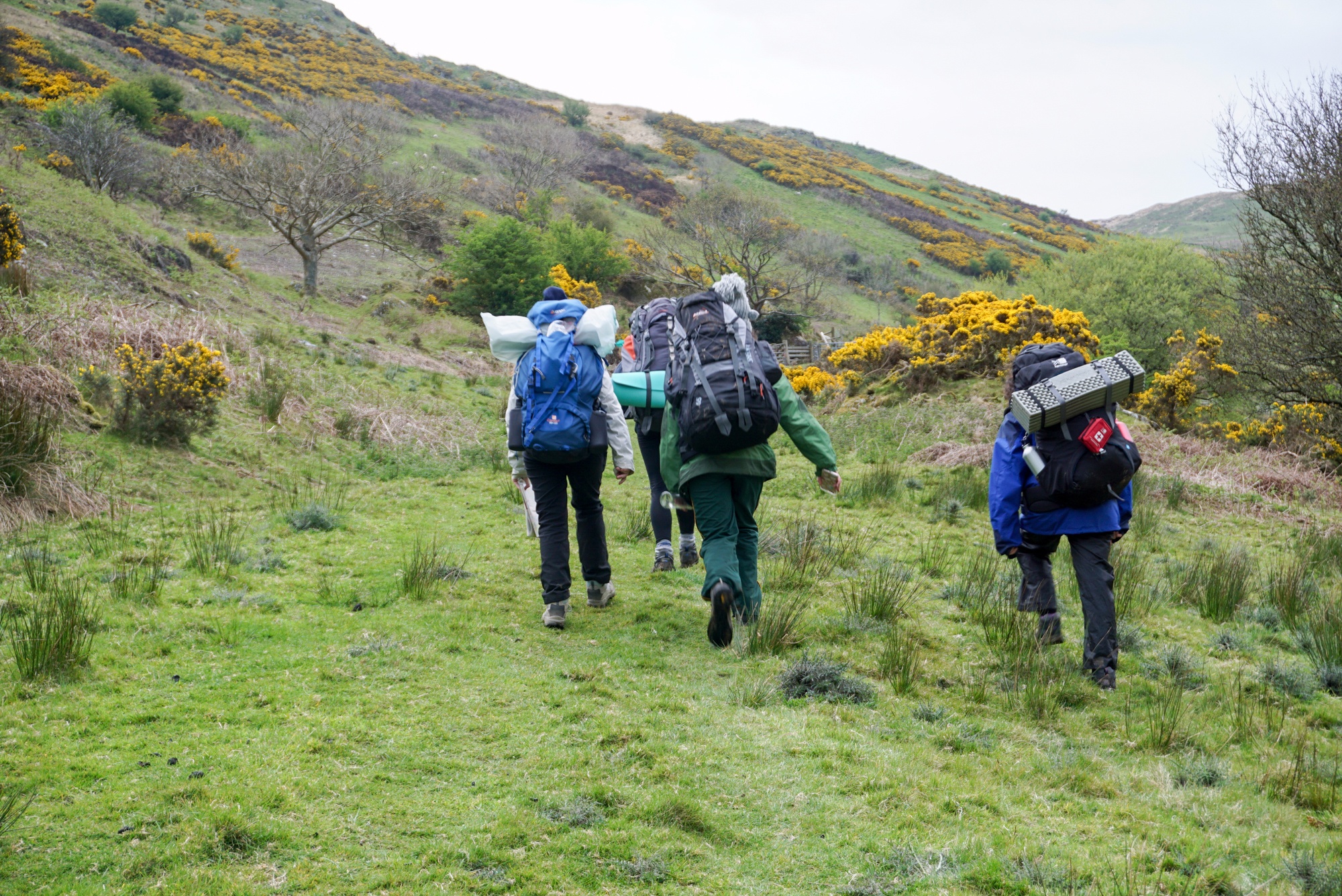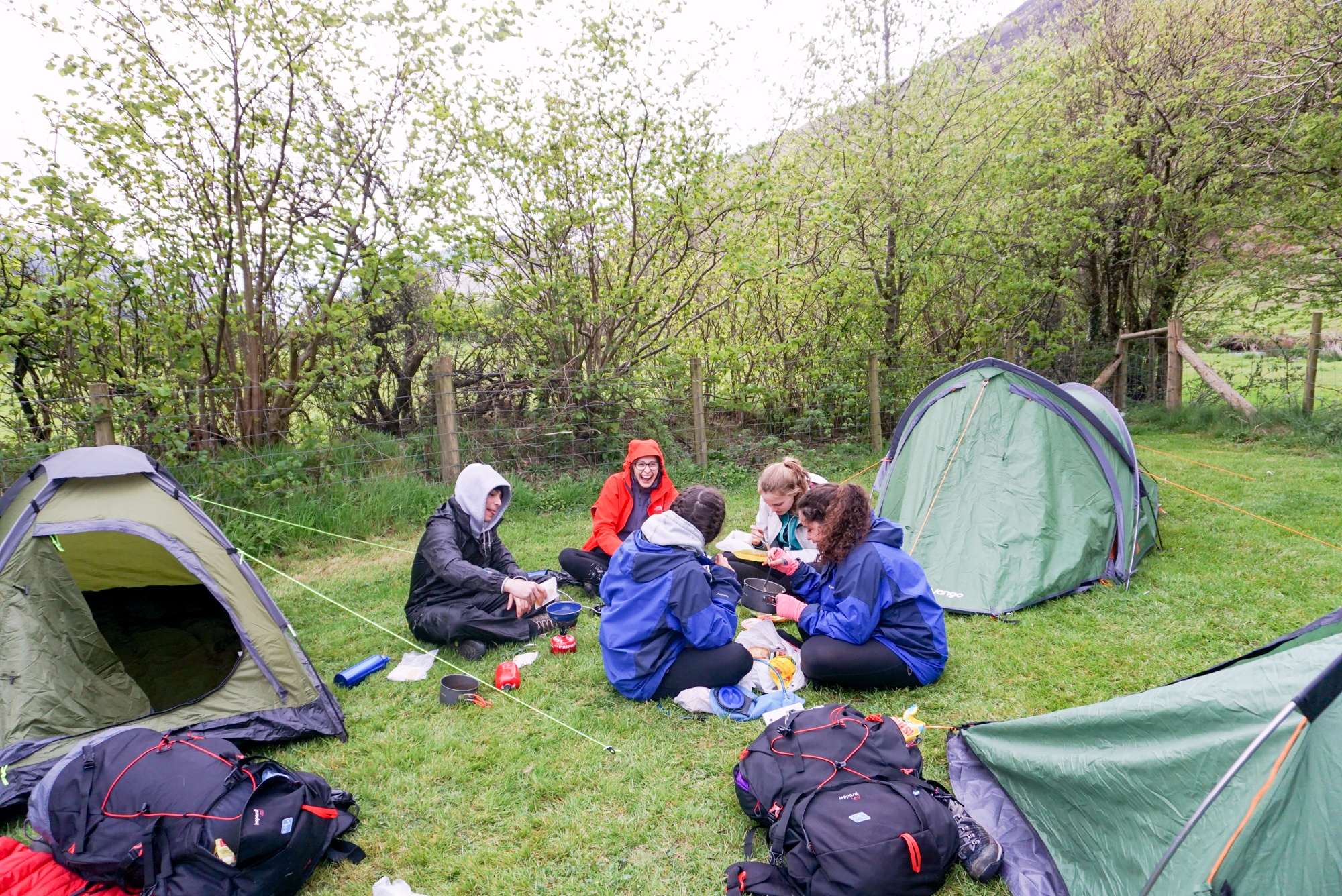 House System
House System
When pupils join St Benedict's they are assigned to one of our four houses – Barlow, Gervase, Pickering or Roberts - named after the Benedictine martyrs who gave their lives for their faith.
The house system gives pupils many opportunities to collaborate with those of other age groups. These include raising money for house charities, sports tournaments and an annual music competition.
House points are awarded for involvement and achievement in sport, music and other areas of the school's very full and varied co-curricular programme.
The house system encourages leadership too, as House Captains and house representatives organise events and encourage widespread and enthusiastic involvement. In addition House Colours are awarded from the Upper 4th (Year 9) for outstanding overall contribution to the life of the school.
The House Cup is awarded to the overall winning house at the end of the academic year.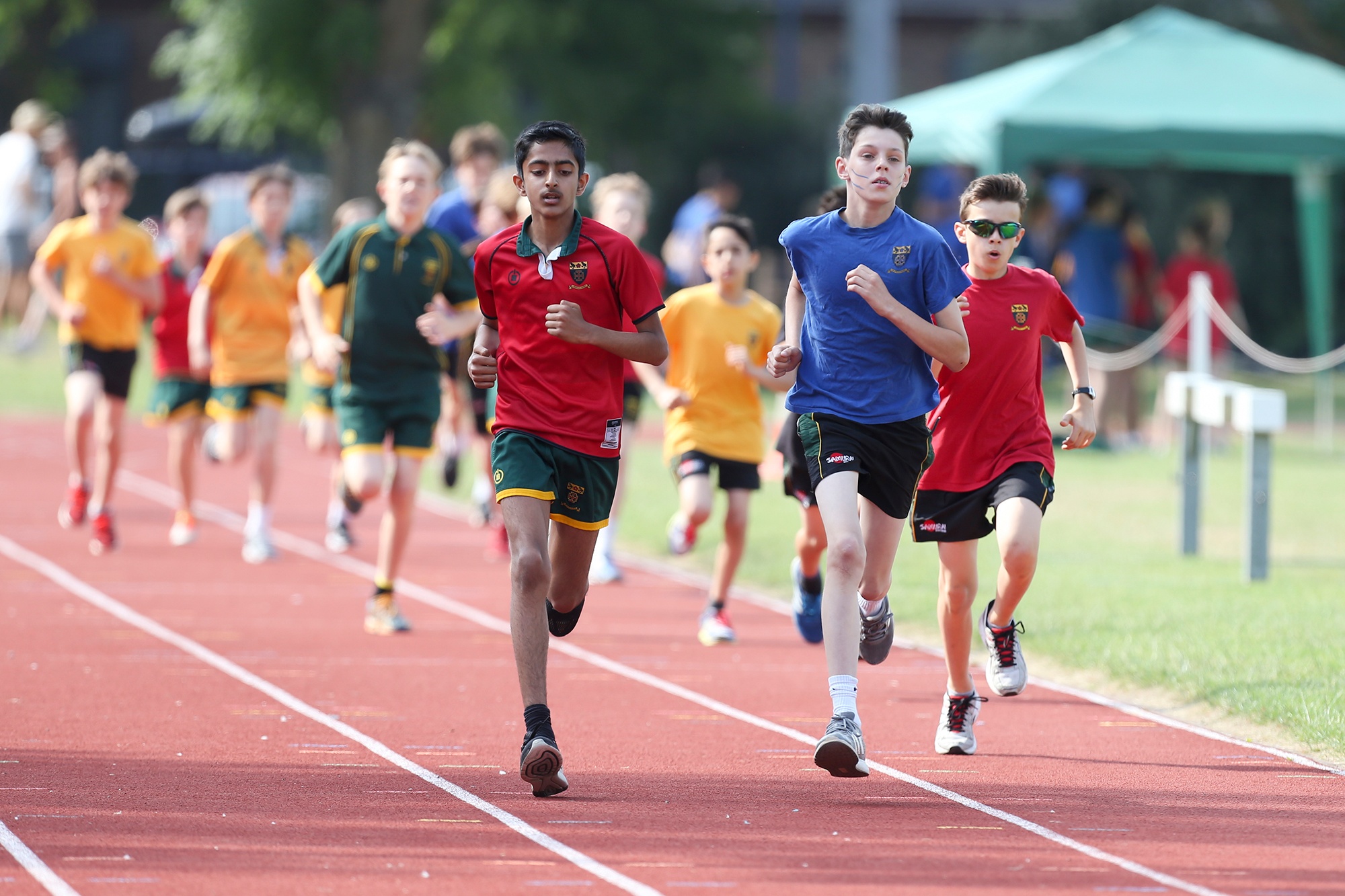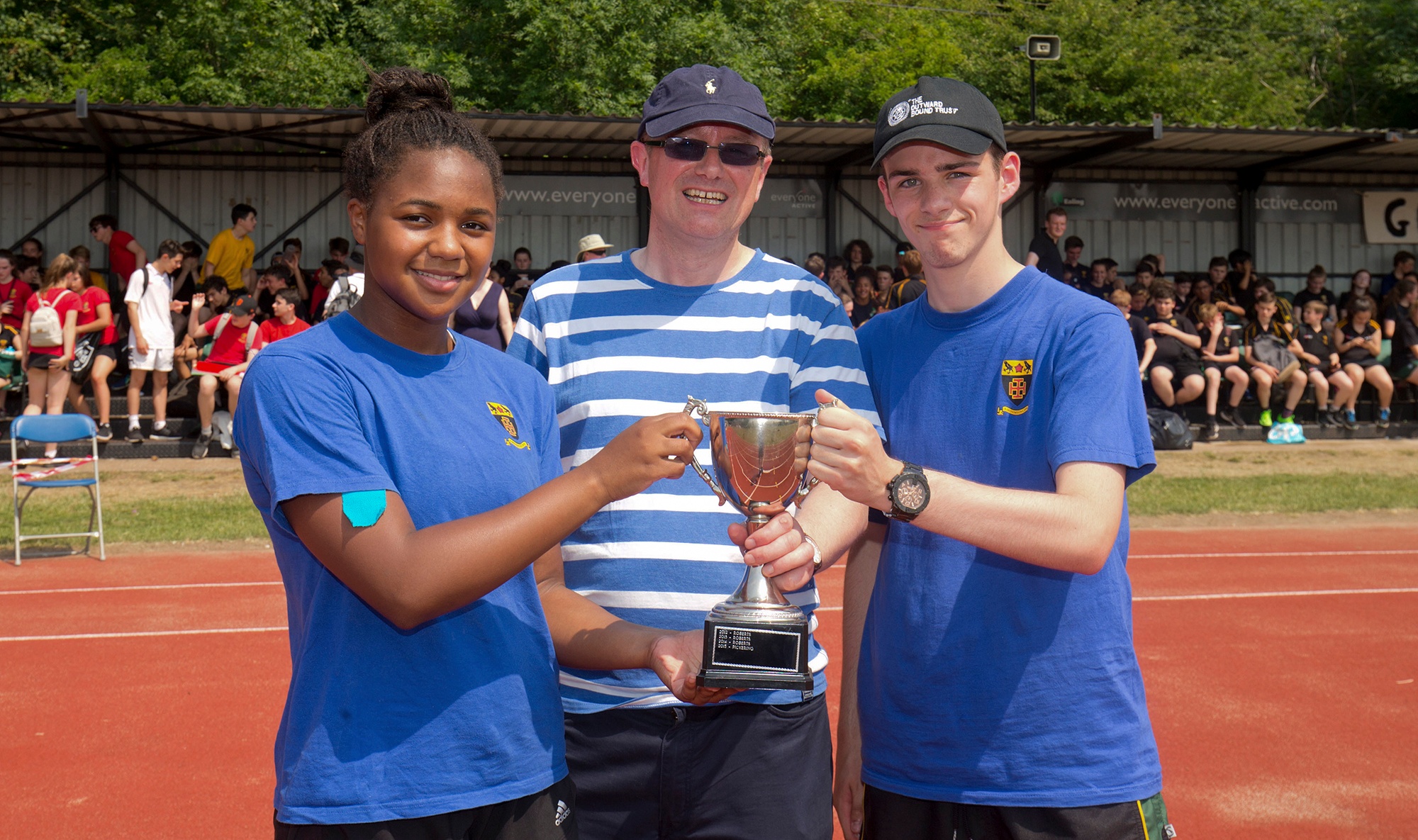 The St Benedict's CCF
The CCF exists in some 500 independent & maintained schools throughout the country & has expanded massively in recent years. There is no obligation or expectation that a Cadet who joins the CCF in Year 9 will go on to join the Armed Services; the aim of the CCF is to develop transferable skills & qualities which will be useful in later life. These include leadership, responsibility, self-confidence, initiative, reliance, team spirit, & pride in one's appearance & Contingent.
Activities incorporate varied & interesting training with a military bias: training may include shooting, military exercises, outdoor pursuits, personal development exercises, obstacle courses, & visits to Regular Army units. All of this will provide background knowledge of the British Army, in particular the Corps of Royal Engineers, whose cap-badge we are privileged to wear. Cadets will also engage with pupils from different year-groups & social groups, especially since our Contingent recruits not only from St Benedict's, but also from the Cardinal Wiseman Catholic School in Greenford.
Duke of Edinburgh's Award Scheme
The Duke of Edinburgh's Award consists of:
Volunteering: undertaking service to individuals or the community.
Physical: improving in an area of sport, dance or fitness activities.
Skills: developing practical and social skills and personal interests.
Expedition: planning, training for, and completion of an adventurous 2, 3, and 4 day trek in increasingly challenging terrain – from the Chiltern Hills (Bronze) to Snowdonia (Gold).
At Gold level, participants must do an additional fifth Residential section, which involves staying and working away from home for five days, doing a shared activity.
D of E is highly regarded by universities and employers, who recognise the level of personal development the awards represent. Gold is a particularly impressive achievement, and these awards are formally presented at Buckingham Palace or St James' Palace, often by HRH Prince Edward.