English Language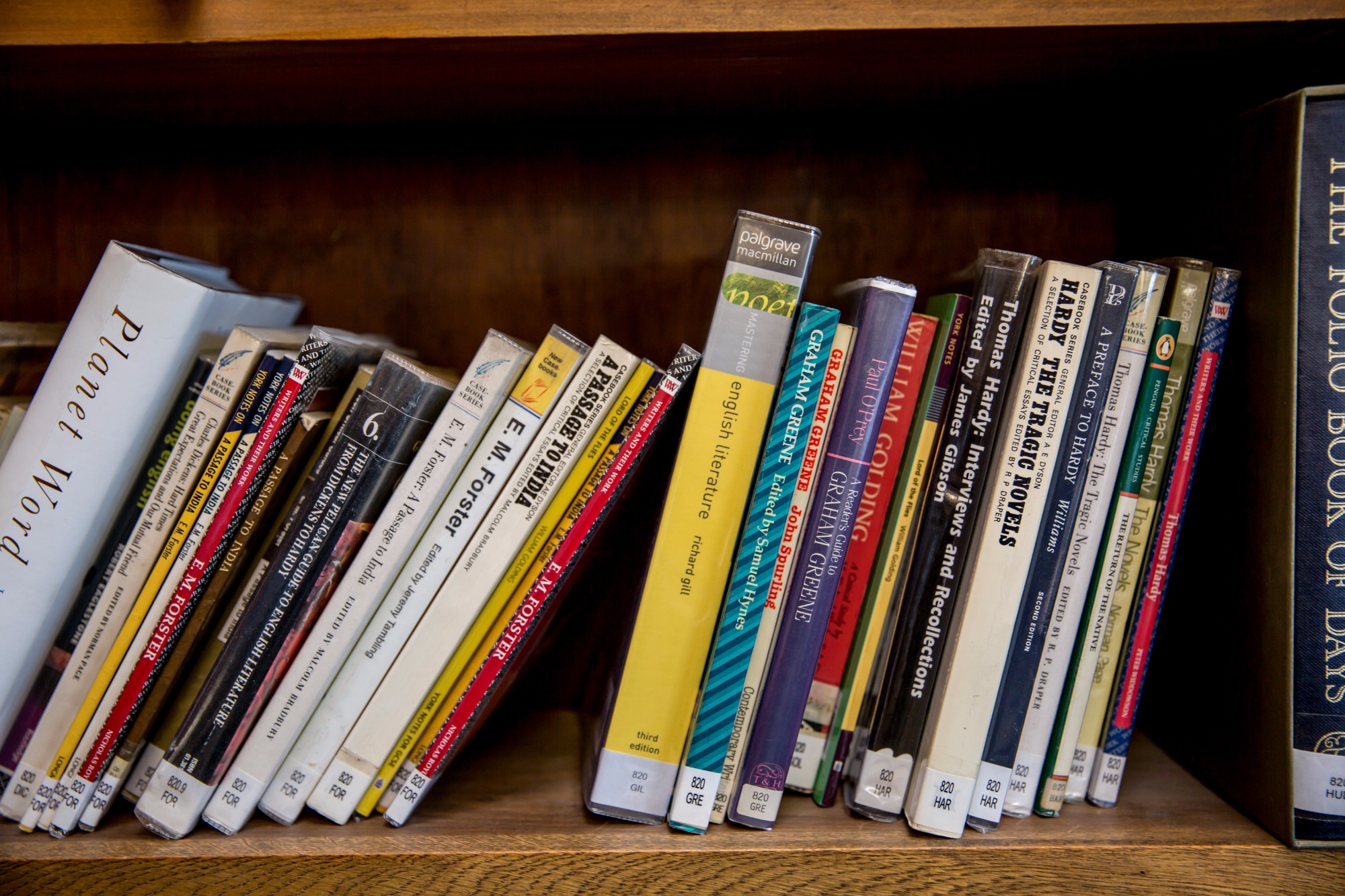 Introduction
The study of English allows pupils to explore ideas and a variety of issues, and to improve their spoken and written communication. Pupils are encouraged to work with others as well as individually, gaining confidence by understanding what they do well, and as they develop their ability. We encourage and enable pupils to become increasingly confident, precise, expressive, accurate and flexible in all aspects of the communication skills of speaking, listening and writing: skills which they will transfer and apply to all areas of the school curriculum and beyond.
Form 3 to Upper 4th (years 7 to 9)
From Form 3 to Upper 4th we are seeking to embed the core skills of reading, writing and speaking and listening so our pupils can face their exam years with resilience, confidence and independence.
In Form 3 our pupils study the class novel (Darkside by Tom Becker), a poetry collection covering pre- and post- 19th century poems and a Shakespeare scheme of work, such as Heroes and Villains. The Lower 4th study a novel (for example, The Hunger Games by Suzanne Collins), a travel writing scheme of work and a Shakespeare play.
In Upper 4th the units of work are a novel (such as Of Mice and Men by John Steinbeck), Creating Characters (a creative writing unit) and Shakespeare's Romeo and Juliet.
GCSE
GCSE English Language offers students the opportunity to develop reading and writing skills in a variety of ways, alongside encouraging an appreciation for language in its many forms. When reading, students will analyse both fiction and non-fiction texts, focusing on the writers' methods and their effects upon the reader. Supplementing their study of literature, students will read a range of challenging, engaging extracts by writers such as George Orwell, Angela Carter and Ian McEwan. Students will analyse them both linguistically and structurally, developing an appreciation of how writers are able to engage and manipulate their readers. Students will also engage with non-fiction writing, studying 21st century texts such as broadsheet newspaper reports and magazine articles and 19th century literary non-fiction texts such as letters and articles by DH Lawrence and Charles Dickens. Using this enhanced appreciation of language, students will hone their own creative writing skills. For fictional writing, students will focus on their descriptive and narrative skills, while for non-fiction, students will learn to draft assured letters and newspaper articles, fostering informative, rhetoric and polemic tones.
Developing these skills and an appreciation of the various forms of writing will provide pupils with an invaluable confidence. Language skills inevitably transfer to many other subjects and remain highly sought after in the modern, technological age.
Paper 1: Explorations in Creative Reading and Writing
Section A: Reading (one literature fiction text)
Section B: Writing (descriptive or narrative writing)
Paper 2: Writers' Viewpoints and Perspectives
Section A: Reading (one non-fiction text and one literary non-fiction text)
Section B: Writing (writing to present a viewpoint)
Non-examination assessment: Speaking and Listening
Students will undertake a prepared spoken presentation, lasting no more than ten minutes, on a specific topic chosen by them.
A level
In studying A level English Language you will:
Study texts in a systematic way, using specific frameworks
Write essays that are well-structured, analytical and relevant
Draw our similarities and contrasts between different texts so that you have a conceptual overview of them
Write for a variety of audiences and purposes and in a variety of forms
Analyse and evaluate your own writing
Analyse differences between spoken and written texts
Study how children acquire language, learning to listen, speak, read and write
Study how language has changed over time
Gather your own data for analysis
Carry out your own analytical investigation into a specific aspect of language use
Evaluate the importance of the text's context and how it affects its linguistic features
All of these skills are crucial for the wider world of university and beyond.
A mix of exam and coursework
There is a mix of exam assessed work and coursework. In the exams you might be asked to:
Analyse the specific features of two contrasting texts that you will not have seen before
Analyse how men and women tend to use language in contrasting ways
Analyse the contrasts between two texts that come from different time periods
Analyse different attitudes to how the English language is changing
Analyse how children develop in the listening/speaking skills and in their reading/writing skills
In the coursework you would be asked to:
Produce an investigation into one aspect of language, for example distinctive features of the language of film reviews, or distinctive features of the language of a particular television programme or presenter. What you choose to investigate is up to you, giving you a great deal of freedom and scope to pursue your own interests.
Produce an "original", new text showing your skills of being able to write for a specific purpose, audience and genre. Again, the sort of text you choose to write is largely up to you.
Write a commentary on your piece of "original" writing, analysing the choices you have made in it and how effective it is.
A word of warning – if you want to study English Literature at university then you should study English Literature at A Level as it is a better foundation. It is not possible to study both English Literature and English Language as you would not have appropriate breadth.