Physics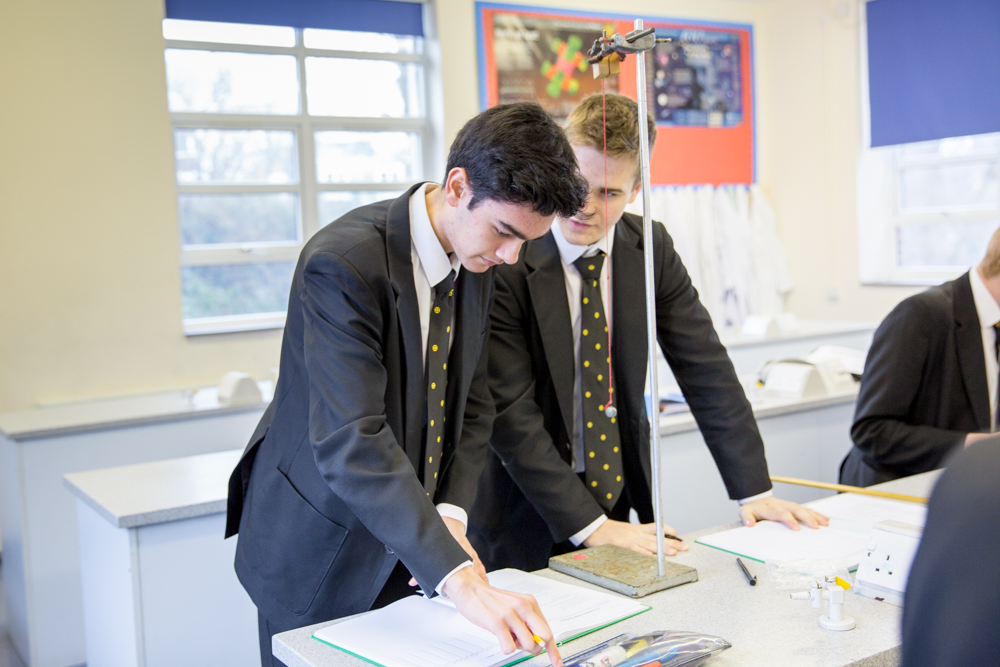 Introduction
We enable our students to become competent, confident, independent scientists with a genuine interest in the world. Our students develop their understanding of scientific processes by being encouraged to view the world around them critically and with curiosity. We emphasise the relevance of the subject in today's society and the importance of a working knowledge of scientific enquiry. We challenge our students to ask 'how?' and 'why?' and by doing so we foster a lifelong interest in the subject.
Through our teaching of the subject content, we encourage the development of a wide range of skills that will be of use in many areas of their future lives, not least in the world of work. Good scientists are both numerate and literate and we aim to provide a variety of opportunities for pupils to seek out new ways of developing through real science experiences.
Finally we maintain a safe, relaxed and productive atmosphere in which all pupils feel able to express themselves, contribute fully and have fun!
Co-Curricular Enrichment
Weekly Science clubs and societies, Chemistry, Physics and Biology clinics encourage pupils in their science learning at every stage. We also hold a Science Fair each year in National Science Week, at which pupils in Lower 4th present their science projects and experiments to children from local primary schools.
Form 3 to Lower 4th(years 7 to 9)
The two year course covers the QCA programme of study for KS3 science, excluding some topics which are taught in Upper 4 at the start of GCSE. This programme focuses on the development of skills at a practical level. We utilise the Cognitive Acceleration through Science Education (CASE) programme to boost scientific enquiry developing an awareness of reliability, validity of data and evaluation.
Light and sound
Skeleton
Energy
Chemical reactions
Acids and Bases
Body systems
Forces
Metals
Food and Nutrition
GCSE
Pupils will have already begun to study the GCSE Science courses during Upper 4. They will be able to choose which Science subjects they wish to continue to study to full GCSE level. They may choose all three or just two.
The aim of Physics is to understand how nature works. Developing this understanding begins with careful observation and experimentation, followed by tentative hypotheses and eventually formal theories to explain the phenomena. The GCSE course introduces pupils to these universal theories and to develop an understanding of how engineers have used them to build the structures and machines that have revolutionised our lives. Pupils will also develop their own practical and investigative skills through experiments.
Summary of content
Energy
Electricity
Particle model of matter
Atomic structure
Forces
Waves
Magnetism and electromagnetism
Space physics
A level
The A-level course will provide continuity, developing topics from iGCSE/GCSE and exploring new ideas.
Measurements and their errors
Particles and radiation
Waves
Mechanics and materials
Electricity
Further mechanics
Thermal physics
Fields and their consequences
Nuclear physics
Astrophysics