The Tempest enchants the Junior School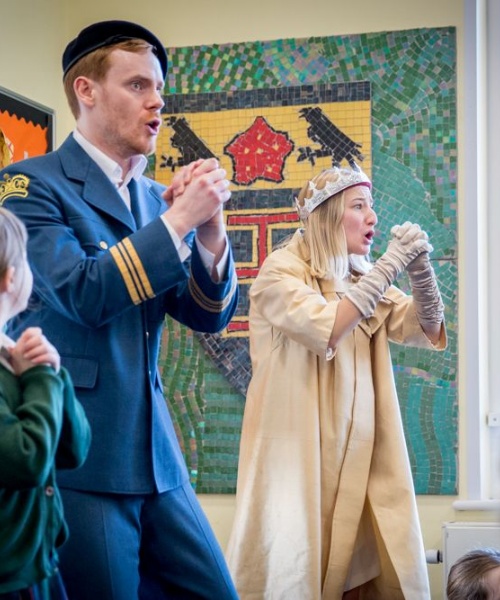 The Young Shakespeare Company gave a wonderful performance of The Tempest, for children in Lower and Upper Prep (years 3 and 4).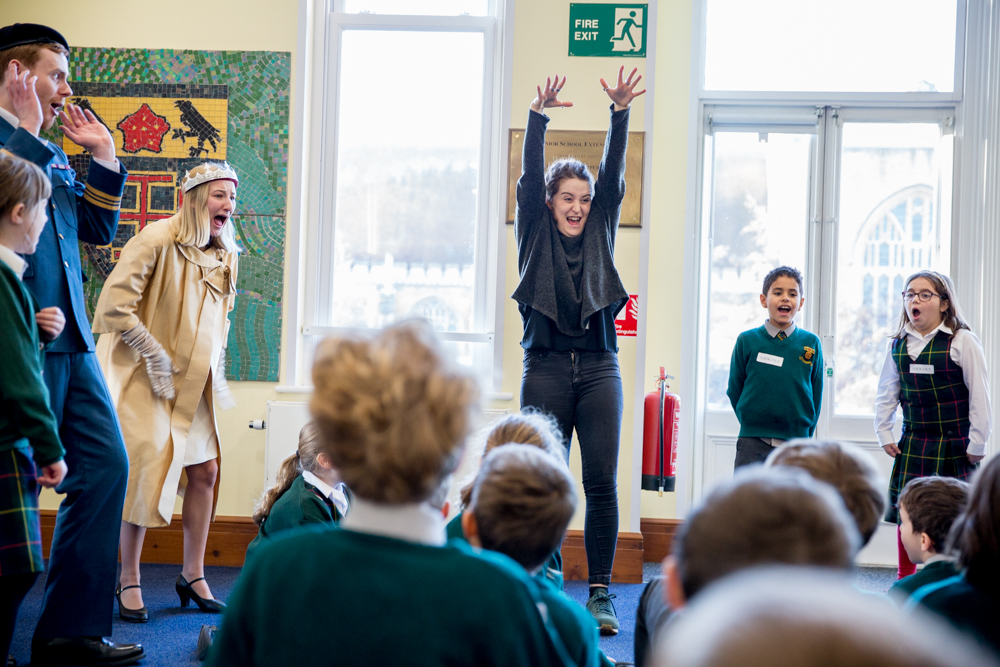 Shakespeare's tale of magic was brought vividly to life around and among the children, sometimes involving the whole audience to create various dramatic scenes. These included the storm that wrecks Prospero's boat, a furious argument between Prospero and Caliban, and the enchanting banquet with which the spirits of the island trick Prospero's enemies.
The children were actively involved in the play from the start, answering questions about the characters and the plot, and through an imaginative range of drama and language activities. Everyone had the opportunity to speak and enjoy Shakespeare's words in short, accessible sections, while some volunteered to play the part of individual characters. (Hugo and Lucy really got into their roles as Sebastian and Gonzalo!)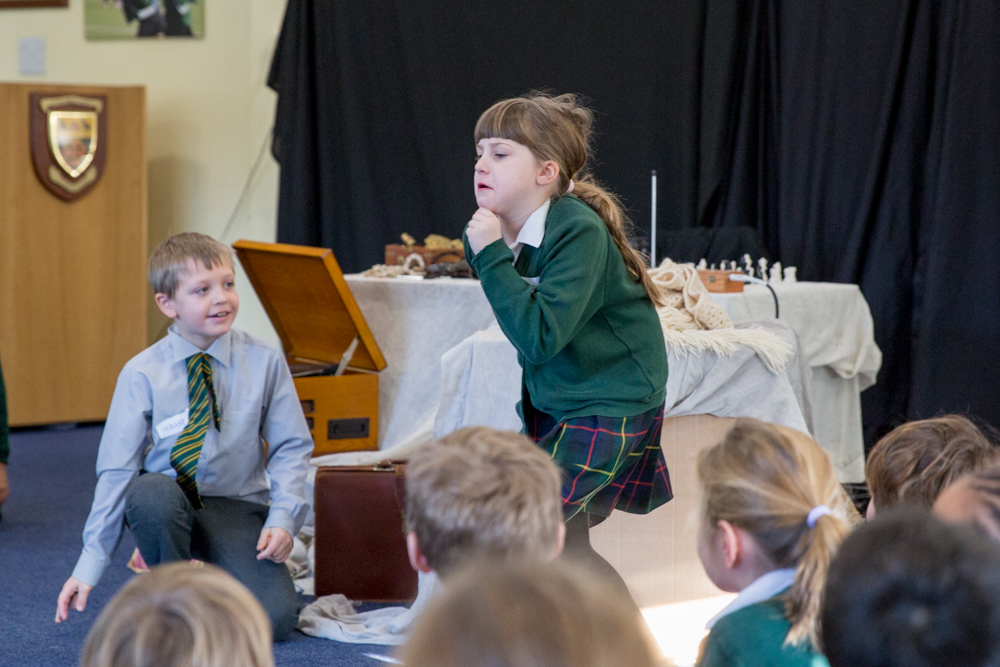 As well as providing an excellent introduction to Shakespeare, The Tempest also made a perfect introduction to this term's Creative Curriculum topic, Storms and Shipwrecks.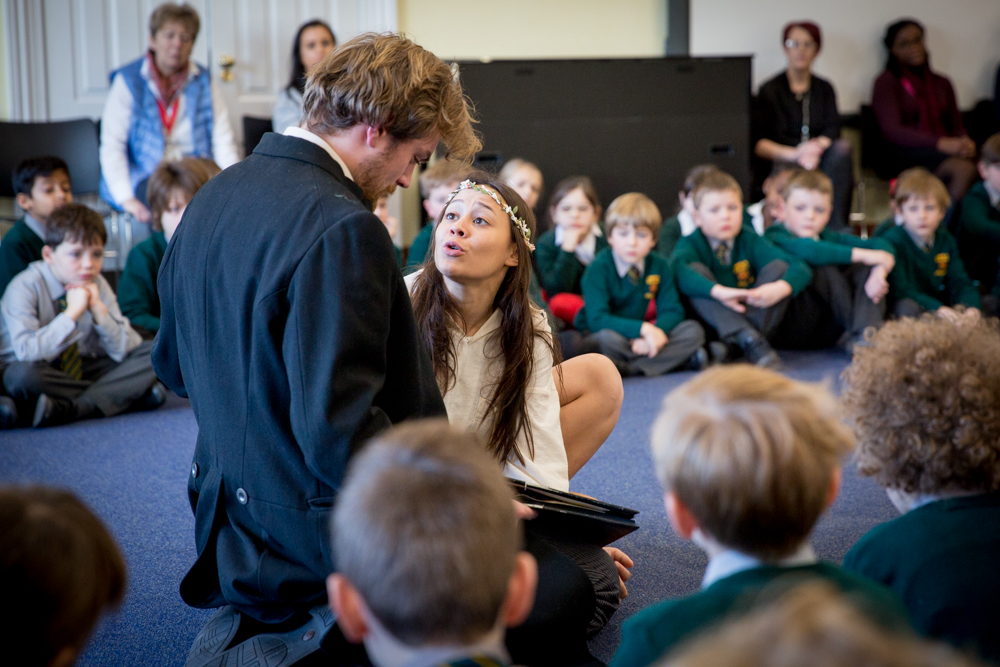 Here are some reviews from Upper Prep:
"I thought it was a delight to watch. Prince Ferdinand was my favourite character because he was quite brave and didn't worry about being washed up." Finlay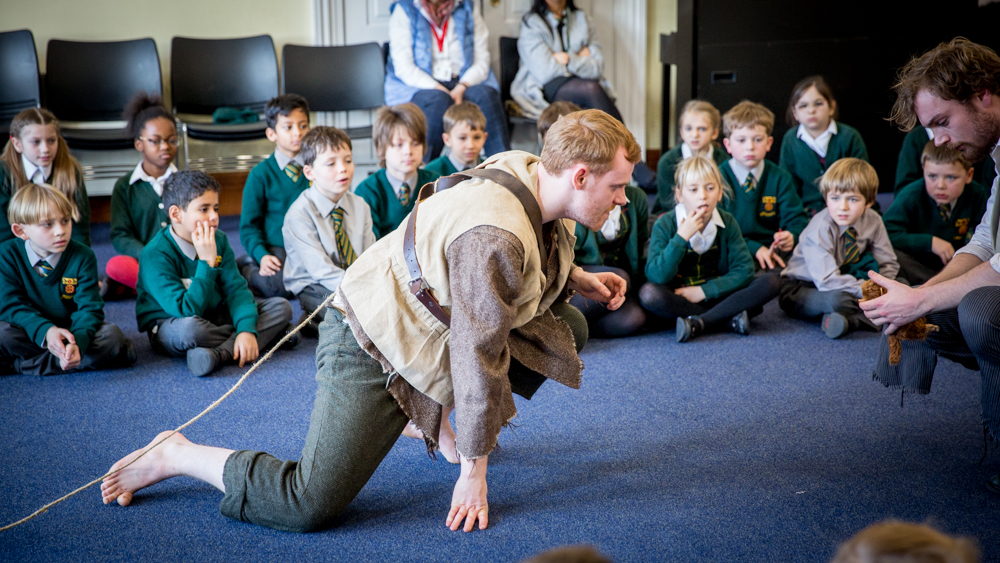 "It made me want to watch more Shakespeare plays." Helina
"It was the best play I've ever seen because there were funny bits and serious bits. Caliban was my favourite character because he was very dramatic and shouty. He reminded me a bit of Kensuke." (from Kensuke's Kingdom - our class book this term) William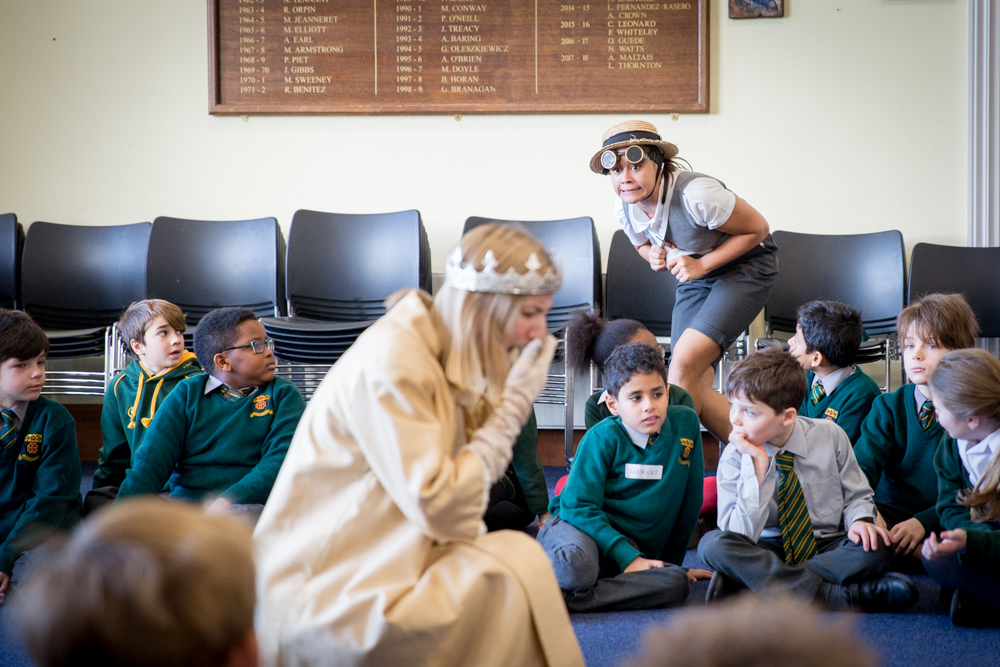 "I liked it because there were lots of things going on and it never got boring. There was always something to look at." Nancy
"It was kind of addictive because you were always wondering what was going to happen next." Isabelle
"It was very dramatic." Konstantinos
"My favourite character was Stefano because he was really funny when he was drunk!" Manos
"My favourite character was Miranda because she was a great actress." Imogen
div>