Tudor England comes to Ealing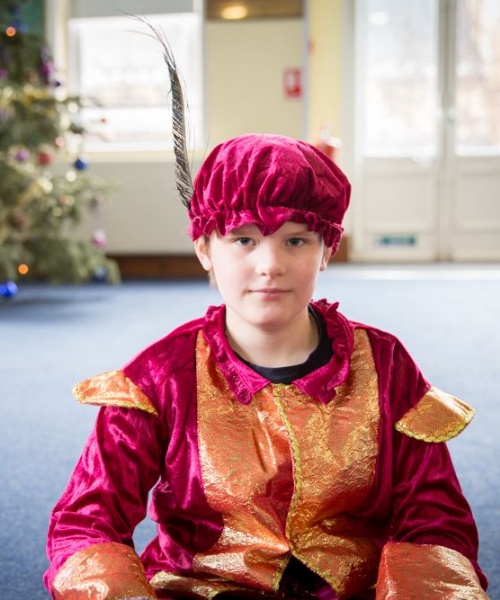 This term's Travel and Treason topic, which began with the Wars of the Roses and finished in Elizabeth I's reign, concluded with a Tudor Day in the Junior School.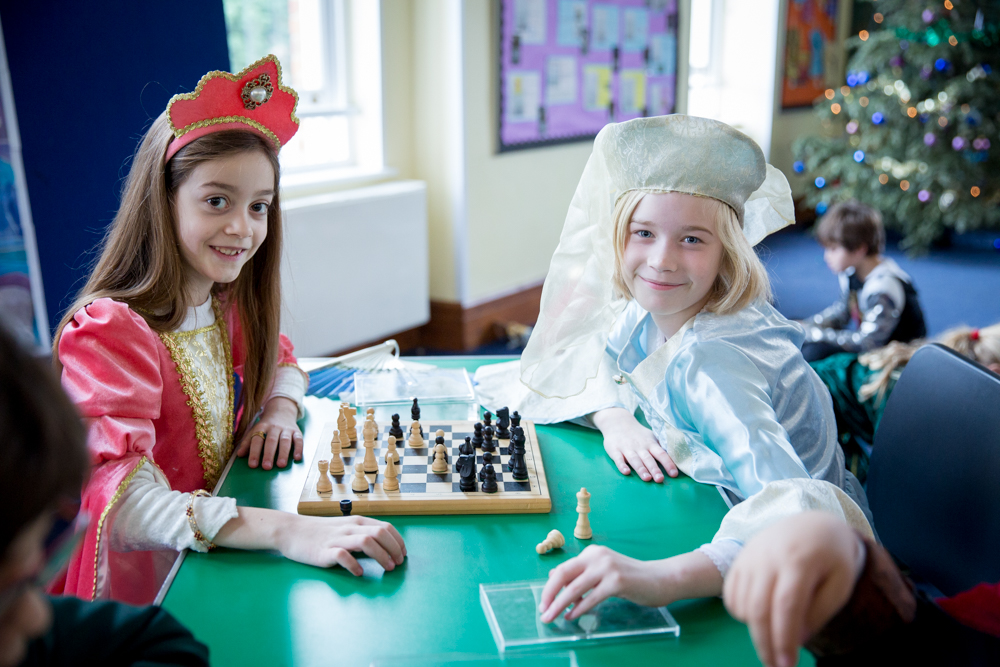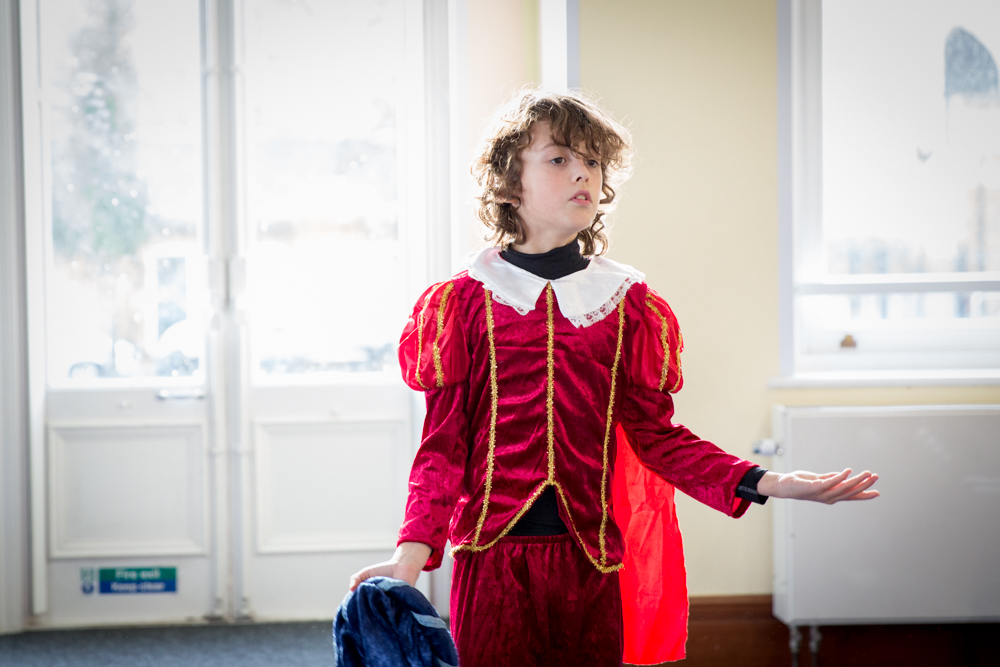 Everyone in Forms 1 and 2 (Years 5 and 6) came to school in resplendent Tudor costumes, exchanging the St Benedict's uniform for rich velvet, ostrich plumes, jewels and elaborate hats.
The day began with Tudor games in the Hall: not a computer screen in sight, the children played chess, card games, backgammon and Goose, an early form of Snakes and Ladders.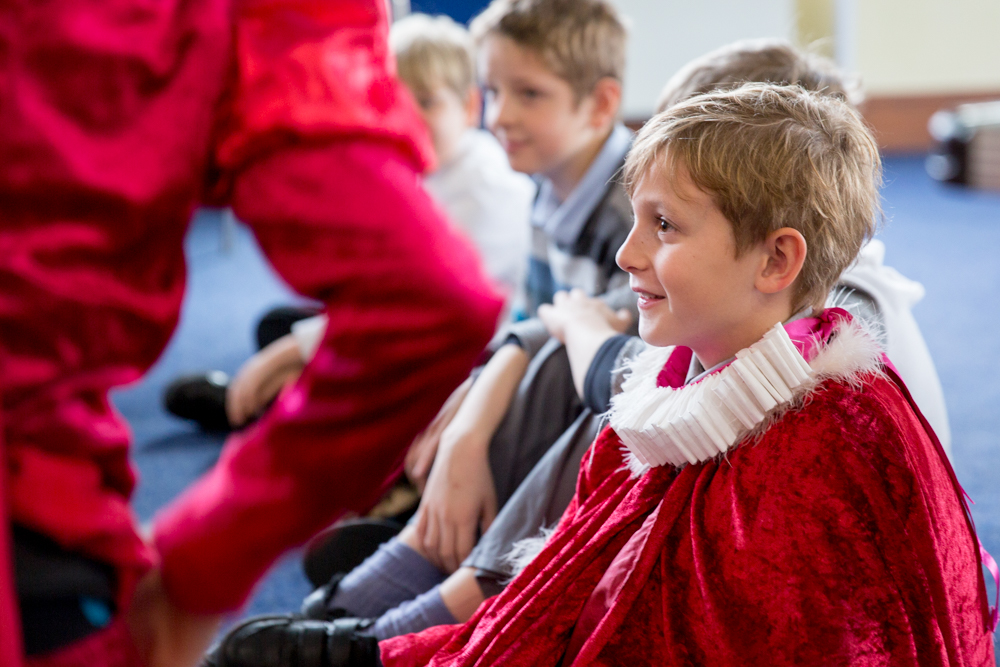 It was then time for something more energetic, as they mastered the complicated steps of Tudor dances.
Finally, everyone tucked in to a festive Tudor Banquet.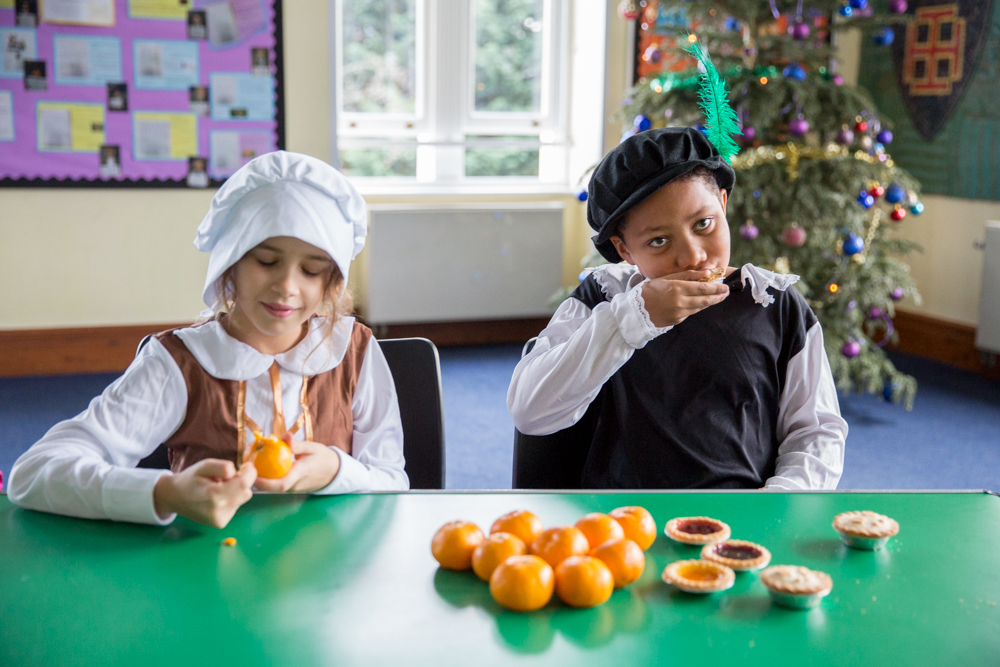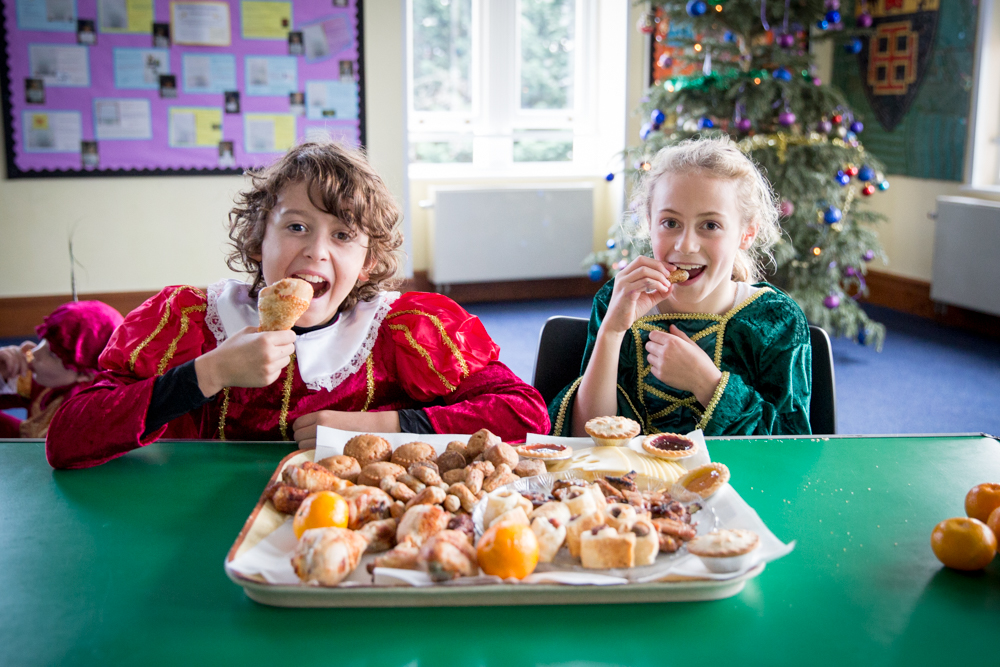 The topic has covered Tudor art, and the messages conveyed by royal portraits; Henry VIII's six wives, and the Dissolution of the Monasteries; Shakespeare; Tudor maps, navigation and exploration. The children have enjoyed wonderful trips to Hampton Court and the Golden Hinde, where they learned all about the voyages of Sir Francis Drake and life aboard a Tudor galleon.