Outward Bound in the Lake District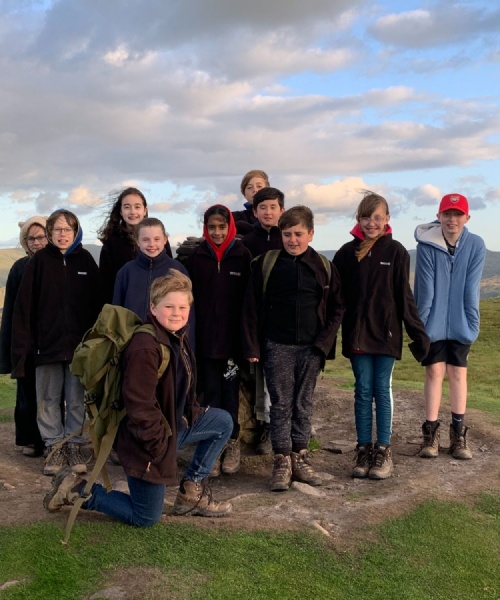 St Benedict's Form 2 (Year 6) enjoyed an unforgettable week of Outward Bound adventures in the Lake District, packed with exciting challenges!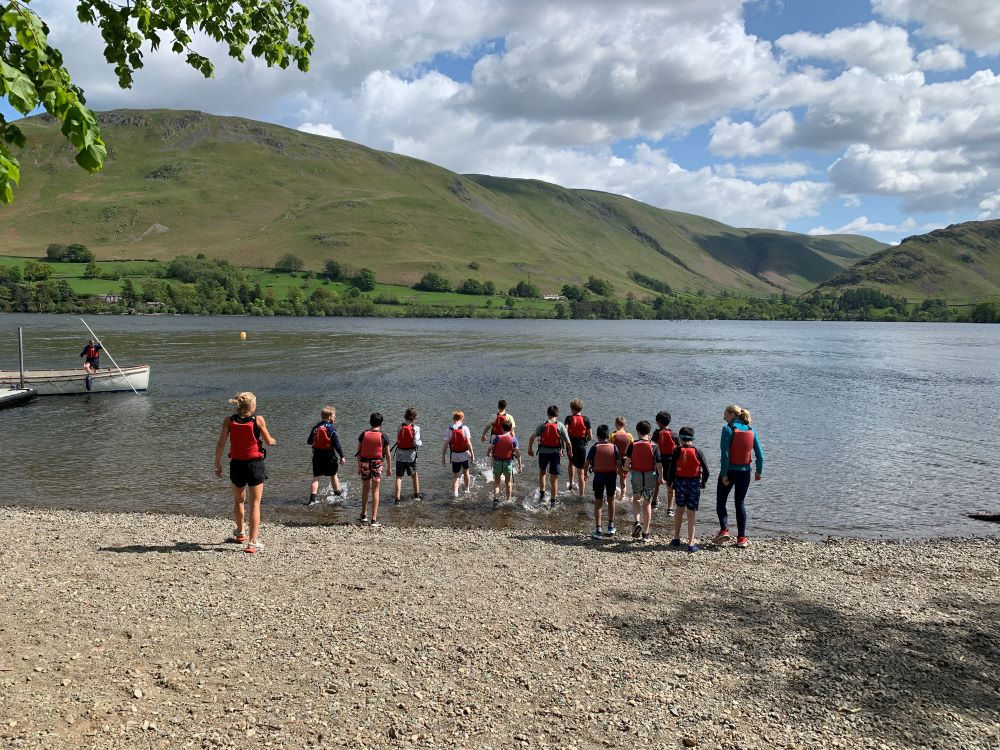 Staying on the northern shore of Ullswater, the children had a wonderful time going well beyond their comfort zone in the stunning Lakeland scenery. Clambering over fells, plunging into lakes, scrambling along gorges, kayaking, camping out under the stars… this was a very special week of exploring new activities under the expert guidance of Outward Bound UK instructors.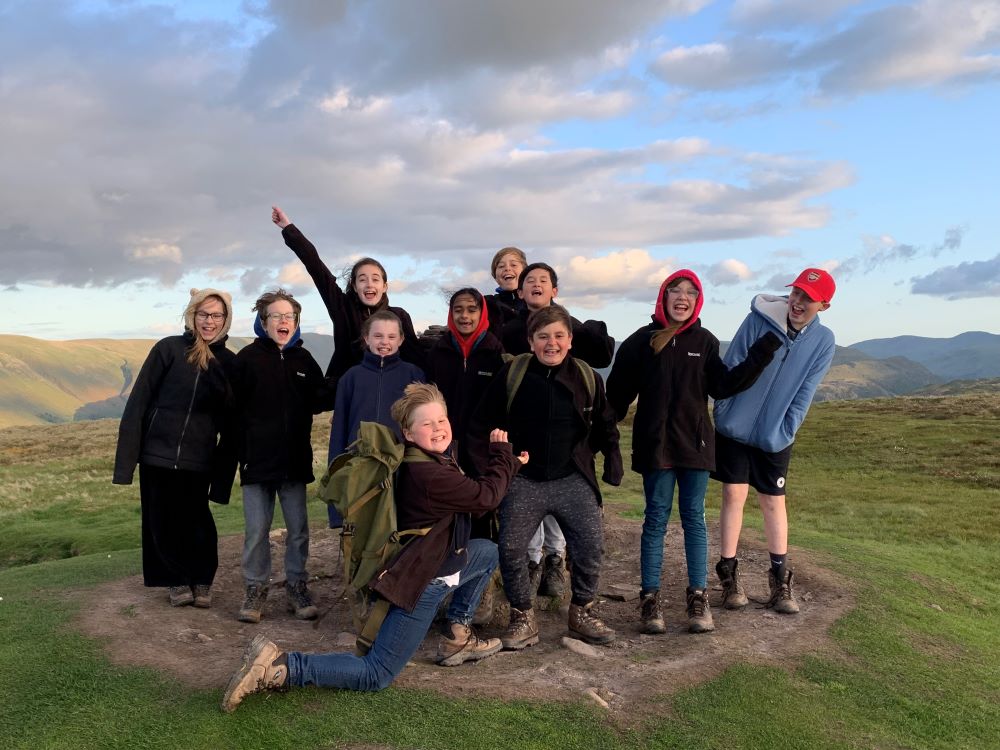 Our Form 2 adventurers reflect on their week in the great outdoors:
Outward Bound was probably one of the best adventures I had ever had. My instructors (Morven and Andrew) were really nice and helped me so much on the big adventure. It definitely pushed me to the limit, especially the rowing that we did for three hours. It made me connect more with nature and made me think more about life.
Hugo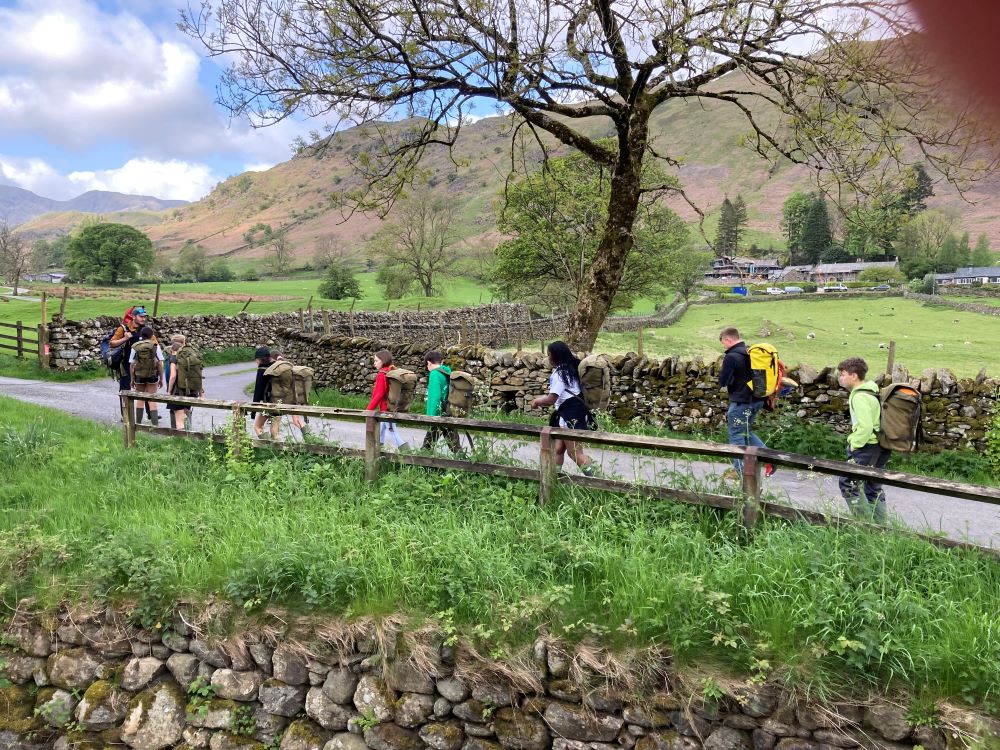 I loved Outward Bound and I thought it was a magical experience that I will remember forever. I was nervous at first, but then I just went for it. My favourite was the cliff jumping as it was very exciting.
Claudia
I loved the trip, especially tunnelling. When we went on our expedition, we had to row for a long time and then hike up a hill to our campsite. The views were amazing and beautiful.
Christo
I really liked the gorge walking because it pushed me to my limits. I never thought I would be able to do it.
Rocco
My favourite activity was tunnelling and the run and dip. I think this expedition was fascinating and exciting as we did so many things we didn't think we could do!
Lily
In our group we climbed Catstycam – the 10th highest mountain in the Lake District. There was a point where it was so steep we were scrambling on hands and knees. It was picturesque and fun. I will remember this forever just like my friends will.
Elsa
I really enjoyed the Lake District – it was a once in a lifetime opportunity. My teachers and friends helped me to go beyond my limits.
Leila
Every time I completed an activity, a sense of joy washed over me.
Maxim
Outward Bound was really fun, especially the canoeing as we were trying to beat the team in front of us.
Zach
I loved my trip to Outward Bound. My favourite activity was the tunnelling and my instructors were amazing. I will never forget this experience.
William M
We had such a fun time! My favourite activity was tunnelling because it was quite dark.
Becky
On the Outward Bound trip, we learnt more about ourselves, and we were connected with nature. We pushed ourselves out of our comfort zone and explored the mountains.
Edward L
I really enjoyed the Lake District trip and had lots of fun doing all the different activities and being with my friends.
Reyansh
I had a really fun time on the Outward Bound trip, doing all the different activities. Some were very challenging, but I had a go and I felt proud after doing it!
Amelia
The Outward Bound was one of the best trips. We did everything in the wild.
Dilan
I really enjoyed the Outward Bound trip because I had new experiences, and it was lots of fun. My favourite activity was the expedition because it was exciting and I got to sleep under a tarp. I also loved the flapjacks.
Danielle
I absolutely loved the Outward Bound trip as the instructors pushed me to do things that I was scared to do before the actual trip. It was also great fun, having to do things more independently. Also, I really enjoyed being outside and the huge lake was so gorgeous.
Thomas
Outward Bound is the best school trip I've been to, and it was a life-changing opportunity. My instructors were very supportive. This trip changed the way I look at the world. It was so much fun. I did things I never thought I would.
Ari