Upper Fourth Historians' Ancestor projects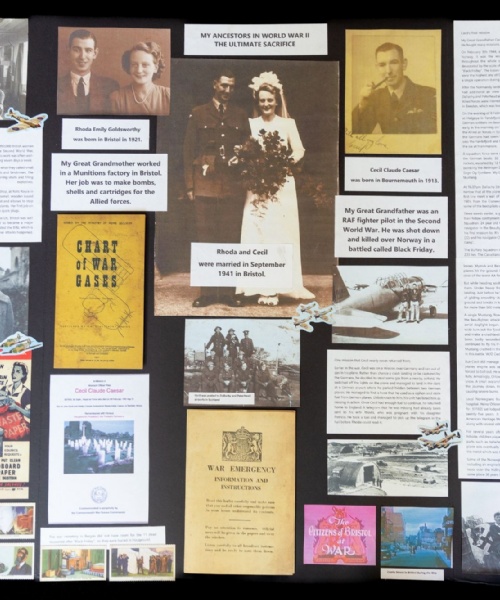 St Benedict's Upper Fourth (Year 9) History students have researched their family histories, and have recounted fascinating and moving stories from across the world.
The Upper Fourth Ancestor projects offer fascinating insights into the 20th century. Students have delved into their families' past, conducting careful research and presenting their stories with great care, diligence and enthusiasm. The projects include first-hand accounts of many different experiences: of migration and the British Empire; of working in a World War II munitions factory; Ealing in the Blitz; of combat in World War I.
Here are some excerpts: