St Cecilia Concert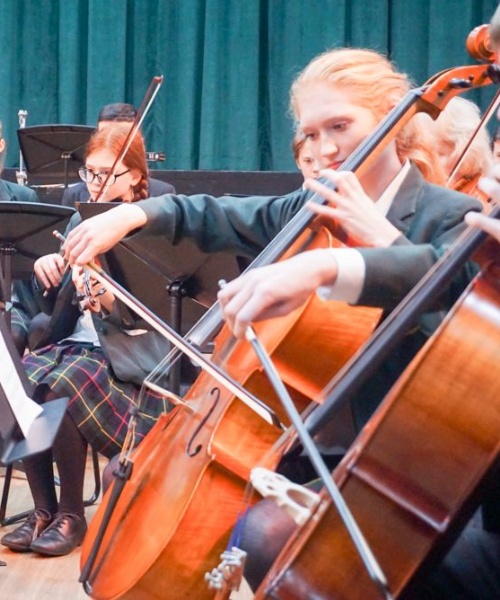 The annual St Cecilia Concert was an evening of excellent solo and ensemble performances, given by St Benedict's musicians from Form 3 to the Upper 6th.
As the Director of Music said at the end: "I think St Cecilia would say - 'That concert was really rather good.'" Indeed she would, having heard such a wide range of music performed to an impressively high standard.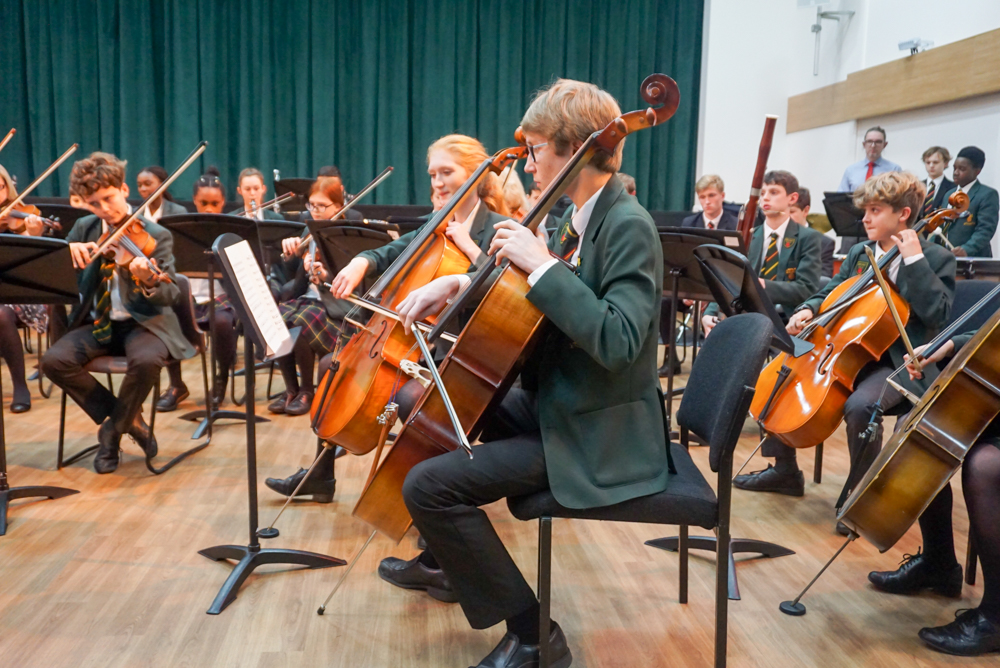 The programme opened with the St Benedict's Orchestra – bigger and better than ever - performing Bizet's Farandole from L'Arlésienne Suite No 2, with great panache and conviction.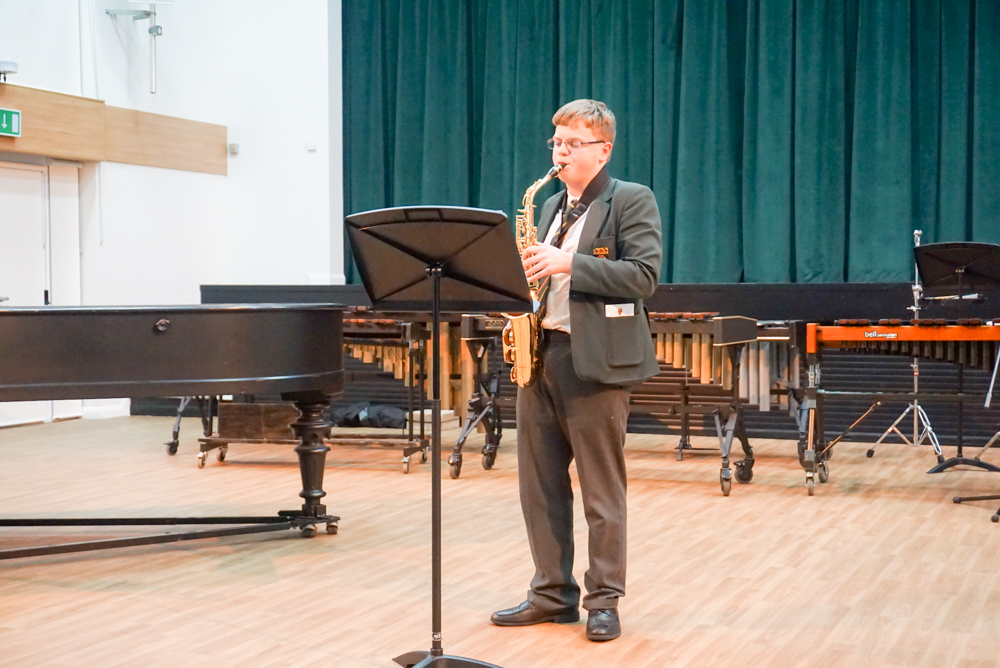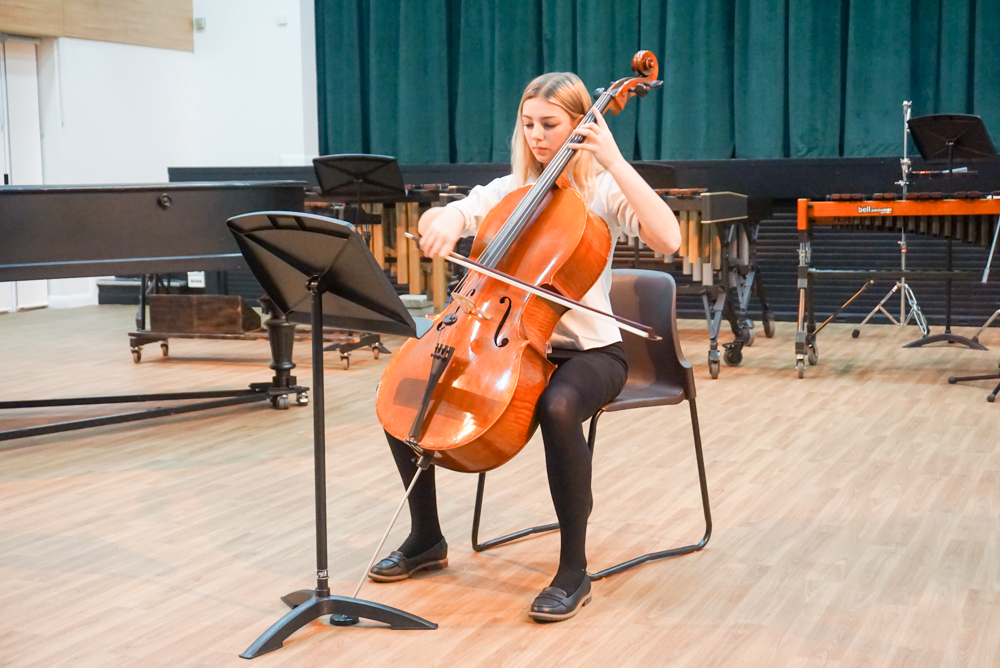 This was followed by Kate Gibson, singing Gilbert and Sullivan's Love is a plaintive song. Other solos included Carla Boulter's crisp performance of Bach's Gigue (piano); Jack Edis, playing the haunting saxophone Aria by Bozza; and Molly Williams' expressive performance of Vivaldi's Cello Sonata No 3 in A minor. Douglas Ashby performed the mysterious Fabian Theory by Westlake on Marimba, with electronic digital delays.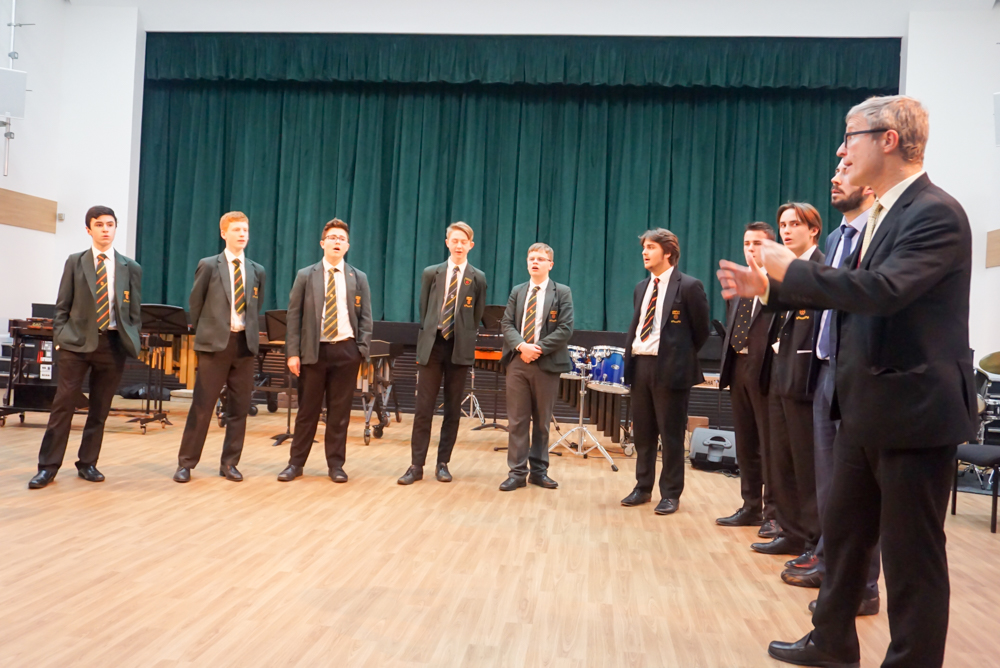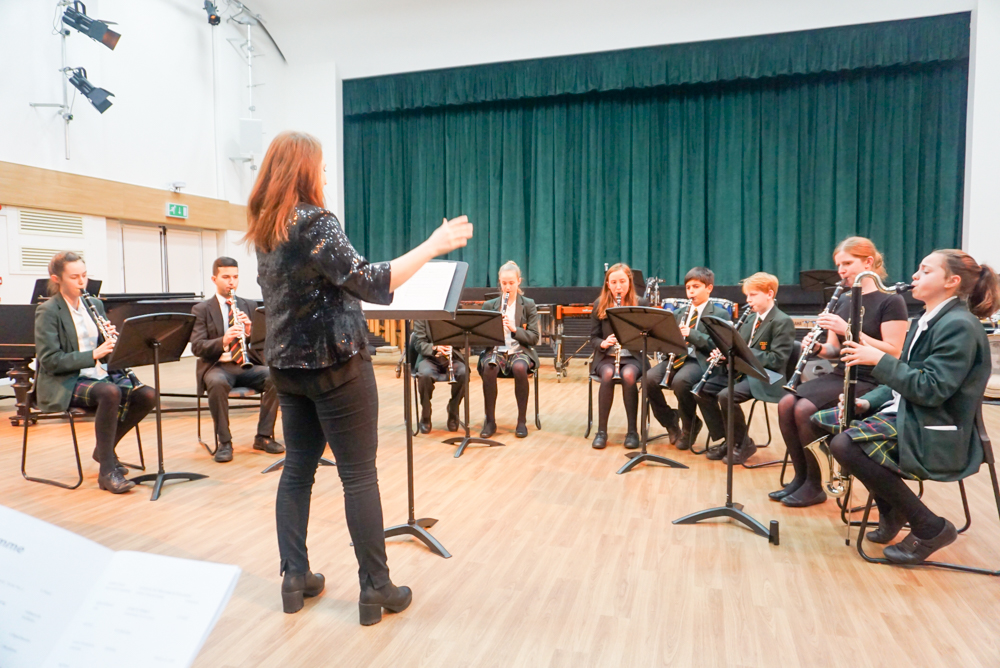 St Benedict's is renowned for the quality and range of its choral singing. The ever popular Jazz Choir shimmied their way through White Winter Hymnal (Fleet Foxes), while PAFTIES sang lush arrangements of Something in the way she moves and I dreamed a dream from Les Misérables.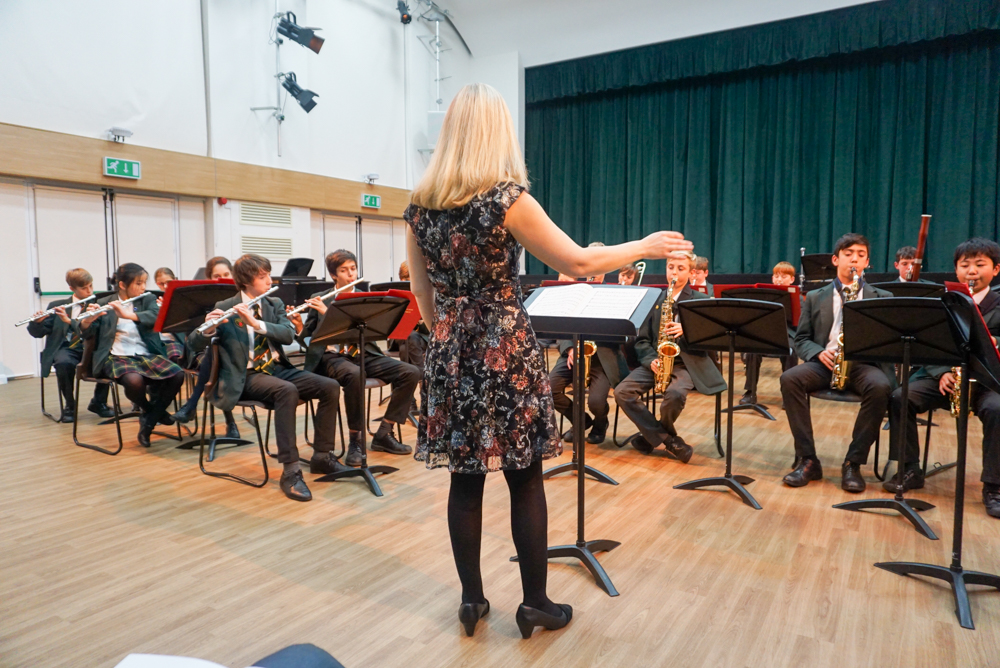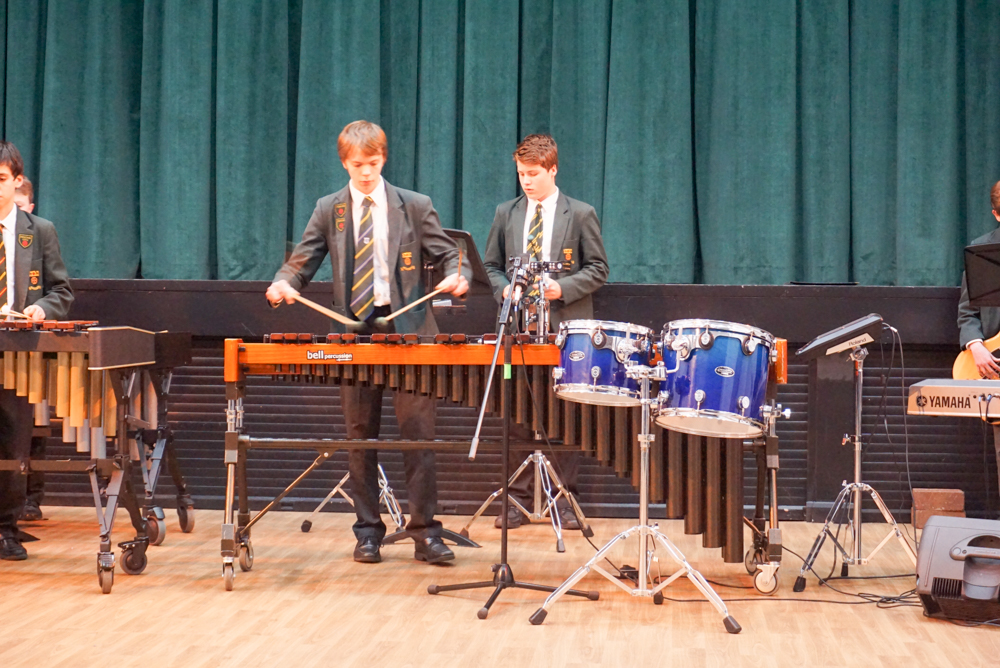 There was excellent ensemble playing from the Clarinet Ensemble (Boccherini and Brahms); String Ensemble (Corelli); Wind Band (Bill Haley's Rock around the Clock) and Senior Percussion Ensemble (Monti's Czardas). The Middle School Percussion Ensemble performed Brazilian composer Rosauro's Concerto for Marimba, with Duncan Ashby as soloist. (He performed this, and more, the following day, in round 2 of the Young Musician of the Year competition.)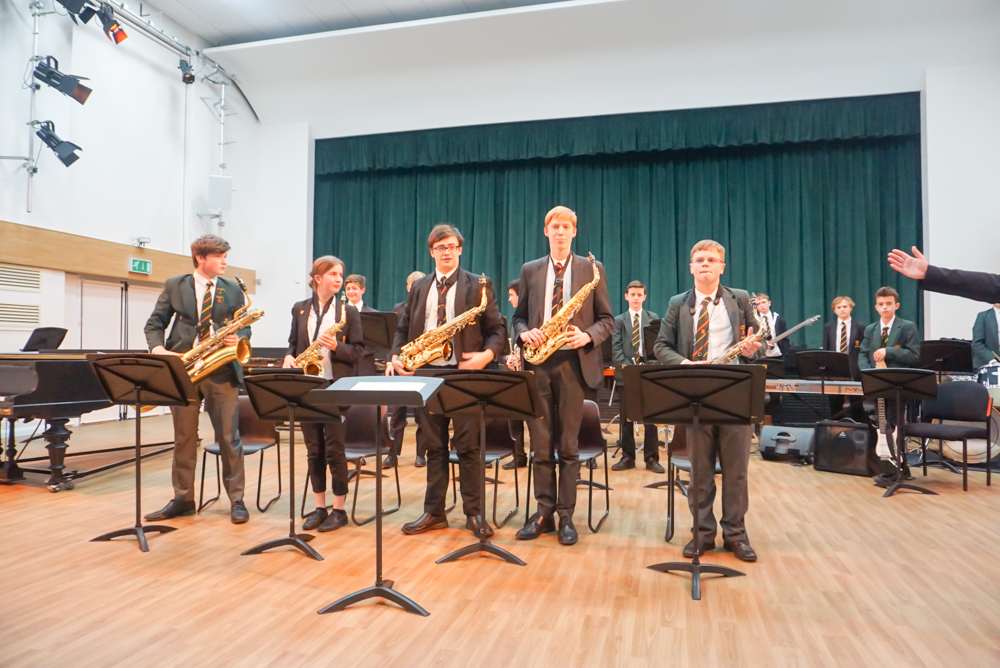 The concert concluded with the wonderful Big Band, playing Shake it off and Billie Jean.
Future musical events
St Benedict's Musicians will give a lunchtime concert at St Barnabas Church, Pitshanger: Friday, December 1st , 1pm
Carol Service : Monday, December 11th, 7.30pm. Abbey Church