Life in World War I and Bassett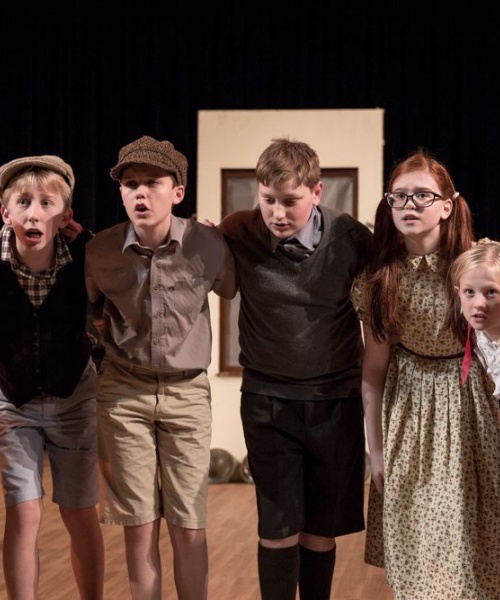 Two outstanding Middle and Upper School drama productions gave audiences plenty to think about, on 22nd and 23rd November.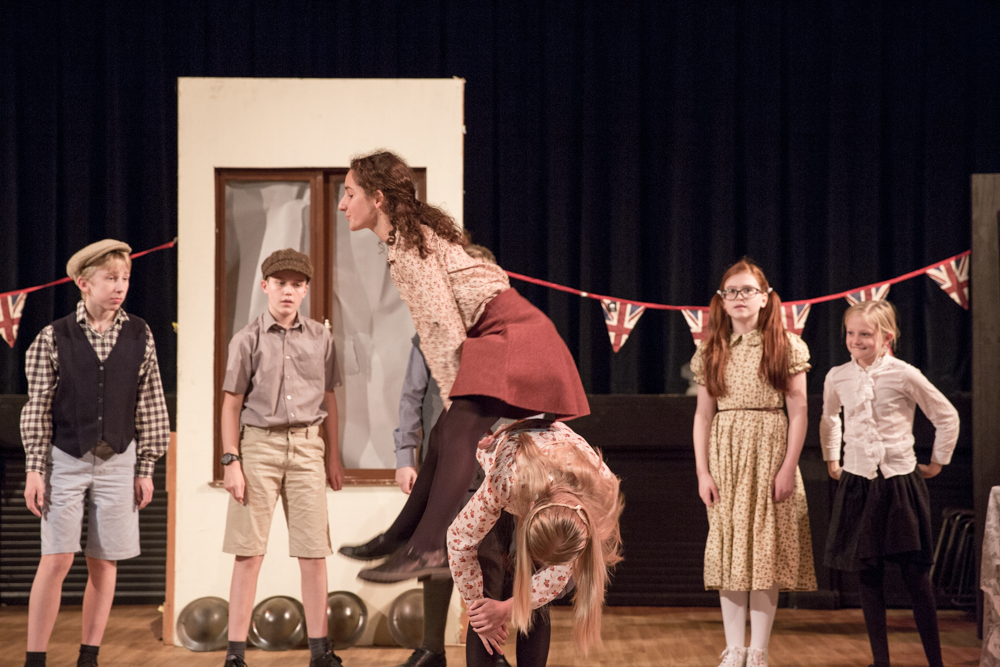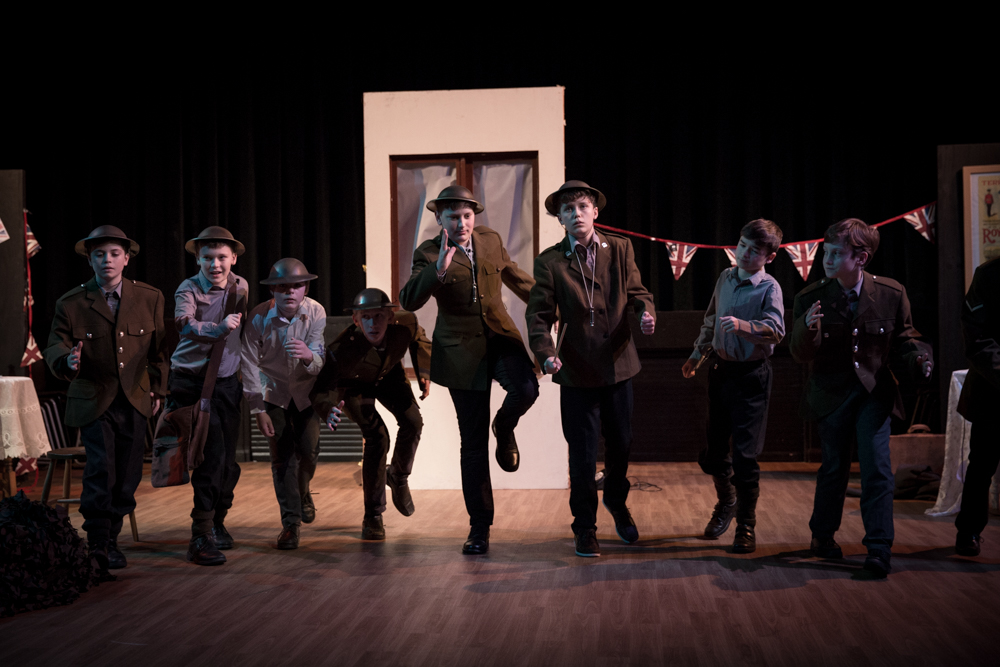 Life in World War I was a moving depiction of life in the trenches and back home, from 1914 to 1918. A cast of 21 girls and boys from Forms 3 to Upper 4th (years 7 to 9) performed a collection of scenes and songs by various writers, including letters exchanged between a lieutenant and his sweetheart, a nurse's diary of the Somme and Michael Morpurgo's War Horse and Private Peaceful. Everyone sang and acted to an extremely high standard, with talented individual and ensemble performances drawing the audience in to another time and place. Skilful choreography moved through patriotic fervour, waving off the troops and children's games to 'going over the top' to the scream of whistles. Thoughtful, sensitive performances, in sepia-tinted light, provided a sombre reminder of the suffering and sacrifice of war, and, with Blackadder at the end, its absurdity.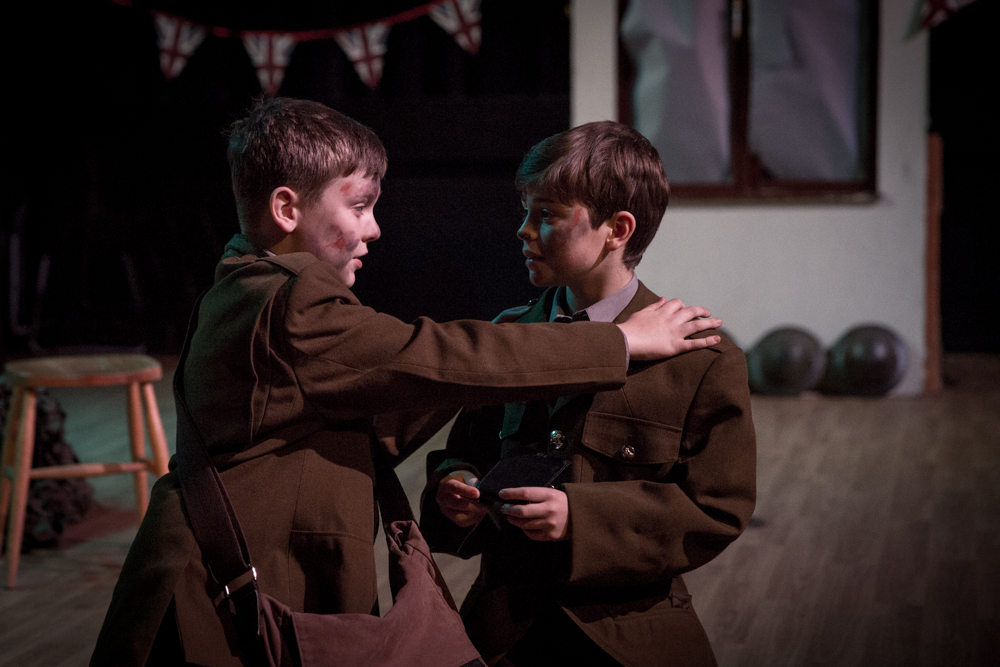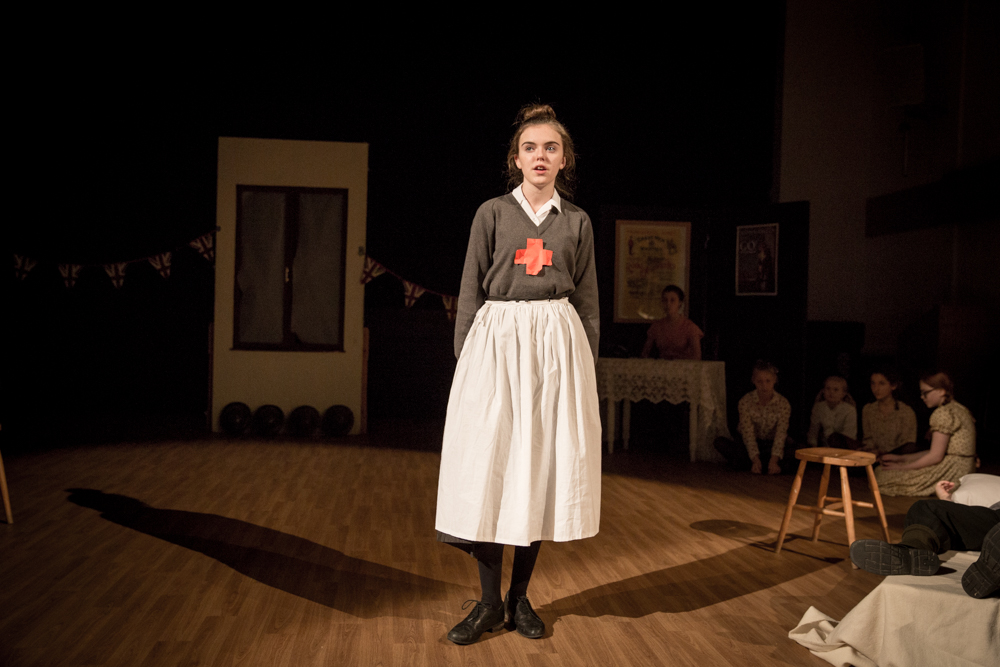 In complete contrast, Bassett asks what we have learned from history, 100 years later. In fact, it screams this question, and many others, from a classroom in Wootton Bassett, as the repatriation of a fallen British soldier quietly takes place outside. An excellent Fifth Form cast conveyed the energy, anger and confusion of a group of teenagers as their Citizenship lesson goes badly wrong: locked in by their hapless supply teacher, they are left to wrestle with the themes of war, adolescence, race and what it means to live in a world of conflict and upheaval.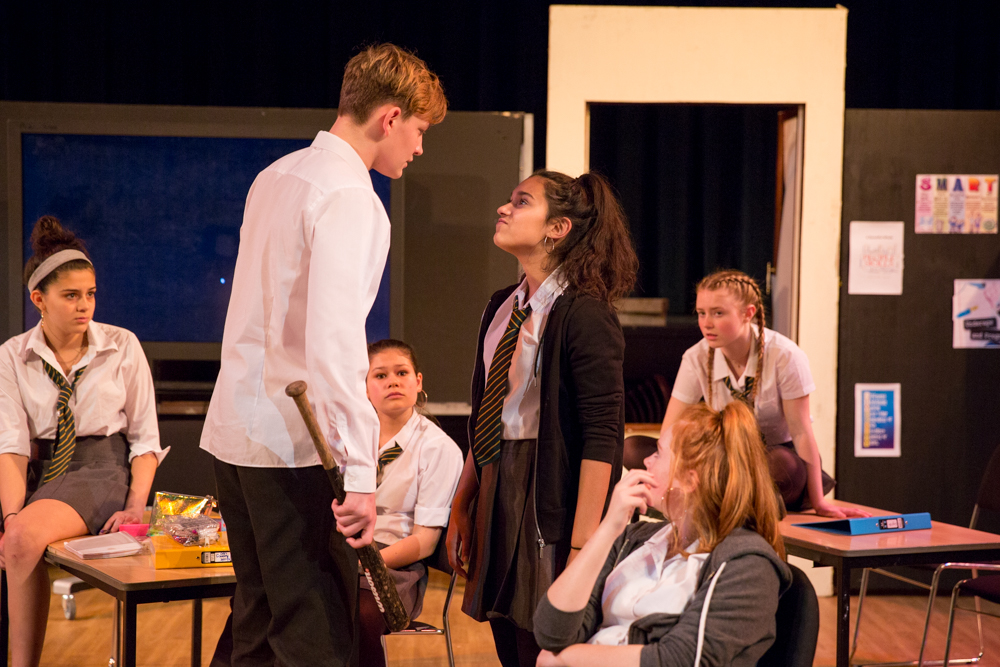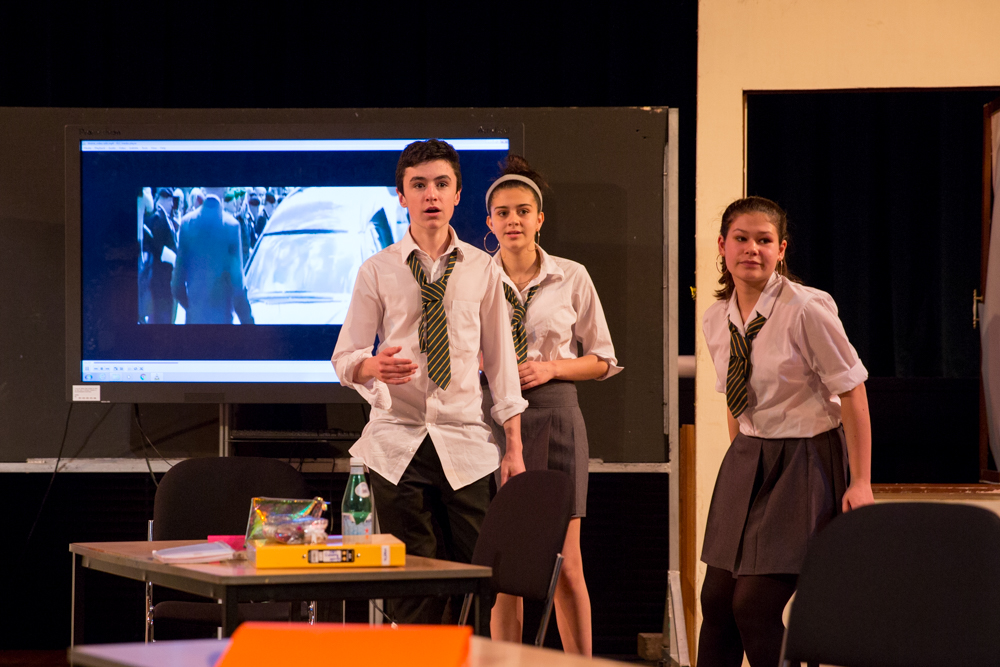 The action is dominated by Leo, who menaces the class with his strong views and baseball bat. Louis Clow maintained the tension and fury throughout, on his collision course with Lucy (Camilla McCosker), who breaks her sponsored silence to bring the bully down with a shocking revelation. The tension is palpable, relieved by some wonderful comic performances: Spencer (Ben Page), still dutifully facing the wall since the beginning of the lesson, reading from a British Wars time-line; Kelly (Eleanor Harper), all eye-liner and heavy contempt; Russell's sharp commentary (Jake Birrell) on everything from supply teachers to the questionable usefulness of clever people.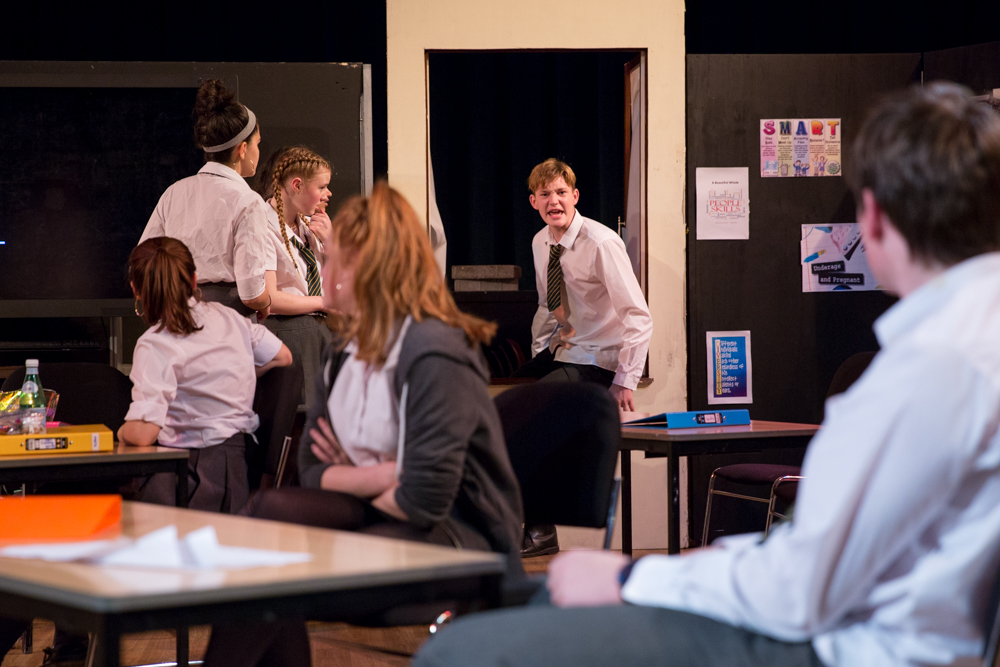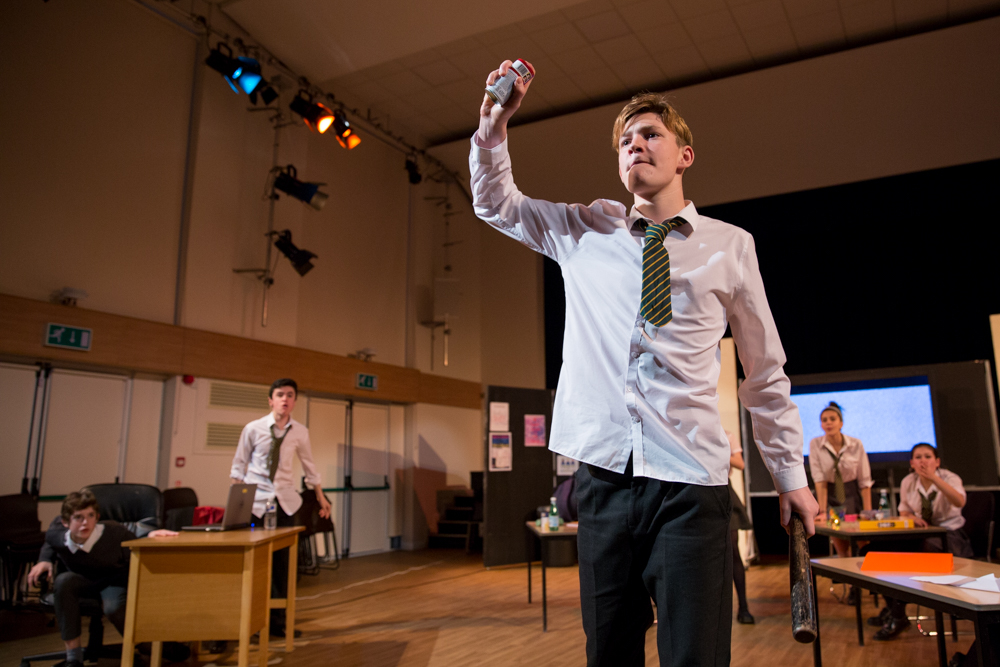 The contrast between the two productions, directed by Mr Gee, made for an extremely powerful evening of drama, rich with comedy, pathos, irony, tenderness and impact, with some outstanding, talented performances.