Opening Ceremony of the new St Benedict's Junior School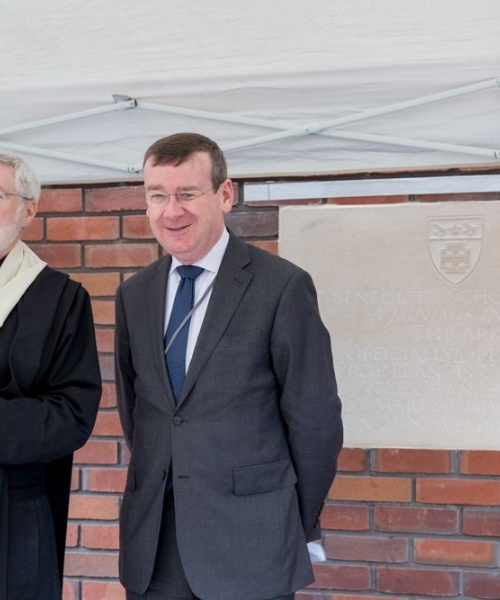 Professor Francis Campbell, Vice-Chancellor of St Mary's University, Twickenham, officially opened the new Junior School building on Tuesday November 21st. Praising Catholic education, he said that its ethos of care for the individual, faith formation and education of the whole person is extremely precious; "never insular", with its global reach, but an education which "opens doors."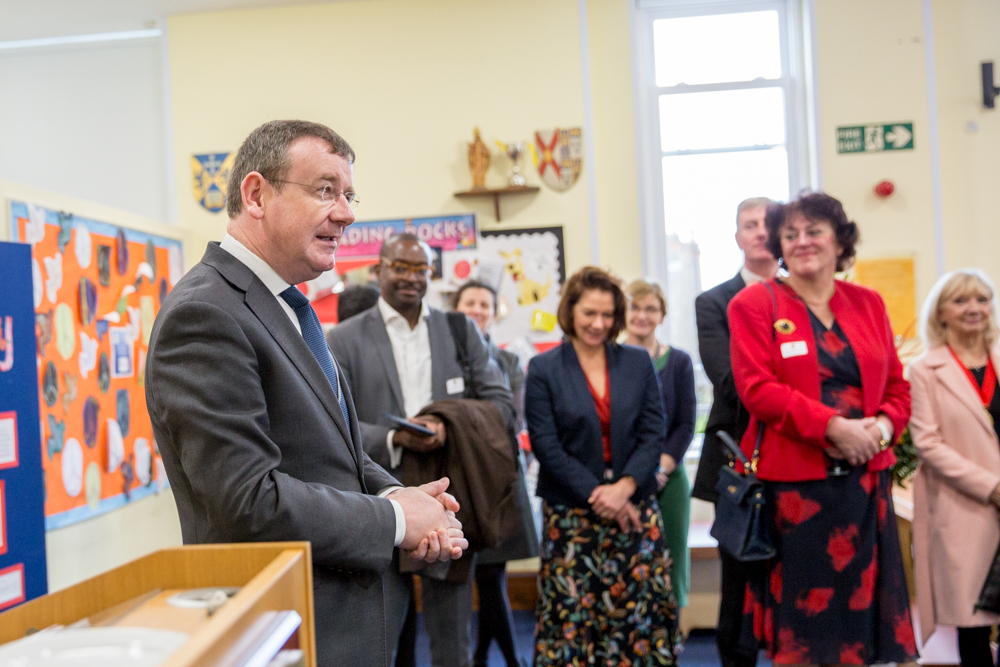 Professor Campbell, formerly the British ambassador to the Holy See, told pupils that they should always remember the three elements of "People, Place and Prospect" at St Benedict's. People, he said, create the school's ethos, "which hits you as soon as you walk through the door," adding that "The Benedictine education of the whole person and faith formation is immediately apparent here." Secondly, the school's location beside Ealing Abbey is a constant reminder that it is part of the 1,500 year old Benedictine tradition, and that Catholic education is "the largest provider of education world-wide." Professor Campbell said: "There is nothing insular about Catholic education – it opens doors, it doesn't shut them." Finally, he encouraged pupils to feel excited about their prospects; to "take inspiration from former pupils who have walked here before you, and who are now successful in all walks of life, doing the things they love."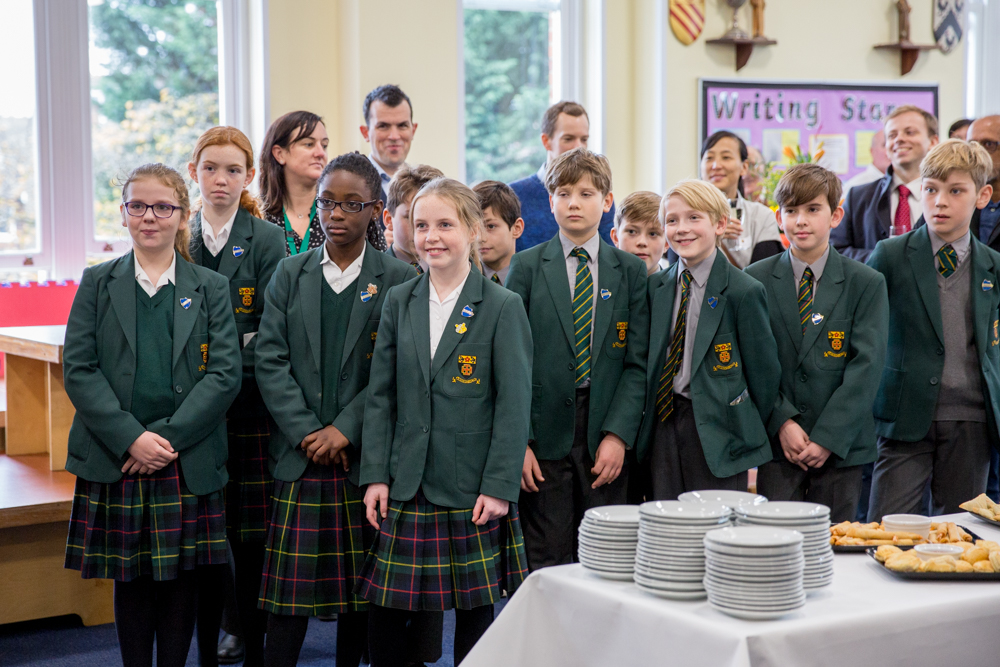 Abbot Martin Shipperlee blessed the new building, after which Professor Campbell unveiled a commemorative stone. Guests included pupils, parents, alumni, staff and governors, who were welcomed by the Headmaster, Mr Andrew Johnson.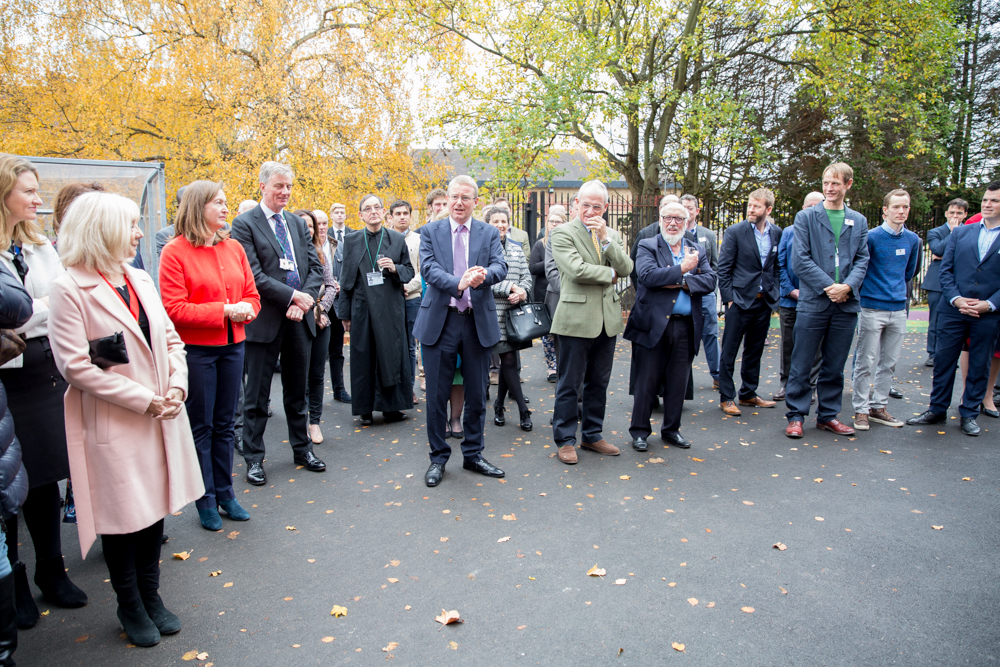 The Headmaster of the Junior School, Mr Rob Simmons, thanked the architects, building contractors, landscape architects, St Benedict's Estates team, and everyone who had contributed to the successful completion of the new school. Mr Simmons said that it had been a pleasure to be part of the project's journey, from the initial ideas and plans, through to its successful completion. The walkway linking the old building with the new, he said, was one of the many excellent features, allowing views across west London to one side, and of Ealing Abbey to the other.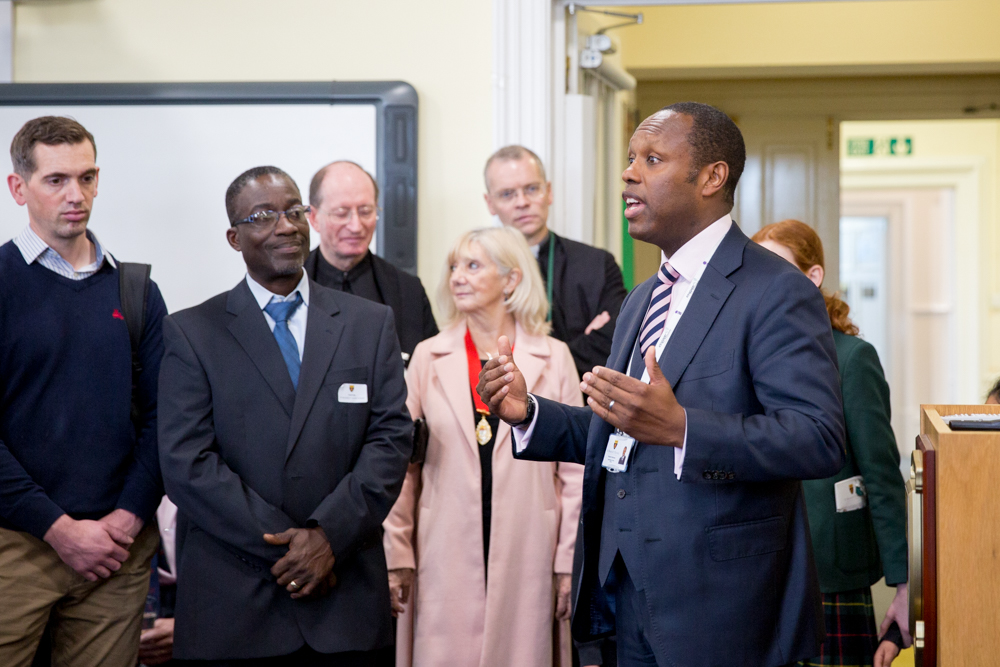 The new building, designed by van Heyningen and Haward Architects, is an extremely energy-efficient 'Passivhaus' construction. There are currently only a handful of schools in the UK built to this standard, making the St Benedict's Junior School an eco-friendly landmark for London. A timber frame provides a high degree of insulation, making the building up to 96% more energy efficient than older school buildings. Air quality, temperature and good oxygen levels are maintained by using heat recovery ventilation, helping everyone to stay alert. All classrooms are south facing for good natural light and can be opened up to provide larger spaces for team-teaching and shared learning. There is also a home economics room, and direct access to landscaped outdoor learning and play areas.