ST BENEDICT'S ARTISTS SELECTED FOR ROYAL ACADEMY EXHIBITION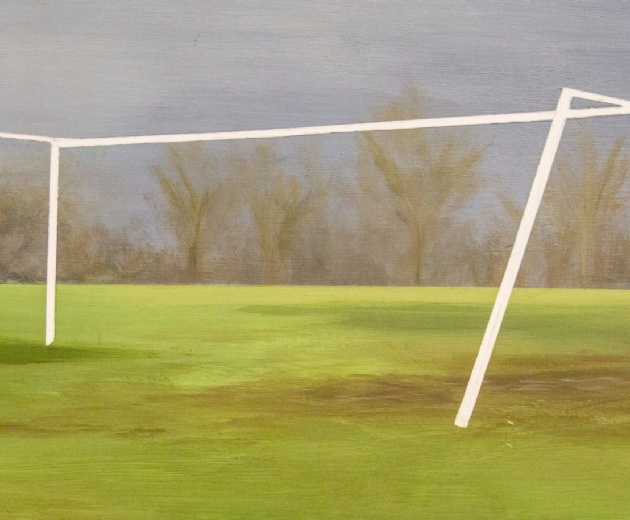 Paintings and sculptures by three St Benedict's A level Art students have been selected from over 2,400 submissions for the Royal Academy A-level Summer Exhibition Online.
The exhibition of 49 outstanding pieces, selected by the RA's expert panel, is the online equivalent of the Summer Exhibition, and is a showcase for some of the UK's most promising young artists. Works by Rommy Georgiou and James Bartle were chosen for the main exhibition; a sculpture by Teddy Loxton and a further piece by Rommy are among the gallery of 65 highly commended works.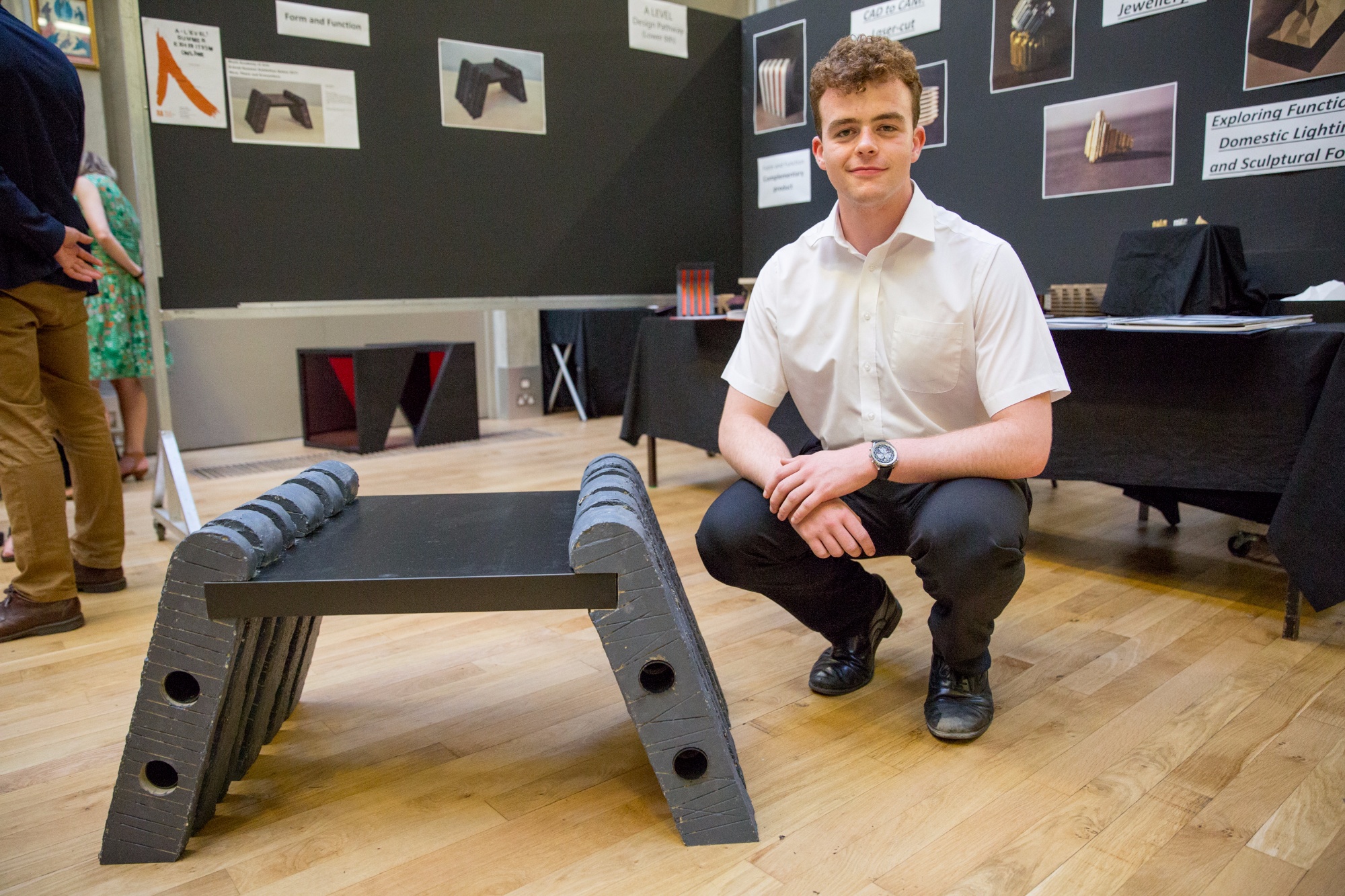 My piece was inspired by city urban decay and industrialism. The legs are made from MDF slabs that were then layered with quick-dry concrete before being roughly painted in an acrylic grey. The rough paint symbolises both human imperfections in construction and the masking of manufacturing with culture and design.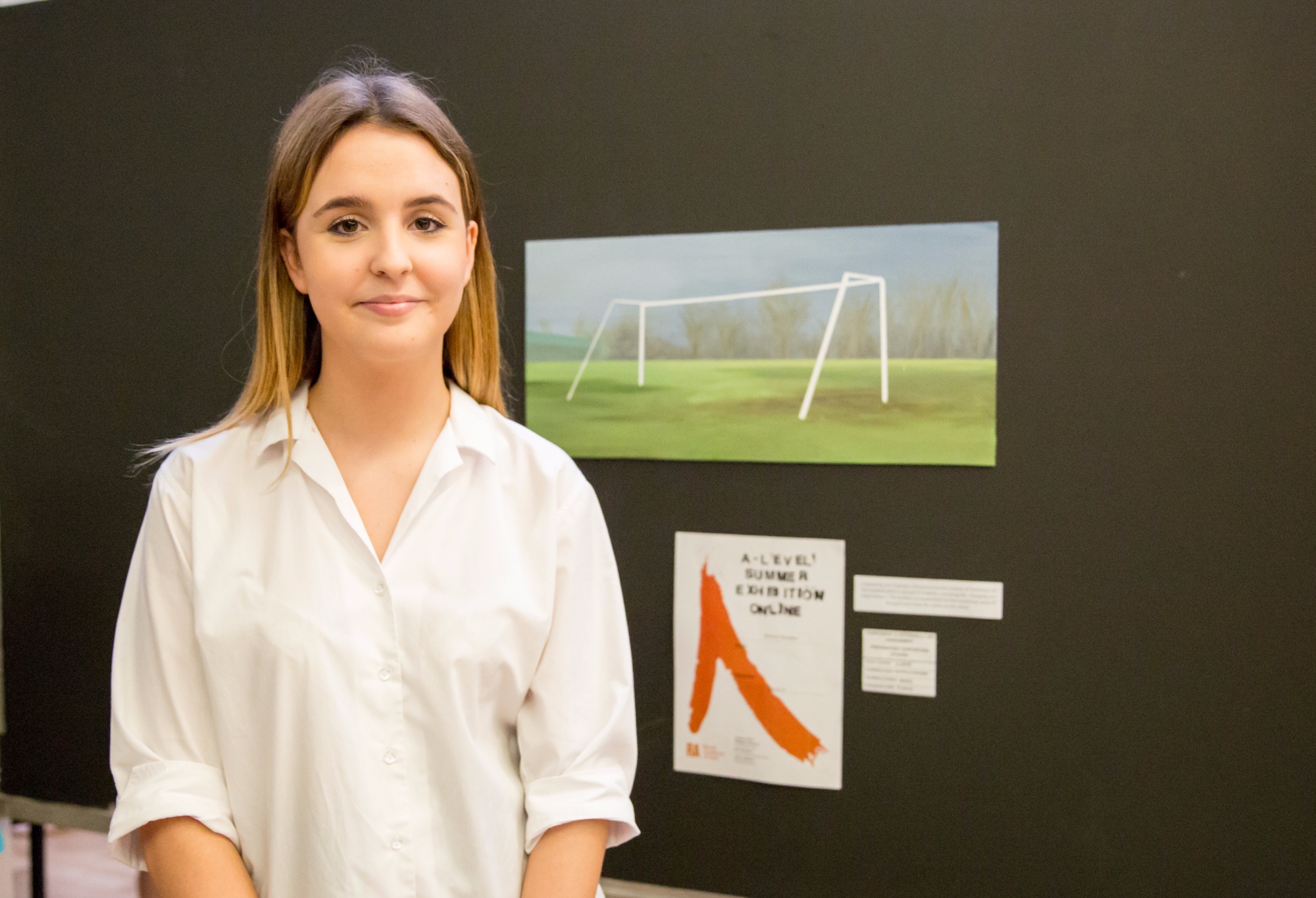 Inspired by Luc Tuymans, this piece creates a sense of loneliness as this football pitch is devoid of children, removing life, changing our expectations. The location is emphasised by the scratching away of the goal post onto the white acrylic sheet.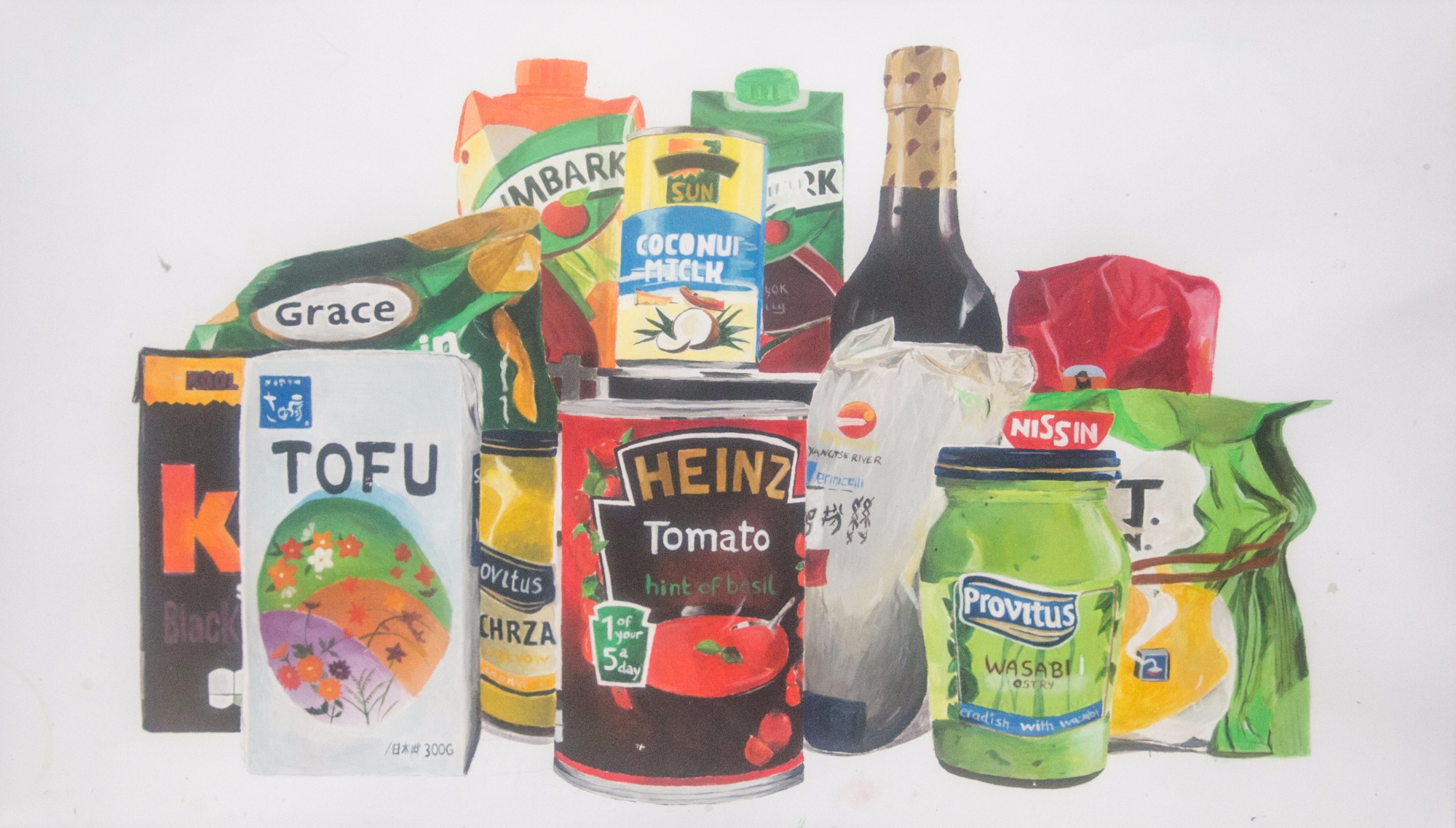 Inspired by Martin Parr, this still life communicates London's demographics through foods we see in every day.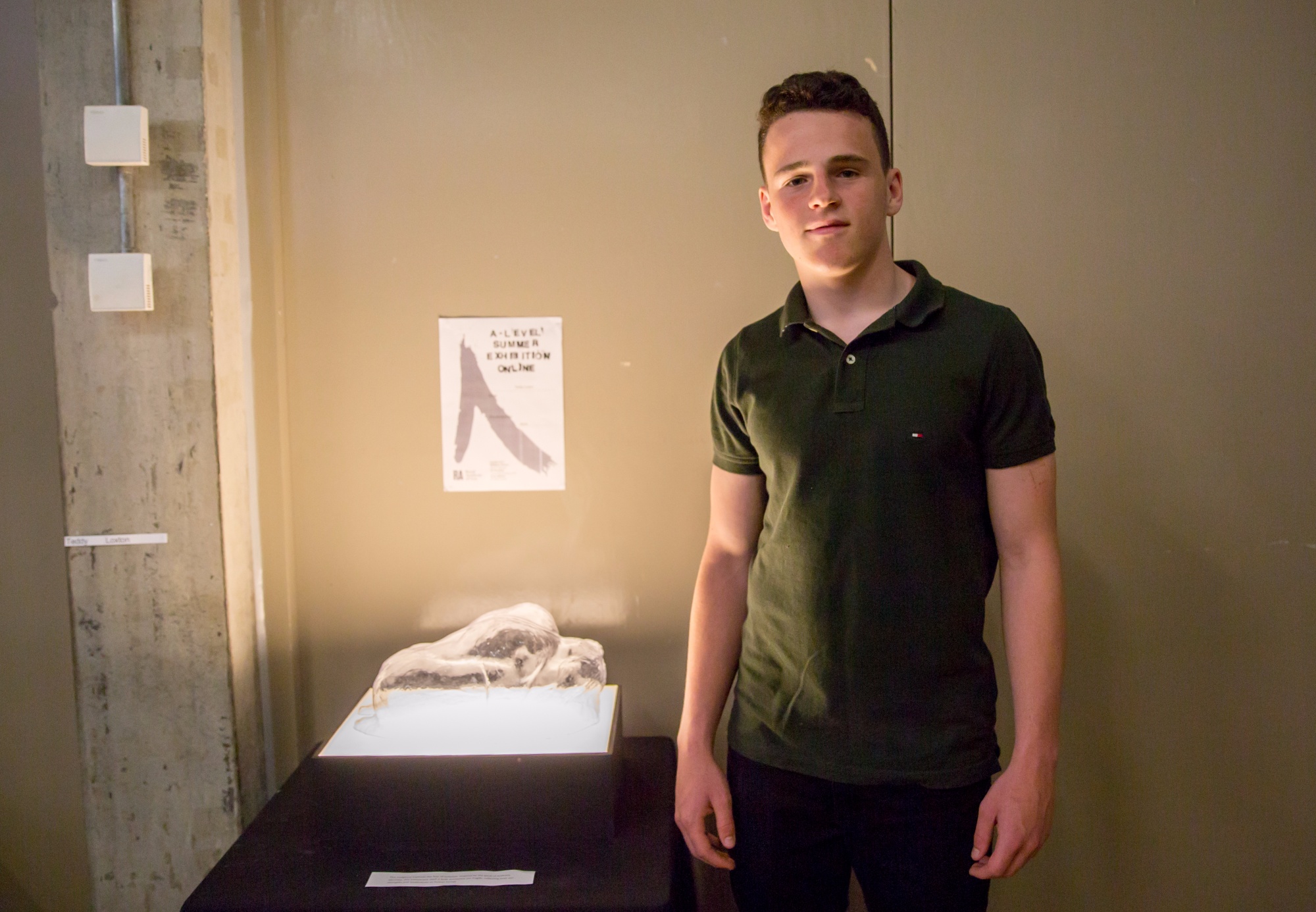 This sculpture explores the fear of isolation. Inspired by the work of Anthony Gormley, this translucent shell is both protective yet fragile, reflecting both our strengths and weaknesses as human beings.