Online Learning at St Benedict's
All St Benedict's pupils, from the age of 3 to 18, are engaging in as normal a school life as it's possible to achieve during this time of lockdown - thanks to the efforts of their teachers and the wonders of Microsoft Teams.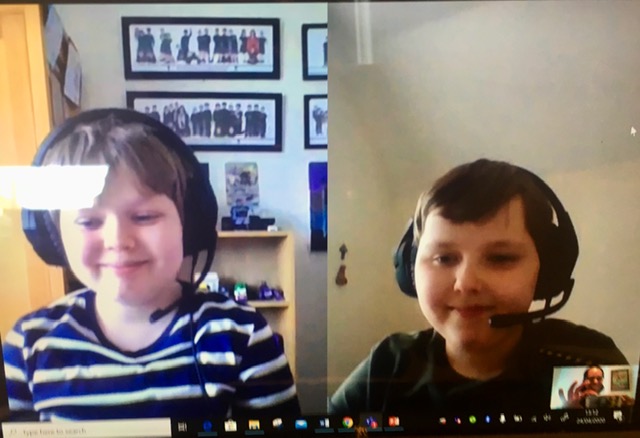 When the school had to close in March, a week before the end of term, everyone at St Benedict's responded quickly to ensure that all pupils could continue with their education. Since that very steep learning curve everyone from the Nursery to the Sixth Form is engaging in the closest approximation to normal school life as it is possible to achieve through the wonders of Microsoft Teams. The school day begins with form time as usual, and a chance for tutors to catch up with their tutees, and the online timetable of lessons flows from there. As well as academic lessons, in which pupils and teachers can engage with each other in real time, there is a weekly Headmaster's assembly, co-curricular activities such as debates, Beginners' Portuguese, D of E, sports and yoga, prayerful reflection from the Chaplaincy, and PSHE provision.
I want to say a huge thanks to you and your staff at St Benedict's for providing the amazing high standard of education I see the kids accessing remotely right now. The quality and regularity of interaction with the pupils and the effort that has gone into the quality of the lesson resources are excellent.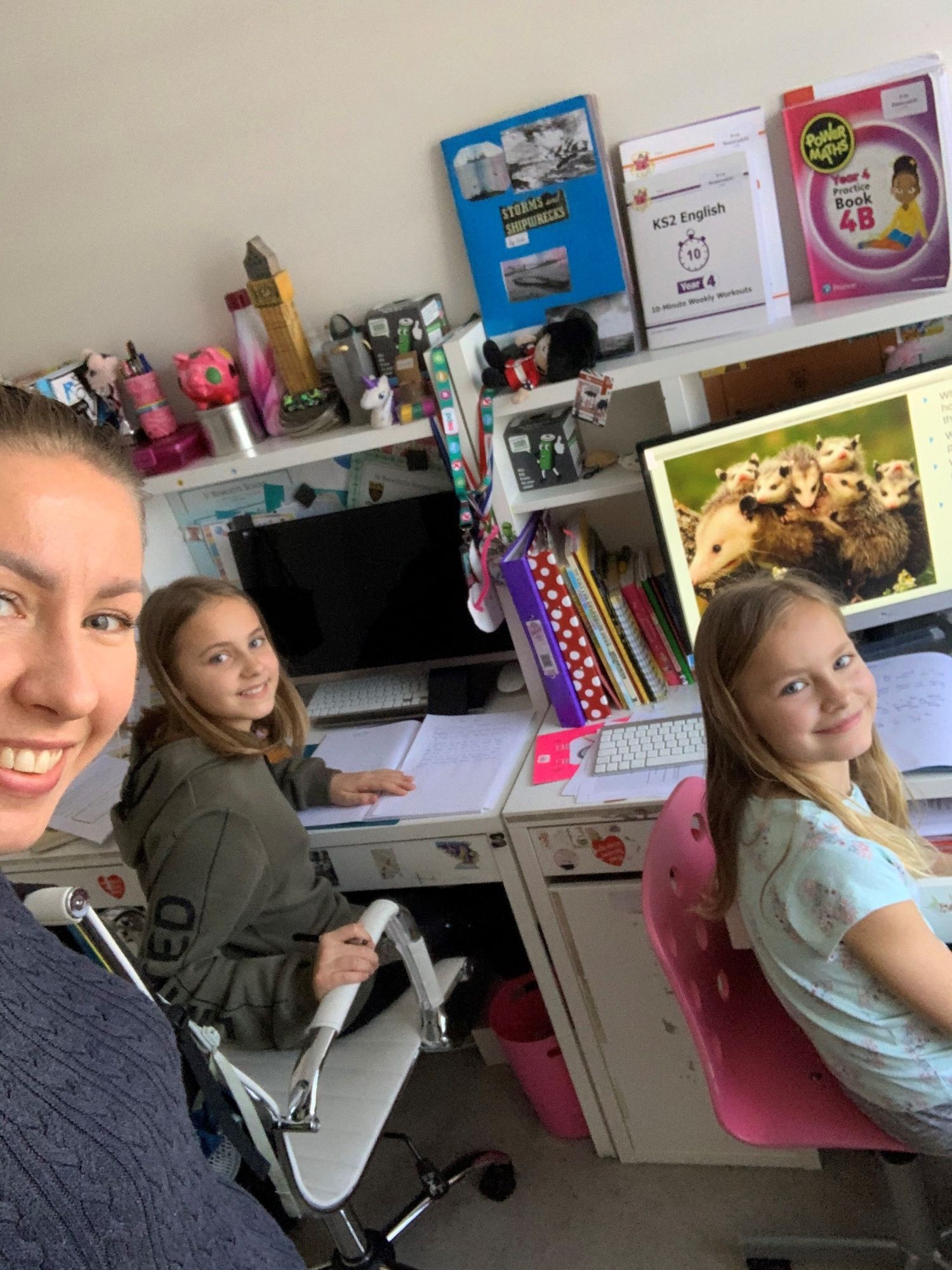 Year 11 provision
With this year's GCSE examinations cancelled, the summer term has been seized as an opportunity for pupils approaching the Sixth Form to begin their A level courses. They are also doing Extended Project Qualifications on subjects of particular interest to them, or completing at least two MOOCs (Massive Open Online Courses) – all with the daily encouragement and guidance of their form tutors and teachers.
I'd just like to say a huge thank you to all the staff at St Benedict's in both the junior and senior school for the enormous amount of work that has and is going on to support my children at this very difficult time. It is very much appreciated.
Year 13 programme
We have decided to take advantage of the time without exams to offer a course for all of our Year 13 students which will prepare them both for academic work at university and also for life beyond school, when they may well also be living away from home. The key elements of this course are:
Pre-university study in their chosen academic discipline including a weekly 1:1 academic tutorial
This will guide them in producing a useful piece of research and written work, relating to their first term of undergraduate study. This is also an opportunity to work in the style of a university student, working independently under the supervision of an academic member of staff.
Academic seminars designed to offer breadth and to complement the pre-university study
Running alongside the tutorials is a range of academic seminars, conducted in the style of university classes. Each seminar has its own Microsoft Teams page and students are expected to read and/or watch a set of resources chosen by the seminar leader along with guiding questions each week. These questions form the basis of a weekly discussion group. All students are asked to choose up to two of these seminar courses. (Programme below)
A weekly life skills programme: 'Looking after yourself after you have left school'
After providing supportive resources for the students facing the current difficulties, these lessons moved on to include a variety of activities, including cooking and personal fitness, keeping healthy in both body and mind, and looking after your money.
Careers / University application support
There are weekly updates from the careers department about how universities are responding to the current crisis, and what that means for our students. There are also one-to-one consultations through Microsoft Teams available to all our students. Each week there are podcast and Q & A sessions with different alumni from different sectors. There are also sessions for the whole year group on: Why a gap year might be a good idea and how to make the most of it; How to research job opportunities, work experience and internships; How to apply in writing with a really effective CV and covering letter; How to present yourself in person or in an online job interview
An optional volunteering programme
There are opportunities for our students to continue with the sixth form volunteering programme at this time when our local community is facing unprecedented difficulties. The DT department is continuing to produce PPE having already provided support to a number of local hospitals, care homes, surgeries and the local Police force. In addition, Ealing Council and many other organisations in the area are looking to offer safe opportunities for volunteering in a number of different areas and we will pass on these opportunities to the students as they arise.
Programme of Academic Seminars
Course topic and teacher

Course description

Theology/History

The course will look at the historical and theological background of the Reformation and explore key events from throughout the period, including the Diet of Worms and the 30 Years War

In Our Time

Explore every aspect of human endeavour (arts, humanities, science, religion, culture, mathematics, philosophy, music.... ) through the superb Radio 4 series 'In our time', in which invited experts discuss one of a huge variety of  topics.

Every week, you will listen to an episode in advance of the seminar, then go deeper with suggested further reading and exploration, and in the following seminar, discuss your thoughts, ideas and what you found out with the group.

Red Week

Philosophy with

Visiting Speakers

Be prepared to think carefully and very hard, to say precisely what you mean and to defend or justify your thoughts on a variety of important and fundamental ideas. Every seminar will be an intense and hugely enjoyable mental workout.

English Literature

This is a course on Gothic Literature. It is an introduction to some of the key Gothic texts in English Literature including Mary Shelley's 'Frankenstein', Emily Bronte's 'Wuthering Heights' and Angela Carter's short story collection 'The Bloody Chamber.'

European Cinema

Modern Language Film Culture

These seminars will cover a number of contemporary French and German films (with subtitles). Links will be provided to watch and read material before the sessions which will then be discussed by the group. We will be analysing the ways in which the films are made and how they reflect French and German culture. 

Modern World History

This course of discussion groups will explain how the modern world around us was created. It reaches back further than you might think with the creation of the first truly global empire by Genghiz Khan, and the waves of change that this brought about over the next 600 years or so leading to the industrial revolution and the modern age.

Ancient World History

This course will go right back to the very earliest days of human history and seek to show that the patterns and themes of the ancient world still have a huge bearing on the nature of the world around us from the food we eat to the political systems of different countries.

Politics

Every week there will be a discussion on current British or international politics which will encompass current events, institutions, ideology, personalities and more. Students will be set a task based on a podcast, tv programme or newspaper article to complete before the seminar takes place. Lively debate will be encouraged!

Global Challenges

An in depth introduction to key concepts surrounding the most crucial global challenges the planet is facing. From the Anthropocene to sustainability. This module will get you to critically engage with current academic literature, scientific reports, film and documentaries to explore the challenges faced by the human species. 

Chemistry

Medicines by Design

A study of the history, design and manufacture of pharmaceuticals and the role of the Organic Chemist.

Music

Opera – performance and practice

Brazilian Music

Recording and Producing Music

Women and Music

Art

With technology rapidly advancing and photo manipulation tools becoming easier to use, how do we trust what we see? We will be following the BBC4 series 'The Age of the Image' by James Fox as a starting point to consider the power of the image as it becomes more powerful and less trustworthy than ever before.
Thank you for everything. We appreciate the ingenuity and commitment shown by all the staff now and know that we will look back on this period with wonder in the years to come.
We wanted to say thank you to every member of the St Benedict's team for the enormous amount of work put in over the last couple of weeks. You have achieved a quite extraordinary feat, setting up a fully functioning on-line school in the midst of a perfect storm of weirdness. We raise our hats to each and every one of you.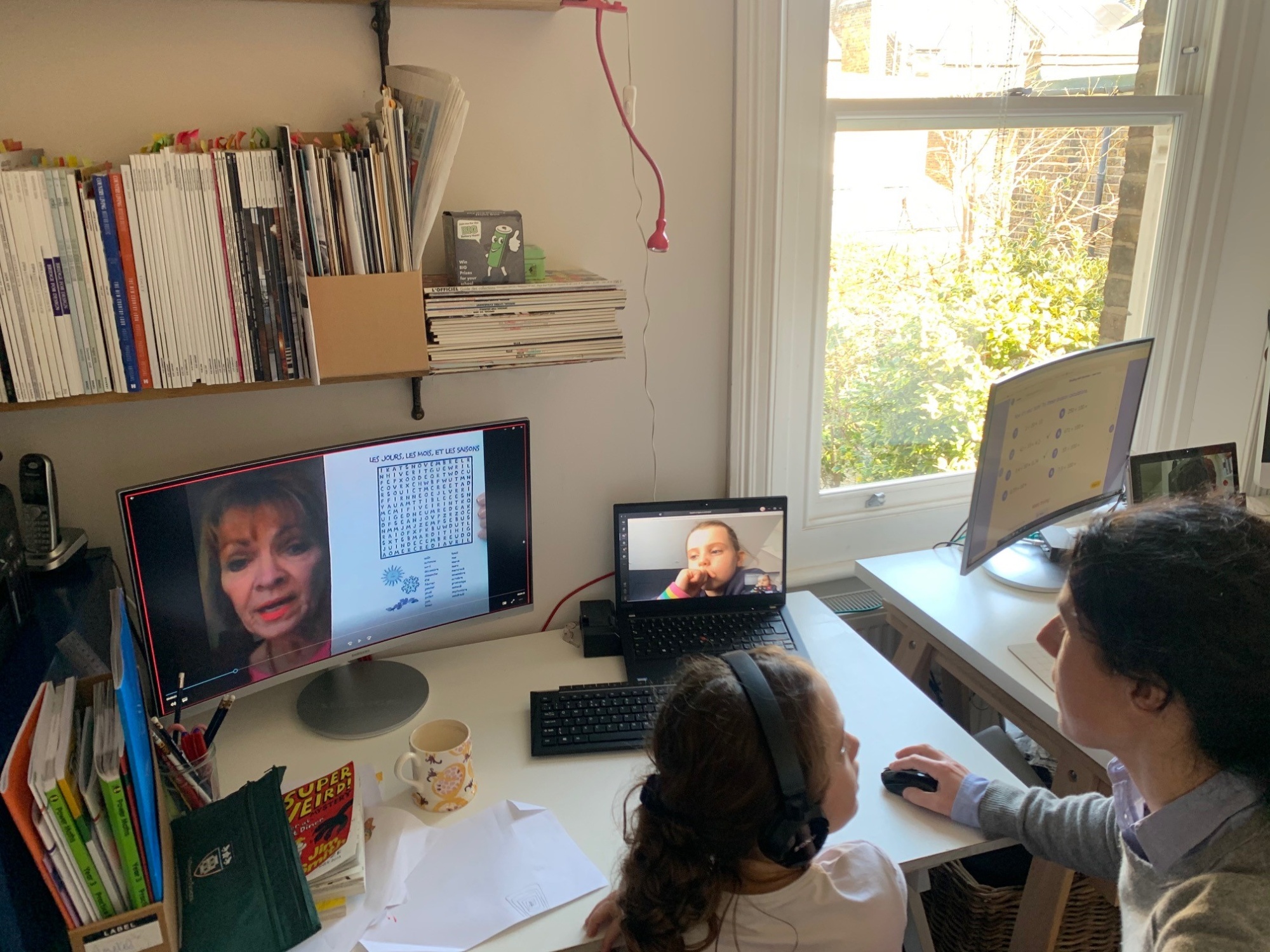 Thank you so much for all the work that you and your team are putting into ensuring that our children are able to continue with their studies. We really appreciate everything that has been put in place and the clarity that you are striving to provide in such testing times.