German Exchange partnership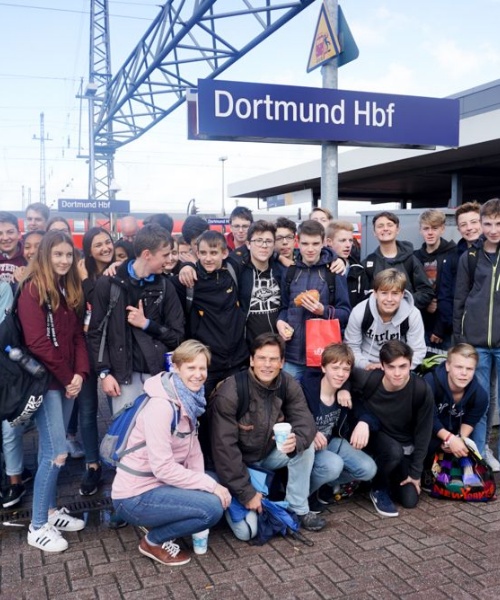 The first part of the St Benedict's German Exchange took place this term, in the twelfth year of a strong partnership with a Benedictine school in Meschede.
Our Fifth Form German pupils travelled to Meschede to stay with their exchange partners, who will in turn come to London later in the year.
Exchange partner Stefan Loizou reports.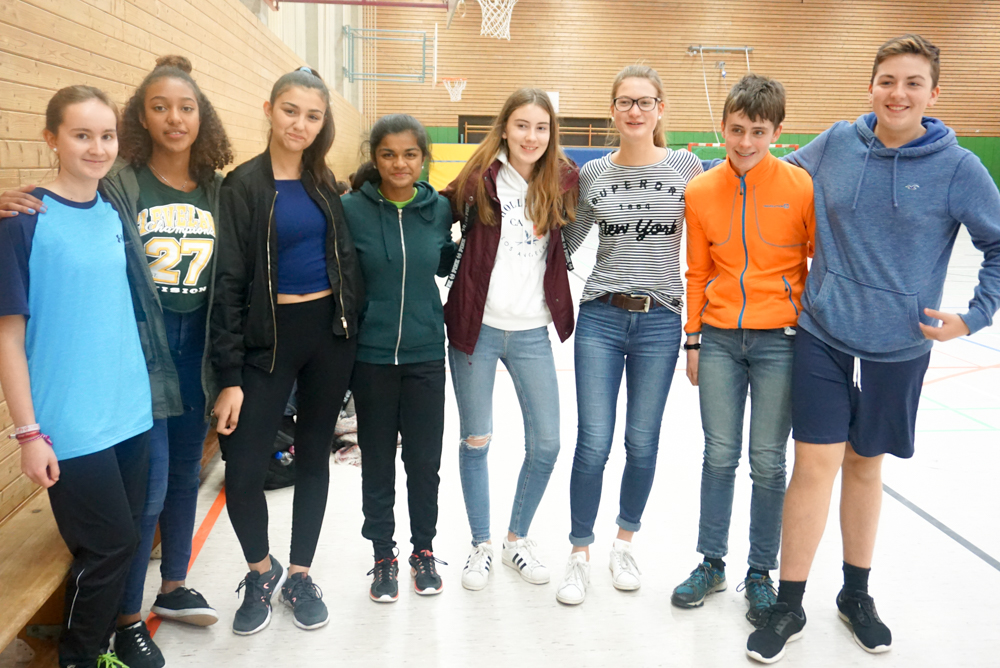 On the 30th September, a group of fourteen Lower 5th and Upper 5th German pupils travelled by train to Meschede in Germany. We were accompanied by Mr Thomas, Miss Davis and Fr Thomas. Here we would stay for a week with our German partners and their families. Most of the pupils were very nervous heading into Meschede, but a great and enjoyable week ahead was scheduled.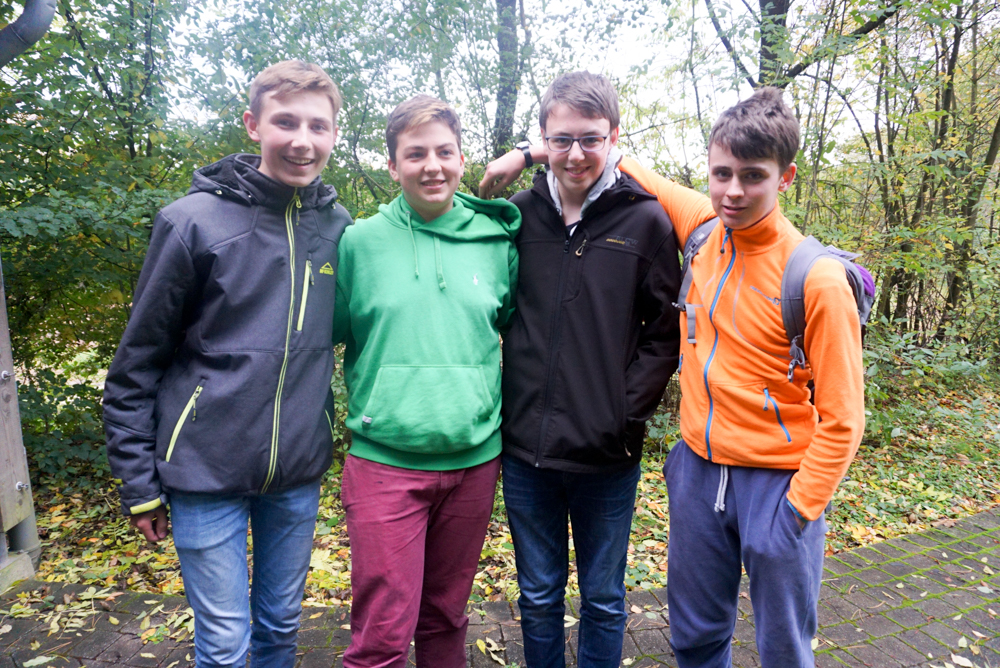 St Benedict's School German Exchange partners
On Monday, Wednesday and Friday, we spent the majority of our day in school. All the lessons were spoken in German (apart from English). There was a very different atmosphere compared with our school. It was a lot more laid back! Moreover, the way the school was run was different. There was no form time, most of the lessons were held in one class, and everybody had lunch at different times. The classes all had different timetables too: some pupils would finish at 4 o'clock on one day, and 12pm the next. When heading towards the end of the day, some pupils could leave school early to explore Meschede. When we did this, we discovered many areas like a playground, some shops and a McDonalds where we could buy McFlurrys which were much better than the English. Overall, school was hugely different in many ways.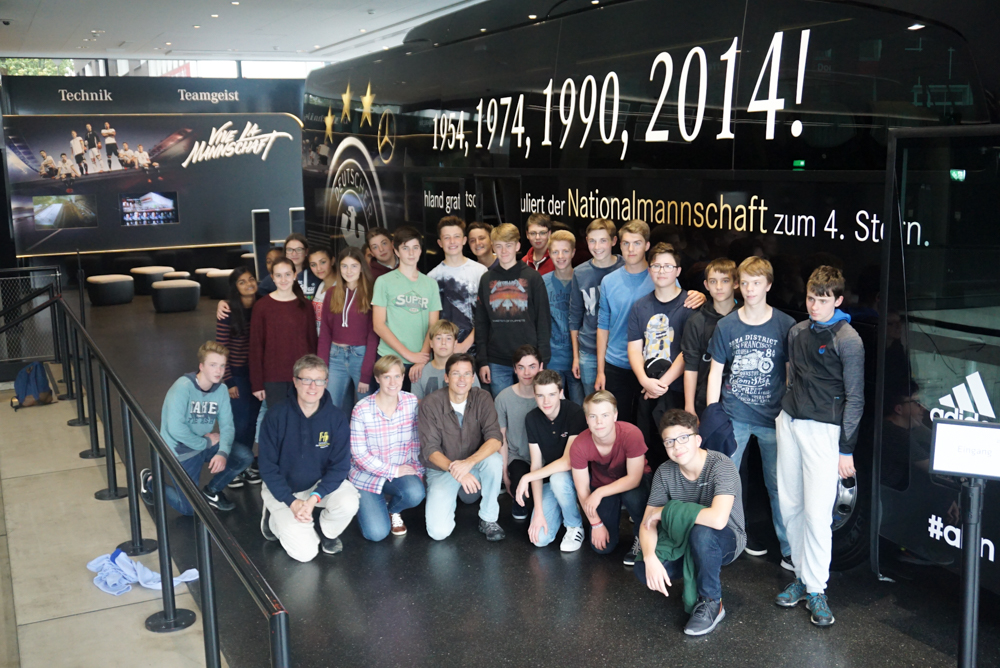 On Tuesday, it was a national celebration for the Day of German Unity, so there was no school. Many exchange partners went to Fort Fun, a theme park. Here we experienced many amazing attractions, such as an area where you could fly and also speed down a mountain.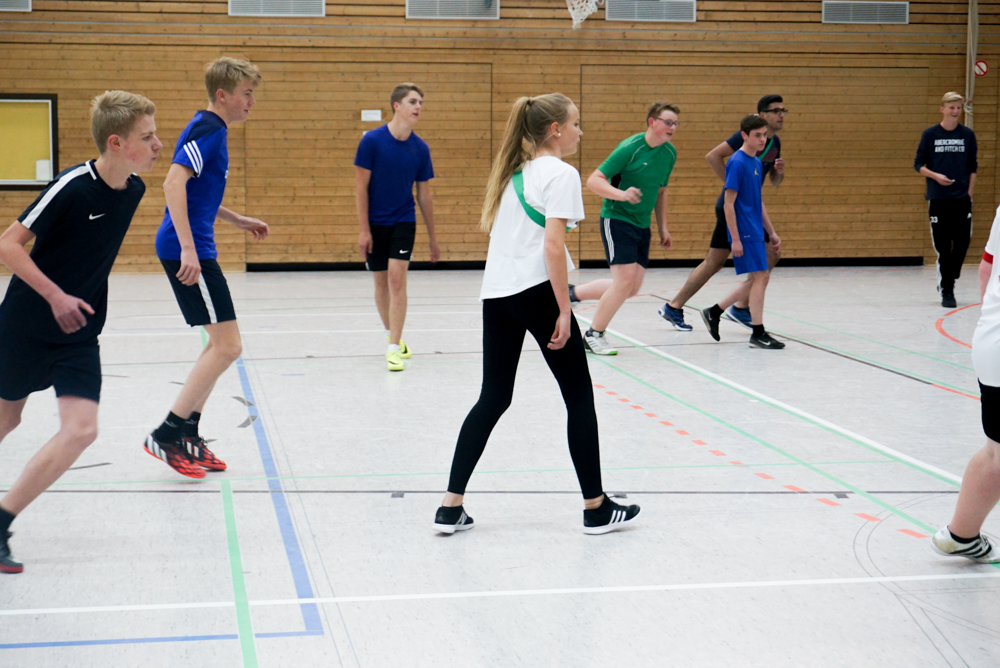 On Thursday, the exchange pupils went to Dortmund for the day. Here we visited a fascinating football museum. We saw many trophies and received a 3D show on the history of German football and the build up to their 2014 World Cup win. After this, some of the pupils played football on an indoor five- a-side pitch. Then we were given two hours to go around Dortmund. Pupils visited many different shops and bought food to eat as well. It was a brilliant day out.
On Saturday, we left Meschede, with a good send-off from our hosts. This was an amazing trip that taught us all a lot about German lifestyle and how it differs from ours. All the pupils enjoyed it and many want to go back for another visit!
Stefan Loizou (Lower 5th/Year 10)