Netball and Hockey tour to Malaysia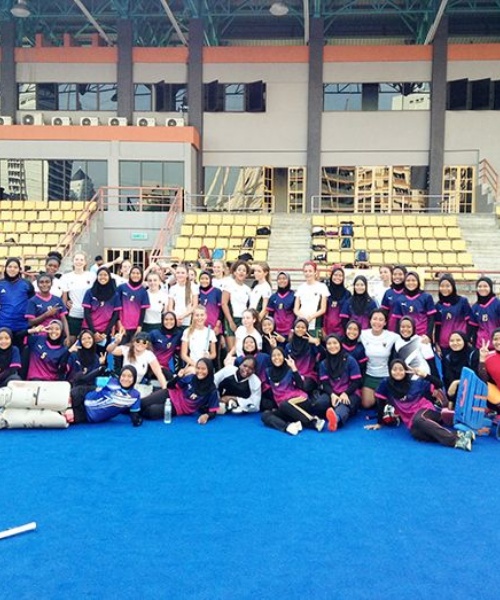 The St Benedict's Hockey and Netball tour to Malaysia this summer was a huge success. Twenty senior girls took part in daily fixtures and training sessions, and the action-packed itinerary introduced them to the vibrancy, culture and variety of Malaysia.
Head of Hockey, Mr Nijhar, reports.
This exciting tour began with an introduction to the capital, Kuala Lumpur. A walking tour included the famous Petronas Towers, historic Merdaka Square and Chinatown. This was followed by the first hockey fixture, against Selangor Sport School.
The next excursion was a visit to the Forest Research Institute of Malaysia, for a rainforest trek and a trip to the Batu Caves. Here, the girls climbed 272 steps to reach the Hindu shrine, set in this huge cave system. They played their second hockey fixture that afternoon, against KL Sports School.
After netball training in the morning, the next day was spent at the Sunway Lagoon Theme Park , enjoying the rollercoaster and rides, before afternoon netball fixtures against SMK (Sekolah Menengah Kebangsaan) Section 11.
After the Kuala Lumpur leg of the tour, everyone headed north to Ipoh, via Gopeng, to enjoy a white- water rafting excursion. In groups of 5, the girls travelled down the river and tackled the rapids! Their next hockey match was against SMK Gunung Rapat.
On the fifth day, the girls were fortunate enough to visit a local community school - Ave Maria Convent - in Ipoh, and had a chance to meet the youngest children there, and to coach some hockey and netball. After the training session the girls played 2 netball matches against the school (U16 & U18) and won both. The Headmistress and her pupils hosted everyone superbly, organising a dance show to entertain us, and providing a delicious lunch. The girls really enjoyed this part of the tour and ended their visit by dancing with their hosts!
On the way to Penang Island we visited the Orang-Utan Island and Park, a conservation centre and animal park at Bukit Merah Laketown Resort. Here, we had a guided tour, and learned about the origin and reasons for the conservation centre. The final netball fixture was against SMK Mutiara Impian.
In the last few days of the tour, the girls enjoyed some much needed rest and relaxation on the beach in Penang. On the final night in Malaysia, we held our tour awards ceremony, at which the Players of the Tour, for hockey and netball alike, were presented with special prizes for their efforts. All players received certificates to commemorate their trip.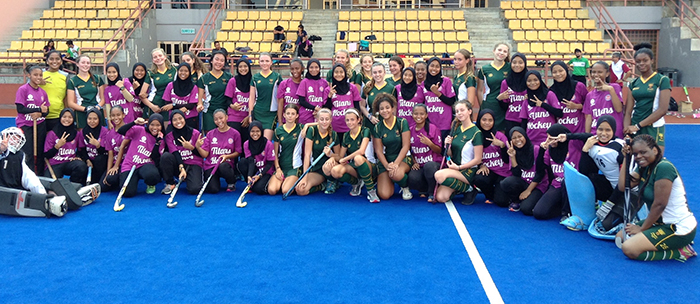 This was a very successful tour where the girls played lots of sport and visited several parts of this exciting country.
Congratulations to everyone who took part!