A TASTE OF FRANCE FOR FORM 1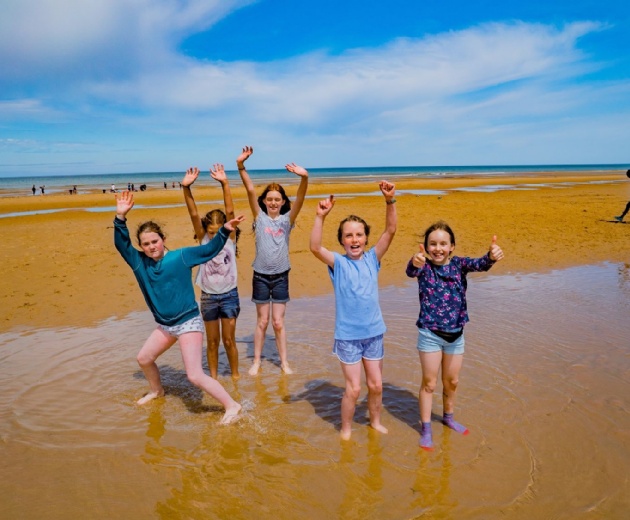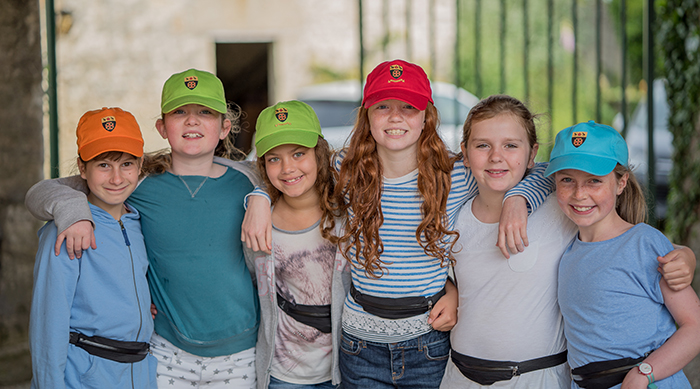 LE VOYAGE
On Monday 5 June, we all woke up at 4am and met at St Benedict's. We got on the coach and went to Portsmouth. It took 3 hours to get to Cherbourg and then another 90 minutes on the coach to Commes. We settled into our bedrooms and then went to Port en Bessin to see some of the places from D-Day.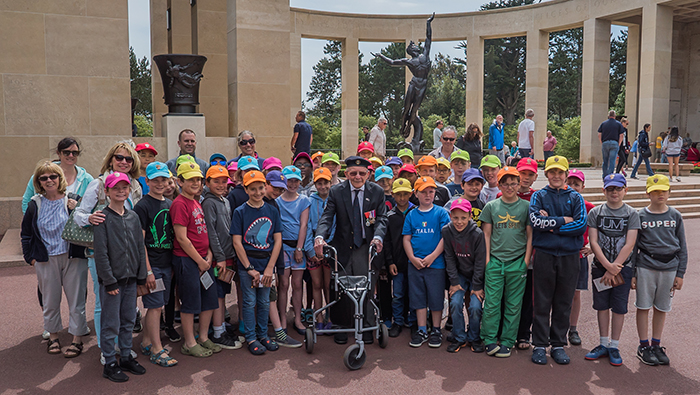 LONGUES
On Tuesday we went to Longues in Normandy. The guns there are quite amazing and some of them are still intact! We went into the German lookout point. The field in front of the guns was full of German land mines 73 years ago. I could really picture in my head what D-Day must have looked like when the Germans first saw the allied fleet on the horizon.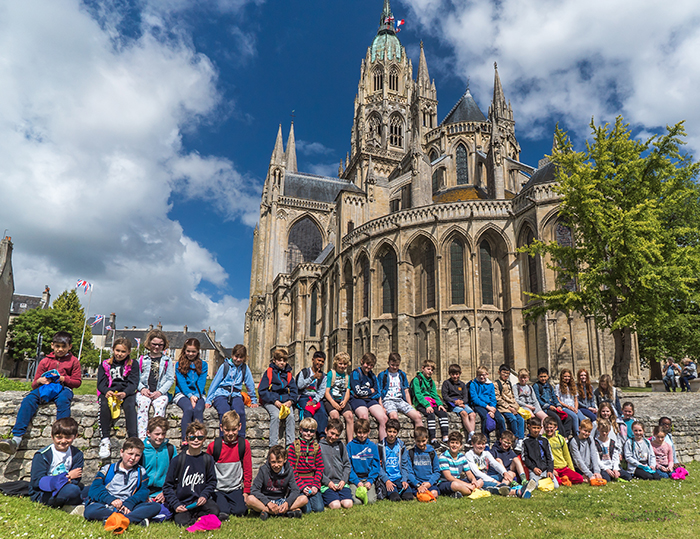 SABLES D'ASNELLES
We went to the most wonderful biscuit factory at Asnelles. We squeezed into the small but beautiful kitchen and could smell the delectable aroma of the biscuits. The owner told us, in French, all about the ingredients and how to make the biscuits. It is a simple but delicate process and we were all over the moon when he allowed us to make our own biscuits. Later, we ate the biscuits we made earlier and they were scrumptious. I loved this trip. It was amazing!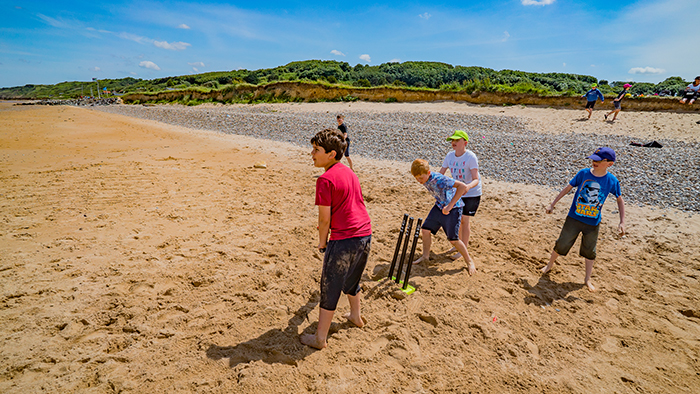 LA TAPISSERIE DE BAYEUX
I really enjoyed seeing this amazing tapestry right in front of my eyes. It was really interesting to see how a needle and thread could form pictures to tell a story, like an old fashioned comic. Another surprising thing about the tapestry was its age. It is almost a thousand years old and has certainly survived through a lot.

LES GLACES
On Wednesday we visited the ice cream farm at La Haizerie. There were lots of different flavours like lavender, and ginger. I had Nutella and salted caramel which was like heaven in a cone.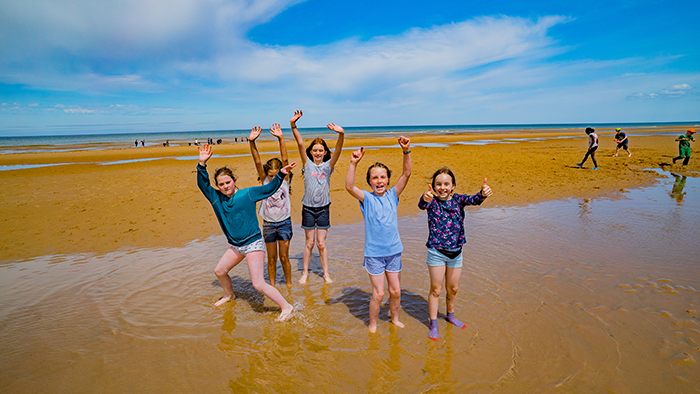 LE CIMETIÈRE DE BAYEUX
When we arrived we were met by our guides, who told us about a man called Fabian Ware who founded the Commonwealth War Graves Commission cemeteries. He fought in World War One. There are 18 CWGC Cemeteries in Normandy and in the Bayeux Cemetery there are 4,648 gravestones, mostly British. The oldest and youngest classmates placed wreaths on the grave of two young soldiers who lied about their age to join up.

LE PETIT TRAIN
Le petit train touristique travelled for about a mile and a half before coming to a stop outside Bayeux Cathedral. We saw lots of things, from massive statues to 18th century houses, convents and monasteries and the journey was never dull. Everybody really enjoyed it and it was really fun.

LE MUSÉE DU DÉBARQUEMENT
We all went to the museum at Arromanches which commemorates D-Day and the building of Mulberry Harbour. The first thing we did was watch a short film about how the floating harbour was built after D-Day. The word "Mulberry" was chosen by the British as a code name from a random list of words that the Germans would probably not understand.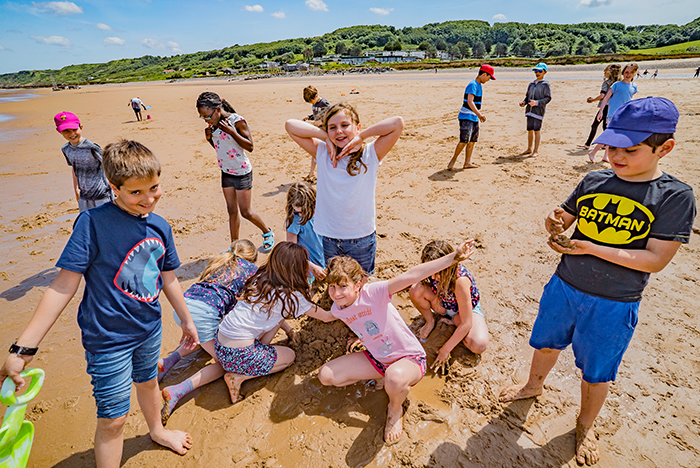 LE SUPERMARCHÉ
We were asked not to buy any sweets that we could buy in England and to look for French goods. I bought a marshmallow body lotion which smells AMAZING! There were so many different sweets: chocolates, sour sweets, chewy sweets and many, many more.

LE CIMETIÈRE AMÉRICAIN
On Thursday we went to the American Cemetery just above Omaha Beach. First of all, we went into the museum to learn some personal stories of some of the Americans who died there. Two hundred of the graves belonged to Jewish soldiers and they were represented with a Star of David instead of a cross.

A large group of Americans was standing still to the tune of their national anthem and then they said a prayer. We also met a 90 year old veteran from Bristol called Tom O'Neil who encouraged us to ask questions. We asked so many questions that we didn't have time to look at all the graves but we could see them stretching out into the distance only a few meters away.
LA PLAGE
After a picnic lunch we all grabbed buckets and spades and ran straight onto Omaha Beach. The sea was really cold but we warmed up eventually. We splashed each other and got soaking wet and then we all buried each other in the sand.