Brilliant Jazz Soirée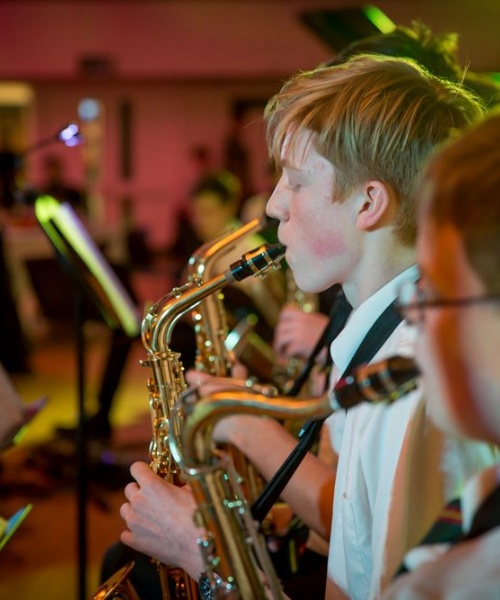 St Benedict's third Jazz Soirée took place on Friday 23rd February in the Orchard Hall.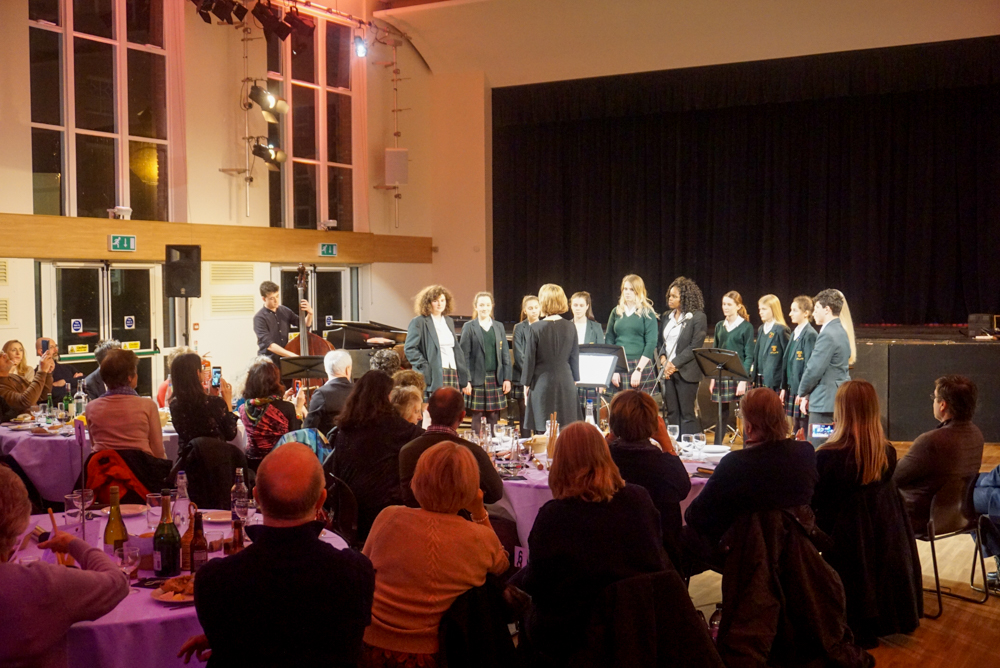 It was definitely a night to remember as pupils and professional musicians combined to showcase their talent and appreciation for jazz. Special guests Marcel Pusey, from Bassistry Music, Sam Blue - a phenomenal drummer who has played with Corinne Bailey Rae, Professor Green, Plan B, Paloma Faith and Tom Jones - and jazz vocalist Megan Thomas performed with St Benedict's jazz ensembles, following an afternoon of workshops and rehearsals.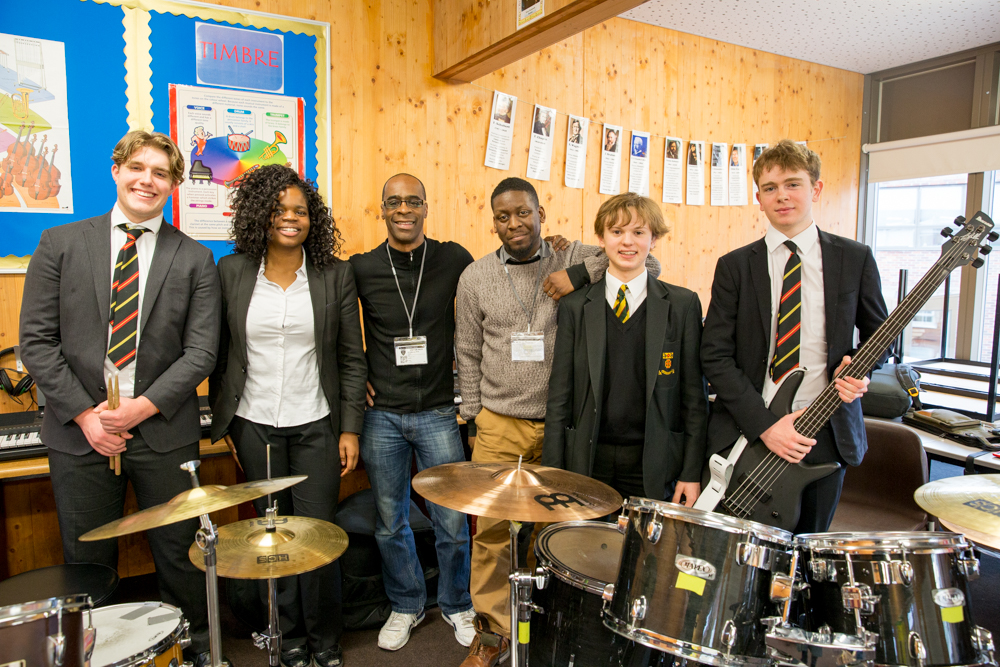 The Senior Jazz Ensemble, joined by Sam Blue, opened the evening, with their stylish performances of Summertime and Ellington classic Take the A Train.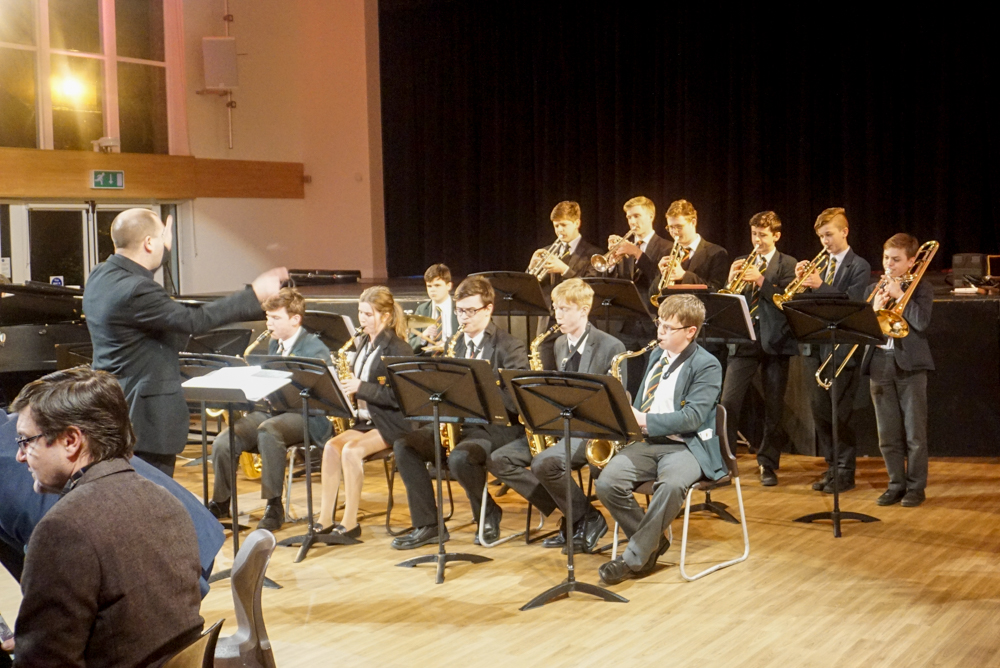 The evening continued with brilliant performances from the Junior Jazz Ensemble, featuring arrangements of Praise you (Fatboy Slim) and All Blues (Miles Davis), showing how deep the skill-set runs in the St Benedicts Jazz Department.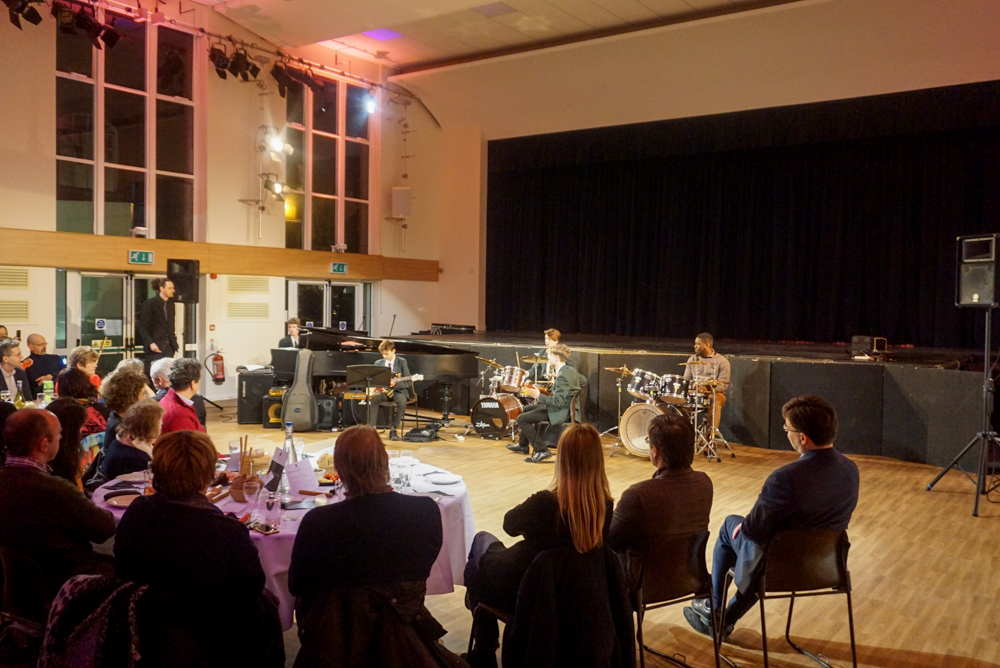 Next, the Jazz Choir, led by Megan Thomas, performed the intriguing Gentle Piece by Kenny Wheeler, Don't worry, be happy, and an arrangement of Leonard Cohen's Alleluia. Accompanied by double bass and guitar, everyone sang these challenging arrangements with great feeling and conviction, with confident improvisations from several singers.
This was followed by the ever popular St Benedict's Big Band who played 20th Century Fox Fanfare, Take on Me, Billie Jean and All about that Bass.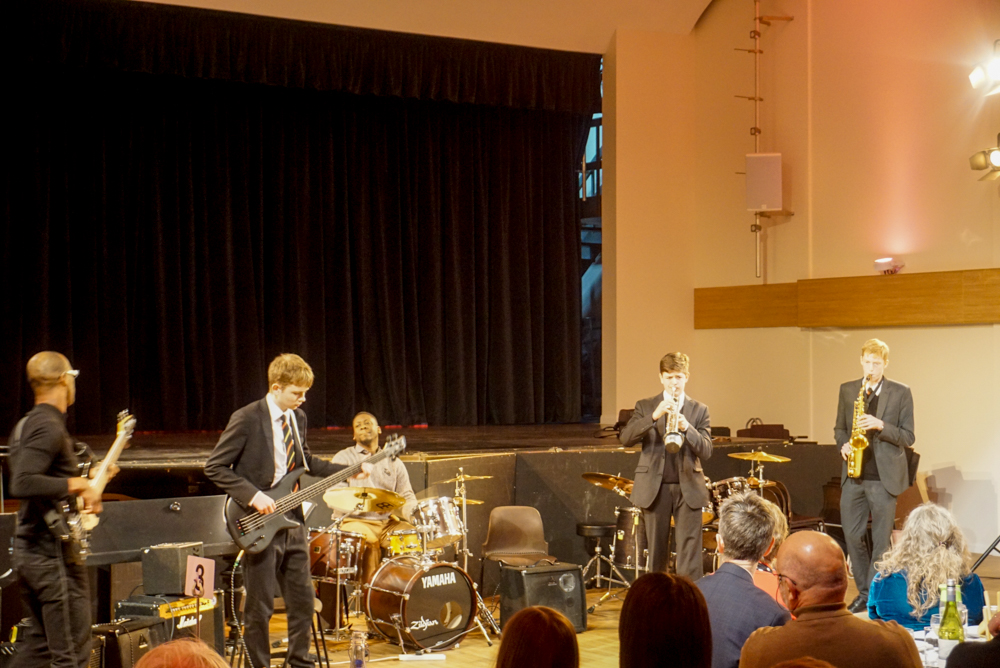 Next, it was time for the audience to tap into their innate jazz talent, as they discovered why various percussion instruments had been placed on their tables. Marcel and Sam led Lucian Mac-Fall (saxophone), Benedict King (trumpet), Conor Moon (guitar) and Douggie Ashby (piano) in a performance of a Latin American piece, accompanied by audience percussion.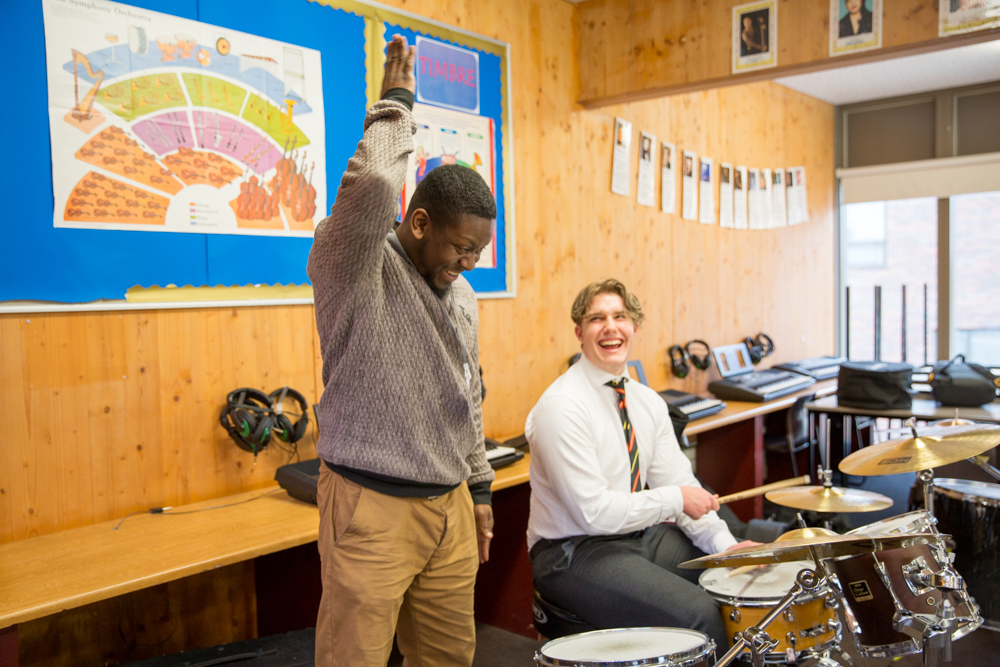 The evening concluded with an exquisite jazz set from Megan, accompanied by Linus Fenton on double bass and Tom Ollendorff on guitar, and Sam on drumkit. Their talent, energy, musical rapport and love for performance shone through the music and was inspiring for pupils to witness.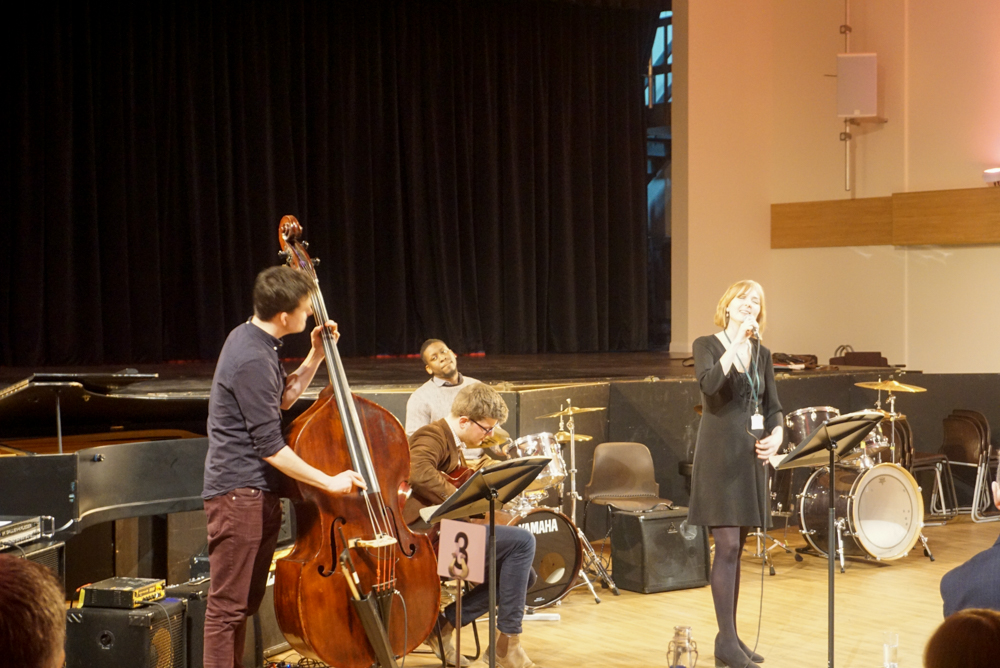 The Jazz Soirée is now firmly established in the St Benedict's calendar, and parents and friends are already looking forward to the next one! This excellent event raised over £1,000 for the Annual Fund, which will be used to purchase new violins for the Music Department.
Myfon Bassey (Lower 6th) said: "Working with Marcel and Megan Thomas during the workshop was an exciting experience. I learnt so much from them, such as how to pick a simple melody and improvise, and how to have a better stage presence by looking round at the audience."
Lucian Mac-Fall (Lower 6th) said: "It was an absolute privilege working and performing with such professionals and has certainly inspired me to focus on learning Jazz and improvisation. I am very grateful for the opportunity they gave us and for introducing me to the joy of the genre."
Senior Jazz Ensemble
Mfon Bassey (Vocals), Douggie Ashby (Piano), Conor Moon (Bass guitar), Jack Leonard (Drumkit)
Junior Jazz Ensemble
Thomas Baotic (Piano), Gregor Brindle (Guitar), Dominic Lopes (Bass guitar), Alberto Mascioli (Drumkit)