Vicious Vikings at St Benedict's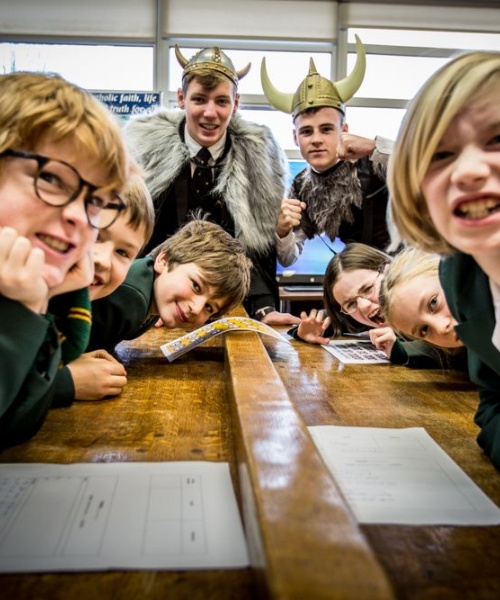 Children from St Benedict's Junior School joined pupils from local schools for a lively morning of Viking history, at our 'Vicious Vikings' event on November 29th.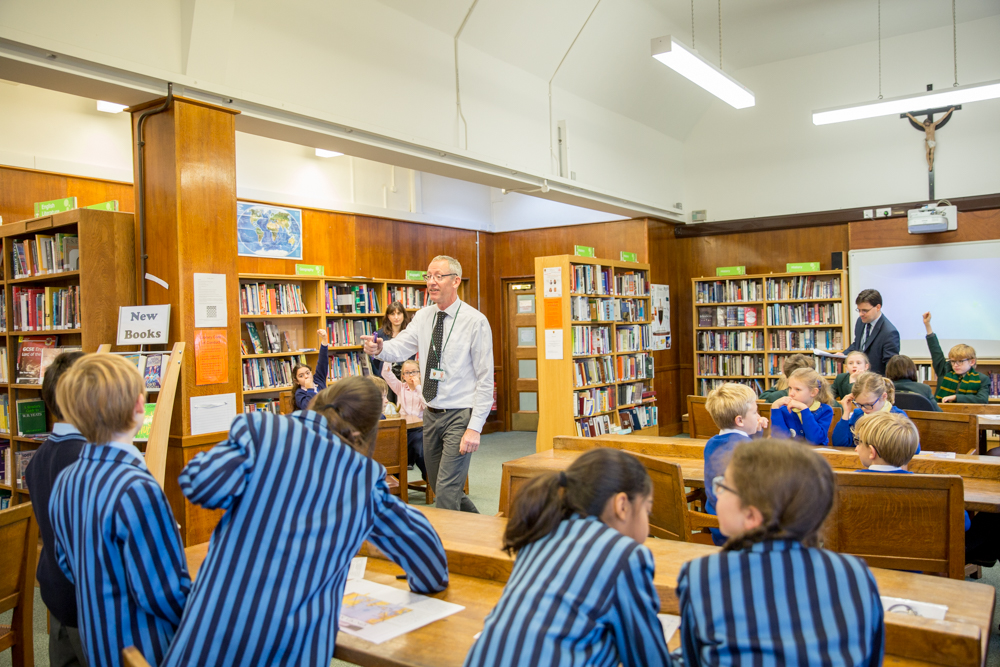 To get into the Viking spirit, everyone began by creating their very own Viking name, taking inspiration from Harold Fine-Hair and Eirik Ale-Lover. The Head of Geography, Mr Walton, then charted the routes of the Danish, Norwegian and Swedish Vikings; a mapping exercise illustrated the extent of their explorations, heading over the Atlantic to Iceland, Greenland and North America in longboats which were strong enough to cross oceans but small enough to sail up rivers. The Deputy Head, Mr Ramsden, presented a colourful history of the Vikings from around 800 when they started to raid the British Isles. The children learned that the ferocious, plundering Vikings eventually settled down to become peaceful farmers, and that, somewhat disappointingly, they didn't have horns on their helmets! Finally, everyone sang and composed raucous Viking chants and songs, with Director of Music Mr Chris Eastwood.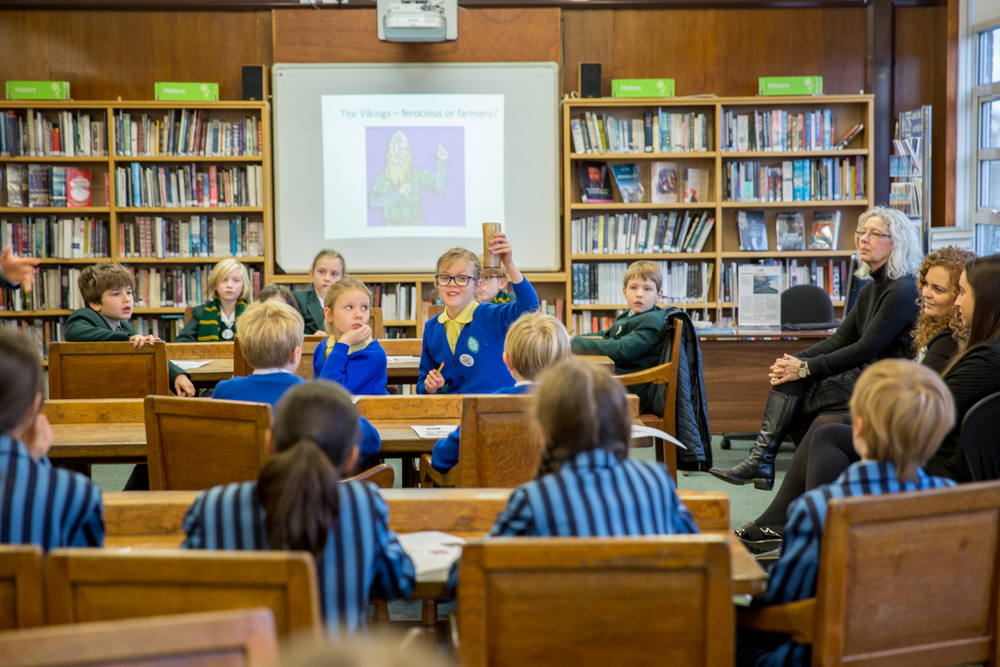 We were delighted to welcome children in Year 5 from Mount Carmel, St Gregory's, Bassett House, Kew College and Falcon School for Girls, as well as pupils from our own Junior School.