The St Benedict's Careers Fair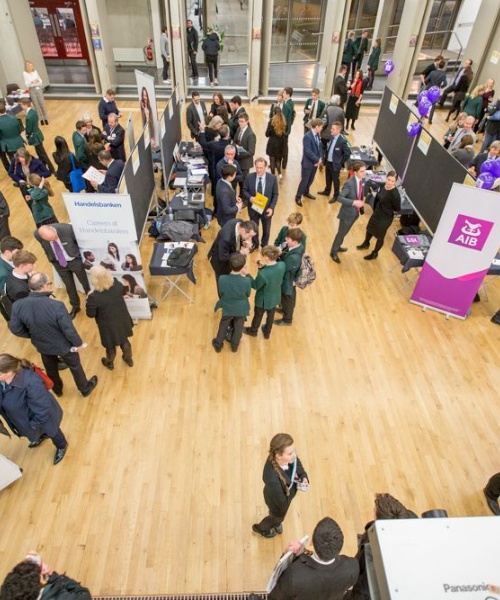 The highly successful and extensive St Benedict's Careers Fair gave students a unique opportunity to explore their possible future careers.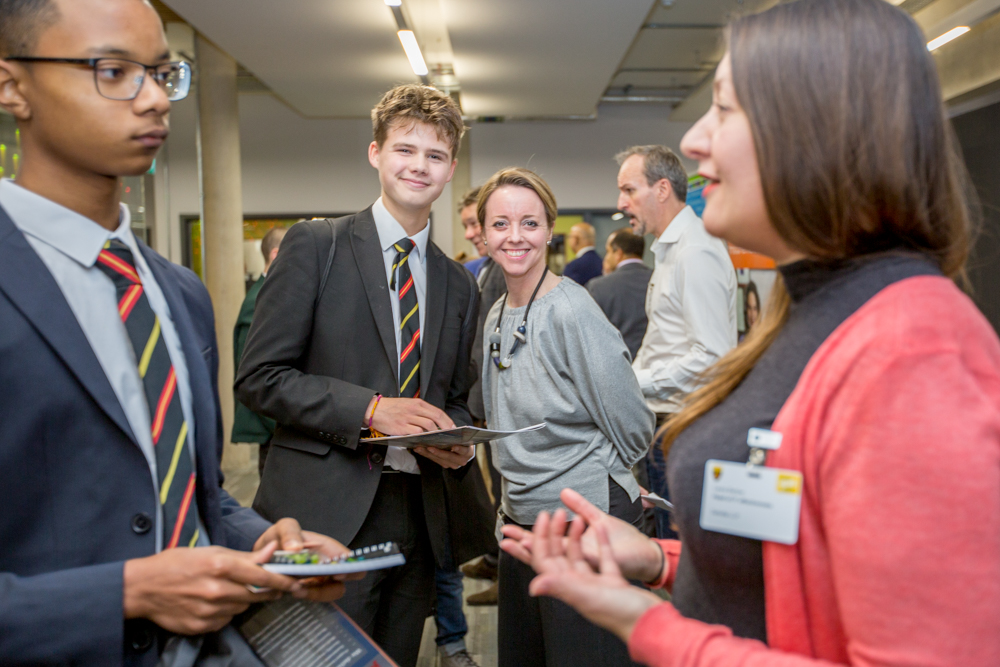 Over 150 companies took part, offering advice and expertise on a range of careers from accountancy to archaeology, music to medicine. Six expert speakers gave presentations on careers in law, academia, creative industries, STEAM, theatre, and on interview technique. There was also information on apprenticeships and sponsored degrees, which are increasingly popular alternatives to traditional university degrees. The evening concluded with a keynote speech from Spotify's Global Agency Lead, Pete Beeney.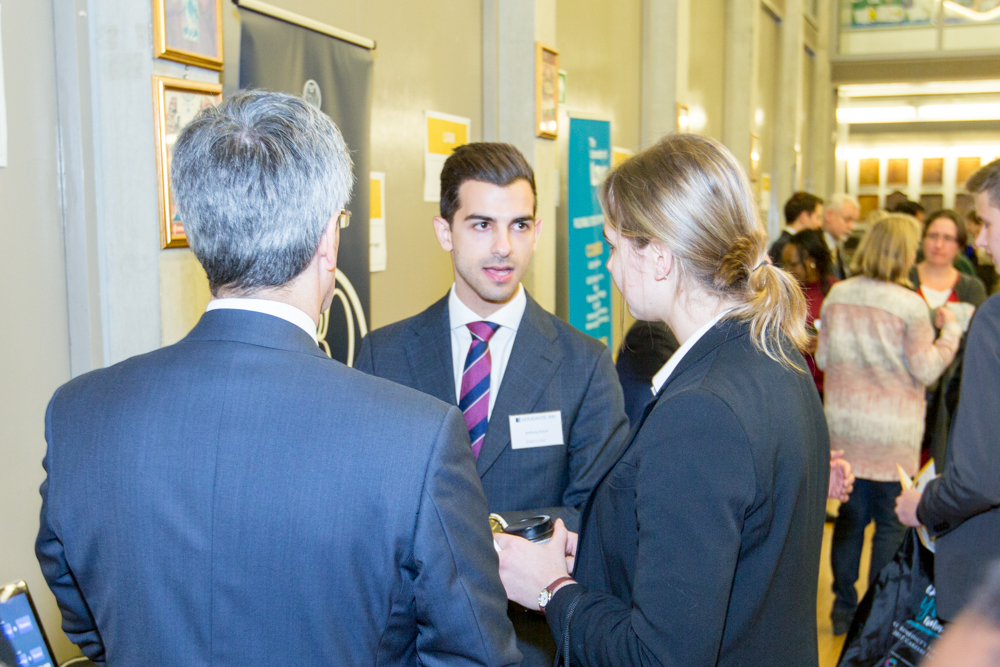 His Honour Judge Robin Bedford gave a unique insight into entering and pursuing a career in law. 'Careers in the Creative Industries' was delivered by Bassistry Ltd, who began their presentation with a live musical performance; the company provides award winning music experiences for children throughout the UK, Hong Kong, Australia, Singapore and the USA. Dr Richard Curtis, former senior lecturer at King's College, spoke about careers in academia; 'Women and STEAM' was presented by Professor Barbara from Warwick University, focusing on engineering and applied science and innovation. There was invaluable advice on 'How to Succeed at Interviews', given by media coach Kate Chacksfield, whose broadcast media career spans the BBC and SkyNews. Oran Doyle and Rory Quinn (OP10) described the grit behind the glamour of a career in theatre, and described their route, via university, from St Benedict's to professional theatre.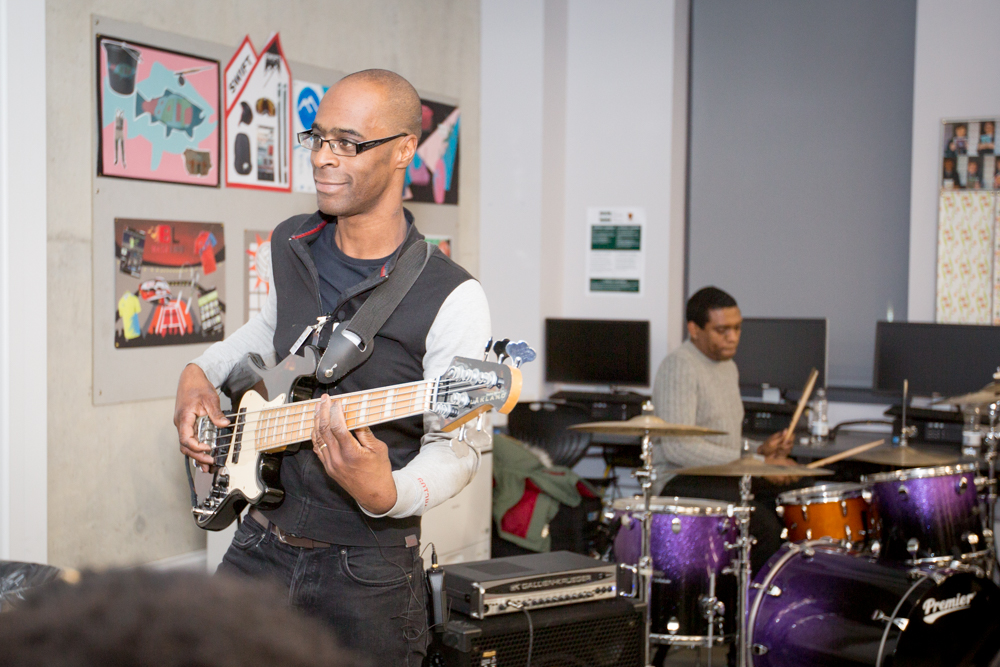 There was also advice on Higher Level apprenticeship and sponsored degrees as alternatives to traditional university routes. A representative from National Apprenticeship Services and six apprentices came to talk about a range of programmes, including Jaguar Land Rover, top law firm Dentons and JLL (Jones Lang Lasalle), a global professional services and investment management company employing 60,000 staff.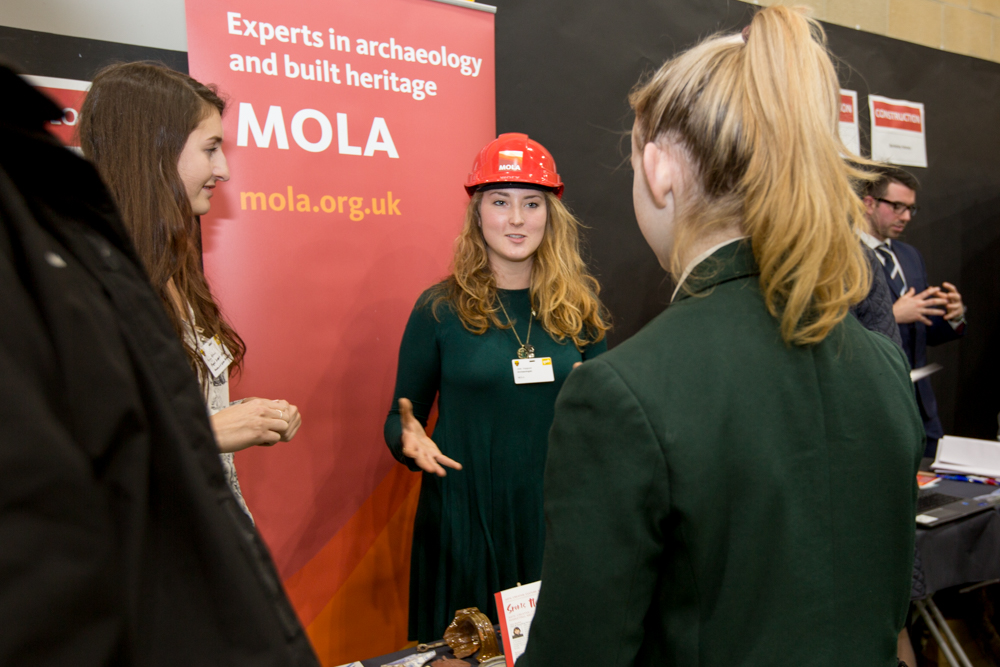 Finally, Pete Beeney spoke about his career path, from a Geography degree to becoming Spotify's Global Agency Lead. Being open to opportunities, personal growth and his own instincts had led him to the top of one of the world's most successful companies, he said, rather than "a grand life plan." Realising that he "didn't love" the highly paid jobs in publishing and advertising of his early career, he took a risk and a 50% cut in salary to join a new online tailoring business – "an incredible learning experience which gave me the first opportunity to trust my own instincts." Recognising that Spotify offered further opportunities for personal growth, risk taking and the chance to be "part of the journey", he joined the company, which now has over 140 million active monthly users and 4,000 employees since its launch in 2008. "The ability to turn up, work hard, be adaptable and positive is of massive value" he told over 600 St Benedict's students, who asked many questions at the end.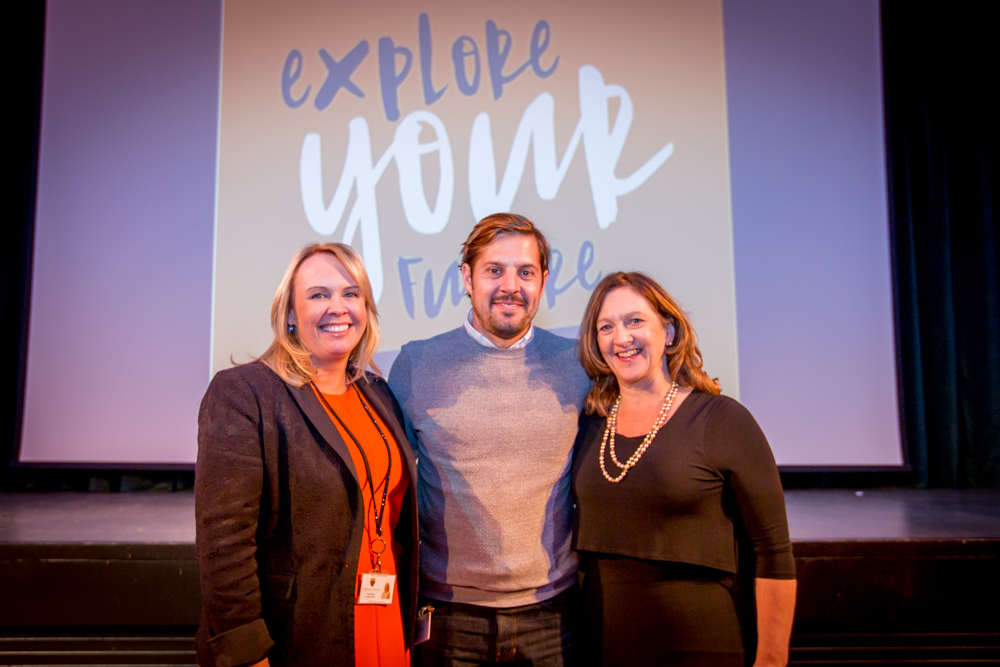 The Headmaster, Mr Andrew Johnson, said: "This wide-ranging event, drawing on the vast experience of our alumni, parents and local firms, had one vital aim: to inspire our students to use their unique talents as positively and powerfully as possible in the workplace and in the wider world."