No Fee Degrees: Alternative Pathways Evening at St Benedict's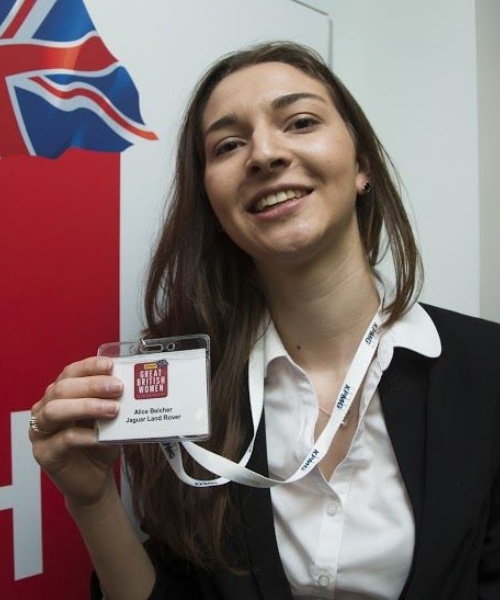 The Careers Department's latest event shed light on apprenticeships. Award winning apprentice from Jaguar Land Rover, Alice Belcher, talked to pupils and parents about her Sponsored Degree in partnership with Warwick University.
St Benedict's Careers Department recently ran a 'No Fee Degrees: Alternative Pathways' evening to help parents and pupils understand the Apprenticeship Levy, how sponsored degrees work …and whether Higher Level apprenticeships can compete with a Russell Group University degree. In fact, given full time University now costs £9,000 + per year, should we continue to regard full time university as the 'best' pathway after school?
We were delighted to welcome representatives from: the National Apprenticeship Service (NAS); the Bank of England; Pearson College, who are the training partner for IBM, L'Oreal and the BBC as well as providers of a unique rotational apprenticeship degree programme; and Jaguar Land Rover. Interest from parents and pupils was high from the outset: we had well over 140 attendees - standing room only - with front rows packed with engrossed Fifth and Sixth Formers.
Every presenter illustrated a different aspect of apprenticeship. The NAS gave a powerful overview and each company presented completely distinctive offerings that fleshed out the framework delivered by NAS. We were particularly fortunate to have an award winning apprentice from Jaguar Land Rover, Alice Belcher, now in the final year of her Sponsored Degree in partnership with Warwick University. She illustrated how choosing a Higher Level apprenticeship created opportunities that have made her a more mature, exciting employment candidate than peers pursuing a conventional full-time university degree. Named as one of Autocar's Rising Stars in 2016, she is aiming for First Class Honours. Our students were interested to hear about the salary Alice (a brilliant role model for women in engineering) has earned throughout her apprenticeship!
So was it a success?
Yes.
The level of interest from pupils and parents demonstrated the thirst to understand more on this area and feedback from pupils, parents and the organisations that supported us was overwhelmingly positive.
Where next? We are very excited to be welcoming representatives from Jaguar Land Rover, the NAS, Pearsons and from and even wider range of apprenticeships to the St Benedict's Careers Fair on the evening of 30th November – where will have a new, 'Meet the Apprentice, Alternative Pathways' area.